Wrestling's 4R's 2.25.13: WWE Smackdown & TNA IMPACT Wrestling Reviewed
February 25, 2013 | Posted by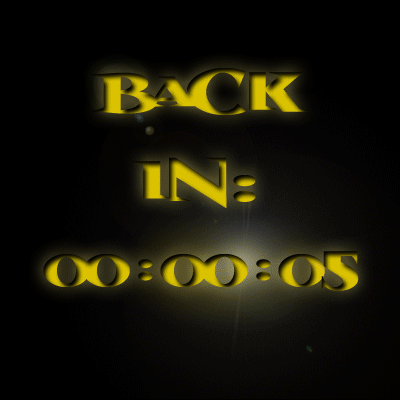 How the 4R's of wRestling Work!
Here is a quick explanation of the 4R's. The column will run TWO times a week. We will group our feelings on the shows in various categories: The Right, the wRong and the Ridiculous. The Right is stuff that worked very well: a great promo, a great match and so on. PuRgatoRy is a section between the right and wrong. It shows equal traits from both sides that cannot be ignored and needs discussed. It is not a bad place per say, as things can get remedied or go the wrong way the very next week. The wRong is what it sounds like: bad matches, bad or boring promos and so on. The Ridiculous is stuff that had no right on TV: Stupid angles and so on. And there is always a possibility of a 5th R, which is as bad as they come. This column is supposed to be analytical, and at the right time very critical of the shows, it was the whole reason it was created. This is not a "mark" column, nor a "smark" column, our goal is to analyze the show from many different fronts, reward the good and call out the bad. We will not apologize for our opinions, they are as they are, whether positive or negative.
---
Impact 2.21.13:
By: Larry Csonka
QUICK RESULTS:
Joseph Park, James Storm, Chavo Guerrero and Hernandez defeated Christopher Daniels, Kazarian, Bobby Roode and Austin Aries @ 12:20 via pin [**¾]
Rockstar Spud defeated Robbie E @ 2:45 via pin [NR]
Knockouts Title Match: Velvet Sky defeated Tara ©, Gail Kim and Brooke Tessmacher @ 8:45 via pin [**]
Samoa Joe defeated Garett Bischoff via DQ @ 5:08 [*¾]
X-Division Title Match: RVD defeated Kenny King @ 6:25 via pin [*½]
Devon, DOC and Mr. Anderson defeated Sting and Bully Ray @ 11:25 via pin [**¼]
THE RIGHT:
KNOCKED OUT: TARA DROPS TITLE: During the last few weeks they have been doing a good bit with the Knockouts, and most of that work set up for this four way title match. The ladies delivered a solid outing, a few hiccups here and there, but nothing major. I actually loved seeing Tara as an early elimination. It tells you that will get a new champion, and also plays into the story. They have established that Tara has only held onto the title due to Jesse from Big Brother. But they had previously established that she has issues with winning when he is not around. They have also been building to and wanting to put the title on Sky, which they also got to do here. Sky wins the title, and fans seemed happy and the match was solid. The only concern I'd like to voice is that giving two title changes away now on the UK tour looks a bit risky. I get that they want to keep these fans happy for next year's tapings, but with one of their four live PPVs coming up in a few weeks, it can send a message to some that they don't have to buy the PPVs. Also, I will say good on TNA for not having Brooke Hogan involved in the match. She was announced as appearing ringside, and she did appear, but other than a few camera shots, wasn't involved. With the angle being that Brooke brought Sky back, it made for some continuity a she got to cheer her on.

SAMOA JOE vs. GARETT BISCHOFF: Samoa Joe was looking for revenge and got a match with Garett Bischoff to do so. This made sense, following their turn and the assumed attack on Joe prior to he and Wes attacking Angle. They had an acceptable match, but this was all about getting things up for the Lockdown PPV. They did the DQ finish, which was the right call here, and the plan looks to be that Joe and Garett will be involved in the Lethal Lockdown match. Angle made his return to even the odds as Wes and Garett tried to beat down Joe, and the faces stood tall. Angle then set the match for Lockdown between he and Wes, which will be in a cage match. I do think that using Angle in a match like this, with Wes, is not a good idea; Angle always goes insane in these matches, and he likely has the idea that he can do that here and make Wes a star. If I am TNA and I know Angle only has so many big matches left, I am not sure I waste it here. But at least it all makes sense, so in that regard I have no problem.

ACES AND 8s … ACTUALLY … LOOKED LIKE A THREAT: Impact closed out this week, and for once Aces and 8s got to stand tall, looking somewhat like a threat. They ran the angle where it would be Aces and 8s vs. Bully, Sting and Hogan. Hogan never made it into the match, so Sting and Bully had to do battle DOC, Anderson and Devon. Aces and 8s controlled, Sting and Ray made their comeback, but GASP, the other Aces and 8s members appeared, dragging out Brooke Hogan and a beaten down Hulk Hogan. Bully went to make the save, conveniently leaving Sting by himself. Aces and 8s beat Sting down, they got the win and they actually got to stand tall to close the show. This of course feeds into the possible Bully Ray heel turn and alliance with Aces and 8s, or maybe it is something deeper to where he saw the chance to use Aces and 8s as a diversion, get in with Hulk through Brooke to get his title shot, and then do the heel turn. There is some interest here from me, but it isn't because of Aces and *s as much as it is from good old Calf-Zilla.
PURGATORY:
WAIT…BULLY RAY GETS THE TITLE SHOT?: Last week we has a series of matches to impress Hulk Hogan, with the guy that impresses him the most getting a TNA Title shot at Lockdown. Hulk did not get t make his decision because the dastardly Aces and 8s stopped him, but thankfully Bully Ray made the save. So this week the decision was to be made, and Hulk Hogan came out, and announced that Bully Ray was getting the shot. Bully came out, played to the crowd and his new "dad," and you just get the feeling that this is all a big old set up, and I have felt that way since the hug with Brooke before the wedding and the look he gave during that. If that's the case, it could work out well, and we'll have to wait and see. Here is the main problem I had with this. You're telling me that NONE of the guys that were in the impress Hulk Hogan matches last week came out to complain about this? Let's be serious here, we all know that the world title is the most important thing, which is why these guys were fighting in these matches. So when a guy that wasn't involved, who is "injured" and is getting the shot because he is now family to Hulk Hogan got the shot, none of them were upset about this? It just makes no sense that a guy like Magnus or James Storm wouldn't come out and make their case considering that they won their impress Hulk Hogan matches. It's the little things that really go a long way.

OPENING TAG MATCH: I liked the opening tag match as far as the wrestling goes. I like almost everyone involved and they worked hard, and the crowd was into it. I really liked the fact that Aries and Roode bailed on Daniels and Kaz, as it fits into their characters and protects them from taking the loss. I still want to see a program with those two teams, because I feel that they will deliver some great matches. But I have to say that I feel that the inclusion of Joseph Park was a mistake, and is my issues with the match. While I do not enjoy the character like some do, I feel that they took the wrong direction here. They are in the UK, guys like Daniels and Aries get a face reaction when they shouldn't, Chavo, Hernandez and Storm should have obviously been set up to team with Magnus. Magnus is coming off the good performance vs. Daniels, so you have that synergy going, and the fact is that while in the UK, the guy is treated like a GOD. While you would choose to use the comedy figure of Joseph Park over Magnus is simply puzzling to me.

ROCKSTAR SPUD DEBUTS: Rockstar Spud made his in ring debut for TNA, defeating Robbie E. The good news is that they gave the guy a win in his first match in the UK, but I feel that the big mistake here is that it wasn't the main focus. This guy just won the Boot Camp show, the BRITISH Boot Camp show, and was wrestling in the UK; he should have been the sole focus here. Instead, the focus was on the Robbie; who have been a bust for TNA. I just feel that it was bad planning to take the shine from the guy that won the Boot Camp show. He came off like just another guy. It's as simple as that.
THE WRONG:
X-DIVISION = STAGNANT: The TNA X-Division keeps falling, and this week was another example of that. You have Kenny King working hard, but constantly being wasted. You have RVD walking through matches, relying on the hits that no one really cares about anymore. And this division is about as thin as the UFC Flyweight division, as it seems to revolve around RVD, King, Ion and York. I just cannot get excited seeing the same average and mostly uninspired matches week in and out. They need an influx of talent, they need to actually devote time to the division and they need to get the title off of the uninspired RVD as soon as possible.
THE RIDICULOUS:
NOTHING

The 411


I wouldn't call it a great show, or ever a good show in some respects, it was above average. The rights I discussed had some small issues for the most part, but nothing huge. The purgatory stuff was generally fine, but had some questionable stuff but also they have future ramifications (Bully Ray). I didn't hate it, I didn't love it, but I am curious to see how they sort it out. I am cautiously optimistic at this point. On a closing note, I hate that the UK shows are over, those crowds were great and the arena and crowd combination mad TNA feel like a major promotion and not a glorified Indy. Lets hope that feeling follows when they hit the road for Impact.

Show Rating: 6.9

As a reminder, I will be going by the 411 scale…

0 – 0.9: Torture
1 – 1.9: Extremely Horrendous
2 – 2.9: Very Bad
3 – 3.9: Bad
4 – 4.9: Poor
5 – 5.9: Not So Good
6 – 6.9: Average
7 – 7.9: Good
8 – 8.9:Very Good
9 – 9.9: Amazing
10: Virtually Perfect
---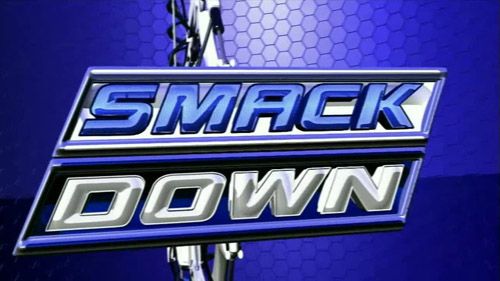 By: Larry Csonka
Smackdown! 2.22.13:
QUICK RESULTS
Sheamus defeated Damien Sandow @ 13:00 via pin [**½]
Kaitlyn and Layla defeated Aksana and Tamina @ 3:30 via pin [**]
Jack Swagger defeated Randy Orton @ 16:50 via pin [**¾]
The Miz defeated Cody Rhodes @ 3:50 via pin [*¾]
Non-Title Match: Alberto Del Rio © defeated Wade Barrett © @ 12:50 via submission [***]
THE RIGHT:
Sheamus vs. Damien Sandow: Sheamus vs. Damien Sandow was the opening match for Smackdown this week, and Sheamus defeated Sandow in a strong TV match. It wasn't anything special, but it was well worked like their previous encounters. Sheamus continues to work hard and have good matches, which is all well and good, but he has no direction right now. Hopefully Sheamus' direction takes shape sooner rather than later, because WrestleMania is approaching. But the good thing is that he is working hard, and had a good match here, but it also never felt like Sandow got buried. Sandow is another guy who seems to consistently have good outings, which is good to see considering his inconsistent booking. Maybe we're going for Sheamus vs. Barrett…

Jack Swagger vs. Randy Orton: Jack Swagger vs. Randy Orton was set up in the usual show opening promo, which we get every week. Orton wanted the match because he felt as if Swagger stole his spot at WrestleMania. I am good with this because it made sense, in that Orton wanted a measure of revenge. They had a good TV match, they got the time and these are the kinds of matches that will help Swagger as he heads into Mania. He has been gone for a while, just came back, and needs some TV time to not only get back into his rhythm, but also to get himself over again. Beating guys like Orton on TV helps that. Some are pissed about the "lame finish," and I get that. They feel Swagger should be going over stronger, but as long as he beats the jobbers super clean with his finish, and also wins these matches, I am ok with it. Swagger is an unlikable heel, one who should win matches in unlikable ways. Also, if Swagger does win the title, you have rematch chances with Orton, due to the cheap way that Swagger won here and at the Chamber.

Kaitlyn and Layla vs. Aksana and Tamina: WWE women's matches have been completely forgettable for so long now, that when I see them scheduled for Smackdown I tend to groan. Not because of the women, I groan because they get no time, they tend to use the wrong women and they are booked poorly. This match however, I liked. Kaitlyn and Layla vs. Aksana and Tamina wasn't very long, but I felt that it was a clean match with a fine finish. But the real thing that most are missing is Layla's obsessing with getting the Diva's Title back. It is subtle, but also well done at this time. I mentioned this sometime ago, and we will be seeing the Layla heel turn soon enough. Plus we got this…
Sheamus and Barrett = Tension: It wasn't much, but I loved the backstage interaction between these two. I have long said that one day these two will have a great feud over the world title. Maybe it will star Hart and HBK style with a feud over the IC Title. We'll wait and see.
PURGATORY:
Alberto Comes to the Ring – Everyone Talks to Much to Start the Show: Alberto Del Rio kicked off the show, addressing the comments of Jack Swagger and Zeb on Raw. Of course Del Rio was upset, and wanted to take care of business right then and there. He was then interrupted by Randy Orton, who was pissed about losing the Elimination Chamber to Swagger, and he wanted to take care of business right then and there. Booker T came out, he made Swagger vs. Orton and Del Rio vs. Barrett. But it is the same thing as every week; this is a crutch that they rely on because the not so creative team cannot figure out a way to start a show other than the big old interview. I seriously hate it, because it is part of what wrestling has become over the years; tired formula bullshit. If you like that kind of mindless shit, I am glad for you, but it bothers me and I will continue to discuss it each and every week that it happens.

Alberto Del Rio vs. Wade Barrett: Alberto Del Rio vs. Wade Barrett was a good TV main event. Both guys have been working hard and seem to always be involved in good matches. Barrett got enough to look good, while Del Rio walked away with the submission victory. Unfortunately this doesn't get to head into the right, because like the opening interview deal, it is something that WWE always does wrong. And that is sacrificing the secondary champions to get everyone else over. Now in theory yes Del Rio should win this match and win it clean, but it may have meant something if they hadn't beaten champion vs. champion matches into the ground over the last few years. Or it may have meant something if Barrett hadn't been beat like a drum by every "big star" he faces, and is made to look like shit. If you constantly beat the secondary champions, people will not care about them or the titles. But I'm not telling you anything you didn't already know.

Miz vs. Cody Rhodes: I just wasn't feeling Miz vs. Cody Rhodes this week. Cody is just such a loser right now, booking wise, that he always has these short matches, tries hard, but always fails. On commentary, they were constantly sucking off Miz I get trying to put the guy over as a face, but I also feel that the face turn isn't working. I know a lot of people liked this, which is why I will not out it in the wrong, but I tried, and just did not care at all about this thing.
THE WRONG:
RAW RECAPS: I hate when the show feels like it filled with so many Raw recaps. I get replaying one big or main angle, but when we get so much, it feels like Smackdown is not important enough; so they make sure you see the "real important" stuff. Again, I get why they do some video recaps, but this just felt like too much, and adds to the devalued feel that Smackdown had for me most weeks.
THE RIDICULOUS:
NOTHING

The 411


Much like Impact, a pretty good show with not much wrong, but it just didn't feel like anything special In fact, I feel that Smackdown has slipped back into that "B show" mold, where they get to things they forgot on Raw, make sure to constantly tell you Raw is important by showing so many video recaps and at the end of the day; this feels like a show that if you missed it, you missed nothing.

Show Rating: 7.0

As a reminder, I will be going by the 411 scale…

0 – 0.9: Torture
1 – 1.9: Extremely Horrendous
2 – 2.9: Very Bad
3 – 3.9: Bad
4 – 4.9: Poor
5 – 5.9: Not So Good
6 – 6.9: Average
7 – 7.9: Good
8 – 8.9:Very Good
9 – 9.9: Amazing
10: Virtually Perfect
---
If you haven't already, make sure you bookmark 411 or better yet, set us as your homepage! As always, thanks for choosing 411 for all of you pop culture needs!
The 766th edition is over…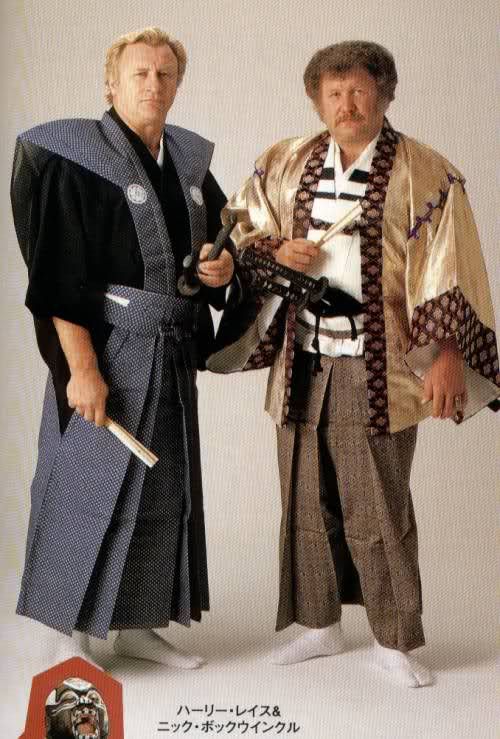 Yes, this may be the greatest picture of all time…
Your heart is free. Have the courage to follow it…TO CSONKA'S TWITTER!
http://www.twitter.com/411wrestling
http://www.twitter.com/411moviestv
http://www.twitter.com/411music
http://www.twitter.com/411games
http://www.twitter.com/411mma
Larry Csonka is a Pisces and enjoys rolling at jiu jitsu class with Hotty McBrownbelt, cooking, long walks on the beach, Slingo and the occasional trip to Jack in the Box. He is married to a soulless ginger and has two beautiful daughters who are thankfully not soulless gingers; and is legally allowed to marry people in 35 states. He has been a wrestling fan since 1982 and has been writing for 411 since May 24th, 2004; contributing over 3,000 columns, TV reports and video reviews to the site.
NULL