Wrestling's 4Rs 3.01.13: WWE Monday Night Raw, ROH TV & DGUSA Open the Golden Gate Reviewed
March 1, 2013 | Posted by
How the 4Rs of wRestling Work!
Here is a quick explanation of the 4R's. The column will run TWO times a week. We will group our feelings on the shows in various categories: The Right, the wRong and the Ridiculous. The Right is stuff that worked very well: a great promo, a great match and so on. PuRgatoRy is a section between the right and wrong. It shows equal traits from both sides that cannot be ignored and need discussed. It is not a bad place per say, as things can get remedied or go the wrong way the very next week. The wRong is what it sounds like: bad matches, bad or boring promos and so on. The Ridiculous is stuff that had no right on TV: Stupid angles and so on. And there is always a possibility of a 5th R, which is as bad as they come. This column is supposed to be analytical, and at the right time very critical of the shows, it was the whole reason it was created. This is not a "mark" column, nor a "smark" column, our goal is to analyze the show from many different fronts, reward the good and call out the bad. We will not apologize for our opinions, they are as they are, whether positive or negative.
---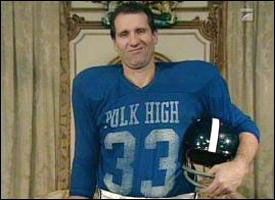 Let's rock…
By: Shawn S. Lealos
ROH Television 02.23.13: QUICK RESULTS:
Matt Taven def. Tadarius Thomas (Top Prospect Tournament Finals)
reDRagon and Roddy Strong def. American Wolves and Michael Elgin
THE RIGHT:
Kevin Steen promo – This week's episode of Ring of Honor started with a Kevin Steen promo. Over the past few weeks, Steen has been acting different. He hasn't been as snug with SCUM and seems to be lightening up when it comes to his anti-ROH attitude. In this promo, he lays it all out on the line. He said he doesn't hate Ring of Honor, he hated what Jim Cornette turned Ring of Honor into. He said that he didn't want to destroy Ring of Honor because he hated it, he wanted to put it out of its misery. However, since Jim Cornette is gone, Ring of Honor is back to being what it was always supposed to be about: wrestling. He said that he is proud to be Ring of Honor champion now and he gave Jay Lethal the title shot because he is the man who got rid of Jim Cornette. He then said that all that is fine, but he beat Davey Richards, Eddie Edwards, Roddy Strong, Michael Elgin, Rhino and El Generico, and there is no way that Jay Lethal can beat him.

Truth Martini – As much as I have complained about Truth Martini as a commentator the last few weeks, he is one hell of a great wrestling manager. This week, he is finally back with a new wrestler in his stable. I also loved the way they went about it. He came to ringside during the Matt Taven and Tadarius Thomas match and watched. When Taven knocked out the referee, Truth tossed Thomas his boot to use, but Thomas refused. While Thomas argued with Truth, Taven picked it up and tried to use it. Thomas reversed it, but Truth KOd Thomas with the Book of Truth to give Taven the win and the TV title shot at the 11th Anniversary iPPV. Then, when it was all over, Taven tried to leave, wanting nothing to do with Truth Martini. However, Truth stooped him and started whispering to him like a used car salesman. Whatever he said worked, and Taven joined the House of Truth. This was so much better than a random joining as it looked like Truth was just hedging his bets on both guys and sold himself to the winner.

Briscoes on commentary – I repeat that – Mark and Jay Briscoe did color commentary during the six-man main event.
Kevin Kelly – "Mark is giving really good analysis here."
Jay Briscoe – "If that's what you want to call it."
Mark Briscoe – "There goes Kyle O'Reilly Auto Parts"
Mark Briscoe – "The American Wolves have some really snazzy jackets!"
Mark Briscoe – "I looked up Genuine Ass in the dictionary. No words, just Steve Corino's face."
Mark Briscoe – "If Bobby Fish was an actual fish, what kind of fish do you think he would be?"

reDRagon and Roddy Strong vs. American Wolves and Michael Elgin – How could this match not be awesome. You have three of the best wrestlers in Ring of Honor (Strong, Edwards, Richards), the best power wrestler in Ring of Honor (Elgin) and one of the freshest young tag teams wrestlers (Fish, O'Reilly). The match was fantastic, and it ended with Roddy Strong picking up the clean pinfall victory over Michael Elgin This was, easily, the best free TV match of the year for Ring of Honor.
PURGATORY:
Jay Lethal promo – This just wasn't good enough to put as Right and not bad enough to put as Wrong. Basically, Jay responded to Kevin Steen's promo earlier and said Steen was full of shit and was just playing mind games. He said that Steen won the world title from Davey Richards thanks to mind games above all else. He then said that when people talk about great Ring of Honor champions, they talk Samoa Joe, CM Punk and Bryan Danielson. He then said they will also talk about one of them, and he knows he can beat Steen because Steen believes he can't. It was fine, but lacked any fire.
THE WRONG:
Matt Taven vs. Tadarius Thomas – I said above how much I liked the ending of the match. However, I didn't like the match itself. For the two finalists in the Top Prospects tournament, I expected more. They wrestled a slow match and they never seemed in synch with their moves. Everything looked planned and set up and it was a very disappointing match. I hope Taven looks better against Adam Cole at the iPPV because he did nothing here to impress me.

Inside Ring of Honor – Wait, what? This week there was no Kevin Kelly introducing the segments. It just showed an iPPV match and a quote from a wrestler involved. It was clipped together and would completely lose anyone who might just be tuning in. There were some good moments: Davey Richards talking history with Rocky Romero in No Remorse, Truth Martini just laughing, Bobby Fish trying to remember Mark Briscoe's nickname (rooster, cock?), but overall it was just random clips of promos.
THE RIDICULOUS:
NOTHING

The 411


Sure, I didn't like the top prospect finals, but the final result of the match was great. Add in a fantastic Kevin Steen promo and a great six-man match as the main event, and this is an easy show to recommend.

SHOW RATING: 7.5
---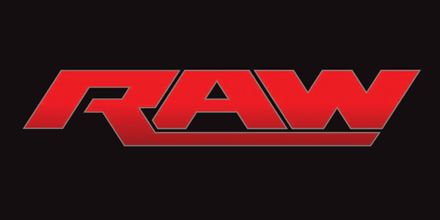 By: Larry Csonka
WWE RAW 2.26.13:
QUICK RESULTS
Ryback defeated Dolph Ziggler @ 11:10 via pin [**½]
Mark Henry killed the Great Khali again @ 1:23 via pin [NR]
Non-Title Match: Randy Orton defeated Antonio Cesaro © @ 3:05 via pin [**]
R-Truth defeated Cody Rhodes @ 2:00 via pin [NR]
Non-Title Match: Daniel Bryan and Kane © defeated The Prime time Players @ 3:33 via pin [NR]
Jack Swagger defeated The Miz @ 7:11 via submission [**]
For the Right to Face Rock For The WWE Title at WrestleMania: John Cena defeated CM Punk @ via pin [****½]
THE RIGHT:
Heyman vs. McMahon sets the stage for Brock vs. HHH: the show didn't kick off with the Smackdown standard I hate, the opening interview, as it instead started with Vince McMahon calling Paul Heyman out for their fight. Heyman got the best of McMahon on the mic, and they attacked him and looked to beat the chairman down. Vince fought back only for Brock Lesnar to make his appearance. Brock looked to take out McMahon once again, only for HHH to return. Not corporate H, but leather jacket and jeans here for a fight H. They brawled, Brock got busted open (which felt different/special since WWE does so little blood these days) and HHH eventually ran off Brock. This was a great way to kick off the show, and of course played perfectly off of the angle where Lesnar returned and injured McMahon. That was the catalyst to restart the Lesnar vs. HHH feud once again, and I am perfectly ok with it. And don't fall for Triple H's tough guy act, he clearly shit himself when he had to face off with Brock…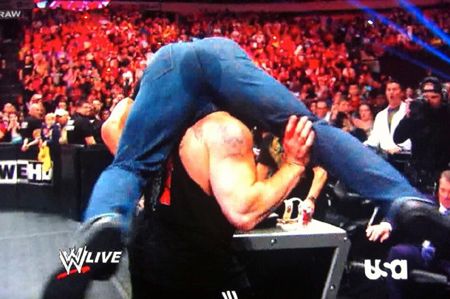 Hey, sometimes you take the easy joke…
CM Punk has a God complex: CM Punk hit the ring in hour one to not only hype his match later in the night with John Cena, but to et us know something very important. The match wasn't about us, it wasn't about the Rock, it wasn't about John Cena, and it wasn't even about his beloved WWE Title. It was all about him, because according to him, he is, "the single-most important Superstar of this era, an Icon that walks among Superstars, I am God." It made sense with the way Punk has been presenting himself, and if they are headed toward the rumored bout with Undertaker, the verbiage works perfectly.
Donald Trump in the Hall of Fame: I am one that feels that the WWE Hall of Fame doesn't mean much, mainly because it has been a big old "Hall of Who Vince Likes" club. The addition of Sammartino this year is spectacular, but as far as a celebrity entrant, I am perfectly fine with Trump in the celebrity wing. Not only did he host two WrestleMania events, but also the Battle of the Billionaires did at the time a gate record and buyrate record. Batista and Undertaker wasn't the reason, Cena vs. HBK wasn't the reason; it was Vince vs. Trump that drew that. That is why I am fine with it.
Shield Talk – Tactical Error: The Shield made an appearance on Raw, cutting their usual promo, which is fine. Some feel sick of it, but they are sticking to their agenda, and have been dominating and looking strong. Sheamus played the distraction factor, challenging them to a fight, but when Rollins was left alone in the ring, Randy Orton appeared and laid him out with an RKO, and then bailed into the crowd. It was a case of giving the Shield a taste of their own medicine, but also didn't hurt them. Their whole gimmick has been power in numbers, Rollins was alone, Orton then hits his move and bailed.
Jack Swagger vs. Miz: Following the Miz TV segment, we got Jack Swagger vs. The Miz. One segment led to another, which is good stuff, and we had a good match here. Swagger looked strong as the challenger to the world title, while Miz got enough to look credible. Swagger won, he did so with his finish and he did so without a bunch of bullshit.
One More Time, Punk vs. Cena: I have often said that when WWE decided to wrestling right, they really do it right, and this was a great example of this. The whole story leading into this year's WM has been the redemption of John Cena. He had a shitty 2012, he won the Rumble and earned the shot at the Rock and the WWE Title. But CM Punk decided to be a speed bump, again, and considering that during Cena's downtime, Punk has been owning him, in storyline, it makes sense for Cena to get the last one up on him heading into the final redemption against Rock. But that's just the story, and while it makes sense, we all figured that we'd get a good match between these guys. Well we didn't get a good match here, we got a pretty fucking great match, likely one of if not the best we will see on free TV for this year. That's no slight on anyone else, but this match had the special feel, with the right performers and a good crowd. Also, it didn't hurt that they were allowed to go out there and work the "WrestleMania style match," which is you can pull out all the stops, kick out of the finishers and you get a ton of time with no bullshit. I won't go as far as to cal this an "instant classic" like many have, and again that isn't an insult, but it was really good and likely in the top tier of best Raw matches of all time. Finally, there is another reason that this worked. This was all about the WrestleMania main event. Both guys WANTED the match. Why did they want the match? Simple, it was because they want the WWE Title back. And this goes into something I complain about with the secondary titles. They book them as the performers do not care about them, so the fans do not care, so they do not care about the guy with the title. The people care about Rock, they care about Punk and they care about Cena. They care about WrestleMania, and they care about the WrestleMania match. And they care about the WWE Title. That is why this worked, and worked on a big time level.
PURGATORY:
Ryback vs. Dolph Ziggler: Ryback vs. Dolph Ziggler was the opening match of the night, and as a match, this was some good stuff. Ryback isn't a ring general by any means, but when in there and doing what he does well with someone who can work with that, the matches can be fine or even good. Ziggler is that guy, as he busted ass, bumped like a mad man and together they had a good little TV match that I enjoyed. But here is the issue with this match, and it was completely in WWE's control, but they continue not to give a shit. Both guys should not be losing, Ryback's aura has already been trashed, and since he's been the Shield's bitch, he should have gotten a rehab win over some jobbers like Yoshi Tatsu and or Michael McGuillicutty. Also, Ziggler as MITB has been booked into oblivion, since they believe the MITB case entitles Ziggler's career to Tabula Rasa. Of course when he wins the title and "isn't over" like they want, they will wonder why. More of the same bullshit booking from WWE, where they cut off the nose to spite the face.

Randy Orton vs. Antonio Cesaro: Randy Orton battled Antonio Cesaro in a short, but very fun TV match. The finish was fun, and these guys work well together. And here it comes guys, the thing I seem to write each and every week. This is something that WWE always does wrong. And that is sacrificing the secondary champions to get everyone else over or because they feel someone is a bigger star. By this time, Randy Orton has won the IC Title 300 times. Apparently he got bored beating the IC Champion like a drum, so he moves on to the US Title. This sends a bad message. A message that Cesaro isn't good enough to be a star. It also sends a message not to care about Cesro, because if Orton doesn't care about the title, why would fans care about the title or the guy holding it?

Building Sheamus vs. Barrett: I spoke about this in the Rs on Monday, when discussing Smackdown, but I am all about a Barrett vs. Sheamus feud. I have long said that one day these two will have a great feud over the world title. It now looks as if it will start Hart and HBK style with a feud over the IC Title. I am fine with this, although they need to move away from the silly aspect ASAP and start to focus on the title. This silly WWE movie bullshit is making me not want to see it.

R-Truth vs. Cody Rhodes: It was a match, it was fine, and it appears that we're getting a program between Kofi and Truth and The Rhodes Scholars based off of last week and this week. I suppose that is all well and good, but I have no reason why I should care. Both teams decided (at different times) to end their tag teams, and they lose all the time. I guess we need something to pass the time and get the crowd fired up on the WrestleMania pre-show.
THE WRONG:
Mark Henry vs. Khali…Again: This is the third time I have seen this match in under two weeks, and it has been exactly the same each and every time. I love watching Mark Henry kill a man as much as the next guy, but even I have my limits. This was simply here to fill time, nothing more, nothing less.

DEY TOOK R JERBS!: As far as the Jack Swagger and Zeb Colter deal goes, I just cannot get into it. I don't care about the political commentary, because it doesn't bother me. But I have to say that the angle itself seems out of place to me in 2013 WWE. It feels like they have transplanted an angle from a classic wrestling era and dropped it into 2013 WWE, and for me, it just doesn't feel like it fits. I like Dutch Mantell, he cuts a hell of a promo, but as good as he is he isn't doing anything to get me interested in this angle. As for the promo, Miz is useless and I generally hate Miz TV, but thankfully he was mostly silent here. I hated that Del Rio basically stood there and took all the shit most of the time, and when he rallied, the crowd didn't react all that much to him. There was some reaction, but not top baby face reaction. Also, I am just waiting for the big angle to come from this, which will likely be that the week of WrestleMania Zeb and Swagger reveal that Ricardo Rodriguez is actually an illegal immigrant, which will lead to him being deported before the show, and Swagger winning the title, due to Del Rio being devastated at the loss of his friend. We the people indeed.

Kane and Daniel Bryan vs. The Prime Time Players – A "Bricky" Product: Listen, I like Kane and Daniel Bryan being wacky. I liked the backstage stuff before this week, I liked most of the anger management stuff; I like some comedy in wrestling. But this I hated. First of all, I already want to shoot "Bricky" in the face with a sawed off shotgun. That is some of the most annoying shit on TV right now. Also, this whole situation was another example of the tag team division sucking again. They have killed off just about every tag team, with only Kane and Bryan and the Shield the only real teams left that anyone cares about. Add in some stupid stipulations ad under normal circumstances (which is not writing about the show) I would have changed the channel. So much for that tremendous tag division I kept hearing about WWE producing. I'm not going to be the guy that said I told you so…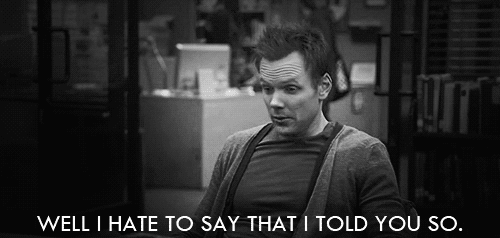 THE RIDICULOUS:
Fandango: Looks like the stupidest shit to come down the ramp in a long time.

The 411


I have to admit, I wasn't happy when Tony informed me about his vacation plans, which meant I had to watch Raw. I almost never watch live anymore, but when you do this column, it is best to do that. Also, I haven't been the biggest fan of the whole three-hour Raw deal.

There are still some of the same issues on the show, like the Cesaro and Ziggler things. People wonder why WWE has to bring in Lensar, Rock, Taker, HHH and Jericho; and that isn't because the current crop "can't draw," it's because they are booked like shit and people don't care about them. They care about Lensar, Rock, Taker, HHH and Jericho; because those guys have control over things, and don't allow themselves to be booked stupidly. People hate to hear that, but it's the truth.

But with all of that being said, I picked a good show to invest the three hours plus into. Overall a good show, kicked off by the hot opening angle, and the hot show closing match; both of which are also related to two (and soon to be three) of the top matches for WrestleMania. When you have a strong opening angle like we did with Triple H and Brock, followed by an awesome match like Cena and Punk delivered, it is hard not to really like the show. Looks like I picked the right week to watch Raw live.

SHOW RATING: 8.0
---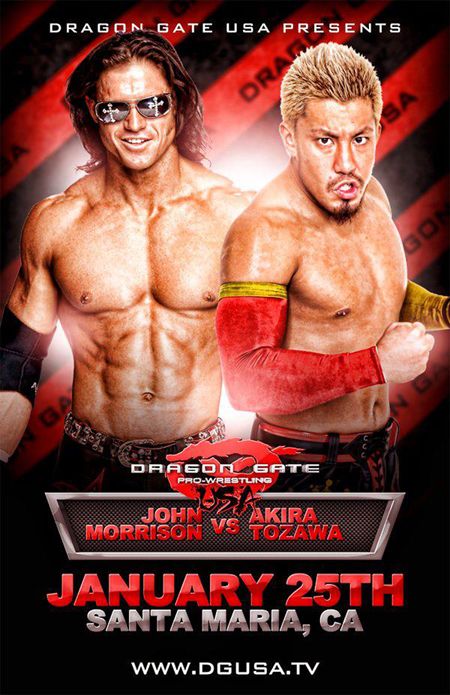 DGUSA Open the Golden Gate iPPV Review By Larry Csonka


* Samuray Del Sol defeated EITA via pin [***]
* Brian Cage defeated Ray Rosas via pin [**]
* Chuck Taylor defeated AR Fox and Jon Davis via pin [***]
* Jimmy Susumu and Ryo Saito defeated Rich Swann and Johnny Gargano via pin [***½]
* The Young Bucks defeated Arik Cannon and Sami Callihan via pin [***½]
* John Morrison defeated Akira Tozawa via pin [***¼]

QUICK THOUGHTS


I will be delivering a very quick look at this one, due to lack of time to be quite honest with you. Basically due to having to cover Raw for Tony, this was cut short. This was a good show, but also had nothing that stood out as great. It was a show with good matches, and show that never really dipped, but also never really peaked. For the price I will not complain about a good night of wrestling and no bullshit.

I was really interested in the show, mainly to see the John Morrison match, to see how he worked outside of the "WWE Universe." Unfortunately it was nothing special, and considering that he was working with Tozawa in the main event, it came off as a personal disappointment.

The good news is that overall the show is good, the bad news is that it is not a must see event unless you're a DGUSA completist.

SHOW RATING: 7.0: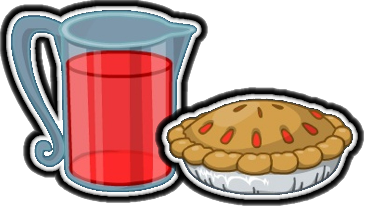 What the numbers mean…
0 – 0.9: Torture
1 – 1.9: Extremely Horrendous
2 – 2.9: Very Bad
3 – 3.9: Bad
4 – 4.9: Poor
5 – 5.9: Not So Good
6 – 6.9: Average
7 – 7.9: Good
8 – 8.9: Very Good
9 – 9.9: Amazing
10: Virtually Perfect
As a reminder, this is not a basic "how good was the show" number like a TV show, as I have always felt that a PPV is very different from a regular show. I have always judged PPV on how they built to a match, the match quality, crowd reactions to matches and angles, the overall booking, how the PPV leads into the future, PPV price and so on and so forth. I have added this in here for an explanation since so many have asked, and I have previously discussed it on podcasts. I understand that this may seem different, but that is how I grade. Obviously your criteria may be different.
---
YEAR IN REVIEW (PPV) by Csonka:
TOP PPVs:
NJPW WrestleKingdom 7 iPPV – 9.9
Dragon Gate USA Revolt iPPV – 7.5
Dragon Gate USA Open the Golden Gate iPPV – 7.0
WWE Royal Rumble – 7.0
WWE Elimination Chamber – 6.0
TNA Genesis – 5.0

TOP PPV MATCHES:
* From The NJPW WrestleKingdom 7 iPPV: IWGP Heavyweight Title Bout – Hiroshi Tanahashi © vs. Kazuchika [****¾]
From The NJPW WrestleKingdom 7 iPPV: IWGP Jr. Heavyweight Title Bout – Prince Devitt © vs. Low Ki vs. Kota Ibushi [****½]
From The NJPW WrestleKingdom 7 iPPV: IWGP Intercontinental Title – Shinsuke Nakamura © vs. Kazushi Sakuraba [****½]
From The NJPW WrestleKingdom 7 iPPV: Togi Makabe vs. Katsuyori Shibata [****]
From The NJPW WrestleKingdom 7 iPPV: Yuji Nagata vs. Minoru Suzuki [****]
From TNA Genesis – Elimination Match for the TNA World Title: Jeff Hardy © vs. Bobby Roode vs. Austin Aries [****]
From DGUSA's Revolt iPPV – AR Fox vs. Samuray del Sol [****]
From DGUSA's Revolt iPPV – Akira Tozawa vs. Sami Calihan [****]
From The WWE Elimination Chamber – The Elimination Chamber Match: Jack Swagger vs. Mark Henry vs. Kane vs. Daniel Brian vs. Randy Orton vs. Chris Jericho [***¾]
From The WWE Elimination Chamber – The Shield vs. Cena, Sheamus and Ryback [***¾]
From The WWE Royal Rumble – The Royal Rumble Match [***¾]
From The WWE Royal Rumble – WWE Title Match: The Rock vs. CM Punk [***¾]
From DGUSA's Revolt iPPV – Open the Freedom Gate No Ropes-No DQ Match: Johnny Gargano vs. Jon Davis [***¾]

The 767th edition is over…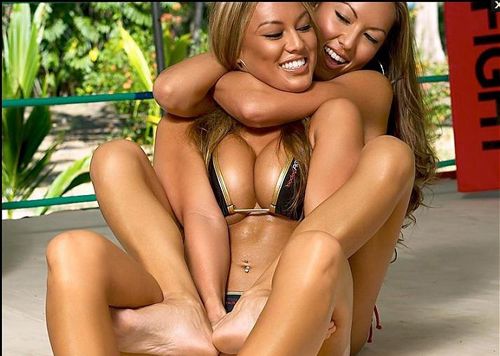 Jiu jitsu, they're doing it right.
Your heart is free. Have the courage to follow it…TO CSONKA'S TWITTER!
http://www.twitter.com/411wrestling
http://www.twitter.com/411moviestv
http://www.twitter.com/411music
http://www.twitter.com/411games
http://www.twitter.com/411mma