Wrestling's 4Rs 4.26.13: WWE Monday Night Raw & ROH TV Reviewed
May 3, 2013 | Posted by
How the 4Rs of wRestling Work!
Here is a quick explanation of the 4R's. The column will run TWO times a week. We will group our feelings on the shows in various categories: The Right, the wRong and the Ridiculous. The Right is stuff that worked very well: a great promo, a great match and so on. PuRgatoRy is a section between the right and wrong. It shows equal traits from both sides that cannot be ignored and need discussed. It is not a bad place per say, as things can get remedied or go the wrong way the very next week. The wRong is what it sounds like: bad matches, bad or boring promos and so on. The Ridiculous is stuff that had no right on TV: Stupid angles and so on. And there is always a possibility of a 5th R, which is as bad as they come. This column is supposed to be analytical, and at the right time very critical of the shows, it was the whole reason it was created. This is not a "mark" column, nor a "smark" column, our goal is to analyze the show from many different fronts, reward the good and call out the bad. We will not apologize for our opinions, they are as they are, whether positive or negative.
---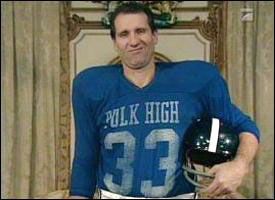 Let's rock…
By: Shawn S. Lealos
ROH Television 04.27.13:
QUICK RESULTS:
Jimmy Jacobs, Rhett Titus and Cliff Compton def. BJ Whitmer, C&C Wrestling Factory
Jay Lethal def. Rhett Titus
Jay Briscoe and Adam Cole def. Matt Hardy and Rhino
THE RIGHT:
Jay Lethal vs. Rhett Titus – Jay Lethal is a good wrestler and has some nice moves, but his matches over the last year have become very repetitive. He just can't seem to break out and innovate with fresh moves in his matches. However, this was one of his better TV efforts lately, and it is not a surprise it is against Rhett Titus, who has really come into his own as a bad guy. I hated this guy as the All Night Xpress good guy and his personality was as bad as his move set was bland. As a bad guy, Titus has found his calling. His limited moves are perfect for the heal role and he really knows how to be a dick. Between his vastly improved in ring effort and Lethal actually turning it up a notch, this ended up being the best match on the show.

Kevin Steen vs. Davey Richards footage – There was no reason to show this except to remind fans of what happened at Border Wars last year when Kevin Steen beat Davey Richards for the ROH world title. Regardless, it was a nice surprise to see the footage from the match again.
PURGATORY:
Steve Corino Opening Promo – Last week's opening promo with Steve Corino and Kevin Steen was pretty awesome. This week's was not bad, it just was just kind of there. Basically, Corino stood in the ring with Jimmy Jacobs, Cliff Compton and Rhett Titus and insulted the crowd and wrestling fans in general and then challenged any three ROH stars to wrestle his guys in the opening match. It was not a bad promo, it just wasn't anything special.

Six-Man Tag Team Match – Once again, this was nothing offensive, but it wasn't anything worth raving about. I am not buying into BJ Whitmer right now because he is a little too generic and boring for me. He doesn't have a personality and he is nowhere near as good as similar styled wrestlers like Daniel Bryan. C&C hit one great move in the match, which is a given for them as one of the more exciting ROH tag teams going right now. Jimmy Jacobs was invisible for most of the match, and Cliff Compton looks like he can be something special over time. The one thing about this match that stood out was how much better Rhett Titus is as a bad guy, but I talked about that above already.
THE WRONG:
Jay Lethal promo – For someone who styles his speech mannerisms after Ric Flair, Lethal delivers some really bland promos. When he was angry and being a dick with Jim Cornette, he was actually entertaining on the mic, but lately he has been just brutally boring. He basically bragged about getting the first win over SCUM, but you couldn't feel any fire in his words.

A Contract Singing Leads to the Main Event – I remember when CM Punk was making fun of contract signings and said they never end well, and always end up with a table flipped over. This one had Jay Briscoe and Adam Cole signing the contract for their match and then shaking hands. It was just a set-up for the main event and the table did get flipped over as Jay was clearing the ring for the match, but this was just silly. It ended up leading to Steve Corino coming out and saying no one wants to see Briscoe fight Cole for the world title (he might be right) and that the better main event for Border Wars would be Briscoe and Cole vs. Rhino and Matt Hardy (he might be wrong). That led to that match happening next. What is funny is that, just 15 minutes after Jay Lethal bragged about being the first ROH wrestler to beat SCUM, Adam Cole did it too by pinning Rhino with a rollup. The match was just decent, and the best part came at the end. Adam Cole blind-tagged Briscoe, which pissed off Briscoe (I hate that wrestling trait). Then Cole tried to superkick Hardy but took out Briscoe. Then he sidestepped Rhino's gore and let Briscoe eat it. Then Cole got the pin. That series of moves was very well done and sets up this weekend's big match, but nothing leading up to it was worth much.
THE RIDICULOUS:
NOTHING

The 411


This wasn't a bad ROH show. The matches were decent, but nothing special. The best match was Rhett Titus vs. Jay Lethal, which should tell you all you need to know about the quality of matches on the card. Next week is offering Karl Anderson vs. Michael Elgin and Davey Richards vs. Kyle O'Reilly, so that should blow this show out of the water. This was just average and nothing to worry about if you missed it.

SHOW RATING: 5.0
---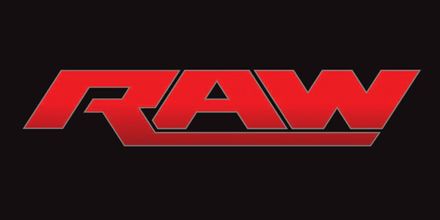 By: Tony Acero
WWE RAW 4.29.13:
QUICK RESULTS
– Ricardo Rodriguez Defeated Zeb Coulter and Big E. Langston [1/2*]
– Randy Orton Defeated Cody Rhodes [***2/3]
– Naomi Defeated Brie Bella via DQ [*]
– Dolph Ziggler Defeated Kofi Kingston [***7/10]
– Jack Swagger Defeated Zack Ryder [**]
– Antonio Del Rio Defeated Antonio Cesaro [**1/2]
– The Shield Defeated Team Hell No and John Cena [***]
THE RIGHT:
START OFF WITH A BANG!: Bang. Ok, so it wasn't a scientific masterpiece that started RAW, but we cannot deny the fact that it got the crowd interested in what was going on, and damned if it wasn't the least bit entertaining. The counterparts to the big names in the World Heavyweight Title match for Extreme Rules got to have a little bit of fun, and Ricardo Rodriguez got a win in a match with BIG E! Granted, I don't want this shit starting every show, but for what it's worth, it was a fun way to start the show and a somewhat unique way to add the stip to the WHT match come Extreme Rules.

MAKE A WISH: I'll keep it short, since this has probably been repeated numerous times, but for every wRong thing the E does, they've always got this. Seeing those three kids (DEE ELEEMEENATOORRR) all smug and happy is really cool, and respect to the crowd who, I think, even Cena thought was going to, didn't shit on the segment, or Cena. Not that I'm surprised, but sometimes we fans are a fickle bunch…

ORTON VS RHODES: What a fuckin gift! Seriously, this was as shocking as it was enjoyable that they gave the match time, and that Cody didn't look like a complete fool. I can complain quite a bit on how just last week Rhodes lost to Tensai in like three minutes, but I'll try to stay positive and just say that this match was sweet. It started off a bit slow, and I hated the chinlock segment, but I understand why those are needed. I don't get why they don't do this every week, as it builds credible superstars and a strong midcard. I hope this isn't a one-week thing, because it could really turn shit around. As for the second RKO, I wasn't all that upset about it considering Rhodes tried to sneak attack, and it wasn't all Trips/Hooligans – like. Back to the match, it was solid and believable. The crowd damn near shat themselves after that Cross Rhodes, and it almost got me, to be honest.

SWAGGER VS RYDER: What difference a minute makes! Typically, this match would get all of two and a half minutes of in ring action, with Swagger dominating and Ryder looking like a chump. While we didn't swerve too far away from that, we got more time (I think about four minutes) and it mattered. Similar to Rhodes, with time and a solid back and forth, we get a #1 Contender that looks great, and a mid-carder that doesn't look bad. This is the antithesis of a squash match, I think, and it works so much better for all parties involved both in the long run and immediately.

DEL RIO VS CESARO: Take everything I said about Swagger and Ryder and put it here. In addition to that, I think we'll just have to accept – for now – that they are not interested in pushing Cesaro. At the very least, no one was required to sit through the yodeling unless they were seven with their parent's iPhone.

AH HELL NO: The Shield does it again! And Reigns gets a pin on Cena. What the fuck is going on?! I 'm liking Ryback's Rules where he does what the fuck he wants, and I'm interested to see where it goes. With the loss to The Shield, and Ryback getting the upperhand mentally, is there actual doubt that Cena will overcome the odds? Ok, we all know that ain't going down, but the way it's being portrayed is better than any other Cena feud in recent history. I don't know how they'll do backing it up with a match, but I'm at least a little interested. As for The Shield and Team Hell No, I really would like a Six Man with Taker involved, and although reports say differently, I think that's what we're going to get. I don't think I want anyone in that third spot, and the only one who would fit is Orton. Orton is great, but doesn't have the same juice this storyline – or The Shield – need. I suppose if we don't get Taker, we'll get some sort of Tag Team Title match? I don't know, I was never good at fantasy booking.
PURGATORY:
ZIGGLER AND KOFI: This shouldn't be in puRgatory, it really shouldn't. The match was exciting, Kofi is a new father, Dolph is still Dolph, and everything was Right in this match, but there's far too many issues that came along with it. Yet another Champ vs. Champ match goes both unannounced and unimportant. We get, yet another, Ziggler vs. Kingston match with – pretty much – nothing new. Kofi is continuously exciting in the ring, and although he still hasn't found that latch to hold onto that brings him to the upper echelon of WWE stardom, it's not completely his fault. Typically, a Champ vs. Champ match could both a) bring the mid-carder up and b) make the bigger star shine brighter. This match didn't HURT Kofi or Dolph, but it didn't help either one either…it was just sort of there, and I think that's where I find the biggest issue. It didn't seem important and neither man left any different.

DIVAS AND THEIR WACKY STORYLINES: Every time I hear "Divas on E!" I imagine a massive orgy, and that makes me a happy man. I digress…so it looks like the ladies are getting some storylines here. We got my beloved only weeks away from her first title win (which, I think, isn't needed, but I'd welcome it). We got Kaitlyn being stalked by (please don't let it be Hornswoggle) someone. Naomi, Cameron, and The Bellas are all mixed up into something (although it's a shame a TV show is what they're building towards moreso than a match of any sort). I'm not going to call it promising, but we may have at least some sort of focus.
THE WRONG:
FAN-DANG-OH—NOOOO: They are playin with fire here, the WWE is. Fandango is a hot commodity that could be something bigger than what tonight's show portrayed him as. Khali is a vacuum of sucktitude, and anyone involved with the die will invariably be hurt by it. Yeah, great, we got to see Fandango's beautiful leg drop, but what did this segment do for anyone? It's Khali, he's no longer a threat, no matter how big he is.

TUG – OF – WAR: So for a few weeks, big men Sheamus and Henry have been trading vicious surprise attacks, sick spears, and some bad-mouthing that'd scare D'Angelo Bailey. This week, we get…a tug-of-war. That De-escalated quickly? Back in the day, when Henry was bending frying pans, and bending pipes, it was cool, it went along with the storyline. This….not so much. Had this started the feud, I'd think a bit differently, but for an Act III in a five act play, this was a horrible dip in quality.
THE RIDICULOUS:
NOTHING

The 411


I don't know about all you guys, but tonight's RAW was so Right by me. There is always going to be something that bothers me, you, others, but as a whole, this RAW was pretty damned solid. All matches were good (not counting the Divas), and pretty much everything is leading to something bigger or eventual. Solid, solid RAW.

SHOW RATING: 8.5
---
If you haven't already, make sure you bookmark 411 or better yet, set us as your homepage! As always, thanks for choosing 411 for all of you pop culture needs!
The 782nd edition is over…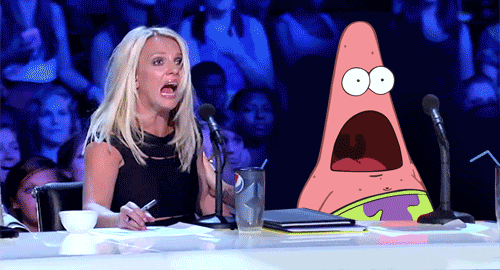 Have you checked out the Csonka Podcasting Network? If you haven't, you should We run anywhere from 15-20 shows a month, discussing pro wrestling, the world of MMA, the NBA, general sports, popular TV series of the past, bad movies, battle rap, interviews, MMA & Wrestling conference calls and more! Around 10 different personalities take part in the various shows, which all have a different feel; so you'll likely find something you like. All of the broadcasts are free, so go ahead and give a show a try and share the link with your friends on the Twitter Machine and other social media outlets! Running since May of 2011, there are currently over 300 shows in the archive for you to listen to.
Your heart is free. Have the courage to follow it…TO CSONKA'S TWITTER!
http://www.twitter.com/411wrestling
http://www.twitter.com/411moviestv
http://www.twitter.com/411music
http://www.twitter.com/411games
http://www.twitter.com/411mma