Wrestling's 4R's PPV Edition 11.16.12: WWE Monday Night Raw & ROH TV Reviewed
November 16, 2012 | Posted by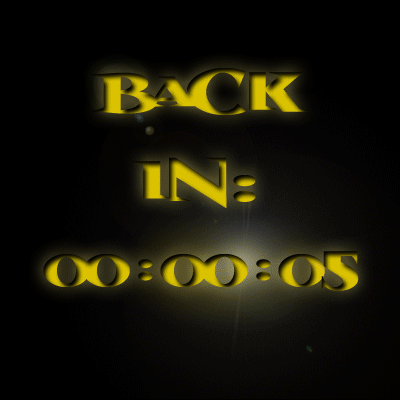 How the 4R's of wRestling Work!
Here is a quick explanation of the 4R's. The column will run TWO times a week, THREE if there is a PPV to review. We will group our feelings on the shows in various categories: The Right, the wRong and the Ridiculous. The Right is stuff that worked very well: a great promo, a great match and so on. PuRgatoRy is a section between the right and wrong. It shows equal traits from both sides that cannot be ignored and need discussed. It is not a bad place per say, as things can get remedied or go the wrong way the very next week. The wRong is what it sounds like: bad matches, bad or boring promos and so on. The Ridiculous is stuff that had no right on TV: Stupid angles and so on. And there is always a possibility of a 5th R, which is as bad as they come. This column is supposed to be analytical, and at the right time very critical of the shows, it was the whole reason it was created. This is not a "mark" column, nor a "smark" column, our goal is to analyze the show from many different fronts, reward the good and call out the bad. We will not apologize for our opinions, they are as they are, whether positive or negative.
---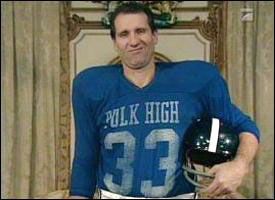 Let's rock…
By: Shawn S. Lealos
ROH Television 11.10.12:
QUICK RESULTS:
~ Mike Bennett def. Mike Mondo
~ WGTT def BJ Whitmer and Rhett Titus
~ Adam Cole def. Eddie Edwards
THE RIGHT:
Mike Bennett vs. Mike Mondo – I also want to complain about the high spot where Mondo dove off the top of the entryway onto Bennett ended with Bennett failing to catch Mondo and Mike rolling his leg as he hit the ground. While I hate the reason for the match (see below), the match was really good. Mondo always brings his A-game and Bennett has grown by leaps and bounds over the last year. Maria caused the Mondo loss, which makes sense considering the storylines.

Matt Hardy/Adam Cole promos – I am actually intrigued about this match from a storyline point of view. Matt Hardy is good as an arrogant prick, talking about how good all the ROH people are while mocking them at the same time. With Adam Cole, he talks about how Cole could be almost as good as Matt Hardy is if he works really hard for years. I also liked Cole's response when he said that people always doubted Hardy and the hypocrisy of Matt saying it about anyone. It's a nice story, I am just afraid the match won't meet the same level.

Eddie Edwards vs. Adam Cole – Eddie Edwards can put on a good match with anyone, and Adam Cole might be one of his better opponents since his Davey Richards' feud. This was as great a match as you could expect and featured some sick spots, including a brainbuster on the ring apron and to the floor. I also love the fact that Cole went over cleanly, as ROH has been using their established stars (Edwards, Richards) to put over younger talent and no one seems to have an ego right now when it comes to taking pinfall losses.
PURGATORY:
WGTT vs. BJ Whitmer and Rhett Titus – The match was joined in progress, which I really don't like. However, what they showed was decent. The best part was easily when Whitmer and Haas started yelling "F**K YOU" back and forth, every time beeped out. There was like 10 beeps in less than a minute. One thing I don't understand is WGTT winning. Titus is never going to win this feud.
THE WRONG:
Mike Mondo – I still don't like the entire Mike Mondo molesting Maria storyline. Mondo is supposed to be the good guy, so we should all think it is cute and fun to see him chasing her around and forcing her to kiss him. It is pretty sick and Mondo comes across not as a good guy, but as really freaking creepy. I actually wanted Mike Bennett to win because Bennett actually makes sense on why he is fighting. I do like Mondo's entrance music because it fits his nutso personality. Plus, every time Mondo yells BOOM, I picture ODB. That is not a good thing. As Nigel McGuinness said, "That's what you get Mondo, you dirty pig."
THE RIDICULOUS:
Swerves – I hate swerves. They said last week that there would be a new matchmaker named this week. This week, they said that the new matchmaker will be named last week. Don't promise something and not deliver it, especially when it is already set in stone.

The 411


Another Road Rage edition. There were 2.5 good matches and a decent Matt Hardy promo. I'm just glad they are back to live action next week. I love watching good wrestling, but I need angles to play out weekly to make it less monotonous.

SHOW RATING: 7.0
---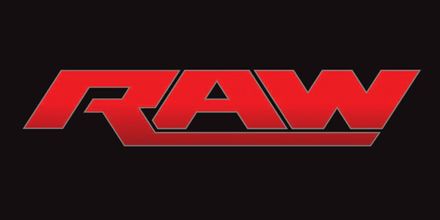 By: Tony Acero
WWE RAW 11.12.12:
QUICK RESULTS
– Randy Orton Defeated Dolph Ziggler [*1/2]
– Alberto Del Rio and Dolph Ziggler Defeated Randy Orton and Kofi Kingston [**1/2]
– The Big Show Defeated William Regal [1/2*]
– Kaitlyn Defeated Layla [NR]
– Rey Mysterio, Sin Cara, Tyson Kidd and Justin Gabriel Defeated The Prime Time Players and The Colons [***]
– Ryback Defeated Brad Maddox [NR]
– Sheamus Defeated David Otunga [NR]
– Kane and The Miz Defeated The Rhodes Scholars [**]
– John Cena Defeated CM Punk [**1/2]
THE RIGHT:
TAG TEAM MATCH PLAYA: The moment Orton dispatched Ziggler within five minutes or so, I was a bit upset. I should have known that wasn't going to go down. And it didn't, as we got a Teddy Long special. I said the week the Survivor Series teams were made that we were going to get a mixture of them in matches until the PPV, and it seems like they at least TRIED to mix it up a little bit. The match itself was pretty solid and lasted long enough to matter. More importantly, Dolph got his win back and was the one standing tall at the end; something I think the dude needs.

BIG SHOW GO BOOM: The Sheamus and Show program has always been missing something, and I'm not saying that tonight hit the button, but it did give fans a reason to care. For whatever reason, we love Regal. I know I do. I think the only problem I have here is that "all of a sudden" Sheamus and Regal are great chums and what not. It didn't feel organic, and would have been nice to see some interaction before all of this (and no, the bar trip is not enough). That's minor, though, because hey, they both have accents, so they must be buddies. Anyways, Regal is still badass enough where he can recover from a beating, and is still a staple enough to be cared about. This adds to Big Show's reign, to Big Show's attitude, and to Sheamus's reasoning to take Show seriously (because, really, the whole "I'm still happy, even though I'm not Champ" shit ain't workin).

JERRY LAWLER RETURNS: If there was ever any doubt that CM Punk is a full fledged heel before this, the segment tonight proved to be the example to prove it. Let me preface this by saying I am, in no way, offended by the making fun of King's heart attack. I thought it was a given, and really expected SOMEONE to interrupt. Who better than Punk? (Kanyon?) At any rate, I thought the Paul Heyman heart attack was over the top, but not because it was offensive, simply because it was over the top. Everything else worked for me, and added more stank on the heel hand of Punk.

Besides, it wasn't like they had Punk punk King then move on, there was a "hero" in Foley. He came out, gave a fiery promo that shut Punk up, and even touched on the Survivor Series change (which made me smile, because I thought they'd forgotten). I know people may be upset about the content, but really, King probably had input in over half of this shit, and I found nothing wRong with it, particularly because of Foley's part in it. Foley also gave some semblance of importance to the WWE Title match. Aside from this, it set up Punk as a HEEL (so people, stop saying he's flirtin with the line; he's a heel). It took me a long time to accept it, but it's there, we gotta live with it.

EIGHT-MAN TAG: The moment Rey Mysterio went for the 619, I feared it was the end, and this EIGHT man tag match was going to end short. Lucky for me, and you guys, it didn't, and we had a pretty solid match. It's nice to see Tag Team Wrestling back in the WWE, BUT I have to point out that the ONLY team to get an entrance was Cara and Rey, which makes me feel that the other teams are there simply to be there, and really telegraphed the suspense of who would win. Even so, that's just analysis that's a bit too deep, and in the end a somewhat fresh face (Gabriel) got the win.

BRYAN IS JELLY, MIZ IS FACE, AND KANE IS SOMEWHERE IN THE MIDDLE: A solid effort for the tag match tonight that saw Cody and Damien lose, but still look relatively good. The Miz's face turn was well done, and added something new to him without changing who his character was. Bryan was on point tonight with his jealous antics that were just hilarious. That beard is freakin wild. I am interested to see where Miz goes with this, as we hear rumblings of him entering the main event again, soon. The match was solid, the storyline progressed, Daniel was funny, and Miz is somewhat interesting again.

CENA VS PUNK: Although this was only a lighter version of their PPV affairs, it was still a good match. The booking was effective, and the tug of war between Cena and Ryback showed that they ain't friends, pal. I don't know how much time they'll be giving these three at the PPV, but I can bet it won't be as short as it should be, and I want to know how they're going to keep Ryback down long enough for Cena and Punk to tango. Either way, just an average way to sell the WWE Title match that really doesn't need any extra push to begin with.
PURGATORY:
RYBACK VS MADDOX I'm a bit confused here, but only because my expectations were different. My assumption was that Maddox was to be a new star, or a future one, at least. Instead, it seems that he was more of a quick fix for their booking issue at The Cell. And because of that, he was dispatched. I didn't really like the ambulance there, as Ryback has destroyed jobbers before, in the same fashion, and they didn't need an ambulance (ok, maybe they did, but still…it wasn't shown). Although I've heard some iffy things about Maddox's performance in the ring, this could have been an opportunity to bring someone new in, and if they squashed him now, never to be seen again, it was pretty pointless.

OTUNGA: Dude….just. No.
THE WRONG:
DON'T DO IT, AJ: This story just gets worse and worse, doesn't it. After the first match, Dolph stuck around to help Vickie ridicule AJ, and it at least would have worked if Cena and Dolph were meeting up at the upcoming PPV, but as for now it just seems tacked on for no reason. Dolph truly doesn't need to be there, as it seems really forced. Before, there was reason, with a possible match looming o'er the horizon. Now, it's just Dolph being there to have another instigator. We've already talked about how little any of this makes sense, and now we have a segment of voicemails that looks more akin to Smackdown vs. RAW 2010 than anything belonging on a television show. To top it all off, we get that horrendous backstage segment where AJ hints towards possibly wanting to go out with Cena? Oh, we are going to have a talk, AJ….we are definitely going to have some words.

DIVAS SOS: If there was ever a sign that this division needed help, look no further than tonight's match. The storyline that they once had was nothing special, but it was something to build off of, and instead they just let it wither away like a weak fart. Then, we get this…thing (it was hardly a match) simply to book a match at the PPV. Eve said all of ten words on commentary, and Kaitlyn won over Layla yet again. Yes, Kaitlyn gets the match she 'deserved' and Eve was able to talk her shit, but in the end, nobody cared because the WWE's care is transparent; it's simply paper thin. If the rumors of some Diva injection are true, make it happen ASAP.
THE RIDICULOUS:
NOTHING


The 411


I thought this was a strong effort for the go home show, just before the PPV. There were a few things wRong, but realistically, it's nothing NEW that's wRong, ya know what I'm sayin?

SHOW RATING: 8.0
---
If you haven't already, make sure you bookmark 411 or better yet, set us as your homepage! As always, thanks for choosing 411 for all of you pop culture needs!
NEW PODCASTS:
Thoughts From The Man Cave: Long Live the King: 411's Larry Csonka joins the Man Cave to talk about all the happenings in pro wrestling. We'll start by discussing Jerry Lawler's return and the angle that followed. We'll give our thoughts on everything that went down on Monday and why WWE is doing way more harm than good with how they handled things. Then we'll preview this weekend's Survivor Series PPV, giving our thoughts on all the matches and discussing things like Ryback's push, Miz's face turn, and the continued awesomeness of Kane and Daniel Bryan. We'll also discuss TNA's latest PPV and give our thoughts about the company in general.
Thoughts From The Man Cave: UFC on FUEL TV 6 Review: 411's Samer Kadi joins the Man Cave to review a card that no one watched, including me. We'll talk about Rich Franklin's future after losing to Cung Le, Thiago Silva's sloppy performance, Dong Hyun Kim's improvements, and THE FIREBALL KID BEING BACK! This podcast is just the appetizer for our UFC 154 preview, where Samer will spend 2 hours slurping Georges St. Pierre. You can listen to the show at this link.
Thoughts From The Man Cave: UFC 154 Preview: 411's Samer Kadi joins the Man Cave to preview UFC 154: St. Pierre vs. Condit. Given the fact that Georges St. Pierre is fight for the first time in 18 months, Samer has a lot to say about this fight. We spend nearly an hour talking about the main event from all aspects before Samer finally SHOCKS THE WORLD! Maybe. Then we'll rundown the rest of the card, which has a good co-main event and a bunch of other stuff that really doesn't matter. This might be the most extensive breakdown Samer has ever done so enjoy his excellence. You can listen to the show at this link.
411's Long Road to Ruin: The Rocky Franchise (Part 1): 411's Mark Radulich and Sean Cormer launch the newest podcast for 411, 411's Long Road to Ruin. On the show, the guys will breakdown some of the biggest and best movie franchises around. Today, the guys start with the Rocky franchise. Enjoy the show, leave feedback and even make suggestions of future franchise breakdowns. You can listen the show at this link.
411's Long Road to Ruin: The Rocky Franchise (Part 2): 411's Mark Radulich and Sean Cormer launch the newest podcast for 411, 411's Long Road to Ruin. On the show, the guys will breakdown some of the biggest and best movie franchises around. Today, the guys continue with the Rocky franchise, breaking down the third and fourth films. Enjoy the show, leave feedback and even make suggestions of future franchise breakdowns. You can listen the show at this link.
Thoughts From The Man Cave: Friday Night Lights (Season One): 411's Steve Cook joins the Man Cave to look back at season one of Friday Night Lights. We'll look at all the major plots of the season including the Dillon Panthers march to the state title, the awesomeness of The Smash, the love stories of just about everyone in the school, and everything in between. If you enjoyed the show then this is a great way to look back on things. You can listen to the show at this link.
Thoughts From The Man Cave: Friday Night Lights (Season Two): 411's Steve Cook joins the Man Cave to review Friday Night Lights season 2. We'll look at all the major storylines including Coach Taylor returning to Dillon, Landry emerging as the best character on the show, Matt Saracen driving people away, and everything in between. We'll also complain about this season having no conclusion as it was cut short due to the writers strike. If you enjoyed the show, this is a great way to look back at things. You can listen to the show at this link.
The 737th edition is over…
Not sure who she is, but I like what I see…
Your heart is free. Have the courage to follow it…TO CSONKA'S TWITTER!
http://www.twitter.com/411wrestling
http://www.twitter.com/411moviestv
http://www.twitter.com/411music
http://www.twitter.com/411games
http://www.twitter.com/411mma