Wrestling's 4R's PPV Edition 11.9.12: Monday Night Raw & ROH TV Reviewed
November 9, 2012 | Posted by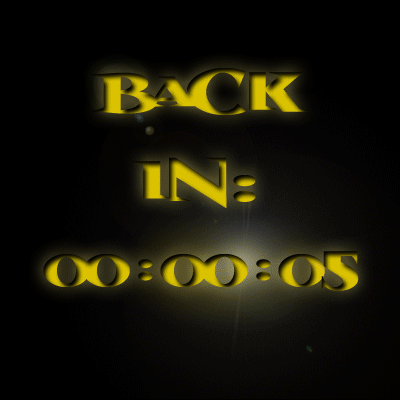 How the 4R's of wRestling Work!
Here is a quick explanation of the 4R's. The column will run TWO times a week, THREE if there is a PPV to review. We will group our feelings on the shows in various categories: The Right, the wRong and the Ridiculous. The Right is stuff that worked very well: a great promo, a great match and so on. PuRgatoRy is a section between the right and wrong. It shows equal traits from both sides that cannot be ignored and need discussed. It is not a bad place per say, as things can get remedied or go the wrong way the very next week. The wRong is what it sounds like: bad matches, bad or boring promos and so on. The Ridiculous is stuff that had no right on TV: Stupid angles and so on. And there is always a possibility of a 5th R, which is as bad as they come. This column is supposed to be analytical, and at the right time very critical of the shows, it was the whole reason it was created. This is not a "mark" column, nor a "smark" column, our goal is to analyze the show from many different fronts, reward the good and call out the bad. We will not apologize for our opinions, they are as they are, whether positive or negative.
---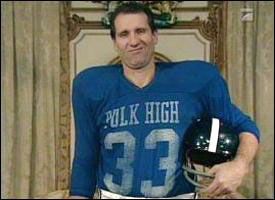 Let's rock…
By: Shawn S. Lealos
ROH Television 11.03.12: QUICK RESULTS:
* Tadarius Thomas def. Rhino
* Jay Lethal def. Davey Richards
THE RIGHT:
The Death of the House of Truth – I'm not putting this here because I like the fact that they blew up the House of Truth. I am putting this here because of how they did it. This was a nicely constructed story with an explosive finale. Last week, The Disciples of Truth quit and revealed they were The Headbangers. This week, Truth Martini talked about how everything was fine before Roddy Strong came out and officially quit the group. Then Truth brought out his paid mercenary Rhino to fight Tadarius Thomas since Roddy wouldn't. Rhino set up for the gore, Truth interfered which screwed up the move and Rhino lost as a result. So, Rhino press slammed Martini out of the ring and into the barricade (where Truth got a NASTY whelp on his upper thigh and had to be carried out), pretty much being the last man to quit. Sure, Truth still has Michael Elgin, but that won't last. This was a great story and led to a logical conclusion. Well done.

Matt Hardy – OK, this was funny. "I love the Briscoe Brothers. They are seven time tag team champions. I remember when Jeff and I were only seven time champions." "Davey Richards is great, a world traveler who has wrestled all over the country. I remember when I was a teenager and had already wrestled all over the country." "I'm a big fan of Jay Lethal and I like how he realized he has to be a dick to move up in the world. That is something I learned a long time ago, you have to walk over people to move up the ladder, which isn't hard when you are a Hardy." He then said Ring of Honor has everything to be successful, except that one established, well known superstar to put them over the top. "Now who could that be?" It was a very entertaining promo. Count me surprised.

Lethal – I'm going to talk later about how much I hated the Jay Lethal-Kevin Steen-Jim Cornette crap, but I loved how Jay Lethal opened his match with Davey Richards. Lethal started off by saying how he was told never to mention what happened after the Lethal-Steen match ever again. So, Lethal said he didn't care, and since this was live (at the iPPV), that Kevin Steen could kiss his ass. He then said Ring of Honor is who told him to be more dangerous. He said that they could kiss his ass too. Then he called Davey Richards the wrong person at the wrong time. What followed was a match between two of the best wrestlers in the world today. The match had similar spots to their Survival of the Fittest ending, but they switched things up and this was just an amazing match that Lethal won by knocking out Richards with a choke.
PURGATORY:
Nothing
THE WRONG:
Jay Lethal vs. Kevin Steen – I was not a fan of this segment for a number of reasons. First of all, it made NO sense. Kevin Steen and Jay Lethal fought for the world title in New Jersey, so Lethal's parents were at ringside. During the match, Lethal's dad threw a soda in Steen's face so Steen spit at them, hitting Lethal's mom. This caused Lethal to beat the living hell out of Steen, as well as a few referees. Finally, Steen got away, but Lethal gave chase. While backstage, Jim Cornette and Cary Silkin tried to calm down Lethal and Jay threw Cornette over a table and left. This is where is goes wrong. Cornette said that Lethal's parents were considering suing Steen for assault (the spitting) even though they attacked him first (the thrown soda). That made no sense. Then Lethal was given many punishments for the actions, even though he realistically was just defending his mother. Next, Steen claimed unsafe working conditions, so Cornette said he got everything he asked for. This entire thing was a clusterfuck mess. The only good thing that came out was that Cornette is off TV and a new official will be named next week to replace him.
THE RIDICULOUS:
Nothing

The 411


I'm not a super fan of Road Rage editions of the show, but the Jay Lethal vs. Davey Richards really saved this show. I also thought the breakup of the House of Truth was well done. Overall, it was a very enjoyable professional wrestling show.

SHOW RATING: 7.0
---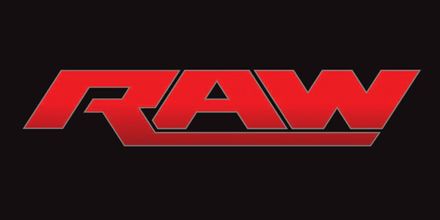 By: Tony Acero
WWE RAW 11.5.12:
QUICK RESULTS
– Rey Mysterio, Sin Cara and R-Truth Defeated Antonio Cesaro and The Prime Time Players [**1/2]
– Cody Rhodes Defeated Daniel Bryan [NR]
– Kane Defeated Damien Sandow [NR]
– Sheamus Defeated The Miz [***]
– Layla and Kaitlyn Defeated Aksana and Eve [1/2*]
– Kofi Kingston Defeated Alberto Del Rio [**]
– Team CoBro Defeated Primo and Epico [*1/2]
– Wade Barrett Defeated Brodus Clay [*]
– Heath Slater Defeated Jey Uso [1/2*]
– John Cena and Ryback Defeated CM Punk and Dolph Ziggler [**]
THE RIGHT:
SIX MAN TAG: Interesting addition to RAW, with voice-over recaps that seem auspiciously similar to Impact. I won't complain too much, as it's a different way to start and at least they're trying. Speaking of trying, we had a tag team match that pittied Mysterio and Cara, along with Truth against Cesaro and the Prime Time Players. Although I feel that Titus and Darren still seem to be hit or miss (pulling a just-below-average presentation tonight), the match itself wasn't bad. Cesaro continues to impress, and Rey and Cara are fun to watch. Truth looked reinvigorated, and probably is considering they are giving him a feud (even if Cole built this thing like it's been brewing for months when it started…last week?)

MADDOX: Let me preface this by saying this isn't exactly praise for Maddox, the character, or the wrestler. Rumors are that the kid sucks in the ring (and since I have yet to see, I will reserve judgment). This is in the right because the WWE turned what could have been a pretty messy situation, booking themselves into a corner and all, and created a new wrestler out of it. The WWE gets a lot of shit for not creating new wrestlers, even though we've seen a steady influx of new talent for some time. I can see this as nothing but a good thing. It's a fresh face, and a new person that has a built-in (albeit cliché) storyline attached to his persona.

MIZ AND SHEAMUS: If this match didn't have Show on the sidelines, the result would never be in question, but considering his presence, there was a hint of "maybe" behind the contest. Aside from that, it was fun to watch and is further proof that Sheamus is an all-around good performer. I'm not sure where they're going with his "it's ok that I lost" attitude, because it comes off as artificial and farcical. But, Sheamus is still a beast in the ring, and The Miz is at the very least serviceable. The match wasn't the greatest, but it was pretty much the best match of the night.

BARRETT BARRAGE: This is what MONTHS of squash matches and build up has resorted to. I jest….partially. We got Wade in his home country, beating the snot out of Brodus. I'm ok with it, since the upside of Barrett is much, much greater than Brodus.

MAIN EVENT TAG: Although Cena hasn't wrestled in 7 weeks, I was all but ready to accept his Superman method of a match to go down this week. Admittedly, the first half of said method was tried, true, and in full effect, as Cena was squashed during the entirety of the time he was in the match. So much, in fact, that it caused me to question if it was too much for even Cena. Anyways, the matched ended not with Cena making the ultimate comeback, but instead tagging the beast that is Ryback and Ryback proving yet again that it should have been him at HITC. Dolph did his part, but it's obvious that he was just an afterthought, feeling pretty shoehorned into the storyline of this match. Even so, it was a nice way to end the show, similar to the way it started, with some tag team action.
PURGATORY:
RHODES DEFEATS BRYAN: Man, I don't know who decided to have this match be all of 1 minute, but after that crowd reaction, it would have been quite pleasant to make a bit of a change. I understand that Rhodes/Sandow and Kane/Bryan are in a bit of a feud, but I was just as excited as the crowd was at the aspect of a longer match between Bryan and Rhodes, but alas….we got what we got. Not bad, considering the build, but definitely not desired.

DIVAS: Oh, Divas…there seriously needs to be an injection of new talent or a continuation of the storyline, because it's obvious that matches may not be moving the current storyline along correctly. At the very least, Aksana has finally showed up in an issue that has mentioned her for the past three weeks without her presence.

KOFI DEFEATS DEL RIO: Nice of Kofi to defeat Del Rio. Not so nice to see Del Rio spinning his wheels.

LONG HAIR, DON'T CARE: First off, major props to Drew and best wishes to his momma. Now then, to the 3MB. It appears that for the time being, the WWE is firmly behind them and at the very least, this means they'll get the TV time that I feel Drew has been deserving and Jinder could benefit from. Heath….I still don't see it. He's annoying, and not in the good way. The only reason I'm giving this a chance is because Andy Critchell believes in it. And Andy Critchell does no wRong.
THE WRONG:
AJ/CENA. VICKIE: I was really going to just keep this in the puRgatory section, considering the same sentiment of last week in the fact that it gets AJ in the ring and keeps her as a focus on the show; something I can never truly complain about. In all seriousness, this storyline seemed to – at the very least – get Dolph in a program with John Cena, and I truly thought they were going that route for Survivor Series. With the change of the card, this entire storyline now officially has no point and comes off extremely forced.

CARD SUBJECT TO CHANGE: Last week, we had a traditional Survivor Series match that tied in numerous storylines and had Punk on one end with Ryback on the other. We also had hints towards a program between Dolph and Cena, which could have possibly created a springboard of sorts for Dolph to leap off of. Dolph most likely would not have won, but seeing the match happen, tying in the storyline with Vickie and AJ, and considering the time it would have (hopefully) been given, I think it would have turned out for the better (not the best). Then tonight happened…Apparently someone was a little bit frightened at the bad response – which, I have yet to hear from anyone, so who the hell has Vince been listening to – and the card changed. Now, we have Punk v Ryback v Cena which, although isn't all that bad of a match, it is definitely not better than the previous week's card, in my opinion. This also effectively made Dolph go from an independent person, being in a huge match on a PPV to part of a team that most likely will not be winning. This isn't the worst decision the WWE made, but I really did enjoy the possible aspect of last week much more than this week's changes.
THE RIDICULOUS:
NOTHING

The 411


The changes to Survivor Series really bothered me, and a bulk of the wrestling tonight was either too short to mean anything or just relatively average. For these reasons, I can't put this any higher than a 6.5, really. Also, AJ was only on the screen for half a minute. 🙁

SHOW RATING: 6.5
---
If you haven't already, make sure you bookmark 411 or better yet, set us as your homepage! As always, thanks for choosing 411 for all of you pop culture needs!
NEW PODCASTS:
411's Long Road to Ruin: The Rocky Franchise (Part 1): 411's Mark Radulich and Sean Cormer launch the newest podcast for 411, 411's Long Road to Ruin. On the show, the guys will breakdown some of the biggest and best movie franchises around. Today, the guys start with the Rocky franchise. Enjoy the show, leave feedback and even make suggestions of future franchise breakdowns. You can listen the show at this link.
411's Long Road to Ruin: The Rocky Franchise (Part 2): 411's Mark Radulich and Sean Cormer launch the newest podcast for 411, 411's Long Road to Ruin. On the show, the guys will breakdown some of the biggest and best movie franchises around. Today, the guys continue with the Rocky franchise, breaking down the third and fourth films. Enjoy the show, leave feedback and even make suggestions of future franchise breakdowns. You can listen the show at this link.
Thoughts From The Man Cave: Friday Night Lights (Season One): 411's Steve Cook joins the Man Cave to look back at season one of Friday Night Lights. We'll look at all the major plots of the season including the Dillon Panthers march to the state title, the awesomeness of The Smash, the love stories of just about everyone in the school, and everything in between. If you enjoyed the show then this is a great way to look back on things. You can listen to the show at this link.
Thoughts From The Man Cave: Talking Taylor Swift & More: Jody Bergman joins Jeremy Lambert in the Man Cave to talk all things Taylor Swift. We'll take a look at her new album Red, talk about how she's grown as an artist but maintained her fan base, and touch on her personal life as well. Plus we'll veer off on 100 other pop culture topics including talk about awesome people like Anna Kendrick and Emilia Clarke and terrible people like One Direction and Kristen Stewart. This might be my favorite podcast ever given my guest and subject matter. You can check out the show at this link
Thoughts From The Man Cave: Friday Night Lights (Season Two): 411's Steve Cook joins the Man Cave to review Friday Night Lights season 2. We'll look at all the major storylines including Coach Taylor returning to Dillon, Landry emerging as the best character on the show, Matt Saracen driving people away, and everything in between. We'll also complain about this season having no conclusion as it was cut short due to the writers strike. If you enjoyed the show, this is a great way to look back at things. You can listen to the show at this link.
TNA Conference Call With Christopher Daniels: On Wednesday, TNA held their Turning Point Conference Call with Christopher Daniels.. During the call, Daniels discusses tag team wrestling, his career renaissance, becoming a world champion, the Claire Lynch angle and much more. You can listen to the call at this link.
The 735th edition is over…
AMERICA…FUCK YEAH!
Your heart is free. Have the courage to follow it…TO CSONKA'S TWITTER!
http://www.twitter.com/411wrestling
http://www.twitter.com/411moviestv
http://www.twitter.com/411music
http://www.twitter.com/411games
http://www.twitter.com/411mma