411's Ultimate Fighter 27: Undefeated Report 5.30.18
May 30, 2018 | Posted by
The Ultimate Fighter 27: Episode SEVEN
INTRODUCTION: Season 27 of the Ultimate Fighter is here. This season will feature undefeated featherweights and lightweights, with current UFC Heavyweight Champion Stipe Miocic against current UFC Light Heavyweight Champion Daniel Cormier serving as the coaches ahead of their upcoming fight. There will be a lightweight and a featherweight winner. Last week, Ricky Steele (5-0) defeated Suman Mokhtarian (8-0) via unanimous decision. This week, Lightweights Richie Smullen (3-0-1) and Allan Zuniga (13-0) clash…
– The house contemplates Ricky Steele's future and he arrives back at the house. He doesn't have any breaks, but he's on crutches and in a boot. His foot is severely swollen due to a contusion. He's also suffering from concussion symptoms.
– Team Miocic prepares Allan Zuniga for his fight. Miocic praises Zuniga for how quickly he picks up things. Zuniga is fine keeping the fight on the feet, as he doesn't mind getting hit. Back at the house, Team Cormier praises Smullen's skill and toughness. Smullen gives some background; he's from a small town and loves it there as they always come to watch him fight. He has a girlfriend and baby daughter. If he wins he plans to treat her like a queen.
– Bryce Mitchell brings Ricky Steele his breakfast in bed because he's so banged up. The concussion symptoms are bothering him and the bright lights do him no favor. Steele plans to ignore medical advice as much as possible, and wants to fight.
– Zuniga talks about life in Costa Rica. He owns several snakes and turtles, and lives a humble life style. He loves reptiles and spending time with his animals. He's 25 and started training at age 15. His goal has always been to make it to the UFC.
– Cormier meets with Steele and is forcing him to go and see a doctor. This has Steele worried. Cormier then starts working with Smullen, and Smullen say she's never done cardio like this before. We see some fight footage of Smullen, and he's good with leg locks and heel hooks. He likes to take guys down, but doesn't ride them out, he like to "fuck people up."
– Steele has an MRI done and is getting the results. The MRI came back good and is given a cognitive test. He had some recall issues, and lingering head aches. The doctor says he doesn't feel good clearing him to fight. He shares the news with his team. The doctors are now 2-0 vs. Team Cormier.
– WEIGH-INS: Smullen (154.5), Zuniga (155).
– We get the usual pre-fight warm-ups, but THERE IS DRAMA! Smullen starts having issues with his calf, and has the trainer work on it. He's limping around as he keeps cramping up. Cormier says cramps like this are bad and bring immense pain. Smullen says this has never happened before. The doctor checks him over and says Smullen was fine earlier, but if this continues, he can't clear him to fight. Smullen basically cut no weight, so the cut didn't cause this. Some of the scrubs not fighting claim it's nerves and that he doesn't want to fight. Team Cormier tries to hydrate him and wraps him in a heated blanket to try and help the craps. Dana is informed of this and tells Zuniga if Smullen can't go, he wins via forfeit.
– After being given 30-extra minutes to prepare, Smullen can't fight, there will be no Willis Reed moment today. Apparently Smullen didn't want to be a fucking fighter.
– Zuniga is actually pissed he can't fight, because he wanted to win a bonus. Little Costa Rican brother is really upset.
– Smullen gets an IV and says he feels like he let people down.
LIGHTWEIGHT BOUT: Richie Smullen (3-0-1) and Allan Zuniga (13-0) OFFICIAL RESULT: Allan Zuniga via medical DQ
– Next week: Dulani Perry (4-0) vs. Tyler Diamond (9-0).
– Where we stand…
TEAM MIOCIC
* LW: Mike Trizano (6-0, 1-0 TUF)
* LW: Allan Zuniga (13-0, 1-0 TUF)
* FW: Dulani Perry (4-0)
* FW: Suman Mokhtarian (8-0, 0-1 TUF)
* FW: Jay Cucciniello (8-0, 0-1 TUF)
* LW: Jose Martinez Jr. (4-0, 0-1 TUF)
* FW: Kyler Phillips (5-0, 0-1 TUF)
* LW: John Gunther (6-0, 0-1 TUF)
TEAM CORMIER
* LW: Joe Giannetti (6-0, 1-0 TUF)
* FW: Brad Katona (6-0, 1-0 TUF)
* FW: Bryce Mitchell (9-0, 1-0 TUF)
* FW: Tyler Diamond (9-0)
* LW: Richie Smullen (3-0-1, 0-1 TUF)
* LW: Thailand Clark (7-0, 0-1 TUF)
* FW: Ricky Steele (5-0, 1-0 TUF) – medical DQ
* LW: Luis Pena (4-0, 1-0 TUF) – medical DQ
– End Scene.
– Thanks for reading.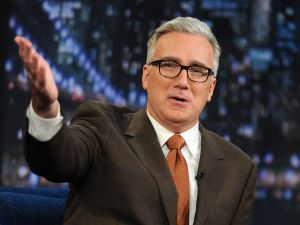 "Byyyyyyyyyyyyyyyyyyyyyye Felicia!"