411's Ultimate Fighter 28 Heavy Hitters Report 10.03.18
October 3, 2018 | Posted by
The Ultimate Fighter 28: Heavy Hitters Episode SIX
INTRODUCTION: Season 28 of the Ultimate Fighter is here. This season will feature women's featherweights and men's heavyweights divisions, and the coaches are current UFC Middleweight Champion Robert Whittaker battling against title contender and former middleweight The Ultimate Fighter 17 winner Kelvin Gastelum. LAST WEEK, Michael Batista defeated Josh Parisian via RD2 stoppage to give Team Whittaker its second win. This week, Bea Malecki (2-0 MMA, 0-0 TUF) vs. Leah Letson (4-1 MMA, 0-0 TUF).
– Team Whittaker's Leah Letson hasn't been happy with her team and level of training she's been receiving, teasing a move to Team Gastelum. Letson lost her first fight via split decision, and then returned a better fighter and finished four straight opponents. She was actually signed to the UFC but her fight fell through and was given the opportunity to do TUF. She hadn't fought in 18-months and felt the show would help he get back into her fight rhythm. If she wins her first fight, she's still thinking about switching teams. Letson is still frustrated with the level of training and also feels alienated by her teammates.
– Uriah Hall arrives to help train Team Gastelum. Hall and Gastelum became friends after they fought on TUF. Hall comes off as a chill guy and looked like he really enjoyed working with the team. Malecki talks about her standup being her strength, and got into Thai boxing at age 20. She only had 2 MA fights, but over 20 Thai boxing fights. She knows that her ground game is only ok and is drilling takedown defense to counter Letson.
– Letson thinks that her reach advantage will be the key to her fight. Whittaker feels the communication with Letson is improving now that she's the focus and Letson seems happier. Back at the house, Malecki says people think of her as a pretty girl but she cam go. We get some home video of Malecki from Stockholm. She doesn't have a boyfriend or husband right now, and lives wither parents; it works for her. She's into healthy food and grows a ton of her own food with her mother.
– Letson likes in a rough part of Milwaukee, and wants to win to move to a better place. She has a concealed carry permit since there was a shooting by her house. We get some home video from her. She lives in a duplex owned by her coaches; it's a fighter's house. The neighborhood is bad and they had to chain their grill to a tree. She rides her motorcycle to relieve stress and also likes going to the firing range. She's also in the National Guard, a staff sergeant. She was deployed to the UAE for a while, which she says was intense.
– WEIGH-INS: Bea Malecki (145) vs. Leah Letson (146)
– We get the usual pre-fight warm-ups.
Bea Malecki (2-0 MMA, 0-0 TUF) vs. Leah Letson (4-1 MMA, 0-0 TUF): ROUND ONE: Letson has more MMA experience, but Malecki has had a lot of Thai boxing experience. Despite Letson discussing her reach, it's Malecki who has a 3-inch reach advantage. They look to trade, Letson immodesty takes Malecki to the cage and lays in body strikes. They separate, Malecki starts to score with some good looking strikes, mixing in knees and body kicks. Malecki is connecting with ease and busting up Letson, and Letson is becoming a bloody mess. Letson keeps absorbing strikes, walks through them, and takes Malecki down. They work to the feet and cage, and continue to trade until the round ends. Malecki dominated early and busted up Letson, but Letson took the second half of the round and also did damage; close round, SCORECARD: Malecki 10-9
ROUND TWO: They come out trading right away, Malecki is really accurate but seemingly has no real power as Letson keeps walking through everything. Letson fights off a standing choke, and gets the takedown. Letson smothers Malecki, laying in strikes and elbows as Malecki can't get off of her back. Letson continued to rain down strikes from half guard, Malecki has no answer as Letson works her to the cage and dominates until it ends. SCORECARD: Letson 10-9, 19-19 overall OFFICIAL DECISION: Leah Letson via unanimous decision
– I was almost positive that was going to a third round.
– Letson looks like sloth from the Goonies post fight, she took a lot of damage.
– We're even at 3-3 after six fights.
– Next Week: Juan Francisco Espino Diepa (8-1, 0-0 TUF) vs. Ben Sosoli (6-2 MMA, 0-0 TUF); Maurice Greene drinks way too much and talks shit to Juan Francisco Espino Diepa.
TEAM WHITTAKER
* HW: Michel Batista (4-0 MMA, 1-0 TUF)
* HW: Juan Francisco Espino Diepa (8-1, 0-0 TUF)
* HW: Anderson Da Silva (3-0-1 MMA, 0-1 TUF)
* HW: Przemyslaw Mysiala (22-9-1 MMA, 0-1 TUF)
* FW: Julija Stoliarenko (4-2-1 MMA, 1-0 TUF)
* FW: Leah Letson (4-1 MMA, 0-0 TUF, 1-0 TUF)
* FW: Katharina Lehner (7-1 MMA, 0-1 TUF)
* FW: Larissa Pacheco (11-2 MMA, 0-0 TUF)
TEAM GASTELUM
* HW: Maurice Greene (5-2 MMA, 1-0 TUF)
* HW: Justin Frazier (10-2 MMA, 1-0 TUF)
* HW: Ben Sosoli (6-2 MMA, 0-0 TUF)
* HW: Josh Parisian (7-2 MMA, 0-1 TUF)
* FW: Pannie Kianzad (9-3 MMA, 1-0 TUF)
* FW: Marciea Allen (7-2 MMA, 0-1 TUF)
* FW: Bea Malecki (2-0 MMA, 0-1 TUF)
* FW: Macy Chiasson (2-0 MMA, 0-0 TUF)
– End Scene.
– Thanks for reading.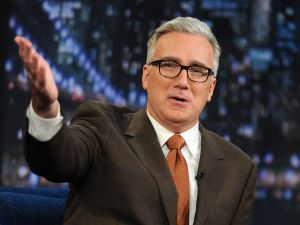 "Byyyyyyyyyyyyyyyyyyyyyye Felicia!"