411's Ultimate Fighter: Redemption Report 5.10.17
May 10, 2017 | Posted by
The Ultimate Fighter 25: Episode FOUR
INTRODUCTION: Current UFC Bantamweight Champion Cody Garbrandt will be coaching opposite former champion T.J. Dillashaw. Both of them are former training partners. The twenty-fifth season (American version) of the series, the producers have opted to bring back previous participants from the previous seasons; the cast will consist of welterweights that have all competed on The Ultimate Fighter on previous seasons; this includes former participants and winners of the show, as well as one current UFC fighter. The winner gets $250,000 (no mention of a contract). Judging by the opening video package, some of these good brothers have had rough times post TUF. LAST WEEK, Jesse Taylor (30-15 MMA) vs. Mehdi Baghdad (11-5 MMA) via decision to advance. THIS WEEK, The blue team finds a peculiar way to celebrate TJ's birthday. Cody brings several UFC stars to the fighter house. Then, one of the favorites in the competition goes up against an underdog in the fourth preliminary fight. Then, Johnny Nunes (6-1 MMA) faces James Krause (23-7 MMA).
– James Krause explains that even though he has a contract that he felt he had to do the show, and that he was robbed in his first stint on TUF; during his first stint, when he lost he suffered a head butt and then an illegal knee before he lost. Dana explains that post TUF, Krause fought his way back into the UFC and has been there ever since; Krause is 4-3 in the UFC, coming off of back to back wins over Shane Campbell & Daron Cruickshank.
– Team Dillashaw makes TJ a homemade bear themed birthday card, and shaved off some body hair (not pubes) to make the bear on the card furry. We head to the gym and they give him the card, which Dillashaw thought was gross, but thoughtful. He viewed it as a compliment. Krause says Nunes is a completely different opponent than Urbina was, but says you have to be prepared to fight anyone in the TUF house. Dillashaw again is very hands on prepping his fighter. Krause feels he can finish Nunes, and doesn't come off as concerned about the fight at all.
– Back at the house, Team Garbrandt watches some fights, and brings Clay Guida, Urijah Faber & Miesha Tate along. Julian Lane bar tends, trying to get Garbrandt to drink a lot. Garbrandt is an annoying drunk. We see clips of Nunes on TUF 22, he lost to get in the house, but was brought back. He then lost the next fight via decision, and was upset he wasn't picked up and views this as his last chance.
– Hayder Hassan and Dhiego Lima, who are teammates outside of the house, are on opposite teams here; they hang out in the house and discuss not wanting to fight right away.
– We see Nunes prepping for his fight, he doesn't think Krause likes high paced fights, and wants to make it a dirty fight and feels he can finish Krause. Tate is here to work with Nunes, they have trained together in the past at Xtreme Couture. Garbrandt wants Hassan to fight Lima first; he doesn't really want to but the coaches think he can take the fight.
– Krause discusses his family issues, he is raised his sisters as his step-dad passed away and his mother couldn't take care of them. The one is 21 and on her own, but he's raising the 11-year old along with his own daughter. He owns two MMA gyms, and has trained past TUF competitors, which he feels has helped him prepare for this second chance.
– Jesse Taylor does some poetry in the hot tub, discussing junk food and desserts he wants to eat. They then did some bad "poetry." Krause loves to get a pedicure pre-fight, because it helps get his feet under him. He wears a suit to his fights, because he likes to dress up and to dress for success. Nunes thinks Krause is only here to get TV time and stole a spot from someone that needed it. Nunes wants to prove that Krause doesn't belong and wants to take his job.
– WEIGH-INS: Nunes (170), Krause (170).
– Dana White says this is Nunes' last chance, and feels Krause is the favorite to take it all.
– Both fighters do their final prep at the house, and then head to the gym for warm ups and the fight.
Johnny Nunes (6-1 MMA) vs. James Krause (23-7 MMA): ROUND ONE: Krause has the experience and reach (5.5-inches) advantage. Nunes comes out quickly, throwing a bit wildly and backing Krause off. He gets the takedown, but Krause gets to his feet without taking any major damage. They work along the cage, trading knees and then separate. Nunes catches Krause, who quickly recovers. They trade center cage, both landing solid stuff. They work along the cage again, but not a lot of clean shots landing. Krause catches Nunes with a knee, and looks to take the back. Nunes fights him off well, keeping hand control but Krause flattens him out, lays in strikes and sinks in the choke and Nunes is done.
OFFICIAL RESULT: James Krause via RD1 submission
– Team Dillashaw is up 4-0.
– One thing that is clear is that Dillashaw is way more hands on, and prepares his fighters better than Garbrandt.
– Krause wasn't very pleased with his performance, but was glad to win, He feels he knows what he needs to work on going forward Nunes says he got too trigger happy and ate a liver shot, which made him feel sick and like he wanted to give up. He feels 9 times out of 10 he wins that fight.
– NEXT WEEK: Dhiego Lima – (12-5 MMA) faces Hayder Hassan (6-3 MMA). The teammates will face off.
Team Garbrandt
* Hayder Hassan – (6-3 MMA, )
* Julian Lane – (11-6 MMA, )
* Justin Edwards – (9-5 MMA, )
* Johnny Nunes – (6-1 MMA, 0-1 TUF)
* Mehdi Baghdad – (11-5 MMA, 0-1 TUF)
* Eddie Gordon – (8-4 MMA, 0-1 TUF)
* Seth Baczynski – (20-14 MMA, 0-1 TUF)
* Hector Urbina – (17-10 MMA, dismissed due to missing weight)
Team Dillashaw
* Ramsey Nijem – (9-6 MMA, )
* Dhiego Lima – (12-5 MMA, )
* Joe Stevenson– (33-16 MMA, )
* James Krause – (23-7 MMA, 1-0 TUF)
* Jesse Taylor – (30-15 MMA, 1-0 TUF)
* Tom Gallicchio – (19-9 MMA, 1-0 TUF)
* Gilbert Smith – (12-6 MMA, 1-0 TUF)
– End scene.
– Thanks for reading.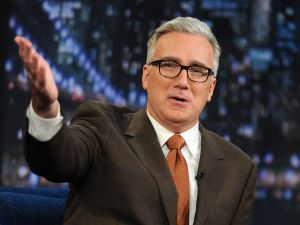 "Byyyyyyyyyyyyyyyyyyyyyye Felicia!"