Csonka's Impact Wrestling Review 10.12.17
October 12, 2017 | Posted by
Csonka's Impact Wrestling Review 10.12.17
Csonka's Impact Wrestling Review 10.12.17
OFFICIAL RESULTS
– Rosemary defeated Hannah Harper @ 0:45 via pin [NR]
– Allie, James Storm, and Desmond Xavier defeated Sienna, Caleb Konley, & Texano @ 6:45 via pin [**]
– #1 Contender's Match: Johnny Impact defeated Garza Jr. @ 13:58 via pin [***¼]
---
– Follow all of my reviews at this link.
– Csonka: Potential 2017 GFW Hall of Fame Candidates.
– Csonka Ranks The Impact Knockouts Roster.
– Csonka Looks at Jim Cornette's Impact Departure & More Roster Changes.
– We get highlights from last week's show.
– We get clips of Eddie Edwards, Garza Jr, & Eli Drake working in NOAH recently.
LAX Explains the 5150 Match: Konnan, Diamante, Ortiz, and Santana hit the ring. He wants the tag title rematch at Bound for Glory. Champions oVe arrives, and agree to the rematch and tell Konnan to name the match. Konnan calls for a 52150 street fight. oVe says they aren't afraid of anything and agree. Konnan runs then down, promising to send them back to Ohio to sell drugs in the trailer park. 5150 means all of LAX. Diamante attacks and they all brawl. Konnan and Diamante setup a table on the floor as Santana and Ortiz take out the champs. They then fling Jake out of the ring and through the table. This was good in that they officially set up the tag match for BFG. The promo was ok, and the brawl was fun.
– Back to Japan to see the stars of Impact competing in NOAH. Edwards successfully retained the GHC Title against Marufuji and Drake successfully defended the GFW title against Cody Hall.
– We get highlights of the Lashley possibly leaving Impact for MMA angle. Two weeks ago, Moose foolishly went to ATT and got his ass kicked.
– We get a video package, setting up tonight's Johnny Impact vs. Garza Jr. #1 contender's match.
Rosemary vs. Hannah Harper: Rosemary attacks, works her over, hits red wedding and wins. Rosemary defeated Hannah Harper @ 0:45 via pin [NR] Get in, hit your shit, and get out.
– Rosemary gets excited about finding a worthy opponent, and calls out Taya. Taya arrives, and she MISTS Rosemary! Taya follows with the road to Valhalla and stands tall, getting one up on Rosemary.
– Moose is returning to ATT to confront Lashley, and has a friend on the phone that will meet him there.
Taryn Terrell Talks: She demands the fans cheer for her. Now that she has a title shot at BFG, she can focus on Gail Kim and runs her down. She doesn't know why "Bobby" is married to her and after BFG, Gail and Bobby will appear on divorce court. Kim arrives, but says she's only here to talk. Kim says she knows her well and the mind games don't work. Kim believes in karma, and karma will slap her in the face. Nope, Kim slaps her and attacks. Terrell bails and Kim stands tall. In theory this adds to thee build for the BFG Knockout's title match, it was ok, but felt a bit too been there done that with these two.
– We get an Alberto El Patron video package, hyping BFG. STAY AWAY.
– Promo time with Sienna, Caleb Konley, & Texano, they face Allie, James Storm, and Desmond Xavier. Sienna, Caleb Konley, & Texano hype the tag match.
– We get a Grado video package; he's still on the road making appearances while Joe Park arrives in a convertible filled with chicks. Park says they are interns, and one of them calls Grado "the meal ticket."
– We get a BFG video package.
Sienna, Caleb Konley, & Texano vs. Allie, James Storm, and Desmond Xavier: It's nice to see Desmond Xavier is still alive. Lee is at ringside; Konley is working the match for him. Sienna attacks Allie to begin. Allie quickly fires up and Sienna tags out to Texano. Storm also tags in, but Texano tags out to Konley. They trade strikes, Storm starts to run wild and gets distracted by Texano. That allows Texano to tag in and attack. He grounds Storm. Storm looks to fire up, but runs into a leg lariat. Sienna tags herself in, she lays the boots to Storm and then chokes him out. Texano tags back in, hits clotheslines but Storm hits the desperation neck breaker. Xavier gets the hot tag, runs wild on Konley and follows with a standing corkscrew moonsault for 2. It breaks down, Allie hits the code breaker on Texano and Storm follows with the back stabber. Xavier cuts off Konley, hits a 619 and then Lee shoves Xavier off the top. Storm superkicks Konley and wins. Allie, James Storm, and Desmond Xavier defeated Sienna, Caleb Konley, & Texano @ 6:45 via pin [**] So Desmond Xavier has been gone for like two-months and comes back and looks like just another guy, not the Super X-Cup winner. The tournament, and follow up have been complete disappointments. You bring in a new guy, give him big wins and then do fuck all with him. This match was ok, adding a little to the Allie/Sienna & Storm/Texano issues. I am sure this will lead to Xavier being thrown into an X-Division cluster match at BFG.
– Back to Japan, Eli Drake talks and we see very brief clips of his match with Cody Hall. Drake plans to be champion after BFG. Eddie Edwards talks about being GHC Champion, and successfully defeating Marufuji (more clips than the Drake match) to retain. Garza Jr. also talks bout getting to perform in Japan.
– We see clips of the Global Forged project.
-LAX is at the clubhouse, playing dominoes. Konnan says oVe found out what LAX was all about. Konnan says that Homicide will be back in time for BFG.
– Moose returns to ATT to get revenge. His secret friend is former MMA fighter Stephan Bonnar (who has been doing some pro wrestling). They carry pipes into the building… to be continued?
#1 Contender's Match: Johnny Impact vs. Garza Jr.: They open up with a fast paced opening stretch, really fun stuff and they work into a stand off. Impact sent to the floor and Garza hits the suicide dive. Garza then slams him to the steps. Impact battles back and hits a wacky pakour kick off the steps and we take a break. Post break (over 4-minutes), and Garza counters a monkey flip and stops Impact so he can rip off his pants. He then superkicks Impact, after distracting him with the pants. Garza maintains control, hitting a lag drop and kick, covering for 2. Garza follows with strikes, covering again for 2. He works a loose guillotine, Impact escapes and counters into a Spanish fly for a near fall. They trade strikes, Drake "watches on from Japan" as we get a double down. They work a series of counters, with Impact hitting a leg drop for 2. Impact hits the rolling neck breaker for 2. To the corner and Impact up top and Garza avoids starship pain and Impact then cuts him off and hits a German. Starship pain misses, and Garza with the back breaker for 2. The standing moonsault gets 2. Garza up top now, but Impact cuts him off. Rights follow, Impact up top with Garza, Impact shoved off and Garza hits the missile dropkick for 2. Garza locks in the pendulum into a pin for 2. Impact counters and rolls him up for the win. Johnny Impact defeated Garza Jr. @ 13:58 via pin [***¼] This was an overall good and fun main event, easily the best thing on the show.
– They hug and Cornette arrives and makes Impact vs. Drake official for BFG. Adonis arrives and attacks Impact with a board, breaking it over Impact's head.
– Back at ATT, Bonnar and Moose are in the building and looking for revenge. Bobby and Mo left, and Moose destroys the trophy case and steals ATT's title belts. Bonnar joins in and breaks shit. They then wreck their merch. Moose signs a note as the receptionist looks confused.
– End scene.
– Thanks for reading.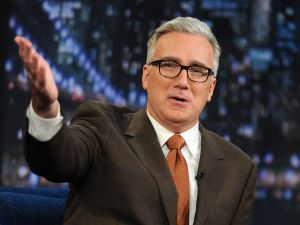 "Byyyyyyyyyyyyyyyyyyyyyye Felicia!"
5
The final score: review Not So Good
The 411
We're 24 nights away from Bound For Glory, and the good news is that the world, knockouts and tag title matches are set. Unfortunately, this felt like a completely nothing show, it was poorly laid out and formatted, 100-minutes in we got two matches and 7:30 of wrestling. There were so many video packages, they weren't bad, but the show lacked anything resembling a cohesive flow. This was a show that if you missed it, you basically missed nothing.
legend