Csonka's Impact Xplosion Review 3.03.18
March 7, 2018 | Posted by
Csonka's Impact Xplosion Review 3.03.18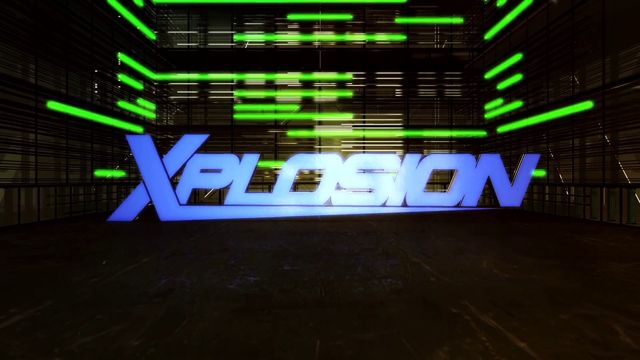 Csonka's Impact Xplosion Review 3.03.18
OFFICIAL RESULTS
– Kiera Hogan defeated Laurel Van Ness @ 5:00 via pin [**]
– From TNA Destination X 2010: AJ Styles vs. Abyss went to a no contest @ 15:00 [*]
– From Impact (3.01.18): Eddie Edwards vs. Sami Callihan @ 15:00 via pin [***½]
---
– Follow all of my reviews at this link.
Kiera Hogan vs. Laurel Van Ness: LVN does her wacky routine and Hogan attacks right away, laying in strikes and arm drags. She follows with corner charges, and covers for 2. LVN cuts her off, and slams Hogan to the buckles a few times, and then tosses her to the floor. LVN follows with the Hennig neck snap, but Hogan scores with a sunset flip for 2. LVN takes Hogan to the corner and stomps her into the buckles. She then grounds the action, off the ropes and they both go for a cross body and end up in a double down. Hogan fires up, hits a suplex and snap mare. The superkick follows for 2. Hogan misses the leg drop, but counters the unprettier and hits the fisherman's neck breaker for the win. Kiera Hogan defeated Laurel Van Ness @ 5:00 via pin [**] This was an ok match, with Hogan picking up the win in one of LVN's final Impact matches.
– We now go Around the Ring with Josh Mathews interviewing Eli Drake. We're walking around outside the building again, and Drake says he loves sports, but doesn't really watch them. He's very competitive. He does like attending sporting events, and wants to go to a Rams game next year. He's not a big movies guy, but did see the latest Star Wars twice. He loves living in LA, but sees himself buying a farm one day. He's not a fan of winter, so he'd have to have a winter home if he bought a farm. The LA lifestyle fits him right now, and loves traveling for wrestling. He couldn't be a desk job guy. It can be stressful traveling, especially in terms of comfort. They joke about not trusting Moose to close the segment.
From TNA Destination X 2010 – Champion AJ Styles vs. Abyss: Abyss attacks during the announcements, and beats AJ down. Abyss has more red and yellow in his outfit, and slams AJ down. Chops by AJ, but Abyss says piss off and shoulder blocks AJ to the ramp. Abyss follows, rights follow and Abyss walks towards Flair. Abyss continues his attack on AJ as Flair yells at Abyss and the crowd. GOOZLE by Abyss, but AJ escapes and gets an Enziguri. AJ chokes out Abyss in the ropes, AJ struts, and then charges and Abyss tosses him overhead. AJ gets abasement dropkick to the knee of Abyss, Abyss to the apron and another dropkick to the knee and Abyss falls to the floor. AJ then hits a picture perfect flip dive onto Abyss. Flair WOOO's from his wheel chair as AJ gets a chair. He wedges it into the corner, the ref tries to remove it and AJ then chokes out Abyss. Chops by AJ, AJ tries to slam Abyss, fails and Abyss tries to press slam AJ, drops him de to the knee, and AJ gets the Enziguri to drop Abyss to the mat. More chops by AJ in the corner, rights by Abyss, but AJ dropkicks the knee again. AJ wraps the nee in the ropes and cranks away at it, looking to tear apart the knee of Abyss. Abyss back with rights, but chops by AJ stop that. Rights by AJ, he goes to the apron, and springboards in, caught, but AJ escapes the chokeslam. Off the ropes, clothesline by Abyss. Backdrop by Abyss, corner splash follows. Side slam by Abyss, and a cover for 2. Shock treatment try, countered and PELE by AJ. AJ looks for the corner splash, to the apron, springboard Superman forearm connects for 2. Abyss get the legs, catapult and AJ collides with the chair in the corner! Shock treatment by Abyss! 1…2…NO! Abyss to his feet, grabs AJ, sets him on the top rope and Abyss follows. Superplex try, AJ fights, bites Abyss and knocks him to the mat. AJ up top now, SPIRAL TAP CONNECTS! 1…2…NO! AJ is amazed, Flair yells at him to get on him, AJ argues with the ref, Abyss charges and BLACK HOLE SLAM! 1…2..NO! Flair to the apron, and PEPPER SPRAY TO THE REF FOR FUCKS SAKE. LOW BLOW by AJ, Flair tosses him the belt, and he nails Abyss with the title. AJ celebrates as the crowd chants for Hogan, and here he is. He brings out Earl Hebner to be the new ref. Hogan kicks Chelsea to the back and starts to wheel Flair to the back. They sing "Hey hey goodbye" for Flair. AJ gets the springboard 450 for 2! Abyss ABYSS'S UP! Chop by AJ, rights follow, YOU! Rights by Abyss, off the ropes, big boot and CHOKESLAM and AJ goes THROUGH the mat! Hebner rings the bell. No contest. Hogan is out and hands Abyss the TNA Title, but Hebner takes it away. Flair wheels out to the ring, and Abyss GOOZLES him! He drags him in the ring, and Abyss falls into the hole in the ring. Nice. Hogan pepper sprays Flair. Desmond Wolfe hits the ring, Hogan and Abyss beat him down. Pepper spray (it didn't spray) to Wolfe. He falls into the hole. Flair falls into the hole. THE WHOLE FUCKING MATCH FELL INTO A HOLE! AJ Styles vs. Abyss went to a no contest @ 15:00 [*] This entire thing should be thrown in a fucking hole and never spoken of again. Who the hell thought that this was a smart choice for the weekly throw back?
Eddie Edwards vs. Sami Callihan: Jake & Dave Crist are out with Sami. They brawl at the bell and both hit suicide dives. They now brawl on the floor, with Edwards laying in chops. Sami rolled back in, the Crists get involved and the ref sends them to the back. That allows Sami to attack. Post break, and Sami is in control, grounding the action. Edwards quickly fights back, hitting back elbows and an overhead belly to belly. They work to the apron, and Sami fights off a tiger bomb. They trade strikes; Sami rakes the eyes and hits an apron piledriver. Sami rolls back in and looks for the countout. Edwards beats the count, but walks into a sitout powerbomb for 2. Sami now lays in chops, and then whips Edwards to the buckles. Sami now works a modified octopus, but Edwards fights out and hits a jawbreaker. Edwards now avoids the charge and cuts off Sami as he climbs up top. Edwards follows and hits the superplex. They trade kicks and Edwards hits the backpack stunner for a good near fall. Sami now trips up Edwards, and hits the running face wash. The draping neck breaker follows for 2. They trade strikes, and both men are down. They now trade kicks, superkick by Edwards, but Sami hits a stiff lariat. Edwards counters the driller into a cradle for the win. Eddie Edwards vs. Sami Callihan @ 15:00 via pin [***½] This was a very good, hard-hitting, back and forth match. Easily the best thing on the show and added to the build for next week's tag match.
– Post match, Sami hits a shoulder breaker and gets his bat. oVe attacks Lashley backstage. Sami grabs a chair and wraps it sets it on Edwards, hits the chair but it ricochets off onto Edwards' face. Fucks sake that was a bad idea.
– End Scene.
– Thanks for reading.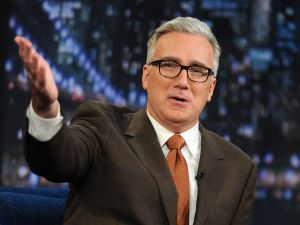 "Byyyyyyyyyyyyyyyyyyyyyye Felicia!"
5.5
The final score: review Not So Good
The 411
A down week for the usually fun Xplosion, with the only thing really worth your time being last week's Impact main event.
legend