Csonka's Lucha Underground Review 3.11.15
March 12, 2015 | Posted by
Csonka's Lucha Underground Review 3.11.15
Introduction
As a reminder, this will not be another traditional recap, but instead it will be a mash up of the Rs, Instant Analysis and my usual Twitter ramblings I would do during the shows; completely uncensored and as the ideas flow unfiltered to the old keyboard. Remember, this is a review; and I am here to review the show. As always, I encourage discussion and even disagreement, just do so in a respectful manner. I will be doing the review for Raw and most PPVs and iPPVs going forward.
Lucha Underground 3.11.15 – Episode 18: No Escape
OFFICIAL RESULTS
~ Pentagon Jr defeated Argenis @ 5:00 via submission [
**½
]
~ Angelico defeated Ivelisse @ 6:15 via pin (Son of Havoc as Special Referee) [
DUD
]
~
Steel Cage Match
: Johnny Mundo defeated King Cuerno @ 13:35 via pin [
****
]
---
* We get our usual, well done, video package to open the show.
Pentagon Jr. vs. Argenis: For new viewers, Argenis is the brother of AAA performer Myzteziz (the former Mistico in CMLL/Sin Cara in WWE). Pentagon Jr has been destroying men as of late in quick and brutal squash matches. This included "breaking their arms" post match in a tribute to his mysterious master that we have not met as of yet. Overall this was a nice change of pace for a Pentagon Jr match. I love him being a bad ass and beating dudes in two minutes, but it does become tiresome if we do not move things along. Argenis got some run so that he didn't come off as a complete jobber, and the result was the same, just in an extended form. The fans in the Temple love them some Pentagon Jr.
* Fenix prepares backstage as Catrina warns him of what Muertes can do. She explains that he has to bury him.
* We get a video package; Konnan is making a weapon and looking for revenge.
Angelico vs. Ivelisse (Son of Havoc is the referee): They had been setting up the angler here for a while. Son of Havoc is a loser, and that pissed off Ivelisse, who is the baddest bitch in the building. She took Havoc's rematch with Angelico and ended up winning (with help from Havoc). So Dario Cueto, our awesome leader, made this match. They did the bullshit where Angelico was flirting with Ivelisse early, which comes off as annoying. Thankfully they stopped that (for a while), but then we had to deal with the referee gimmick, They then reverted into doing wacky spots where Angelico that Angelico was happy to be in, like Ivelisse sitting on his chest. There was simply way too much bullshit here for me, and it completely negated anything they did in the ring. Either do intergender wrestling or don't, please stop with this half assed attempt. Havoc and Ivelisse argued, she slapped him, Angelico went to kick Havoc and missed. He kicked Ivelisse and she was out, so he made a sleezy cover and Havoc fast counted so that he could get Angelico off of his woman. This match is pretty much everything I hate about wrestling, the work was completely secondary, wasn't all that good and simply ended up pissing me off.
* Mil Muertes puts his mask on backstage, and Catrina arrives to mind fuck him. Next week he faces Fenix next week in a "grave consequences match". Basically it's a casket match.
Johnny Mundo vs. King Cuerno: Cuerno and Mundo have been at it for a while here, as Cuerno attacked him during a match with Cage and took his knee out. They have been trying to one up each other, and then Dario Cueto gave Cuerno a chance to finish Mundo (who has been a thorn in his side) inside the steel cage (the first ever for Lucha Underground). This is a win by pin, submission or escape. They brawled at the bell, because they hate each other and that's what they're supposed to do. Cuerno is so damn good, his work is clean and he works with a great aggression. Some feel that "all lucha" is too lazy and contrived, but guys like Pentagon Jr and Cuerno prove that this is not the case. These two work really well together, with the story being that Cuerno was willing to escape to win, while Mundo wanted to finish his opponent. This was evident at the finish where Mundo opted not to escape, but to hit the big corkscrew moonsault off the top of the cage to score the win. They were having a good match, but then really amped it up down the stretch with some great striking exchanges, big spots and near falls. This was really good, with the only real down point I had was Matt Striker's commentary, he called this "big match" with all of the enthusiasm of Angelico vs. Ivelisse.
* End scene.
* Thanks for reading.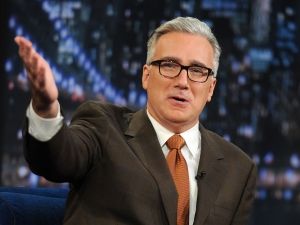 "Byyyyyyyyyyyyyye Felicia."
7.2
The final score: review Good
The 411
This was a show of extremes, but overall this was a good show (a little better than last week's). I liked the opener with Pentagon Jr, he continues to wage war on everyone as he continues to tease his master. Angelico vs. Ivelisse was atrocious and personally everything I dislike about wrestling, 6-minutes of grab ass with the wrestling not being focused on so that we could be cute with bullshit that does absolutely nothing for me. I appreciated the focus on the show, it was wrestling heavy, teased Konnan's revenge and also built to Fenix vs. Muertes. They did this without using Dario Cueto, and we also took the week off again from the mister woman. It was different, the focus is good and the show was highlighted by a great main event. Johnny Mundo vs. King Cuerno did a damn good job of making the match feel special, they worked hard and I felt as if this went according to plan. Mundo has been really good during this run, and Cuerno is awesome and needs to get more shine. The only real down thing I felt was Matt Striker's commentary of the main event. Striker is a fine commentator, but I feel that he continues to lack the proper emotion when selling the big time matches. Lucha Underground isn't doing PPV's or big live specials, but they are building well to big time/blow off matches (Mundo vs. Cuerno, Fenix vs. Muertes next week, El Patron vs. Texano coming after that) and there is nothing wrong with being a good, episodic TV product. I just wish Striker could find the right way to call the bigger matches, and to calm himself during the tamer ones. Commentary for Angelico vs. Ivelisse shouldn't be the same as a big time main event such as Mundo vs. Cuerno.
legend