Csonka's Lucha Underground Review 7.12.17
July 12, 2017 | Posted by
Csonka's Lucha Underground Review 7.12.17
Csonka's Lucha Underground Review 7.12.17 (A Fenix to a Flame)
OFFICIAL RESULTS
– Cueto Cup Tournament Match: Jeremiah Crane defeated Taya @ 6:25 via pin [***]
– Cueto Cup Tournament Match: Mil Muertes defeated Paul London @ 9:25 via pin [***]
– Cueto Cup Tournament Match: Fenix defeated Marty The Moth @ 10:21 via pin [***]
---
TONIGHT: The second round of the Cueto Cup begins. Fenix takes on Marty "The Moth" Martinez in the main event, while Brenda pays a visit to Texano.
– We get the usual good video package to open the show.
Taya vs. Jeremiah Crane: Taya slapped the shit out of Crane, who quickly took her to the floor and after lapping the ring, hit a cannonball onto Taya, who had been placed in a chair. Taya escaped a powerbomb, and then hit a high cross out of the crowd to wipe out Crane. Back in the ring, Taya laid in some ground and pound, but Crane fought back with a vicious knee strike. Taya then kicked him in the balls to counter the running boot, and then ran wild with corner attacks and picked up a near fall. Great fire from Taya here. Crane has had enough and they slap the hell out of each other. Crane hit a big palm strike, but Taya hit a tornado DDT and went up top but Sexy Star is out, distracted her and that allowed Crane to hit the buckle bomb. Taya fought back, but ate the bicycle kick and cranial contusion for the Crane win. Jeremiah Crane defeated Taya @ 6:25 via pin [***] This was a good, fun and hard-hitting sprint with great energy. This worked very well as the show opener.
– Post match, Star laid out Taya with the brass knux for revenge.
– We see Fenix working out and Aerostar arrives and he says he is betting on Fenix to win. They discuss their issues with Drago, and Fenix hopes he will see the light. Fenix jokes about Aerostar being a time traveler, and asks if he wins tonight, Aerostar laughs and doesn't answer.
Paul London vs. Mil Muertes: London dances around and tries to play mind games with Muertes. Muertes uses his speed and plays keep away until Muertes cuts him off, but Muertes trips him up and hits a senton. London runs to the floor and takes a lap around the ring. Back in and Muertes grabs him, London tries to fire up but Muertes beats the shit out of him. Muertes is done with London's shit and repeatedly whips him to the buckles. London hits a desperation kick, but is cut off again as Muertes beats on him in the corner. London stuns Muertes off the ropes but gets tossed to the floor. London fires up with superkicks, like seven of them. The Rabbit Tribe arrives just like in London's match with Vibora. Muertes cuts off London, tosses him back in and London again fires back with kicks, up top and hits a double stomp to the back of Muertes. But Muertes drills him with a chokeslam for 2. Muertes sets London up top, works him over and then gets distracted by the Rabbit Tribe. He fights them off, and London hits a shooting star press for 2. He hits another and Muertes kicks out again. London argues with the ref, and Muertes hits the spear and flatliner for the win. Mil Muertes defeated Paul London @ 9:25 via pin [***] London's act is pretty goofy and it started to feel a bit tiresome in the middle, but they turned it around, got the crowd into it big time and London got some great near falls until finally falling to Muertes. This turned into a good and fun match.
– Brenda meets with Texano in a bar and hits on him. They drink some whiskey, and Brenda admits she's tipsy and that Texano is boring. Texano breaks a bottle in his bare hands, and says he's not dull or boring. Brenda says he needs a woman's touch, we see Famous B watching on in the background.
Fenix vs. Marty The Moth: Marty has a lunch box and sandwich, and shoves the sandwich into Melissa's mouth. Melissa is smitten with Fenix. Fenix looks to use his speed to begin, and sends Marty to the floor but Mariposa is out and distracts Fenix and Marty sends him to the floor. We get some floor brawling, and Fenix then wipes out Marty with a tope. Fenix takes control with chops, but Mariposa trips him up allowing Marty to take control. Melissa tries to rally Fenix as Marty rips at the mask of Fenix and Mariposa gets involved again. Back in the ring and Marty takes the heat, hitting a German for 2. Fenix fires up and starts to make his comeback, sets Marty up top and hits a double stomp and covers for 2. Mary avoids the moonsault and hits a running boot for 2. Marty follows with a back breaker into a code breaker, which was cool looking for the near fall. Marty keeps controlling, hitting a DVD, and covering for 2 again. Fenix about kicks Marty's face off, and Melissa & Mariposa battle over the lunchbox at ringside. The crowd loves Melissa. Fenix then hits a variation of the European clutch for the win. Fenix defeated Marty The Moth @ 10:21 via pin [***] This was another good match, I get the booking and it's leading to Melissa and Fenix finally getting together and her eventual revenge on Marty for being a creepy bastard. I wish that they could have downplayed the interference here or at the very least limited it earlier in the show so that it had more of a chance to stand out here, where it meant more.
– Post match, Marty lays out Fenix with the lunchbox and grabs a fork and stabs Fenix in the head with it as mariposa makes Melissa watch. Marty yells at Melissa, saying that he's doing it for her and that he loves her while carving up Fenix.
– Who is Left?…
* Group A: Cage, Pindar, and Fenix
* Group B: The Mack, Pentagon, Texano, and Drago
* Group C: Mil Muertes and Jeremiah Crane
* Group D: PJ Black, Son of Havoc, Prince Puma, and Dante Fox
– Set for next week…
* Cage vs. Pindar
* PJ Black vs. Prince Puma
* Son of Havoc vs. Dante Fox
– End scene.
– Thanks for reading.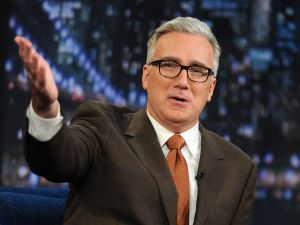 "Byyyyyyyyyyyyyyyyyyyyyye Felicia!"
7
The final score: review Good
The 411
Tonight's episode of Lucha Underground was a good show, with three good matches, and things finally moving along, after a lot of teases, with the Fenix/Melissa pairing to battle Marty and Mariposa. It was an easy hour of TV to watch.
legend