Csonka's NJPW 45th Anniversary Show II Review 3.07.17
March 7, 2017 | Posted by
Csonka's NJPW 45th Anniversary Show II Review 3.07.17
Csonka's NJPW 45th Anniversary Show II Review 3.07.17
OFFICIAL RESULTS
– Manabu Nakanishi, Kawato, Ryusuke Taguchi, David Finlay defeated Jushin Liger, Hiroyoshi Tenzan, Satoshi Kojima & Tomoyuki Oka @ 8:14 via submission [**½]
– Yuji Nagata, Juice Robinson, & Michael Elgin defeated Bad Luck Fale, Yujiro Takahashi, & Tanga Loa @ 7:45 via pin [**¾]
– Suzuki-gun defeated CHAOS @ 10:00 via pin [**¾]
– Katsuyori Shibata, Tiger Mask IV, & Togi Makabe defeated Suzuki-gun @ 11:20 via pin [***¾]
– Kenny Omega & Tama Tonga defeated Tomohiro Ishii & Toru Yano @ 12:20 via pin [***½]
– Hiroshi Tanahashi & KUSHIDA defeated EVIL & Hiromu Takahashi @ 12:30 via pin [****]
– Los Ingobernables de Japon defeated CHAOS @ 15:25 via submission [****]
---
Manabu Nakanishi, Kawato, Ryusuke Taguchi, David Finlay vs. Jushin Liger, Hiroyoshi Tenzan, Satoshi Kojima & Tomoyuki Oka: Little Kawato was a dick, attacking Liger during the announcements. Kawato was all fired up, but Liger cut him off with the palm strikes and kicked his ass. Team Liger worked quick tags, all taking turns kicking the shit out of Kawato for being a little dick. Kojima got in the rapid-fire chops, and Finlay made the save and pulled him to the corner so that Taguchi could tag in. Ass attacks for everyone, and then it broke down with Taguchi working back and forth with Kojima before eating a cutter. Oka and Nakanishi they did the battle of the bull spot, colliding repeatedly center ring. Team Liger ran wild, including Oka hitting an overhead belly to belly. Nakanishi fought off the crab of Oka, we got the big breakdown spot; Nakanishi had issues getting Oka up for the torture rack finish, but when he finally did, Oka tapped. Manabu Nakanishi, Kawato, Ryusuke Taguchi, David Finlay defeated Jushin Liger, Hiroyoshi Tenzan, Satoshi Kojima & Tomoyuki Oka @ 8:14 via submission [**½] In many ways a very typical NJPW opener, Kawato was a little dick, showing great fire and manning up to Liger and looking to prove himself. This was mostly solid, although Nakanishi was having a rough night between the finish and looking generally slower than usual. Kawato & Oka showed tremendous fire and really made the most of their time.
Bad Luck Fale, Yujiro Takahashi, & Tanga Loa vs. Yuji Nagata, Juice Robinson, & Michael Elgin: Fale & Elgin & Juice & Takahashi pair off early, setting the stage for their New Japan Cup matches. Bullet Club controlled early, but Juice fired up and got the tag to Elgin; he and Fale worked back and forth with Elgin teasing suplexes. They then beat on each other, with Fale fighting off a powerbomb. Loa gets the tag, but Elgin over powers him and hits the suplex. Nagata tags in, good fire from Nagata, who works with Loa (who he'll face in the New Japan Cup). Nagata hit the XPLODER, corner knee strike and then the belly to back suplex into the pin on Loa. Yuji Nagata, Juice Robinson, & Michael Elgin defeated Bad Luck Fale, Yujiro Takahashi, & Tanga Loa @ 7:45 via pin [**¾] Pretty good match here, it had a slightly better flow than the opener and a good energy. It also did a nice job of selling three NJ Cup first round matches.
– Yuji Nagata is replacing Tomoaki Honma in the new Japan Cup.
Suzuki-gun (Zack Sabre Kr, Desperado, Yoshinobu Kanemaru & Taichi) vs. CHAOS (Hirooki Goto, Jado, Gedo, Beretta): Interesting that commentary notes that ZSJ called out Goto last night, which feels odd because they made sure to note that ZSJ will be a junior in NJPW. I have no issue with him as a heavyweight, but the signals feel mixed. Goto and ZSJ started things off, they worked well together; ZSJ then cut off Beretta, and Suzuki-gun took the advantage. Jado, Gedo and Beretta worked over Desperado until Taichi raked Gedo's eyes and they brawled to the floor. Suzuki-gun took the heat on Gedo, with Taichi using the bell hammer to beat on Gedo. Gedo countered Kanemaru's DDT off the ropes with a kick to he balls. Jado got the tag; he strolled wildly until Kanemaru cut him off with an enziguri. Tags to ZSJ and Goto, ZSJ wanted to lock in olds, but Goto just wanted to beat the hell out of him. It broke down, let the bodies hit the floor, but ZSJ countered the ushigoroshi with the hanging kimura. ZSJ escaped the GTR and slid into the prawn hold and he picked up the win on Goto. Suzuki-gun defeated CHAOS @ 10:00 via pin [**¾] This was another pretty good match, used to set the stage for Gedo & Jado vs. Kanemaru & Taichi as well as Sabre vs. Goto. They did big things with Sabre his first week in, beating Shibata, joining Suzuki-gun and pinning Goto to set up a title feud.
Suzuki-gun (Minoru Suzuki, Davey Boy Smith Jr, & Taka Michinoku) vs. Katsuyori Shibata, Tiger Mask IV, & Togi Makabe: Everyone brawled at the bell with Shibata taking Suzuki to the floor; Tiger Mask and TAKA worked a fun back and forth stretch until Smith cut off Tiger Mask and then attacked Makabe. Suzuki and Shibata brawled into the crowd, where Suzuki once again attacked him with a chair. Back in the ring, Smith tossed around Tiger Mask with ease. Suzuki sent Makabe to the floor, Tiger Mask tried to fight back against Suzuki, but Suzuki locked in a heel hook. Suzuki is such a villain, just laughing in the face of his opponent when he tries to rip off a limb. Tiger Mask hit a desperation tiger driver, tagged in Shibata and he and Suzuki fired the fuck up and just beat the ever-living hell out of one another, showing the most fire on the show so far. They faced off center ring and threw bombs at each other; THE BEATINGS WILL CONTINUE UNTIL MORALE IMPROVES! Suzuki avoided the PK, but Shibata avoided the Gotch piledriver and they did a double down boot spot. Smith and Makabe tagged in, they did the battle of the bulls spot until Smith took the advantage. These two kept the vibe of Suzuki and Shibata, just beating the hell out of each other. It broke down, Shibata saved Makabe from the Gotch piledriver and then brawled with Suzuki to the floor. Makabe finished TAKA with the king Kong knee drop. Katsuyori Shibata, Tiger Mask IV, & Togi Makabe defeated Suzuki-gun @ 11:20 via pin [***¾] Now this was more like it, this ha great fire and sense of urgency; it was the first thing on the show that felt as if it really mattered and I loved it. Suzuki& Shibata is just violent magic and I can't get enough of them battling.
– Suzuki& Shibata brawled into the crowd post match, with Suzuki kicking the shit out of some young lions.
まさに無双状態!鬼気迫る柴田、鈴木みのる@suzuki_D_minoru を撃ち抜く!!#NJPW45th 後半戦を生中継!▷https://t.co/Tj7UBJ4PjP #njpw #njpwworld pic.twitter.com/HkzjZbAzK6

— njpwworld (@njpwworld) March 7, 2017
Kenny Omega & Tama Tonga vs. Tomohiro Ishii & Toru Yano: Not only is this CHAOS vs. Bullet Club, this is a New Japan Cup preview (Omega vs. Ishii & Yano vs. Tonga). Omega manned up to Ishii early, and then he and Tonga double teamed him and looked to take control; Ishii quickly had enough of that so Omega tagged out to Tonga. This led to Yano vs. Tonga; Tong a did his crawl around bit, which scared Yano and he ran. We got comedy as he tried to run under the ring, Omega put a bucket on his head and practiced his drumming skills.
#NJPW #njpw45th @KennyOmegamanX pic.twitter.com/4bSvc0TLG2

— LARIATOOOO!!! (@MrLARIATO) March 7, 2017
Omega then blinded him with the cold spray, allowing Tonga to take control back in the ring. Omega attacked Ishii, who largely no sold his bullshit; this allowed Yano to remove the buckle pad, and get the tag to Omega. Ishii beat the hell out of Omega, fought off Tonga and connected with the belly to back suplex for a near fall. Omega teased going for a powerbomb, but Ishii fought that off. Omega then hit the Finlay roll into the moonsault for a near fall. They continued to go back and forth, with Ishii just getting angry and absorbing Omega's best. Ishii then turned Omega inside out with a lariat. Yano and Tonga's interactions are wacky but really fun. Tonga avoided the Yano low blows, Omega then accidentally kicked Tonga; Yano avoided gun stun, hit the low blow an rolled up Tonga for a near fall. Yano sent Omega to the floor after he missed a knee strike; Tonga hit a low blow and gun stun on Yano to pick up the win. Kenny Omega & Tama Tonga defeated Tomohiro Ishii & Toru Yano @ 12:20 via pin [***½] This was a lot of fun and in a different way than the other matches; they did a great job of giving us a tease for Omega vs. Ishii, and the Tonga/Yano interactions were a ton of fun, very wacky, but it worked and was part of the finish. This was a great mix of working boots Kenny and wacky Kenny.
Hiroshi Tanahashi & KUSHIDA vs. EVIL & Hiromu Takahashi: Tanahashi & EVIL face off in the New Japan Cup while KUSHIDA is next up for Takahashi's junior title. Tanahashi and KUSHIDA charge the ring and attack; this is payback for EVIL attacking Tanahashi at the New Japan Cup press conference earlier in the day. Tanahashi is fired the fuck up and kicking the shit out of EVIL here as he has no regards for the rules right now. He and KUSHIDA attack the arm of EVIL; Takahashi pulls KUSHIDA to the floor as LIJ start to take control as they all brawl to the floor. Tanahashi and EVIL had been showing great chemistry, but they are really picking things up tonight, showing a great level of hate. LIJ isolated KUSHIDA working the heat and beating him down as they repeatedly send Tanahashi to the floor. KUSHIDA finally fired u enough to get a tag, unfortunately for him Tanahashi was napping on the floor. Tanahashi woke up, grabbed an ensure and worked a great hot tag. My God Tanahashi's showing main event fire here on this New Japan mystery show as he tries to destroy the knee of EVIL. KUSHIDA and Takahashi then went back and forth, great pacing down the stretch as both guys are going full tilt; big dive by KUSHIDA wipes out Takahashi. Back in the ring, KUSHIDA looked o work the knee; it broke down with all four battling and EVIL hitting the STO. LIJ worked double teams on KUSHIDA, scoring near falls. KUSHIDA and Takahashi traded near falls, until KUSHIDA got a jackknife roll up and picked up the win. Hiroshi Tanahashi & KUSHIDA defeated EVIL & Hiromu Takahashi @ 12:30 via pin [****] That was a huge win to get KUSHIDA momentum for his title match, as I am pretty sure that this was Takahashi's first pinfall loss since his return, he's been protected like a top guy. Tanahashi was all fired up tonight and once again worked really well with EVIL; their New Japan Cup match could be huge for EVIL. This was really great, with tremendous pacing and everyone busting their ass.
Backslide into a jacknife pin from KUSHIDA! #NJPW #njpw45th pic.twitter.com/KnftUl1MZH

— LARIATOOOO!!! (@MrLARIATO) March 7, 2017
CHAOS (YOSHI-HASHI, Rocky Romero and Kazuchika Okada) vs. Los Ingobernables de Japon (Tetsuya Naito, SANADA & BUSHI): This crowd was so lit to see Okada and Naito start; they wanted it, they needed it and they begged for it. They did a limited back and forth to tease us, leading to SANADA and HASHI doing a really fun and spirited back and forth. We quickly broke down into the typical LIJ floor brawl, including a beat down on Gedo. BUSHI then choked out Romero with his shirt, Naito in and they worked double team on Romero as they keep control. BUSHI worked an STF, but Romero fought out and picked up the pace tagging in Okada. Okada ran wild, miscommunication caused BUSHI to accidentally take out Naito. Okada working BUSHI was really fun, I love when Okada works the juniors because you can tell he's having fun; he's a flippy boy at heart. Naito in, he runs wild on Okada hitting the corner dropkick combo and a neck breaker for a near fall. They worked a great back and forth series, countering each other's signature stuff leading to SANADA and HASHI tagging in. They are working great together, and their NJ Cup match should be great. Really good hot tag for HASHI here, SANADA looks to cut him off, but HASHI looks for the butterfly lock, but SANADA counters out and then eats a lariat. Romero tags in, runs wild on SANADA and hits forever clotheslines. BUSHI cuts him off; it breaks down as CHAOS isolates SANADA. Okada takes out Naito with the dropkick, HASHI saves Romero from Skull end, bodies fly to the floor and SANADA locks in skull end, but Romero escapes and rolls up SANADA for a great near fall. SANADA counters sliced bread into the TKO for another great near fall. Skull end finally puts Romero away. Los Ingobernables de Japon defeated CHAOS @ 15:25 via submission [****] This was another great match, which gave the fans some Naito vs. Okada, which they badly wanted, but the focus was really on SANADA and HASHI, which I appreciated. This made me excited for their NJ Cup match, which was really the goal.
– End scene.
– Thanks for reading.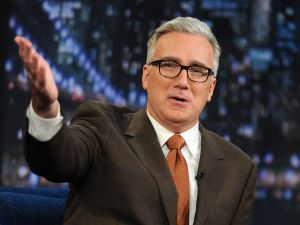 "Byyyyyyyyyyyyyyyyyyyyyye Felicia!"
7.7
The final score: review Good
The 411
For a show that had no card announced (they announced it as it came on the air) this was a quality event, they delivered a really strong second half and did a great job in hyping the New Japan Cup and making me want to see several of those matches. At 2 hours and 2 minutes, it's well worth checking out.
legend