Csonka's TNA Impact Review 8.26.15
August 26, 2015 | Posted by
Csonka's TNA Impact Review 8.26.15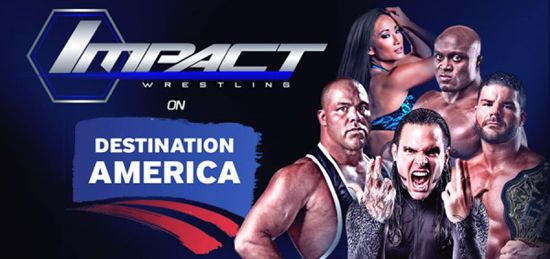 TNA Impact Review 8.26.15
OFFICIAL RESULTS
– If Chris Melendez Loses Eric Young Gets His Prosthetic Leg: Eric Young defeated Chris Melendez @ 3:14 via pin [*½]
– X-Division Title Match: Champion Tigre Uno defeated DJA & Sonjay Dutt @ 4:48 via pin [**½]
– Tag Team Title Match: Champions The Wolves defeated The Revolution @ 6:23 via pin [**¾]
– Knockouts Title Match: Champion Brooke and Velvet Sky went to a no contest @ 3:53 [**]
– For a Shot at The King of the Mountain Title: Bobby Roode defeated James Storm, Lashley and Mr. Anderson @ 13:31 via pin [***¼]
---
* We get the opening video package.
The Hardy Boys Talk: Jeff came out, discussed the fact that people doubted them all their lives, and that Matt just needs one more shot to become champion. Matt said he was close to being champion, and since his match with EC3 could have gone either way, he wants another shot. This brought out EC3, who discussed getting to watch the Hardys in a TLC match back in 1999. He appeared to be kind and sincere, but then did what he does best and totally buried them as a gimp and a beggar. Not really fair to put the Hardys in there with Carter for a back and forth promo segment. Carter offered Matt a rematch, if Matt wins he gets the title; but if Matt loses, Jeff will become EC3's personal assistant. Carter left before they could give an answer. Good work by Carter, who has completely embraced his role and is thriving. The Hardy program is fine; I am not thrilled about the stipulation but as long as Carter keeps winning for now we're good.
* We get a video package for Young vs. Melendez, followed by a short and intense promo from Young.
* Jeff and Karen Jarrett appear, and tease that it will be a huge night for Impact.
If Chris Melendez Loses Eric Young Gets His Prosthetic Leg: Eric Young vs. Chris Melendez: Melendez got more in this match than in past matches, but Young was clearly leading him around to make this work. Despite Melendez's fire, Young cheated to win (feet on the ropes) to win Melendez's leg. What's more despicable than a heel wanting to win a wounded veteran's prosthetic leg? That same heel, cheating to win when he really didn't have, in order to gain possession of that prosthetic leg, that's what. Not that I think it's any good, but the angle is fine; pro wrestling has always done shit like this and I get that they want to tell the ultimate story of redemption. My issue is the fact that I see no potential in Melendez, and feel that Young continues to be wasted. He's done some good work, I just wish that it was with a young babyface that in the end could overcome and gain momentum from the program. Melendez is a great story, but unfortunately he's not a good pro wrestler. The segment was ok, class carry job by Young.
X-Division Title Match: Champion Tigre Uno vs. DJZ vs. Sonjay Dutt: I absolutely hate that this match exists, because it makes no sense whatsoever. Uno beat Dutt just a few weeks ago and DJZ hasn't won a singles match in TNA since December of 2014 on an edition of Xplosion. The work was good and clean, but this had very little heat. Likely because these guys are barely on TV and the fans have been given no real reason to emotionally invest in the division. Uno retained with a springboard frog splash. It was rock solid, but they needed a much better build, actual booking and time to have a match that feel as if it mattered. The company continues to book these guys to fail.
* James Storm demanded that Manik and Abyss win the TNA Tag Team Titles, and told Manik never to dance like he did last week ever again.
Tag Team Title Match: Champions The Wolves vs. The Revolution: The Wolves ran wild early, controlling an working over Manik until Abyss scored with a cheap shot and they got the heat on Richards. Edwards eventually got the hot tag, ran wild on Manik after sending Abyss to the floor but he would return and Richards would then come back and it broke down. They then connected with stereo coast-to-coast dropkicks on Abyss, and then Storm appeared and pulled Richards to the floor, and Shera then appeared to brawl with Storm. The Wolves hit the toss up kick and powerbomb back stabber combo for the win. The match was pretty good, but also lacked logical booking since Abyss and Manik haven't been a featured team and did nothing to earn the shot. Again, this is not an issue with the performers, but with the booking.
* Jeff and Matt hardy come back out and Jeff says the stipulation doesn't matter, because Matt will win and they accept. The match goes down next week.
* We get a video package on Jeff Jarrett's return to TNA.
Knockouts Title Match: Champion Brooke vs. Velvet Sky: There wasn't a lot of background to this other than Sky had been winning since her return, which is good and more than the previous title matches. They had a good back and forth brawl for the most part, and then Marti and Jade ran in for the DQ. They beat down Sky, and Rebel returned to apparently make the save. But it was a trap as she attacked Sky and joined Dollhouse. Taryn then cut a promo on the big screen, announcing the new and improved Dollhouse. The match was going well, sort of a shame that it ended, but they did a good job of advancing things and playing off of the attack on Taryn. One question, where was Gail to save her new buddy?
* Bobby Roode promised to kick some ass and earn the title shot tonight.
* Mr. Anderson cut a promo about tonight's match as Galloway talked on the phone backstage. Some serious shit is going down on this phone call.
For a Shot at The King of the Mountain Title: Lashley vs. Mr. Anderson vs. Bobby Roode vs. James Storm: They did a big brawling segment to begin, and then a fun spot with Anderson and Lashley where they had been working together, shook hands and looked happy, and then went at it. They worked through a commercial, and they worked every multi-man match ever. Isolated guys on the floor, tower of doom, run of signature moves in succession; but that doesn't make it bad. While I would have liked some more variety, I enjoyed the match. It lacked heat from the crowd, they could have really set this up better if they had hyped it hard last week as four TNA guys fighting for the right to bring the title back to TNA, but I digress. Storm and Roode had a mini-Beer Money reunion, and quickly turned on each other, which led to Roode winning the match and the title shot. The right guy won, as they set the story that Roode was pissed that he was left out of the mix in terms of that title and he's had issues with Jarrett over the last few weeks. The right guys won, they kept it moving and it was never boring; this was the best thing on the show so far.
* EC3 is happy that Jeff agreed to his stipulation, and grants Matt his rematch. And when he wins, he will welcome Jeff to team EC3. he already has a suit ready for Jeff.
Main Event Talking: Dixie came out and discussed not being stubborn and needing to listen to people who offer to help… And then she discusses how happy she was when Jarrett came back, and said that TNA was at their best when they worked together. This led to Jeff & Karen arriving, and Jeff discussing their new chapter and gave a history lesson about making TNA and how it has been a home for him. He knew that Dixie needed help and knows that their relationship is a win for both of their companies and the fans. Dixie was about to put Jarrett in charge of the show, but Galloway interrupted. They then went to break. After the break, Galloway discussed the TNA/GFW partnership and the great competition that it has created. He then discussed a dark cloud over TNA, the Bully Ray attack and then the attack on him. Galloway then revealed that he has evidence as to who was behind the attacks. He found some security footage, and saw the get away car. Two rental cars, one name on both rental agreements; Jeff Jarrett. Jarrett of course denied he was involved, swearing on the life of his wife and kids. Karen then admitted that she was the one behind the attacks. She did it for Jeff, and she did it for the people. Sorry, anyway, she did it for GFW. Jeff acted surprised, and Karen said he deserved this, he deserved this company he founded. Jeff then low blowed Galloway and then the GFW roster hit the ring and attacked Galloway as Jeff said he had to do what he has to do. Spud tried to make a save, and failed. Then Robbie E tried and failed, they are doing the old ninja attack from the movies deal, one at a time and it is not working. The Wolves finally arrive and then they get overwhelmed. Team GFW stands tall as no one from TNA could be bothered to help. I do hope that they explain that next week, otherwise it makes the TNA guys look stupid. I felt that overall this went too long, but that it was a solid angle that may lead to some interest next week. It didn't have a big time feeling or set the world on fire.
* Next week…
– KOTM Title Match: Champion PJ Black vs. Bobby Roode
– TNA World Title Match: Champion Ethan Carter III vs. Matt Hardy (Of Matt loses, Jeff will become Carter's personal assistant)
* End scene.
* Thanks for reading.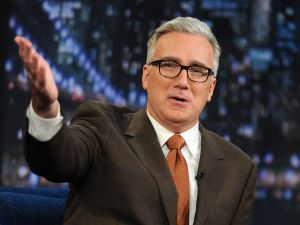 "Byyyyyyyyyyyyyyyyyyyyyye Felicia!"
6.5
The final score: review Average
The 411
Overall this week's effort felt like an improvement over last week, as we had solid wrestling and an angle that could lead to some interest. I felt that it was far from a homerun, and that there are still a lot of basic booking issues (with the title matches for example) but the show flowed pretty well and had a good hook into next week with the two announced title matches and the show closing angle. Invasion angles are tough to do, partly because one side tends to get short changed and also because no one really believes them. They set some things in motion, and hopefully they can follow that and put on a good show next week. This was an above average show, leaning towards good. If they could clean up some of the booking issues, and give us a reason to care about the X-Division and Tag Titles, it would greatly help.
legend