Lil Nas X – Montero Review
September 27, 2021 | Posted by
Lil Nas X – Montero Review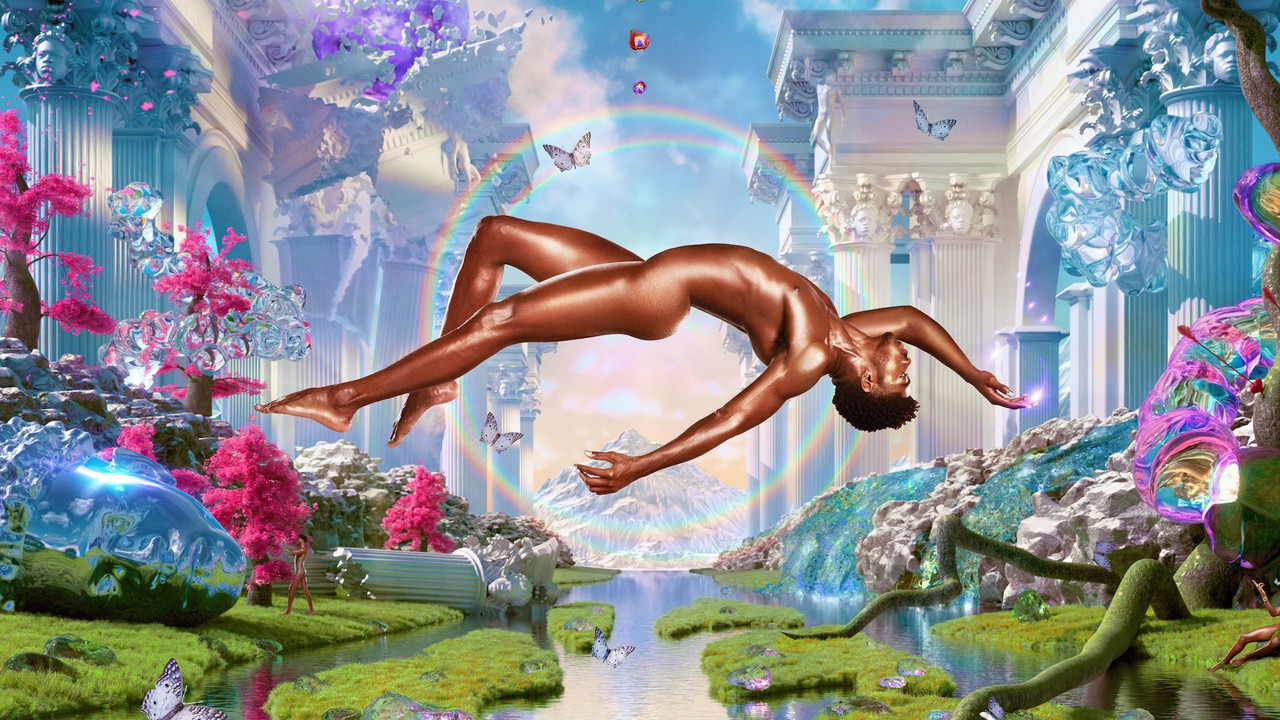 How on earth did this happen? When Lil Nas X shot to superstardom with "Old Town Road", a meme turned world conquering anthem, he had all the hallmarks of a passing fad. The song itself was slight, but its shelf life atop the chards was prolonged when the latest "what is country" debate encouraged Billy Ray Cyrus to jump on the countrified remix, further expanding Lil Nax X's reach. However, despite "Old Town Road's" considerable success, the 7 EP that followed spawned only moderate (by way of comparison) hits in the form of "Panini" and "Rodeo" and for all the world it seemed that Lil Nas X's 15-minutes of fame had come and gone. Well that was the theory anyway, but Lil Nas would not go quietly into the night. Exuding confidence, bravado and superstar swagger, he has taken 2021 by the scruff of the neck and retaken center stage with a blinding solid gold brightness. Lil Nas X's carries the aura of manifest destiny: where Jay-Z once spat, "fuck with me, you know I got it", Little Nas X sashays down a velour carpet soundtracked by a triumphant fanfare and declares; "I told you long ago, on the road, I got what they waiting for".
Montero is an album of both surprising depth and undeniable frivolity, but it is, first and foremost, a declaration of outright dominance. Lil Nas X explodes out of the gates with "MONTERO", "DEAD RIGHT NOW" and "INDUSTRY BABY": three massive, but distinct anthems that showcase Lil Nas' versatility and hit making nous. They represent less a hot start and more a coronation of pop music's latest ruler. The rapper's ambition might be unparalleled, but he is careful to blend vulnerability with supremacy. Even in his most triumphant moments, Nas will reflect on the lures of addiction and excess, as well as the depths of personal depression, before delivering his most brazen lyrical gambits ("sign of the times, every time that I speak"). Lil Nas X and Montero's greatest attribute might be his ability to be riotously camp without making music that feels in anyway kitsch. Instead, the album is loaded by grandiose arena pop moments that are played straight, but delivered with either a diabolical swagger or a brave faced vulnerability. His choice to embrace synthetic horns – the height of naffness in modern hip hop – is inspired. Far from bringing back the bling era, these playful trumpets allow Nas to combine comedy and pomposity while exuding an imperial pop dominance.
At times Nas succumbs to tedium on Montero's emotional and character driven second half. "Lost In The Citadel" starts on a tender note, with the singer left desolate in the wake of relationship that meant the world to him, but seemingly little to his ex. Unfortunately, while the lyric sheet is strong, the arrangement is light on original ideas as it drifts towards a tepid arena rock humdrum that stacks cliché atop cliché, coming complete with driving guitars and aimless "woah-ohs". That's not to say that Lil Nas' every venture into emo-arena-rock is a failure, far from it, "Tales of Dominica" is an absolute riot: easily the best 21 Pilots track released in 2021. Set against a Spanish guitar and a delicious plinky-plonky rhythm, Nas tells his story of escaping the tragedy of a drug riddled broken home that would have trapped so many others in a predictably miserable existence. Rather than being a celebratory anthem, the song is sorrowful reflection on the fact that Lil Nas may be free from that misery, but he's lost the support of his family and can no longer return home to face his mother. "Tales of Dominica" bleeds beautifully into "Sun Goes Down"; a track that would be a touch generic in isolation, but stands as a powerful healing mantra in these more lonesome surroundings. The emotional heart of the album concludes with the somewhat anticlimactic "Void". Another track which is a little bland as a composition, but shines on the back of its songwriting strength, as Nas reconciles to runaway from home because he's "trapped in a lonely, loner life, looking for love where I'm denied".
These harrowingly glimpses into Lil Nas' early life only serve to make Montero's throwaway bombastic pop more magnificent. The death baiting "Don't Want It" is a thrilling turning point, as Nas escapes the monotony of wallowing and addiction to embrace his destiny as a world conquering popstar. The funny thing is that, once the listener has been introduced to the tortured and conflicted Lil Nas X, it's hard to go back and enjoy the bulletproof king of throwaway chart pop. The man who is screaming from the depths of the abyss on "Life Of Salem" is the same one skipping through life and bragging about cars on "Dolla Sign Slime"? It's testament to Lil Nas long term potential that his most compelling moments are not the incandescent hits, but those glimpses behind the curtain into an insecurity that haunts him to this day: "Yous a meme, yous a joke, been a gimmick from the go…ain't the next big thing, you the next thing to go". The admissions of self-doubt prove far more powerful than Drake's faux-humble act and instead recall the insecurity Grimes showed on "California". Both Grimes and Lil Nas understand that fame is a rug that could be pulled out from them at any moment and that they'll have to work damn hard to retain it.
Fittingly, Montero concludes with the Miley Cryus assisted barroom ballad "Am I Dreaming"; providing the final confirmation that beneath his glistening Greek God of pop superstardom armor, lies a vulnerable, thoughtful and conflicted songwriter. GenZ popstars have been defined by their willingness to dispense with salacious and cripplingly secrets in a never-ending stream of consciousness. At first this technique felt shocking and revelatory, but soon the language of therapy became a gimmick, less a sign of vulnerability and more a willingness to do, say or reveal anything. Lil Nas X turns this convention on its head. On Montero, rather aping Halsey and laying everything bare, his debut album is presented as a gold plated onion. Each resplendent layer has to be torn away until Lil Nas is left wounded, naked and alone. This slow burn approach feels richer and more rewarding as Lil Nas takes his audience on a journey from pop perfection and camp excesses to a broken home in Atlanta and a nervous young man, alone in hotel room, unsure if his legion of fans will abandon him for the next passing fad.
8.0
The final score: review Very Good
The 411
Lil Nas X showcases both his depth and dominance on Montero: an album that is simultaneously an onslaught of brilliantly bonkers pop music and a slow motion journey into a harrowing past that still haunts the singer to this day. This dichotomy between bulletproof star and vulnerable, wounded human being makes for a spellbinding debut that is only undermined by a series tired, uninspired and occasionally dated arrangements.
legend