411 Fact or Fiction Wrestling: Was Bayley Winning The Title The Right Call?
February 17, 2017 | Posted by
Welcome back to the latest edition of 411 Fact or Fiction, Wrestling Edition! Stuff happened, people loved/hated it and let everyone else know. I pick through the interesting/not so interesting tidbits and then make 411 staff members discuss them for your pleasure. Battling this week are 411's Kevin Pantoja and Wyatt Beougher!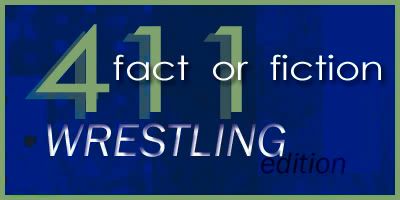 Questions were sent out Monday.
Participants were told to expect wrestling-related content, as well as possible statements on quantum physics, homemade pharmaceuticals, the Turtle Total Trip Theorem, pizza and hydroponics.
1. Bayley winning the Raw Women's Title on Raw was the wrong call.
Kevin Pantoja: FACT – Let me preface this by saying Bayley winning the Raw Women's Title itself isn't a bad call. She absolutely should win the title in a feel good moment. Hell, I'd have booked a heel Sasha vs. Bayley as the Raw Women's Title match at WrestleMania. I just think Bayley's win should have come at Mania. They've already done the babyface overcomes Charlotte on Raw story three times with Sasha. I'm okay with TV title changes but it's been done to death already. Plus, knowing the history of Charlotte and the Raw Women's Title dampened the moment for some. I sent my friend, a big Bayley fan, a text about the result. His first text was happy but he instantly sent another saying "She'll just lose it to Charlotte at the next PPV." Everything on Raw feels like a vehicle for Charlotte. That's how I feel about this. Bayley should have been the one to end Charlotte's PPV streak and get the title.
Wyatt Beougher: FICTION – At this point, I feel like it's too early to say, but there's something about Bayley that brings out the optimist in me, so I'm going to go ahead and proceed with this response as if Bayley's win less than forty-eight hours ago was more than just another chapter in the ongoing "let's see if we can get Charlotte to sixteen title reigns in a year" saga. The seeds are already sown for a fantastic WrestleMania program that doesn't require Charlotte to have the title. At Fastlane, Charlotte gets her championship rematch, Dana tries to run interference, and Sasha makes the save, allowing Bayley to pick up a clean win and end Charlotte's undefeated streak on PPV. Post-match, you can either have Sasha turn on Bayley like Owens did on Zayn after his title win in NXT, or you can add some combination of Emma/Nia/Tessa (wishful thinking, I know) and have Bayley and Sasha take a beating to set up a handicap match at WrestleMania (if they want to leave a one-on-one women's title match for the Blue brand at WM for a change). I guess what I'm saying is that even if this just does end in another cycle of Charlotte winning the belt back on PPV, WWE has a ton of options and they haven't booked themselves into a corner.
2. The Elimination Chamber PPV was a disappointing show.
Kevin Pantoja: FICTION – I mean, if you were expecting an all-time great PPV, then it was. If you went in with realistic expectations, then you got what was expected. The matches that were supposed to be good were and the ones that I didn't expect much from mostly went as expected. Becky/Mickie was solid, Nikki/Nattie wasn't good and Alexa/Naomi was better than I expected. The handicap match and tag turmoil were both solid. The show became something truly worth watching with a damn good Harper/Orton match and one of the best Elimination Chambers in history. It might have been the weakest Smackdown Pay-Per-View yet but was still better than each one Raw has put forth.
Wyatt Beougher: FICTION – Anyone reading this column, when they saw my name and saw this statement, should've realized that this would be a FICTION for me. Bray Wyatt, the wrestler that I've championed more than any other on this site, finally won the WWE World Heavyweight Championship – how could I ever be disappointed with that? On top of that, you had three solid to good women's matches (another cause I've supported over the years) as well as a fantastic match between Randy Orton and Luke Harper. On top of that, the Elimination Chamber match itself was very good (if somewhat by-the-numbers), and it culminated with Wyatt pinning both Cena (a huge moment of catharsis for the poorly booked feud from three years ago) and AJ Styles. It's not my show of the year thus far (I'd rate Takeover: San Antonio and the Aztec Warfare episode of Lucha Underground above it), and it might not finish in my top five by the time the year finishes out, but I absolutely wouldn't call it disappointing.
3. Kevin Owens' turn on Chris Jericho was one of the best angles on Raw in a long time.
Kevin Pantoja: FACT – We all knew the split was coming. Most of us didn't want it because Kevin Owens and Chris Jericho have been so great together. Just like the Shield split in 2014 though, breaking something up at its peak might prove to be the best decision. The segment was already one of the most entertaining in recent memory but Jericho getting the List of KO made it great. It was such a perfect line and everyone reacted accordingly. It's hard to get the crowd to boo Kevin Owens but him breaking up a beloved duo was enough to get major heat. I don't think anyone saw it happening this soon, as I thought it would come after Owens drops the title at Fastlane. The surprise, the reaction and everything else all came together perfectly for a memorable segment.
Wyatt Beougher: FACT – The Festival of Friendship was, in my opinion, one of the top five best segments on RAW's entire run, and it was easily the best segment since CM Punk's infamous Pipe Bomb. This was such a slam dunk FACT that I felt like giving it the ol' Watry ("No explanation needed"), but not only do you, the readers, deserve better than that, I'm better than that. Honestly, this segment had it all – the goofy humor that has made the JeriKO partnership must-watch television, combined with tremendous character work from Kevin Owens, combined with the perfect reaction moment from Jericho, all of which culminated in a tieback to what is arguably the best-known turn in the wrestling industry. The Rockers split begat the Jericho/Michaels split begat the Festival of Friendship, and the most recent installment more than earned its place in history and in that hierarchy. I could probably write 3000 words about Monday's segment (and I just might, after I put my thoughts about Bray's long-overdue title win into words), but in the interest of respecting the ForF format, I'll just say this is an easy FACT.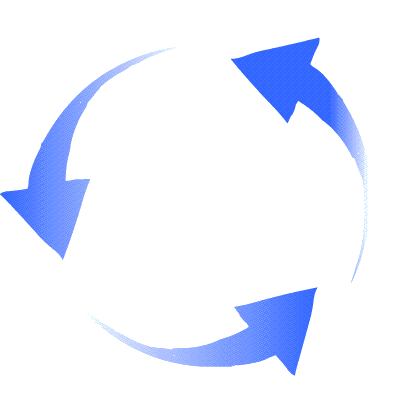 SWITCH!
4. Naomi winning the Smackdown Women's Title at Elimination Chamber was the right call.
Wyatt Beougher: FACT – Between Naomi winning the women's title, Bray winning the WWE Championship, and the Miz continuing to be one of the most entertaining members of the Smackdown roster, Elimination Chamber served as a huge validation for the game show version of NXT. As much as I enjoyed Bayley's title win on RAW, and as positive as I'm trying to be about it, I can't help but admit that Naomi's win at Elimination Chamber didn't carry any of the black cloud that her RAW counterpart's win did. As much as I hope it doesn't happen, part of me expects Charlotte to win back the RAW Women's Championship at Fastlane; on the other hand, I fully expect Naomi to retain her title until WrestleMania, at which point, WWE's (read; Vince's) love of humiliating talent in their hometown will come into full effect and she'll probably lose to either Cameron or Eva Marie. *shudder* But for now, letting a homegrown talent like Naomi, who has improved by leaps and bounds since her days on NXT,
Kevin Pantoja: FICTION – Those who read my Elimination Chamber review know my feelings on this change. I've never been impressed with Naomi outside of a few athletic spots in her entire WWE tenure. Alexa Bliss hasn't been an incredible champion but she's been nailing the character work since getting called up. Her facial expressions, mannerisms and promos are the best in the women's division on either brand. She had momentum and deserved to at least carry the title into Mania. Meanwhile, Naomi got a new entrance and then got hurt. She returned and promptly beat Alexa three times like nothing. There were no obstacles. It came across as simple, which isn't good. She also got outclassed on the microphone in each interaction with Alexa and that will continue to happen. Alexa should still be champion and if that wasn't the case, I'd have been cool with Becky keeping it straight from September until Mania.
5. WWE booking a Bobby Roode vs. Kassius Ohno title match on the February 22nd TV tapings is coming too soon.
Wyatt Beougher: FICTION – Under normal circumstances, I'd probably say FACT here, but I think the NXT creative team has earned enough trust at this point to get the benefit of the doubt. I sincerely doubt that next week's taping is going to feature a full-blown match with a clean finish between the two, and even if it does, I doubt that it'll be a letdown. Hero/Ohno has more than proven himself, and I can't help but think that he's going to get his due this time around in WWE. On top of that, Roode has more than lived up to his entrance music and has become a GLORIOUS addition to NXT. I just can't see the creative team jumping the gun with this one, so we're either going to get something truncated that leaves us wanting more, or we're going to get a classic that makes whatever week that episode airs on feel truly special. Either way, I'm happy with it, and I can't say that it's "too soon".
Kevin Pantoja: FICTION – Part of me wanted to say fact here. It does feel rather soon but what helps is who Kassius Ohno is. Most of the NXT audience already know who he is and there is buzz around his arrival. This will certainly be an early title shot but new stars have been thrust into big spotlights in NXT before. A few weeks after showing up, Samoa Joe wrestled NXT Champion Kevin Owens. Shinsuke Nakamura got Sami Zayn in his debut. It also helps that NXT isn't exactly overflowing with star power. There's Roode and Nakamura. Unfortunate injuries have stalled Austin Aries and Hideo Itami. Guys like Andrade Almas and Roderick Strong are nearly there but not quite. This gets Ohno a high profile match before the next TakeOver though I'm expecting some kind of shenanigans in the finish.
6. You will likely never watch WWE's "The Marine 5: Battleground."
Wyatt Beougher: FICTION – Originally, I had this one pegged as a FACT, but then I remembered that my friends and I tend to have terrible taste when it comes to what we watch after PPVs/Live Specials, and there's a very real chance that The Marine 5: Battleground will end up in the rotation at some point in the next year. And honestly, I'm okay with that, as it featured the AXEMAN!
Kevin Pantoja: FACT – To be fair, this isn't totally about the quality of the movie. It could turn out to be damn good. I'm just not interested and that's been the case for most WWE Film projects. I watched See No Evil and I do wanna watch the one with Rusev and Dolph Ziggler but that's it. If I find it on Netflix or if the WWE Network started uploading these, I may check out a few but most likely it'll never make it to my TV.