Csonka's ROH TV Review 1.12.17
January 13, 2017 | Posted by
Csonka's ROH TV Review 1.12.17
Csonka's ROH TV Review 1.12.17
OFFICIAL RESULTS
– Decade of Excellence Tournament Match: Jay Briscoe defeated BJ Whitmer @ 10:00 via pin [**½]
– Silas Young & Beer City Bruiser defeated Alex Reynolds & John Silver @ 5:20 via pin [**½]
– Non-Title Match: Champions The Kingdom (Matt Taven, TK O'Ryan & Vinnie Marseglia) defeated Cheeseburger, Will Ferrara & Joey Daddiego @ 8:00 via pin [**½]
– Decade of Excellence Tournament Match: Chris Sabin defeated Colt Cabana @ 7:50 via pin [**]
---
– Christopher Daniels cuts a promo on his Decade of Excellence Tournament victory.
Decade of Excellence Tournament Match: BJ Whitmer vs. Jay Briscoe: Punishment Martinez and Kevin Sullivan are at ringside. No handshake from Whitmer. Whitmer stalls to begin talks with Jay, possibly mocking his poor choice in haircuts. Whitmer attacks with chops, as Kevin Kelly says he's been in Singapore, training with Kevin Sullivan. Whitmer lays the boots to Jay, lays in chops but Jay fires back with a flying forearm. Jay picks up the pace; lays in rights but Martinez and Sullivan distract Jay, allowing Whitmer to attack on the floor as we take a break. Post break, Whitmer crotches Jay on the post allowing Whitmer to take the heat. Jay fired back with rights and a dropkick. A suicide dive followed, back in they go and Jay hits the neck breaker for 2. Whitmer cuts off Jay with a DDT, but Jay fights off the XPLODER but Whitmer spits at him and hits an XPLODER for 2. Sullivan hands Whitmer the spike, but Mark Briscoe makes the save and attacks Martinez. Jay driller to Whitmer and that is all. Jay Briscoe defeated BJ Whitmer @ 10:00 via pin [**½] This was a perfectly acceptable wrestling match, that never quite got going as it was too concerned with Whitmer's shenanigans.
– Post match, Whitmer promises a sacrifice next week.
Silas Young & Beer City Bruiser vs. Alex Reynolds & John Silver: Young and Bruiser skip the handshake and attack. Silver and Reynolds battle back, using double teams but Young and the Bruiser quickly fight back. They hit rapid fire attacks on Reynolds in the corner, Silver gets a hot tag, tosses Young around with suplexes, but the Bruiser tags in and Silver hits the suplex. Young cuts him off, but then eats a code breaker into a bridging German for 2. Bruiser hits a falcon arrow (HE DID THE DEAL) and then the earthquake splash; jackknife cradle by Young gets the win. Silas Young & Beer City Bruiser defeated Alex Reynolds & John Silver @ 5:20 via pin [**½] Alex Reynolds & John Silver showed great energy and sold like champs for Young and Bruiser.
– Silas Young & Beer City Bruiser teased going after the six-man titles, bringing out Bull James. Young puts over James… But IT WAS A TRAP and they beat him down. Bruiser finished off James with a frog splash.
Non-Title Match: Champions The Kingdom (Matt Taven, TK O'Ryan & Vinnie Marseglia) vs. Cheeseburger, Will Ferrara & Joey Daddiego: The Kingdom attacked before the bell, nearly finishing Cheeseburger. They worked through the break, and post break The Kingdom took the heat on Ferrara, hitting a series of double teams. Miscommunication by The Kingdom led to Cheeseburger getting a hot tag. It was actually a really fun hot tag by Cheeseburger; it broke down into the big move buffet. SHOTEI by Cheeseburger. The Kingdom then quickly took control back, and hit a quick series of moves on Cheeseburger and put him away. Champions The Kingdom (Matt Taven, TK O'Ryan & Vinnie Marseglia) defeated Cheeseburger, Will Ferrara & Joey Daddiego @ 8:00 via pin [**½] The pre-show stars were perfectly fine playing the sacrificial lambs to the champions. It allows the champions to get a win on TV and give then some momentum without wasting a real set of challengers. This was another perfectly solid match, more fun than I though it would be, but The Kingdom do nothing for me. They're just three dudes.
– We go back to Final Battle, and Broken Matt Hardy's video message to the Bucks of Youth. They are coming to the honorable ring to take out the spot monkeys and the ram shackled red necks.
– The Young Bucks arrive for some promo time. Matt apologizes for his lack of voice, he was screaming for joy over signing a new and lucrative contract. They are now the greatest team in ROH history. They can't be broken or deleted. The lights go out and a drone arrived, teasing Vanguard1. The Bucks superkick the drone.
Decade of Excellence Tournament Match: Colt Cabana vs. Chris Sabin: Cabana is another victim of the "I'm a heel now because they slowed down my old music" trend. Shelley is out with Sabin, and joins commentary. Cabana looks to work the arm and slow down Sabin, nice fast paced opening here. Shelley buries Cabana on commentary for being a jerk, a talented jerk, but a jerk nonetheless. Sabin attacks the knee and goes for rollups and then kicks Cabana in the face. High cross by Sabin gets two. Cabana bullies Sabin to the corner, uses the ref for a distraction and pokes Sabin in the eyes. They worked through the commercial break, post break, Cabana works the heat after working over Sabin on the floor and mocking Shelley. Cabana grounded Sabin, but missed his splash off the ropes. Sabin hits the missile dropkick, follows with the running kick off the apron. Back in and Sabin hits the tornado DDT for 2.Sabin then takes Cabana up top, but fights Cabana off and then runs into the running ass attack. Dalton Castle's boys arrive and distract Cabana, Sabin then gets a tornado small package for the win. Chris Sabin defeated Colt Cabana @ 7:50 via pin [**] This was a really flat match, especially in the main event spot. Also, having the face, Sabin, win off of what was basically a heel distraction tactic was ill advised even if it did serve to keep castle vs. Cabana going.
– Jay Briscoe, Christopher Daniels and Chris Sabin have moved on in the Decade of Excellence Tournament.
– End scene.
– Thanks for reading.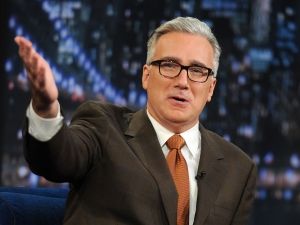 "Byyyyyyyyyyyyyye Felicia."
6.0
The final score: review Average
The 411
There was nothing bad on the show, but it was completely average and skippable.
legend