Csonka's TNA Impact Review 8.05.15
August 5, 2015 | Posted by
Csonka's TNA Impact Review 8.05.15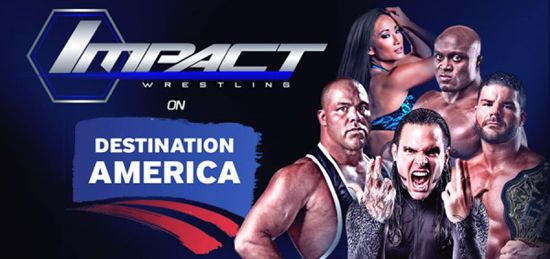 TNA Impact Review 8.05.15
OFFICIAL RESULTS
– Mr. Anderson defeated Bram @ 9:30 via pin [**½]
– Handicap Match: Gail Kim defeated Dollhouse @ 5:10 via pin [*¾]
– Eli Drake defeated Drew Galloway @ 3:50 via pin [**¾]
– Name vs. Career Match: Rockstar Spud defeated Austin Aries @ 11:20 via pin [***½]
– Mahabali Shera defeated James Storm @ 1:40 via DQ [NR]
– Full Metal Mayhem World Title Match: Champion EC3 defeated Matt Hardy @ 20:00 [***¾]
---
* We get a short tribute to Roddy Piper.
Bram vs. Mr. Anderson: We start with a match, which I appreciate. Bram attacked and beat the hell out of Anderson, making Anderson doubt himself and if he wanted to continue and take another beating from Bram. They went at it right away, no bullshit lock ups; these guys hate each other and brawled right away. This is appreciated. Anderson had control early, as he was fired up but Bram slowed the pace as they went into his wheelhouse and brawled on the floor. Bram controlled the majority of the match, with Anderson getting his hope spots. Bram showed frustration late, as Anderson kept surviving and fighting back. Bram became frustrated, grabbed Anderson's mic and then Anderson rolled him up for the win. This was a perfect fine opener, and sets them up to continue the program. It was a basic story of the younger man getting pissed when he couldn't win, he got overzealous and the veteran took advantage to pick up the win. Bram then laid out Anderson with his mic post match, which again, will lead to another match and likely a stipulation match.
* Borash interviewed Matt and Jeff Hardy. Matt says he defied the odds his while career along with Jeff, and now tonight, he defies the odds to win the world title.
James Storm Talks: Storm is out, and says he wanted to give guidance and leadership to those in the Revolution. He says that Khoya has failed him over and over again, and he now has to pay the price. Storm slaps him around and tells him he's just like the fans. Storm says he took him from his shit country, gave him things and made him. He keeps slapping him around and berating him, and then Khoya gives him the sky high and stands tall. He says he is not Khoya, he is Mahabali Shera from India, and he is proud of who he is and his people. He tells Storm not to touch him again and poses. And there is your face turn for Shera, and the start of the fall of the Revolution. The Revolution has largely been bad anyway, so I have no issues with them going away, But I am not excited at all for a Shera babyface run because he's not good. The segment was fine.
* We get a Dollhouse promo.
* Storm promises to take out Khoya for putting his hands on him. He will show why he is the leader and why Khoya is nothing.
Gail Kim vs. The Dollhouse (Taryn, Marti and Jade): Taryn did a lot of yelling as Kim had early control over Marti and Jade. Taryn would distract Kim, allowing her girls to take control and she would take cheap shots, but largely stayed away from Kim. Taryn then hit Marti late as Kim avoided the shot, Kim then ran wild and Marti and jade continue to be completely useless. Taryn ran and Kim won the match after she overcame the odds. Not a fan of the one person winning the three on one, even when one runs away. This would have been a fine time to run a DQ finish, because Marti and Jade are not a threat in any way. I know that they are the seconds to Taryn, but at least try to give them some credibility. Do the DQ, then let Kim chase off Taryn and lay out the others. Another loss does them no good.
* Galloway cuts a promo on Drake, he's pissed that Drake ended the Rising and cost him the title. Galloway will stand up to watch Drake fall. It felt a little over produced, but I thought that the promo was good.
Eli Drake vs. Drew Galloway: Galloway attacked right away and they brawled on the floor. Good start since they hate each other, we don't need to start with a lock up and grapple when there is such a personal issue and one man is hell bent on revenge. They spent a long time on the floor with Galloway working over Drake, and then the match officially started. Drake tried to run but Galloway chased him down and beat on him some more. Drake got a low blow on Galloway as he tried to enter the ring again and then posted him. Galloway eventually came back and fired up and just straight tried to beat a man's ass. Drake raked the eyes late and got a roll up with the ropes and stole the win. This was an overall heated brawl, and was a good first chapter for these two. I enjoyed that.
* Bobby Roode met with Bully Ray and is upset about the stipulation for the Aries match tonight. Bully says that Aries got what he asked for. Roode still is not happy about this, and Bully said that this is all on Aries. Roode says he will make sure that Aries doesn't lose, and Bully said he'd make sure the best man wins.
Name vs. Career: Rockstar Spud vs. Austin Aries: Aries tried to outclass Spud early, looking for the submission win right away. Aries continued the trend by outwrestling Spud and looking unimpressed by Spud's efforts. Aries kept shutting down Aries, Spud would make a comeback but Aries would cut him off. They had some really good back and forth here, and Aries again went for the submission late. Spud was able to survive the last chancery again, frustrating Aries. I really thought that Aries was selling the frustration well against his overall cockiness. Spud is a really good underdog, and Aries played well into that as the overconfident heel. Spud then survived the brainbuster, shocking Aries again. The crowd finally got into things late, cheering for Spud to overcome the odds. Spud got a good near fall late off of a frog splash. They went up top late, which led to Spud hitting the super underdog for the big upset. This developed into a really fun and quality match. I hope that they follow up well off of this for Spud; they used the exit of Aries to put him over, now they need to use that and book Spud effectively.
* Aries and Roode meet backstage, and say that they will see each other down the road.
Mahabali Shera vs. James Storm: Storm attacked before the bell and tried to beat some respect into Shera. Shera eventually got pissed and fought back, laying out Storm with clotheslines. This led to Storm getting the cowbell and using it for a DQ. Storm stood tall. It was what it was, nothing special, something to build on but I still think they are wasting their time with Shera.
* We discover that Bully Ray has been paid out backstage.
* After the break, we see Dixie and Jeff Jarrett talking about what happened to Bully. Jeff wants to help her, and asks her to allow him to put on a show, he wants GFW to help. He asks for one week to run the show, and she agrees.
* EC3 cuts a promo, noting that he is the house and that the house always wins.
Full Metal Mayhem TNA World Title Match: Champion Ethan Carter III vs. Matt Hardy: Everyone is banned from ringside for the match. We got the super special intros, and we're underway. Carter got in some shots, but Matt controlled early and used the weapons that made him famous to work over the champion. Carter did a good job of selling early on, bouncing well for the offense off the ladders. Carter turned the tide when he knee capped Matt with a chair shot, and they worked through the break. The second half of the match saw Carter control as Matt tried to overcome the knee issues. He sold well, climbing slowly on the ladder and selling the knee on the way up. Hardy tried a moonsault through the table, but Carter cut him off and targeted the knee to stop him. This led to a powerbomb through the table by Carter. When matt tried to fight back, Carter smartly went back to the knee, trying to make it mean something, and I appreciated this. They brawled to the floor late, leading to Matt making a bridge between the ring and steps with a ladder. Carter would hit a low blow and slam Matt down onto the ladder. As Carter tried to continue the assault, Matt hit a side effect on the apron and then set up Carter on a table on the floor. Matt then hit a top rope leg drop off of the top through the table, and both men were down. Both men battled to their feet, and Matt tried to climb and get the title. Carter again used the chair to strike Matt in the knee, and stopped his climb. They then did the duel climb, but Carter hit a low blow and grabbed the title for the win. Overall a very good main event match, with a Strong performance by Carter and Matt showing that he can deliver in his environment. The thing I liked about this is that Carter won clean, with no help, and beat Matt in his signature match. These are the kind of wins that Carter needs to make his reign feel as if it matters. It's the thing the Magnus reign lacked throughout. I wouldn't call this a great match, but it was very good and exactly what it needed to be.
* End scene.
* Thanks for reading.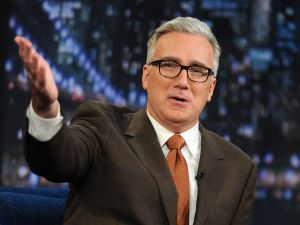 "Byyyyyyyyyyyyyyyyyyyyyye Felicia!"
7.0
The final score: review Good
The 411
This was a good rebound week for TNA, light on the story and letting the in ring carry the show. The Aries vs. Spud and Carter vs. Hardy matches are a lot of fun and worth your time. Some good wrestling, some solid first chapters and continuations of stories and an overall more focused show Hopefully now that we put on this show they can build off of it and gain some momentum back that they had prior to Slammiversary. Good effort this week from TNA.
legend