411's Ultimate Fighter 27: Undefeated Report 4.25.18
April 25, 2018 | Posted by
The Ultimate Fighter 27: Episode Two
INTRODUCTION: Season 27 of the Ultimate Fighter is here. This season will feature undefeated featherweights and lightweights, with current UFC Heavyweight Champion Stipe Miocic against current UFC Light Heavyweight Champion Daniel Cormier serving as the coaches ahead of their upcoming fight. There will be a lightweight and a featherweight winner. Last week, Joe Giannetti (6-0) defeated John Gunther (6-0) via quick RD1 submission in lightweight. This week, Kyler Phillips (5-0) faces Brad Katona (6-0) in featherweight action.
– Stipe Miocic pranks Cormier, hanging pictures of himself (including a nude) all over the Cormier locker room. Kyler Phillips has always wanted to be fighter. His father was a Gracie BJJ practitioner and later taught BJJ out of their garage. He also has a background in wrestling and won on Dana White's contender series in under a minute. He plans to use his power, and force Katona into trying to ground the fight, which will take it into his world.
– Team Cormier discovers the prank, and then shares a full frontal shot for Stipe to show him what a man looks like. Katona prepares for his fight and likes training with the lightweights to up the difficult level. Thailand Clark gets all pissed off when Cormier tries to give him advice, acting like a child. Cormier says he can accept the help or leave. Clark tries to defend himself, saying he's not here to make friends. Cormier then grappled with him and they seemingly make up. Clark says they are boys now.
– Back at the house, Katona discusses his personal life, and reveals his girlfriend also fights, at atom weight. He has a mechanical engineering degree, but wanted to chase his dream. He relocated to Dublin to train, and loves the scenery there. His girlfriend went with him. He trains with Conor McGregor's coach.
– At the house, Phillips says he loves fighting and figuring out other fighters. He trains at the MMA Lab, and we meet his girlfriend and their 20 or so pets. We now go to Katona's fight prep, along with some fight clips. He won Canadian golden gloves and was an alternate on the Canadian boxing team. he's a black belt in BJJ and has had 40 pro boxing fights. He and Cormier talk strategy, and Cormier thinks very highly of him as a fighter.
– WEIGH-INS: Kyler Phillips (145), Brad Katona (145).
– We get the usual pre-fight warm-ups.
LIGHTWEIGHT BOUT: Kyler Phillips (5-0) vs. Brad Katona (6-0): ROUND ONE: Phillips has a slight height advantage, as well as a 6-inchreach advantage. They come out striking, both connecting and showing good movement. Katona starts to land, Phillips takes him down and follows with body shots. Katona scrambles to his feet, and starts landing leg kicks and strikes. He's finding good success with the leg kicks, buckling Phillips several times. That allows him to land some combos, as well as more leg kicks and then body kicks. Katona keeps landing leg kicks with ease, and then gets a takedown. He works in the guard of Phillips, landing strikes and maintaining top position as the round ends. SCORE: Katona 10-9
ROUND TWO: Round two begins and Katona is right back to the leg kicks. Phillips tries to circle, but walks right into jabs. Katona stuffs the takedown, and then he gets a takedown. Phillips scrambles, and grabs the cage for the second or third time. Katona keeps landing leg kicks, for some reason Phillips' corner keeps yelling that Katona is hurt, he's not. Katona keeps a pressure along the cage, Phillips grabs the cage again. Fucks sake herb, get on that shit. They trade strikes, Katona gets the better of things and the round ends. SCORE: Katona 10-9, 20-18 overall. OFFICIAL RESULT: Brad Katona via majority decision (20-18, 20-18, 19-19)
– Cormier commented on Katona's win: "Brad fought a great fight. He is one of our best guys, he's so well rounded. We were surprised to get him (in the team selection) and were so happy when we did. Kyler really pushed him, but Brad got it done. He put it all together and got the team another win."
– Katona on his win: "I felt good during the fight. I thought Kyler's striking would be a lot faster, but my mind was sharp enough in there to catch him. My girlfriend always tells me to trust my striking and I felt that today. I'm happy to be on team Cormier, they have a lot of respect in my abilities that I think Stipe's team may have overlooked. But don't get me wrong, I am a huge Stipe fan! But it is just so great to have a team that believes in you and I could feel them all behind me in the fight."
– Next week we get lightweights: Luis Pena (4-0) vs. Jose Martinez Jr. (4-0). Also, Dulani Perry pisses off his teammates.
– Where we stand…
TEAM MIOCIC
* FW: Suman Mokhtarian (8-0)
* LW: Mike Trizano (6-0)
* LW: Jose Martinez Jr. (4-0)
* FW: Jay Cucciniello (8-0)
* LW: Allan Zuniga (13-0)
* FW: Dulani Perry (4-0)
* FW: Kyler Phillips (5-0, 0-1 TUF)
* LW: John Gunther (6-0, 0-1 TUF)
TEAM CORMIER
* LW: Joe Giannetti (6-0, 1-0 TUF)
* FW: Brad Katona (6-0, 1-0 TUF)
* FW: Tyler Diamond (9-0)
* FW: Bryce Mitchell (9-0)
* LW: Richie Smullen (3-0-1)
* LW: Luis Pena (4-0)
* LW: Thailand Clark (7-0)
* FW: Ricky Steele (5-0)
– End Scene.
– Thanks for reading.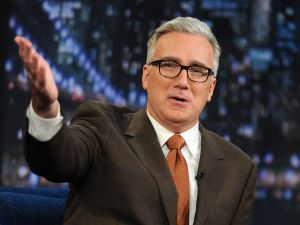 "Byyyyyyyyyyyyyyyyyyyyyye Felicia!"