411's Ultimate Fighter: Redemption Report 7.05.17
July 5, 2017 | Posted by
The Ultimate Fighter 25: Episode TWELVE
INTRODUCTION: Current UFC Bantamweight Champion Cody Garbrandt will be coaching opposite former champion T.J. Dillashaw. Both of them are former training partners. The twenty-fifth season (American version) of the series, the producers have opted to bring back previous participants from the previous seasons; the cast will consist of welterweights that have all competed on The Ultimate Fighter on previous seasons; this includes former participants and winners of the show, as well as one current UFC fighter. The winner gets $250,000 (no mention of a contract). Judging by the opening video package, some of these good brothers have had rough times post TUF. LAST WEEK, Dhiego Lima – (12-5 MMA, 2-0 TUF) vs. Tom Gallicchio – (19-9 MMA, 2-0 TUF) via decision. THIS WEEK, in the last episode of the season, a semifinalist attempts to recover from injury in order to get cleared for his fight. Former TUF winner Tim Elliot visits the house and chaos ensues. Then, two welterweights battle for the remaining spot in the finale as Jesse Taylor – (30-15 MMA, 2-0 TUF) faces James Krause – (23-7 MMA, 2-0 TUF), if Krause can compete…
– Dillashaw brings in former TUF winner Tim Elliot as a guest coach. We see Krause train first and Elliot is happy to be there and coach Krause for the fight. Dillashaw says Taylor has been a rock all season, and knows Krause is a tough guy and feels they are the top seeds overall. He feels he will have the strength and power advantage in the fight even though Krause has great grappling.
– Team Garbrandt is staying ready in case they get the call to replace Krause. Krause visits with the eye doctor, and he lost 80% of his eye skin. Krause is trying to stay positive, and the doctor says everything looks great and he's cleared to fight. He has some blurriness and swelling, due to the healing process, it's nothing out of the ordinary.
– Party time at the house, Tim Elliot is glad to be here for Krause. Some of Krause's other coaches are here and Julian Lane is getting drunk and loud. He starts to talk shit with Elliot, and throws a water bottle at him. Krause goes inside and Lane follows and the shit talking continues, Elliot isn't drunk but is also being an asshole and that leads to he and Lane pushing and shoving each other. Testosterone, alcohol and frustration are a bad combination. Seth Baczynski complains because Krause gets to have his training partners around, and doesn't think it's fair and creates an unfair set of circumstances. That leads to more pushing and shoving, what a bunch of fucking children.
– Weigh-ins: Taylor (171), Krause (170).
– Fight day arrives, the guys warm up and Dana wishes them luck.
Jesse Taylor – (30-15 MMA, 2-0 TUF) vs. James Krause – (23-7 MMA, 2-0 TUF): ROUND ONE: Taylor has taken pretty much no damage during the season, and Krause is coming off of the eye issue. Taylor has the overall experience advantage, but Krause has fought 7 times in the UFC, as well as a few times in WEC & Bellator so he has fought higher caliber opponents. Krause is younger, is one inch taller, and Taylor has a half inch in reach in him. They are both aggressive to begin, and Taylor takes things to the ground. Krause tries to keep him out of the guard, but Taylor settles in and is controlling with ease and working some solid strikes. Taylor works for side control but Krause sweeps and works into Taylor's guard. Krause looks to improve position, but Taylor is defending well and rolls into a near choke but Taylor is into his guard and lands some good strikes and elbows. Taylor has him grounded against the cage, lands short elbows, but Taylor sweeps and works into north south position. Taylor takes him back down, laying in shots from the guard and again lands some short elbows. He takes the back but time runs out. SCORECARD: Taylor 10-9
ROUND TWO: Taylor shoots right away, and ends up in Krause's guard again. Krause is defending well, not allowing Taylor to advance position. Taylor is doing enough to keep them on the ground, not doing a bunch of damage but accumulating riding time and keeping busy with strikes. Krause sweeps and Taylor looks to take his back but Krause, who is bleeding well avoids that. Taylor back into guard, working in some old school shoulder shrugs as well as keeping busy with the strikes. He goes back to the short elbows, laying heavy on Krause here and bloodying up Krause's face. Final 30-seconds here, Taylor is dominating and Krause has no answer for this. Taylor continues to smother him as the round ends. SCORECARD: Taylor 20-18
ROUND THREE: For the second week in a row, we're getting a third round and I don't see why as Taylor has dominated. Taylor takes him down right away, working Krause against the cage and landing elbow strikes. Taylor keeps control, mixing in strikes and Krause has no answer for any of this. Taylor looks to get a hook in and take the back. Krause manages to avoid that, but Taylor gets mount and locks in a guillotine and Krause is done.
OFFICIAL RESULT: Jesse Taylor via RD3 submission
– The finals will be Dhiego Lima vs. Jesse Taylor. Hell of a redemption story for Jesse Taylor, who is 7-0 on TUF overall.
Team Garbrandt
* Hayder Hassan – (6-3 MMA, 1-2 TUF) (got to return for the wild card fight)
* Justin Edwards – (9-5 MMA, 1-1 TUF)
* Julian Lane – (11-6 MMA, 0-1 TUF)
* Johnny Nunes – (6-1 MMA, 0-1 TUF)
* Mehdi Baghdad – (11-5 MMA, 0-1 TUF)
* Eddie Gordon – (8-4 MMA, 0-1 TUF)
* Seth Baczynski – (20-14 MMA, 0-1 TUF)
* Hector Urbina – (17-10 MMA, dismissed due to missing weight)
Team Dillashaw
* Dhiego Lima – (12-5 MMA, 3-0 TUF) – advances to finals
* Jesse Taylor – (30-15 MMA, 3-0 TUF) – advances to finals
* James Krause – (23-7 MMA, 2-1 TUF)
* Tom Gallicchio – (19-9 MMA, 2-1 TUF)
* Ramsey Nijem – (9-6 MMA, 1-1 TUF)
* Gilbert Smith – (12-6 MMA, 1-1 TUF)
* Joe Stevenson – (33-16 MMA, 0-2 TUF) (got to return for the wild card fight)
– End scene.
– Thanks for reading, and a special thanks if you followed me through the whole season.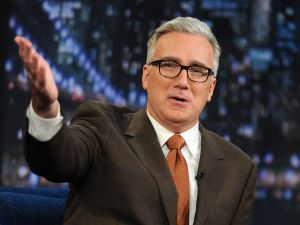 "Byyyyyyyyyyyyyyyyyyyyyye Felicia!"