Csonka's MLW: Fusion Review 9.14.19
September 16, 2019 | Posted by
Csonka's MLW: Fusion Review 9.14.19
Csonka's MLW: Fusion Review 9.14.19
OFFICIAL RESULTS
– Leo Brien defeated Wade Banks @ 1:30 via pin [NR]
– WAR CHAMBER: Tom Lawlor, Low Ki, Ross, & Marshall Von Erich defeated Jacob Fatu, Simon Gotch. Joseph Samael, & Ikuro Kwon @ 35:00 via [***½]
---
– Follow all of my reviews at this link.
– We open with a video package on CONTRA's dominance.
Leo Brien vs. Wade Banks: Brien left wrestling for a bit, becoming a mean bounty hunter, and is now back to kick ass. The bell rings, Brien runs wild and just kicks the shit out of Banks. The running powerslam finishes it. Leo Brien defeated Wade Banks @ 1:30 via pin [NR] Leo Brien was one half of the Dirty Blondes tag team, which by all repots are done as the company looks to move on with Brien as a singles moving forward. He's trimmed up and the squash was well done.
– Post match, Salina de la Renta and LA Park make their way to the ring. PARK attacks Banks and then he hits the referee with a chair, because that's what fat money making skeletons do in their free time. Park sits and rests his feet on the back of the referee as Salina says she is standing before all of you is because she is introducing the greatest wrestler in the history of Mexican sports, LA Park. She wants everyone to stand up and applaud Park because for five months, people have been asking when will they cash in the Golden Ticket and they will do it at Superfight, the first MLW.
– We get a video package on t the issues between the Hart Foundation and the Dynasty. Teddy Hart is at a hockey rink in Calgary. This is where he started his athletic career and taught him the discipline. It gave him perspective on how an athlete works, and he will show Hammerstone what jet lag is and when he gets back. Hammerstone will have to answer to the crimes he has committed against the Hart Foundation. Next week, we will see the Tag Titles defended in a two out of three falls match.
– Next is video of Kevin Von Erich bringing is sons, Ross and Marshall, to the property where the Sportatorium stood. Kevin talks about the energy he feels on the property, and says the people would be so loud. You sweat a lot in Texas in the ring and that's why he took his boots off and wrestled barefoot.
WAR CHAMBER: Tom Lawlor, Low Ki, Ross, & Marshall Von Erich vs. Jacob Fatu, Simon Gotch, Joseph Samael, & Ikuro Kwon: This is basically War Games (MLW sold the rights to WarGames to WWE so they changed the name) in an open cage with barbed wire around the top. Marshall & Gotch begin; Kevin Von Erich is at ringside. They brawl at the bell with Marshall hitting a dropkick and cannonball. He follows with a slam, strikes, and beats Kwon around the ring. He follows with chops, and a sliding lariat. Gotch fires back with kicks, but Marshall grounds the action. Post break and Samael is in for Contra as they take control, working over Marshall. They work double teams, Marshall fires up but is quickly cut off as Gotch works submissions. Marshall tries to fire back and Lawlor joins the match and runs wild on Contra. The babyfaces take control, with Lawlor going crazy with strikes. Fatu is in next, the babyfaces attack but the numbers take over as Contra starts destroying both Lawlor & Marshall. Fatu is basically running wild like it's a hot tag and it's all Contra right now until Low Ki enters to even things up. he slams the door in Samael's face and hits a disaster kick on Gotch. He and Lawlor work together, and Samael is busted open big time from the cage door spot. They all pair off as kwon enters as the final Contra member. He immediately goes after Ki with kicks and Contra takes control as they pummel the faces. Ki gets tossed to the cage, and Ross enters and THE WAR CHAMBER OFFICIALLY BEGINS. Ross hits the ring all fired up and it's mass brawling. Marshall hits a slam and Samael is down in a pool of blood. Ross runs wild on Contra, as the faces make the big comeback. Post break and Contra has battled back, taking control. Fatu runs wild on Lawlor, as Samael hits a Saito suplex. Ross and Ki battle back, but Fatu cuts Ki off and climbs the cage until Ross cuts him off. Fatu & Lawlor brawl, with Lawlor taking control and covering for 2. The crowd tries to rally for the Von Erichs, but Fatu cuts them off. Samael chokes out Ki with tape, but the Von Erichs mount a comeback until Samael cuts Ross off. Marshall makes the save as Lawlor works a Muta lock on Gotch. Fatu uses Ross as a weapon, hits the pop up Samoan drop and Ki and Samael brawl up top, with Ki grinding his face into the barbed wire. Kevin fights off a masked ninja with the claw, while Lawlor chokes out Samael but Fatu superkicks Lawlor and hits the double jump moonsault for 2 as Ki makes the save. Fatu chokes him out, but the Von Erichs battle back and hit a doomsday claw on Gotch for the win.Tom Lawlor, Low Ki, Ross, & Marshall Von Erich defeated Jacob Fatu, Simon Gotch. Joseph Samael, & Ikuro Kwon @ 35:00 via [***½] This was a very good match, where they played to the war games stipulations/formatting well, the faces were over big time, they got revenge, and stood tall with the Von Erich boys coming off like big stars in Dallas. It served as a good culmination/conclusion to the Filthy Tom & friends vs. Contra feud, which has been one of the highlights of MLW TV. It will be interesting to se where the various players go from here.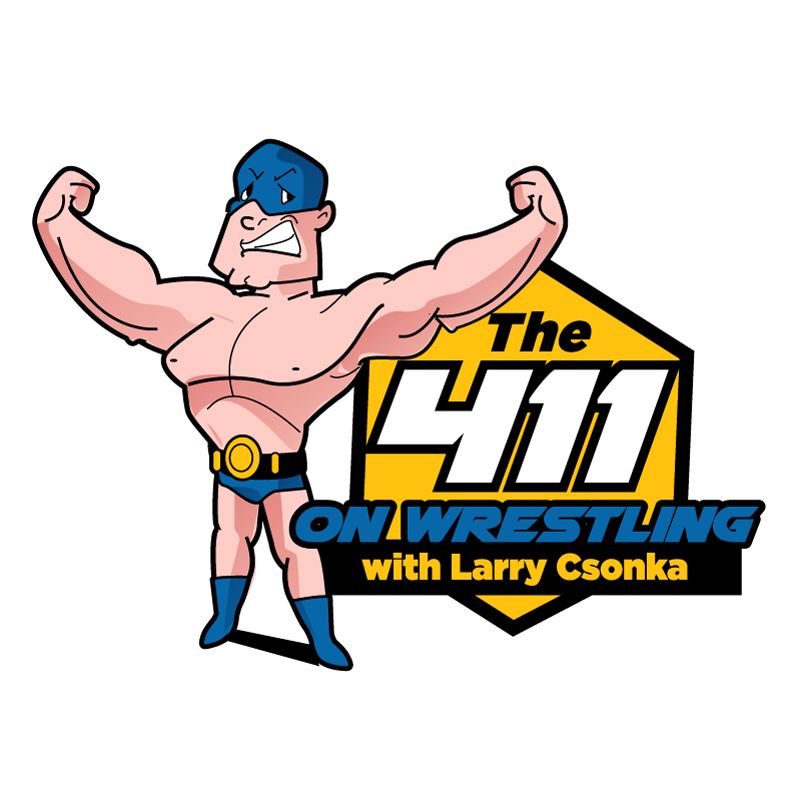 The 411 on Wrestling Podcast returns to the 411 Podcasting Network for episode 51. On the show, the good brother, Jeremy Lambert, joins 411's Larry Csonka as the guys will deliver a full breakdown of WWE Clash of Champions 2019, ponder if it's time to pull the plug on Kofi's title run, look at more fallout of the Anthem/AXS TV deal, and then take a look at Wednesday's NXT show, which is the start of the two-hour era. The show is approximately 81-minutes long.
* Intro
* WWE Clash of Champions Review: 4:45
* More Anthem/Impact/AXS Fallout: 48.15
* WWE King of The Ring Finals Predictions, NXT to Two Hours Debut Preview: 1:02:55
You can subscribe and listen to the 411 on Wrestling Podcast via the above player on Transistor, or on the following platforms:
* iTunes
* Spotify
* Stitcher
* Google Play
– End scene.
– Thanks for reading.
7.5
The final score: review Good
The 411
This week's episode of MLW: Fusion was a really good show, kicking of the Leo Brien singles run, announcing PARK vs. Fatu for the PPV and War Chamber delivering a very good match and satisfying conclusion to one of the promotion's main angles.
legend