Csonka's WWE Smackdown Review 6.12.18
June 12, 2018 | Posted by
Csonka's WWE Smackdown Review 6.12.18
Csonka's WWE Smackdown Review 6.12.18
OFFICIAL RESULTS
– Daniel Bryan defeated Shelton Benjamin @ 10:10 via submission [***]
– Rusev defeated Samoa Joe @ 9:55 via pin [**½]
– Non-Title Match: US Champion Jeff Hardy defeated Shinsuke Nakamura @ 8:12 via DQ [**¾]
– Asuka, Charlotte, Naomi, Becky Lynch, & Lana defeated Carmella, Billie Kay, Peyton Royce, Mandy Rose & Sonya Deville @ 12:00 via pin [**½]
---
– Follow all of my reviews at this link.
– You can check out my Mae Young Classic II wish list at this link.
– We open with highlights from last week's show.
Paige Hosts A Women's Money in the Bank Summit: Charlotte, Naomi, Becky Lynch, & Lana join Paige in the ring. Paige hypes up the women's MITB match, and says Raw has their best set to compete and she had the best of Smackdown qualify for the match and she doesn't care who wins as long as they bring the win back to her house. We get arguing and Lana forgetting her accent again. Charlotte says she's won almost everything and plans to win MITB. Becky disagrees and says she will win. She's sick of saying "she was" and says she will win, will cash in and will be champion again. Becky says she'll beat Charlotte again like she did last week. The IIconics arrive and mocks the MITB competitors, with Royce doing some impressions. They are not popular tonight. Kay mocks Charlotte, and Naomi cuts them off. The IIconics now make fun on Naomi & Lana. Mandy Rose & Sonya Deville now arrive. This leads to a brawl and a likely tag match. It wasn't as bad as the LOUD NOISES opening from Raw, but it also wasn't good and really added nothing to the MITB build. It was just people talking over each other.
– Charlotte, Naomi, Becky Lynch, & Lana vs. Billie Kay, Peyton Royce, Mandy Rose & Sonya Deville will take place later tonight.
Daniel Bryan vs. Shelton Benjamin: They lock up and Benjamin attacks with knee strikes. Bryan picks up the pace, hits a running forearm and they work to the mat. Bryan works into a cover for 2. The boot follows and Benjamin takes Bryan to the floor. Benjamin follows and slams Bryan knee first off of the announce table. We go screen in screen as Benjamin maintains control, continuing to work on the knee. Benjamin takes time to celebrate as Bryan fights back and hits the knee strike off of the apron. He rolls Benjamin back in and heads up top. He misses a splash and clutches at his knee. Benjamin grounds him with a half crab, but Bryan makes the ropes. Benjamin now kicks away at the knee of Bryan and maintains his control. Benjamin now follows with rights and goes back to the half crab. Back to full screen with Benjamin in control. Bryan fights to escape, but Benjamin traps him center ring. Bryan fights again and makes the ropes. Bryan now takes out the knee of Benjamin, follows with strikes and kicks; the dragon screw follows. Bryan follows with yes kicks, lighting up Benjamin in the corner and then attacks the knee and takes Benjamin up top. Benjamin counters out and hits a run up knee strike. Benjamin follows him up top and hits the superplex, covering for 2. Bryan counters pay dirt and gets the yes lock, but Benjamin counters out and into the half crab. Bryan fights and counters into the knee bar and Benjamin taps. Daniel Bryan defeated Shelton Benjamin @ 10:10 via submission [***] This was a good back and forth match, with Bryan picking up the hard-fought win ahead of his PPV match with Cass on Sunday.
– We get MITB hype…
THIS SUNDAY = 💰💰💰

– #RAW #WomensChampion @NiaJaxWWE vs. @RondaRousey
– #WWEChampion @AJStylesOrg vs. @ShinsukeN in a #LastManStanding Match
– Men's #MITB #LadderMatch #SDLive pic.twitter.com/KeOcOQ9jdv

— WWE (@WWE) June 13, 2018
– Paige meets with Asuka backstage, and Asuka says she wants Carmella tonight. Paige says that she'll add them to tonight's women's tag match. Paige meets with Miz, who is working Miz-fu in a ref's outfit. He wants to ref Joe vs. Rusev tonight, but Paige knows what he's trying to do. Miz is offended by these accusations and she tells him to shut up and ends up making him the ref anyway.
– We get highlights of the Styles vs. Nakamura feud.
Jerry Lawler Interviews AJ Styles: King brings out Styles for a top of the stage interview. King talks about Styles slapping Nakamura last week during the contract signing. Styles admits to losing his cool and apologizes for not knocking Nakamura's head off. This is rough stuff and the house that he built. If Nakamura continues to act like a child, Styles will act like a man, the last man standing. He'll walk in the champion and leave the champion. It was short and ok. It was basically here to use King in front of his hometown crowd.
– Miz prepares for his refereeing duties tonight.
– The Smackdown tag title match will be on the PPV kickoff show.
THIS SUNDAY: The #BludgeonBrothers @LukeHarperWWE & @ERICKROWAN defend their #SDLive #TagTeamTitles against The #GoodBrothers @KarlAndersonWWE & @LukeGallowsWWE in the #MITB #Kickoff at 6e/3p on @WWENetwork! pic.twitter.com/6eciEYwhMs

— WWE (@WWE) June 13, 2018
– English introduces Rusev.
Samoa Joe vs. Rusev: Miz is the special referee. They lock up and Joe lays in jabs in the corner. Rusev fires back and Miz backs him off. That allows Joe to fire back but Rusev cuts him off. They spill to the floor and brawl. Joe fights him off and follows with an elbow suicida. Post break, and Joe has control, grounding Rusev. Rusev slowly battles to his feet, but Joe takes him back down with a clothesline, covering for 2. Joe now works a cravat, grounding the action once again. Rusev again slowly fights to his feet, lays in kicks on Joe and follows with a corner splash. Joe cuts him off, but Rusev now firs back with kicks and takes Joe down. The crowd is behind Rusev, but Joe avoids the big kick and looks for the clutch. English distracts the ref and we get a ref bump, Miz is up after Joe hits an STJoe, and Miz won't count. Joe attacks, allowing Rusev to take out Joe with the machka kick and he picks up the win. Rusev defeated Samoa Joe @ 9:55 via pin [**½] This was a solid match with a slow middle, and a flat ending. I'd love to see Joe vs. Rusev in a 15-minute, full tilt match, with no bullshit down the line. Just going full hoss battle.
– Post match, Rusev lays out Joe with the ladder, but the Miz then lays him out with the skull-crushing finale. Miz climbs the ladder and grabs the briefcase. Miz opens the case to find pancakes. We see New Day laughing their asses off backstage.
Non-Title Match: Shinsuke Nakamura vs. US Champion Jeff Hardy: They lock up and work to the ropes, Nakamura plays mind games and Jeff attacks and lays the boots to him. He follows with clubbing strikes, and Nakamura powders. Jeff follows him out and attacks with an apron clothesline. We go screen in screen as Jeff takes things back into the ring. Nakamura cuts him off and Jeff comes up hobbling. Commentary quickly mentioned that Jeff has been showing signs of wear and tear on his body, so that works here for Nakamura to take control. Nakamura follows with bad vibrations. Back to full screen and Nakamura grounds things. Jeff slowly fights back, hits a kick but Nakamura counters the corner dropkick and a spin kick. Nakamura goes for a knee charge, gets cut off and Jeff hits whisper in the wind for 2. Nakamura hits knee strikes in the corner now, but Jeff hits a twist of fate and heads up top. The swanton connects but Jeff is favoring his back and is slow to cover, he finally does and gets 2. Jeff looks to finish things, but Nakamura low blows him for the DQ US Champion Jeff Hardy defeated Shinsuke Nakamura @ 8:12 via DQ [**¾] There have been reports of Jeff having nerve issues and he's been very limited in the ring as of late. If that's the case, they should really consider getting the title off of him ASAP. This was pretty good, despite the fact that Jeff was limited and was clearly playing the hits to get by. Nakamura came away looking strong heading into MITB, and they did so without having Jeff lose.
– Nakamura now hits Kinshasa and counts to 10, sending a message to AJ Styles.
– Carmella isn't concerned about Asuka; Charlotte beat Asuka and she beat Charlotte twice. No one in MITB concerns her and says that Asuka should be afraid of her because she's money.
– Renee interviews Big Cass, he cuts her off and takes over. Cass talks about doing an appearance at the fair, made 25 large, and left. He stole the height requirement sign so that he can again make fun of Bryan for being small. He gives the same promo as always, he's big, Bryan is small, he'll win on Sunday.
Asuka, Charlotte, Naomi, Becky Lynch, & Lana vs. Carmella, Billie Kay, Peyton Royce, Mandy Rose & Sonya Deville: Deville and Naomi to begin, they work some back and forth until Lana tags in. She hits a neck breaker on Deville for 2. Deville fights her off and Carmella tags in and lays the boots to Lana. She misses the broncobuster and Lana tags in Lynch. Lynch runs wild on Carmella, covering for 2. Royce tags in and lands a spin kick for 2 on Lynch. Kay tags in and they double-team Lynch, covering for 2. Post break, and the heels are still in control, working over Lynch as Deville hits a spear for 2. Kay in and grounds the action. Things have slowed to a crawl here. Lynch tries to fire up, and hits an enziguri. Charlotte gets the tag and she runs wild, clearing out the heels. She follows with chops and hits a fall away slam on Kay. Royce cuts her off, but Charlotte rebounds with a spear. Carmella tries to cut her off, Charlotte fights her off, but Charlotte moonsaults into knees. Rose & Deville work over Charlotte, but Charlotte fights them off and Asuka gets the hot tag and Rose cuts her off, but Asuka pulls an arm bar and into the Asuka lock and it breaks down. Carmella tags in and Asuka clears the ring as Charlotte hits a moonsault to the floor onto the IIconics. Naomi takes out Deville and Carmella in and superkicks Asuka and gets 2 as Lana makes the save. Asuka lock on Carmella and she taps. Asuka, Charlotte, Naomi, Becky Lynch, & Lana defeated Carmella, Billie Kay, Peyton Royce, Mandy Rose & Sonya Deville @ 12:00 via pin [**½] Booking wise, this was actually a smart match to book as you hype the women's title match, the MITB match, and possible feuds for after the PPV with Billie Kay, Peyton Royce, Mandy Rose & Sonya Deville being involved. The actual match was solid, but felt way too chaotic at times.
– Post match, the faces all look at the briefcase and the show ends.
– End Scene.
– Thanks for reading.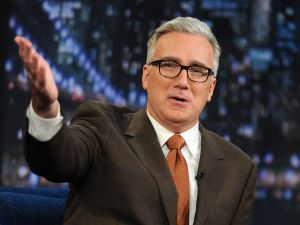 "Byyyyyyyyyyyyyyyyyyyyyye Felicia!"
6.1
The final score: review Average
The 411
Tonight's episode of WWE Smackdown was an overall solid show, better than Raw, but not by a large margin. It peaked early with Daniel Bryan vs. Shelton Benjamin, and while there was build for MITB, it wasn't anything that felt urgent like proper go home show should. It was more like, "here's a TV show, also, we allegedly have a big show on Sunday." It was fine.
legend