Csonka's Mae Young Classic II Wish List
May 28, 2018 | Posted by
Welcome back to column time with Larry. Today's column is all about the upcoming Mae Young Classic II, and the ladies I personally want to see involved. Now as in with all lists, not everyone can make it, and omissions had to be made, and some favorites didn't make it. The list is in no particular order, and is just the names I want to be involved, either for the first time or returning from last year. Some names have been left out because of contractual issues; because I found their participation too unlikely, and some because either I didn't want them in or thought someone else deserved a spot ahead of them. Also, these are just tournament picks, and while I could make a case for the company to sign many of the ladies, I'm just making tournament picks. Thanks for reading! Remember, it's wrestling, we love it and will disagree. The only rules are "have a take, be respectful, and don't be a dick."
Shazza Mckenzie: Shazza Mckenzie has done enhancement work for NXT, is a former Heart of Shimmer Champion, and is one of the many Madison Eagles trainees from Australia. At 29, she's a great babyface, and has been working since 2008. You always need a plucky underdog babyface in a tournament, either for an unexpected run or to have a fun match with a monster heel.
Kris Wolf: Kris Wolf is 33, who started off as a photographer, and then moved to Japan to become a wrestler and spent 4 years with STARDOM. She finished up with STARDOM in March and has since been on a wolf world tour, working a ton of dates in the US & Europe. Wolf is a wonderfully wacky character that is a blast to watch and has become a personal favorite of mine. I'd love to see her get the shot in the second MYC so that more people can enjoy the fun that is Kris Wolf.
Chelsea Green: Chelsea Green is unfortunately mostly known for her run as Laurel Van Ness in Impact Wrestling. While she did great and dedicated character work there, the gimmick greatly limited her as far as her in-ring work went. I appreciated her dedication to that gimmick, but have always enjoyed her work more outside of the gimmick. She's been on the WWE radar before as Daniel Bryan's therapist in a skit and on Tough Enough. The former Lance Storm trainee would be a good addition to the tournament.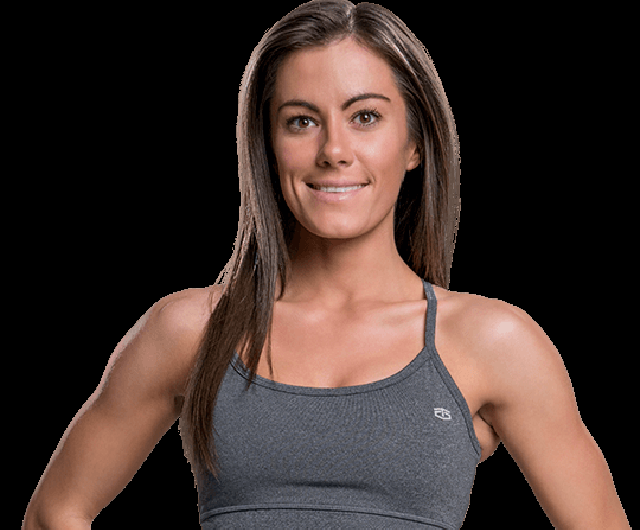 Kacy Catanzaro: Kacy Catanzaro is a former gymnast and likely best known for her time on American Ninja Warrior. Catanzaro became a beloved personality on the show and a star, as well as the first woman to complete the qualifying course on the show, making it up the warped wall. Her name was synonymous with the show and Catanzaro was someone the other women looked up to, unfortunately for Catanzaro, an entire new breed of women like Jessie Graff & Meagan Martin arrived with many more following. They were bigger, stronger, and faster. Catanzaro remained popular, but Ninja had passed her by and she retired to the WWE. Catanzaro has a great attitude, has been receiving rave reviews from her live event work, and as a fan, I'd love to see her get a shot here like Taynara Conti, Zeda, & Xia Li got last year.
Kay Lee Ray: 25-year old Kay Lee Ray got bounced by Princesa Sugehit in the first round in the first episode of the tournament last year. She is from Glasgow, Scotland and started working back in 2009. Many know her for her work in ICW, SHIMMER, and STARDOM, and is a charismatic daredevil style performer. She's a tremendously fun performer that would be a valued addition to a deep roster of female talent, a great tournament addition, and if they ever get the UK project off the ground, could be vital there as well.
Karen Q: I had hoped that she'd get a look last year, but it didn't work out. Karen Q has only been wrestling since 2014 and at this time last year had only worked 40 or so matches. She's doubled her match total, became an ROH regular and won the ECWA Women's Title 4th Annual Super 8 ChickFight Tournament. But she's only worked for ROH two times on 2018, and they have seemingly soured on her, likely because she's not dating lizardman. She has been getting rave reviews from everyone she works with, and from veterans like Mia Yim. She's shown rapid improvement, has a great command for someone you young as a heel, and if ROH isn't going to use her, I hope she gets a look here.
Piper Niven: In my opinion, Piper Niven was the breakout star from last year's Mae Young Classic that no one really saw coming. She was involved in some of the best matches in the tournament, putting in quality and consistent performances, showing good charisma and winning over the crowd. Niven also provides someone with a different look than much of the roster, and more importantly than that, she knows how to use her size, unlike Tamina or Nia Jax. She's a fun performer, who has worked extremely hard over the last year and became a much better in-ring performer than I thought she could be. I thought she was solid but would simply become the cliché big woman, but has really grown past that and is a quality worker with a lot of upside. If she grew so much in the past year, it makes me feel that we're just scratching the surface with her; she as the best kind of surprise out of the entire classic, and defiantly someone I want to see back for another run.
Stephanie Newell: Stephanie (Nixon) Newell is a WWE developmental talent that just made her return to in-ring action following a knee injury that took her out of last year's MYC. She started working in 2014, is only 23, and made quite the name for herself prior to signing with WWE. Her injury was the worst-case scenario, as many expected her to be one of the break out performers of the first MYC. While the injury derailing her first run was disappointing, she's been back since early April and has been getting rave reviews on her live event performances. Hopefully, the second time's the charm for her and she gets a chance in this year's sequel.
Proud doesn't even begin to describe it. You did it Dr. Baker…I love you! @RealBrittBaker pic.twitter.com/CgJkFRPZWE

— Adam Cole (@AdamColePro) May 19, 2018
Britt Baker: That's Dr. Britt Baker now. Britt Baker has only worked since 2015, and with her schooling complete, wrestling (while a love of hers) feels as if it will only be a hobby at best going forward as she "now has a real job." Baker is smart, in great shape, and has really developed into a good and fun wrestler in the 100 or so matches she's worked. If she ends up not being long for wrestling, getting a chance to do the Mae Young Classic would be a nice accomplishment for her.
Facing Monday like… pic.twitter.com/JpAGjdcmlt

— Jordynne Grace (@JordynneGrace) April 30, 2018
Jordynne Grace: With several names moving on from the indie scene, a motivated Jordynne Grace has really climbed the ranks over the past year. The 22-year-old has been working hard, getting into great shape, has become a staple of the east coast scene, seemingly working everywhere. Grace is a hard worker. And is only going to keep improving at the rate she is working and improving. She's a great powerhouse worker without being overly huge, and also still has good speed and agility. She's not limited to one style of match and works well with anyone and in any role. She's become a big favorite of mine over the last year.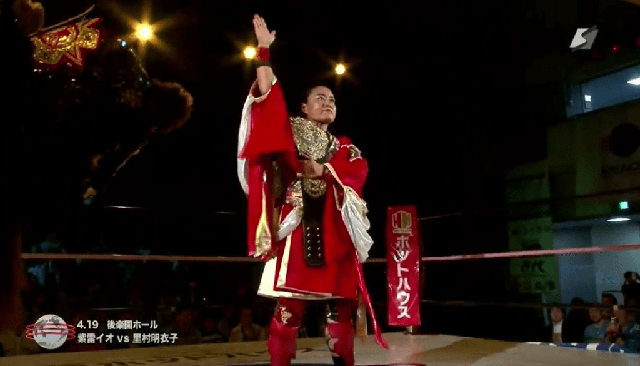 Meiko Satomura: Meiko Satomura is a legend, and thanks to the popularization of streaming technology, is having a career renaissance and impressing in front of a whole new generation of fans. She's been working since 1995, was the co-founder of Sendai Girls, and is an active and great competitor still in 2018. Much like Madison Eagles, who I will discuss later, she's a pioneer, and someone who should be celebrated in a tournament like this, even if it's just for a one-off appearance. Satomura being involved is one of those I really want it to happen but know it won't happen picks, but I love her and think she would be amazing here.
Jazzy Gabert: After watching a lot of her work, and how she handled herself in the MYC against Abbey Laith, I am convinced that Jazzy Gabert is absolutely everything WWE wants and needs as a monster force in the company. She's everything they wanted Tamina to be, and everything they want Nia Jax to be. She worked one tournament match and another tag that aired as a special feature during last year's MYC and got over huge, so much that she got signed. But a neck injury discovered by WWE ended that and she had to have neck surgery. It was a tragic end to a beautiful dream come true. If she's healthy and ready to go, I'd love to see her get a second chance and make another run and maybe even possibly get signed again.
Io Shirai: Io Shirai fascinates me to no end, she's not only the best women's wrestler in the world but the more I see from her, she's making a case for most outstanding performer and could very well be considered one of if not the best overall wrestlers in the world period; she's only 28. But more than that, she appears as if she is always getting better, which if you know of her, is an amazing thing to consider. She was reportedly set to sign with WWE and be part of last year's MYC, but due to issues with her medicals, that didn't happen and she returned to STARDOM in Japan. She's reportedly doing well these days health wise, but whether or not she's healthy enough to pass a WWE medical evaluation is another question entirely.
Toni Storm: Storm has been a standout in the UK scene, working for PROGRESS and also logging time in Japan with STARDOM. Storm was well on her way to becoming a good in-ring performer, with a good look and great in-ring presence and attitude, but the time in Japan refined her work and brought her up to a new level. The word was that she was on WWE's radar, and that was confirmed as she was brought in to work AXXESS over Mania weekend last so that WWE could get an up close and personal look. Since her run in last year's MYC, she traveled the world, dominating, and collecting titles just about everywhere she went. You can make a case that Toni Storm is one of if not the best women wrestlers in the world right now and I wouldn't argue with you. Bring her back and let her be awesome.
Mia Yim: Yim has been working since 2009, has TV experience with TNA/Impact wrestling, and has not only improved as an in-ring performer but has worked extremely hard to transform her body, becoming a real gym rat and getting into amazing shape. Another thing to consider is that WWE loves a good human interest story (Rich Swann in the CWC) and have been on an empowered women's trip since starting Diva's Revolution. Yim is a survivor of domestic violence, which was covered by the Huffington Post, and that's a story WWE may want to tell in order to sell her rise to a strong and successful woman. She's young, beautiful, talented and would help is WWE's self-admitted desire for diversity in the tournament. She had a good run in last year's tournament, and I was actually shocked that she hasn't been signed yet (she should be) and would be a welcomed returning face for the second MYC.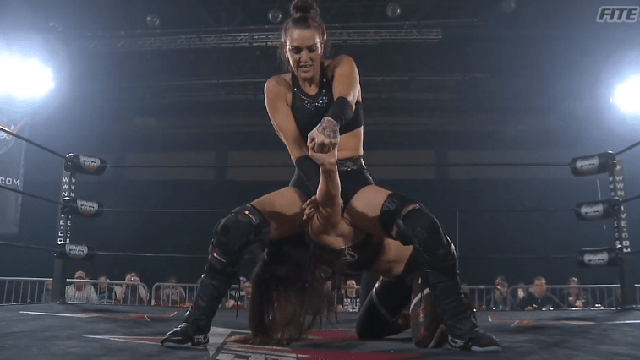 Madison Eagles: Madison Eagles is essentially the Godmother to the vast majority of the Australian ladies that made their way to the US. She's been a vital part of the women's wrestling scene in Australia but is unfortunately extremely undervalued by many for her own skills. Eagles is a top tier talent, one that carries herself like a star and can work with anyone. In many ways, I find Eagles to be one of the more important female performers of the last decade, not only for her in-ring work and what she's done in SHIMMER, but also for the talent she introduced to the US wrestling scene. Women's wrestling isn't where it is today without her. She's 34 and is coming off of severe knee injuries, but showed at SHIMMER 100 that she's still an awesome technician and amazing in-ring performer. I hate to use the phrase, but I fully believe that she deserves it to show a larger audience what she's got after all of these years. Things like the Mae Young Classic are supposed to celebrate women's wrestling, we likely can't have Sara Del Rey or Sarah Stock, but we deserve Madison Eagles.
– End Scene.
– Thanks for reading.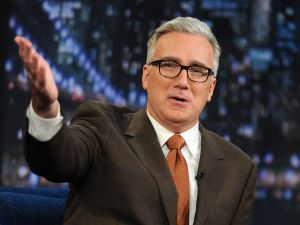 "Byyyyyyyyyyyyyyyyyyyyyye Felicia!"