411's Ultimate Fighter 26: Alvarez vs. Gaethje Report 11.22.17
November 22, 2017 | Posted by
The Ultimate Fighter 26: Alvarez vs. Gaethje – EPISODE 11
INTRODUCTION: The Ultimate Fighter 26 will see 16 women's flyweights descend on the Las Vegas desert in hopes of becoming the first female 125-pound champion in UFC history (and of course they get a contract). Coaches Eddie Alvarez and Justin Gaethje put the contestants through a grueling tryout prior to selecting their teams. Last week, #2 Barb Honchak (10-2, 1-0 TUF) defeated #10. Rachael Ostovich (3-3, 1-0 TUF) & #14. Nicco Montano (3-2, 1-0 TUF) defeated Montana Stewart (7-4, 1-0 TUF). THIS WEEK; Cinderella contender Nicco Montano goes toe-to-toe with the hard-hitting Barb Honchak for a spot at the live finale December 1st at the Park Theatre in Las Vegas.
– We see the ladies working out at the UFC Performance Institute. While there, Alvarez steals Gaethje's keys and parks his car by the highway. When Gaethje leaves, he can't find his car. Dana arrives and finds this funny and agrees, but says it was weak, promising revenge.
– The ladies talk at the house about how long the show has felt. They talk about missing home, but Honchak says she needs to stay focused because she's still in the competition. Honchak says Nicco wasn't ranked properly and has proven herself. But Honchak things skill and experience will carry her through to the finals.
– Gaethje thinks Nicco has been underestimated, and that she can outwork anyone. We see Nicco training, and also talking about Honchak. She knows Honchak was a great Invicta champion, but believes in herself and feel she can win. Gaethje believes she will outwork Honchak.
– We now see Alvarez prepping Honchak. He doesn't feel alarmed about Nicco in any way, and feels that Honchak's technique and experience will be enough to beat Nicco. Nicco is a southpaw, and Alvarez drills some specific counters and combos to work against her. Alvarez isn't worried about the fight at all and feels Honchak can dominate.
– Team Gaethje vandalized Alvarez's car with paint markers and then hung the car by a crane and sprayed it with silly string. Alvarez walks out during the prank, and laughs it off. He says you can't get mad when shit is funny, and says Gaethje outdid him prank wise.
– WEIGH-INS: Honchak (125), Montano (125.5).
– FIGHT DAY: We get the usual pre-fight prep and sound bites.
SEMIFINAL FIGHT – #2 Barb Honchak (10-2, 1-0 TUF) vs. #14. Nicco Montano (3-2, 1-0 TUF): ROUND ONE: Honchak has the vast experience advantage, but had a long layoff before the show. Honchak is also 37, while Nicco is 28, Honchak will enjoy a 3.25-inch reach advantage. They rush out, Honchak starts to work leg kicks and some solid strikes. They clinch and work to the cage. Nice back and forth along the cage, Honchak pressures and lands good knees. They work off the cage, Nicco switches position and they trade knees. They separate; Honchak lands a leg kick and striking combo as they clinch again. Nicco digs for a takedown, but Honchak lands knees. They separate, Honchak with more leg kicks and knees as they trade in close. Nicco fires back with a kick, and then gets a nice, clean takedown. She works from half guard, smothering Honchak and landing solid strikes. Nicco has completely taken over; works for mount but Honchak defends. Nicco lands elbows as the round ends. SCORECARD: Nicco 10-9.
ROUND TWO: Honchak looked to have round one secured, but Nicco made a great comeback and I feel stole the round. Honchak takes center cage right away, lays in leg kicks and Nicco shoots in and they work to the cage. Honchak tries to fight her off with knees, but Nicco bullies her around and she starts landing knees. They separate, and Honchak lands a good combo. Honchak shoots and to the cage they go. They trade knees, continuing to work along the cage. They separate and trade. Both are landing solidly, they clinch for a bit and separate with both landing. Honchak gets a takedown in the final seconds, but I don't feel she did enough to win the round, even though it was close. SCORECARD: 10-9 Nicco, 20-18 overall.
ROUND THREE: Final round now, they trade right away, with both looking aggressive to begin. Honchak catches a kick, but as she went for the takedown, Nicco takes her back and starts looking for a choke. Honchak struggles to escape, Nicco gets mount and transitions to north south. They work to the feet and to the cage, Nicco starts to land knees, Honchak answers back and they separate. Honchak shoots, but gets stuffed as they trade knees again. Nicco rushes her to the cage, but Honchak separates. They clinch again, and work to the cage. Final minute here as Honchak digs for a takedown, but Nicco fights it off. Nicco backs her down and then shoots and gets the takedown as the round ends. SCORECARD: Nicco 10-9, 30-27 overall.
OFFICIAL RESULT: Nicco Montano via unanimous decision 30-27, 30-27, 29-28
– Nicco had a great gameplan, bullying Honchak around and never allowing her to settle into her gameplan at all. I'm not sure that Nicco was completely under-seeded, or if she just thrives in the format, but she was impressive here. She improved with every fight.
– Honchak is very disappointed, but has high praise for Nicco.
– What is left?…
* #1. Roxanne Modafferi (21-13 MMA, 2-0 TUF) vs. #12. Sijara Eubanks (2-2, 2-0 TUF)
* #14. Nicco Montano (3-2, 1-0 TUF) advances
– NEXT WEEK: Next week, we get #1. Roxanne Modafferi (21-13 MMA, 2-0 TUF) vs. #12. Sijara Eubanks (2-2, 2-0 TUF).
Team Alvarez
* #2 Barb Honchak (10-2, 2-1 TUF)
* #3. Lauren Murphy (9-3, 0-1 TUF)
* #4. DeAnna Bennett (8-3, 1-1 TUF)
* #7. Melinda Fabian (4-3-1, 0-1 TUF)
* #9. Christina Marks (8-8, 0-1 TUF)
* #11. Ariel Beck (4-4, 0-1 TUF)
* #12. Sijara Eubanks (2-2, 2-0 TUF)
* #16. Shana Dobson (2-1 MMA, 0-1 TUF)
Team Gaethje
* #1. Roxanne Modafferi (21-13 MMA, 2-0 TUF)
* #5. Maia Stevenson (6-4, 1-0 TUF)
* #6. Montana Stewart (7-4, 1-1 TUF)
* #8. Emily Whitmire (2-1, 1-1 TUF)
* #10. Rachael Ostovich (3-3, 1-1 TUF)
* #13. Karine Gevorgyan (3-2, 0-1 TUF)
* #14. Nicco Montano (3-2, 3-0 TUF)
* #15. Gillian Robertson (3-2, 0-1 TUF)
– End scene.
– Thanks for reading.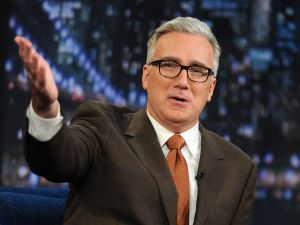 "Byyyyyyyyyyyyyyyyyyyyyye Felicia!"