411 Fact or Fiction Wrestling: Will Rey Mysterio Be Back With WWE in 2018?
February 18, 2018 | Posted by
Welcome back to 411 Fact or Fiction, Wrestling Edition! Stuff happened, people loved/hated it and let everyone else know. I pick through the interesting/not so interesting tidbits and then make 411 staff members discuss them for your pleasure. Battling this week are 411's Steve Cook & Tony Acero.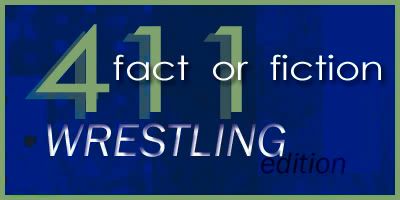 Questions were sent out Tuesday.
Participants were told to expect wrestling-related content, as well as possible statements on quantum physics, homemade pharmaceuticals, the Turtle Total Trip Theorem, pizza and hydroponics.
1. If it were up to you, you would push Braun Strowman as THE TOP GUY in WWE.
Steve Cook: FACT – Fact: I don't think there's a hotter act in WWE right now than that of Braun Strowman. The guy just obliterates everybody in his path. From a kayfabe perspective, he should be the top guy in the company right now. Considering fan reaction, he should also be the top guy. You don't hear the mix of cheers & boos that you hear with WWE's other top guys. The people are behind the Monster Among Men. I would strike while the iron's hot and have him chuck Brock Lesnar out of the Superdome at WrestleMania. You know what you're getting with Roman Reigns. Why not give Braun a chance to prove he can do as good, or even better?
Tony Acero: FICTION – I say this only because I have always been against the idea of a "THE TOP GUY" in the WWE, and would much rather have a roster of TOP GUYS that can evolve and fit into the hole that is the top whenever necessary. Now, would Braun be one of those top guys? Hell yes. But the idea of another John Cena or Roman Reigns in the shape of Braun Strowman doesn't work for me. It's hard enough for the WWE to book a monster without having him flip shit over every week; imagine if he were in the role of Cena? If there's one consistent issue with the WWE, it's the fact that people only matter when they say they matter unless you're Cena or Reigns. Braun is a rare breed who has overcome the ridiculousness his character sometimes possesses (and no, I'm not talking about the Cello incident – I found that hilarious). The minute you make him the "TOP GUY," however, that special it factor that he ha will diminish quickly. Braun is given to us in just the right dosage, and although I feel a nice little walk in the park with the title would do him good, it damned sure ain't happening at this particular time
2. WWE going back to dual branded PPVs is a good idea.
Steve Cook: FACT – Each year of the brand split has been dominated by one brand. SmackDown had the better shows in Year One, while Year Two has been all about Raw. The weaker side each year has had a difficult time filling three hours with PPV-quality sports entertainment. The only downside of the idea is it'll expand the gimmick matches like the Elimination Chamber & Money in the Bank to both shows. The MITB concept is beyond played out to me & I'd like to see it confined to one show. However, this complaint doesn't take away from the fact that many of the single branded PPVs have lacked in depth.
Tony Acero: FICTION – I wouldn't say this is a bad idea, I just think that the WWE will continue to mess certain things up with said idea. The split of PPVs was never a good one to begin with, they just didn't know what they were doing and considered the idea of two strong brands being able to stand on their own, but again, only when it mattered. What the combining of the brands will do is saturate the calendar even more, and not allow stories to expand naturally. But I say this knowing full well that the WWE still gave away PPV matches on regular shows only nights before the PPVs aired anyway. This all leads to me saying it's not a good idea simply because it's obvious the WWE doesn't know how to properly execute the best exposure for their business. I mean, revenue wise, they're profiting, so maybe this isn't their main concern and this is simply a matter of making things easier. Still, I can't help but think that had they done things a bit better prior to this decision, then perhaps they wouldn't have had to switch back in forth in less than four years ( that is an assumption of time, not a concrete fact).
3. Rey Mysterio will not be back in WWE in 2018.
Steve Cook: FICTION – Mysterio is heading to New Japan to work a match with Jushin Liger on one of their American shows, which sounds like fun. Whether he's doing anything else with them is unknown, and the appearance of Chris Jericho on Raw while wearing an Alpha Club shirt shows that appearing on a New Japan show or two doesn't put you in the WWE doghouse. He had an impressive performance at the Royal Rumble & I'd be shocked if WWE didn't invite him back for another as soon as possible.
Tony Acero: FACT – It was a nice surprise to see Rey, and an even better surprise to not hear him get booed because he's not Daniel Bryan. He also looked to be in great shape. For one, I would love to see a return, and have Rey put on the sweet ass matches we know he still can do, but I don't think the WWE has any interest in him outside of 205 Live, and I'm not sure Rey will allow that to happen. Hell, I'm not sure I would want it to happen either. Aside from that, I do hear that he has some dates coming up throughout the year and is even becoming a name for a length of time elsewhere, which would likely deny him the possibility of joining the ranks of the WWE. I think the window of opportunity is small for this one, guys, and although Rey is on the short side, it may already be too late to slide in.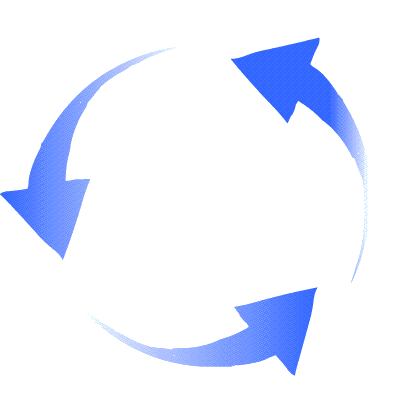 SWITCH!
4. Despite the charges being dropped by the prosecutor's office due to "insufficient evidence" in his domestic assault case, Rich Swann will never return to the WWE. NOTE: This was sent and answered prior to Swann & WWE parting ways.
Tony Acero: FACT – Yeah, Richy, I'm sorry, but not only did you alienate yourself as a wrestler from the fans, but this issue will be one that the WWE doesn't see the risk being worth the award. If this were, say, Stone Cold, then perhaps the WWE would try a littler harder to smooth things over. I won't make my own judgment on Swann one way or the other, but will say that Su Yung is awesome and it's a damned shame any situation lead to this for
Steve Cook: FICTION – Never is a long time, folks. As time passes, people will forget about the situation that forced Rich Swann off of WWE television. With no charges to speak of & the aggrieved party back together with Swann, it seems to me that WWE could bring him back with the justification that the time away from the company served as enough punishment for something he was never convicted of. Now, WWE could easily decide that Swann isn't worth the effort of bringing back, and I wouldn't blame them for that decision, but the phrase "never say never" comes to mind here.
5. You are more interested in the Fastlane main event now that Baron Corbin and Dolph Ziggler have been added.
Tony Acero: FICTION – Not even a little bit. Really all this does is make the ending all that more telegraphed. No one has cared about Dolph Ziggler in forever, myself included, and although Baron has improved immensely, I still find him relatively uninteresting. When Dolph left, I did not care. When he returned at the Rumble, I did not care. Now Cook may have cared, but that's because he's a sensitive soul and appreciates the simpler things in life. I, however, grow tired of a character that is staler than the Lorna Doone's ya left in the pantry. Dolph just…man…not enough room to talk, and yet, no energy to waste my time on it. The dude can wrestle, but his brother has entertained me more at Indy shows by doing so little than Dolph has done on the big stage while doing so much. As for Corbin, as I said before, he's grown, and has been able to bring an energy to matches that he simply didn't have before, and yet, I find no interest in his character. So no, adding these guys to the main event really did nothing for me. Nothing at all…
Steve Cook: FICTION – How about Dolph Ziggler getting rewarded for walking out on SD Live & dropping the US Championship by being given a WWE Championship opportunity? If I was on SmackDown I'd walk out on the show and let Daniel Bryan & Shane McMahon woo me back with title shots. They really want us to treat Ziggler like a big deal that deserves to be given things for being Dolph Ziggler, but I just don't see it. Somehow, Corbin has done even less to deserve a title shot even though he was around all that time Ziggler took off. They got wins over Kevin Owens & Sami Zayn on Tuesday night, but they still need to do more for us to buy them as main event level competitors in the Year of Our Lord 2018.
6. Waffles are superior to pancakes.
Tony Acero: FICTION – Look, I know I've had my complaints about pancakes, and I know that time and time again, he just saunters out there in a newly bright-colored shirt, speaks like Denzel Washington, caters to a crowd that is booing the shit out of him, and attempts to right a ship that he's steerin in the wrong direction, but I would honestly take any match that pancakes have over the greasy ass waffles known as Roman Reigns. I'll admit that the kitchen has focused more on the recipes than anything else over the past few weeks, making me think it's possible for possibly some crepes to become the top fluffy flour-based breakfast food, thus making both waffles and pancakes a seemingly ok item to have on the menu, but waffles leave a taste in my mouth I'm not sure I'm ready to allow. Waffle promos are weak and filled with non-sequiters and lies. Remember that time he said Joe and Finn had never beat him, when only one week prior to that….? Remember when he said he main event Mania's like four years in a row, when that statement was a stretch at best? Man….waffles suck. And pancakes, I'll admit, they're not nearly as annoying as they once were, but I gotta be honest, if I never had another, I probable wouldn't be mad. At the end of the day, you can't get mad at the food item too much, though. After all, it's the kitchen they are in, and most importantly, the cook that makes them – and for some reason, this cooky cook thinks all we ever want every single week, no matter what, is either pancakes or waffles… What about a Finnish Omelete? What about a Braunie shake? What about a fucking Cesaro oatmeal?!
Steve Cook: FICTION – I would grant you that the average waffle is better than the average pancake, and it's a lot easier to screw up a pancake than it is a waffle. But I've never had waffles that were as good as IHOP's Chocolate Chocolate Chip Pancakes. Eating a stack of those is as close to nirvana as I've ever felt. As usual, Chad Gable & Shelton Benjamin have no idea what they're talking about.