Csonka Reviews This Week's GFW/Impact Free Matches
July 12, 2017 | Posted by
Csonka Reviews This Week's GFW/Impact Free Matches
Csonka Reviews This Week's Impact Free Matches
OFFICIAL RESULTS
– Reno Scum defeated DCC @ 5:00 via pin [**]
– Garza Jr. & Laredo Kid defeated Fallah Bahh & Mario Bokara, Reno Scum (Adam Thornstowe & Luster the Legend), and Kingston & Bram @ 5:40 via pin [**¾]
– Mike Bennett defeated Mandrews @ 5:53 via pin [**½]
– Mandrews defeated Will Ospreay @ 4:19 via pin [***]
---
– These Impact matches are the company's US XPLOSION exclusive matches.
Reno Scum (Adam Thornstowe & Luster the Legend) vs. Kingston & Bram: They all brawl at the bell with Scum tossing Bram and then double teaming Kingston, Bram tags back in and he runs into double teams. Kingston trips up Thornstowe and that allows Bram to take control. DCC now has Thornstowe isolated and works him over in the corner, and Bram gets a cover for 2. Thornstowe is tossed to the floor, and Kingston works him over and bites his nose. Back in and Bram covers for 2. Quick tags by the DCC, continuing the heat on Thornstowe. Kingston then slows things down, working the chinlock and then hits a knee strike for 2. Bram tags back in and DCC keeps up with the quick tags, but Thornstowe counters a suplex and they do the double down. Legend gets the hot tag and runs wild on Bram. The big boot connects, and Legend sends Bram to the floor. Scum double teams Kingston, Bram makes the save and they work over Legend in the corner. Thornstowe trips up Bram, and Legend hits a flying forearm to pick up the win. Reno Scum defeated DCC @ 5:00 via pin [**] This started out with some good potential and energy, but they just fell into a lifeless tag formula and lost all energy. The finish was also very anticlimactic, it just sort of happened and that was that. This was ok.
Fallah Bahh & Mario Bokara vs. Reno Scum (Adam Thornstowe & Luster the Legend) vs. Kingston & Bram vs. Garza Jr. & Laredo Kid: Garza and Kingston start off, Garza runs wild, and rips his pants off. Bokara and Kid in now, Kid goes for a back handspring and lands right on his head, that looked bad and had to suck. Kid looks rocked, but fights back and then hits a 450 splash for 2 as Kingston breaks it up. Thornstowe in and takes out Bram, Bahh in as it breaks down into a big argument and brawl. Bodies fly to the floor and Garza wipes out the pile with a suicide dive and Kid follows with a moonsault. Legend then hits a suicide dive. Bahh wipes out Garza with a running cross body, Kingston in now and hits a suplex onto Garza covering for 2. Bram in and they work over Garza, as Bram hits the high knee strike, but Legend breaks up the pin. Bokara in and hits a German on Garza and it breaks down once again. Bahh and Kingston clear the ring, and Kingston hits a suicide dive and Bokara off the top and onto the pile on the floor. Kid hits a RANA onto Bran, and then hits a corkscrew moonsault onto the pile on the floor. Bahh teases a dive, and Thornstowe tosses him. Back in and Garza hits a suplex onto Bokara and picks up the win. Garza Jr. & Laredo Kid defeated Fallah Bahh & Mario Bokara, Reno Scum (Adam Thornstowe & Luster the Legend), and Kingston & Bram @ 5:40 via pin [**¾] This is an overall pretty good and fun match. They didn't get a lot of time and were rushed, which is a major issue with the XPLOSION matches, which is a shame because it's the only exposure some of these guys get. The good news is that the company is slowly but surely rebuilding the tag division, with LAX on top, a very good Garza Jr. & Laredo Kid team, a fun/serviceable Fallah Bahh & Mario Bokara team, the VOW, Reno Scum about to be back and now access to some really high quality international talent.
Mike Bennett vs. Mandrews: Since both are now under WWE contract, I thought it would be a fun one to toss in this bunch. Maria did a much shorter version of her intro here. Bennett had just debuted with TNA and this was his XPLOSION debut. Bennett controlled early, outwrestling Mandrews and celebrating. But he got too proud of himself, and Mandrews sent him to the floor and connected with a dive. Back in and Mandrews leaps off the top and right into a superkick. Mandrews quickly took the heat, easily grounding Mandrews and laying in some knee strikes to the back. Mandrews tries to fire up, but runs right into a dropkick. Bennett staying one step ahead of the faster Mandrews, Bennett hits corner clotheslines and follows with the running boot. Mandrews stops Bennett from posting him and then picks up the pace and hits a tornado DDT; the running shooting star press for 2. Mandrews up top leaps in and runs into a spinebuster. Bennett hits the rolling forearm and finishes with the miracle in progress. Mike Bennett defeated Mandrews @ 5:53 via pin [**½] This was a much better "debut" match than the one he had with Robbie E at the One Night Only LIVE PPV that same week. That match was booked way too evenly and Bennett looked like just another guy. Overall the match is perfectly fine/average, but Bennett came off way better and commentary actually did a nice job of presenting him as a star.
Will Ospreay vs. Mandrews: They didn't mess around, going fast paced from the start, working fun counters and getting the crowd into it. Ospreay hits the dropkick, but Mandrews hits a stunner. They go to the floor, and Mandrews rides his skateboard down the ramp and into a head scissors. Back in and Mandrews hits the northern lights suplex, but Ospreay cuts him off with the dropkick. They keep the pacing high, with Mandrews hitting a tornado DDT. Mandrews sets Ospreay up top, he follows but Ospreay hits the trapped corner dropkick and the Spanish fly for 2. Ospreay up top now, but the corkscrew shooting star press eats knees. Mandrews hit the kick to the gut, and spikes Ospreay with the reverse RANA. Mandrews up top, hits the shooting star press and picks up the win. Mandrews defeated Will Ospreay @ 4:19 via pin [***] This was when TNA wanted to sign Ospreay, and he agreed to come in and work the UK tapings. Unfortunately for TNA, NJPW was also interested and made Ospreay a deal, which he took. That led to Ospreay remaining a mainstay in the UK scene and not only working with NJPW but also ROH. It was an unfortunate miss or TNA, as Ospreay would have been a great get, but they had the right idea in going after him. In my opinion, Mandrews was just never used properly (or really at all for that matter). His best work while under a TNA contract happened for companies lie PWG & CHIKARA; he was a guy that really could have helped rebuild the X-Division. But his contract ended and WWE snagged him up for the UK Tournament and he's now under contract with them. As for the match, it was a good sprint with both men doing the absolute best with the limited time given to them and playing well to the crowd.
– End scene.
– Thanks for reading.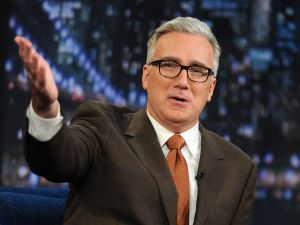 "Byyyyyyyyyyyyyyyyyyyyyye Felicia!"
6.5
The final score: review Average
The 411
This is a solid collection of matches this time around that you can knock out in under 30-minutes if you have the time and desire to do so.
legend