Csonka's King of the Indies (Night 1) Review 3.27.15
March 28, 2015 | Posted by
Csonka's King of the Indies (Night 1) Review 3.27.15
Introduction
As a reminder, this will not be another traditional recap, but instead it will be a mash up of the Rs, Instant Analysis and my usual Twitter ramblings I would do during the shows; completely uncensored and as the ideas flow unfiltered to the old keyboard. Remember, this is a review; and I am here to review the show. As always, I encourage discussion and even disagreement, just do so in a respectful manner. I will be doing the review for Raw and most PPVs and iPPVs going forward.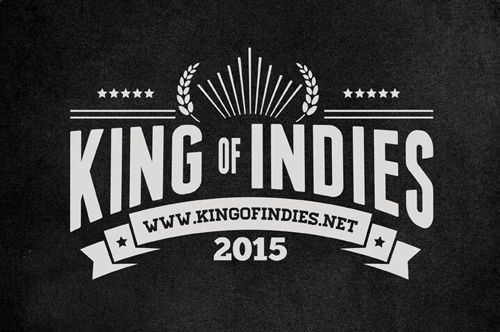 King of the Indies (Night 1) Review 3.27.15
OFFICIAL RESULTS
~ First Round Tournament Match: Rey Horus defeated Lil Cholo @ 8:00 via pin [***½]
~ First Round Tournament Match: Jeff Cobb defeated Rik Luxury @ via [**]
~ First Round Tournament Match: Adam Thornstowe defeated Shaun Ricker @ 8:00 via pin [**]
~ First Round Tournament Match: Vincenzo Massaro defeated El Mariachi @ 7:00 via submission [*]
~ JR Kratos won the 20 Man Battle Royal @ 12:00 [**]
~ First Round Tournament Match: Brian Cage defeated B-Boy @ 11:00 via pin [**½]
~ First Round Tournament Match: Willie Mack defeated Jody Kristofferson @ 11:00 via [**½]
~ First Round Tournament Match: Luster the Legend defeated Jeckles @ 8:00 via submission [DUD]
~ First Round Tournament Match: Timothy Thatcher defeated Dylan Drake @ 12:00 via Submission [***¾]
~ Ricochet defeated Joey Ryan and Matt Cross @ 12:00 via pin [***½]
You can order the show on iPPV/VOD at this link.
* You can read my Evolve 39 Review at this link.
* You can read my Evolve 40 Review at this link.
* They bring out all of the competitors, and then do a moment of silence and 10-bell salute for Cincinnati Red and Perro Aguayo Jr.
* We get introduced to all sixteen contenders for this tournament.
* I am watching a lot of these guys for the first time, which is cool as I like seeing new talent.
First Round Tournament Match: Rey Horus vs. Lil Cholo: Rey Horus has been wrestling since 2007 and was trained by Rey Mysterio Sr, and previously went as El Hijo de Rey Misterio. Lil Cholo works for Lucha Underground right now as part of The Crew. They had a really fun and energetic opener, good and clean lucha, some fun dives and a good crowd response for both men. Horus connected with a top rope RANA and scored the win. It was a great move, was hit perfect and they went home at the right time. This was a good way to kick off the show.
First Round Tournament Match: Jeff Cobb vs. Rik Luxury: Jeff Cobb was an Olympic wrestler (Guam), and is currently working for Lucha Underground (he'll debut soon). Cobb is rocking the singlet, no kneepads and little black boots. Rik Luxury has been working since 2000 and has been a mainstay in the California scene. This was completely different from the opener, which is appreciated. The opener was almost pure lucha, this is like an old school wrestling match, lots of grappling, counter moves and the like. Things slowed to a crawl with Luxury on offense, it was just an uninspired heat segment and he was a bit sloppy. I honestly do not need to see Luxury again. Cobb is obviously a great athlete, and showed a lot of promise. I look forward to seeing more from him. Cobb scored the win with the "tour of the islands" powerslam. He looked good.
First Round Tournament Match: Adam Thornstowe vs. Shaun Ricker: Shaun Ricker is a former WWE developmental talent, and actually made his debut on TNA Impact tonight. Adam Thornstowe has been working since 2001 and was trained by former ECW wrestler Mustafa. Thornstowe is extremely athletic, and they worked a fast paced open with Thornstowe showing off a sweet dive to get the crowd going. Ricker looked to try something fancy in the corner and slipped on the ropes. He paused, but Thornstowe smartly grabbed him into a small package right away to try and cover. Ricker took the heat, and things slowed. It wasn't bad, but came across like WWE style offense. Thornstowe made a good comeback with a lot of cool stuff, he comes across really well here. Ricker hit some kind of reverse flapjack deal and almost dropped Thornstowe. Not a good night for Ricker. Thornstowe hit a superkick, DVD and top rope splash to score the win. The right guy certainly won here, I was really impressed with my first viewing of Adam Thornstowe. I was not impressed at all with Shaun Ricker as he really held the match back with his mistakes and poor offense.
First Round Tournament Match: Vincenzo Massaro vs. El Mariachi: Massaro was part of the first KOTI tournament, losing to Scoot Andrews. El Mariachi has been seen on Lucha Underground. Commentary says that Mariachi has a career 4-0 record against Massaro. Mariachi did some lucha, it was fine. He flew over top of Massaro on a suicide dive, and then immediately hit an over the top rope dive. Mariachi was sloppy as hell through out, and even though they tried they really did nothing to keep my attention in a positive way. I really don't want to see either man move on in this tournament. Massaro hit a clothesline, and then locked in a head an arm choke for the victory. Moving on.
20 Man Battle Royal: The Competitors Are: JR Kratos, Dalton Frost, Big Ugly, Boyce Legrande, Idris Jackson, Marcus Lewis, Jinxx, Matt Carlos, Famous B, Rudy Juarez, Wil Cuevez, Campesino 1, Campesino 2, Anarkia Jr, Earl Kooter, Johnny Yen, Sione Finau, Big Duke, Peter Avalon, Mike Matthews, Truex, Joshua Roberts, Insano, Daniel. So yeah, this is a battle royal with maybe three guys I know. I will say that I appreciate breaking up the tournament matches with something different. This was every battle royal you've ever seen. It started to crowded, geeks got tossed, they did some fun stuff and the winner then gave us a fun elimination, hitting the sack of shit slam on Boyce Legrande onto a pile of bodies.
First Round Tournament Match: B-Boy vs. Brian Cage: Both guys have worked PWG and the California scene, and now work for Lucha Underground. B-Boy was playing the smart veteran, looking to ground and grapple with Cage to nullify his power advantage. Unfortunately Cage would still power out of stuff, causing B-Boy to work more counters. B-Boy late used an eye poke and cradle for a near fall, which was dickish and slick. They could have cut some time from this, it just felt long and like they were trying to make this an epic match instead of letting it happen organically.
First Round Tournament Match: Jody Kristofferson vs. Willie Mack: Jody Kristofferson is the son of singer/actor Kris Kristofferson and was previously in WWE Developmental. Willie Mack is known my many for his PWG work, and was supposedly going to be signed by WWE and then… wasn't. They worked a striking based open, with Kristofferson showing off his power and trying to use his size advantage. They blew a wheelbarrow into the stunner spot late (Kristofferson's fault) and Mack looked to either tweak his knee or just started to sell it to cover up. Mack took control down the stretch and then hit a corkscrew splash off the top for the win. It started out good, was rough in the middle, and then Mack pulled out a good ending. I'm still not that impressed with Kristofferson.
First Round Tournament Match: Jeckles vs. Luster the Legend: They brawled early, Luster the Legend went for a suicide dive and Jeckles pulled a Miz and didn't catch him. Don't be a dick man. Jeckles went for a head scissors and he under rotated and Luster didn't help either and Jeckles almost landed on his head. This is rough so far. Four minuets in and I have no clue what they are doing, they are simply doing moves to do moves; there is no structure or plan here. They just keep trying to do shit because the shit they are doing is not working. You had bigger guys trying to work stiff and also work smaller than they are and it was not good. Jeckles went for a dive late, came up short and Luster didn't help much either. Luster won with the cobra clutch. That's what I call the DRIZZLING SHITS.
First Round Tournament Match: Dylan Drake vs. Timothy Thatcher: Timothy Thatcher is awesome, he's a grappler with the trunks, boots and no kneepads. Dylan Drake looks to be his polar opposite, big robe, entrance and appears to be an over the top personality. Thatcher had an AWESOME match with Tommy End at Evolve 40. Commentary actually did a great job here, noting that since Drake knew about the match, he spent time in the grappling community to prepare. Drake then went into Thatcher's wheelhouse and grappled with him. Thatcher would gain advantages, so Drake would get the ropes or essentially run from some things until he was able to work over the knee. Drake focused on the knee and was breaking down Thatcher, and then applied his version of the sharpshooter. Thatcher was able to get the break with the ropes, and then got the arm bar out of nowhere and Drake had to tap. Timothy Thatcher is great, and I came away impressed with Drake. He was good, composed and worked Thatcher's style. This was easily the best thing on the show, and it needed it.
Ricochet vs. Matt Cross' Beard vs. Joey Ryan: Overall this was a fun main event. In some ways I really wished it had been Cross vs. Ricochet one on one, but Ryan was fine overall. The crowd stayed involved for the whole match, and they just delivered a fun, but not great match. It did its job as the special attraction, and was a good way to close out the show. Ricochet scored the pin on Ryan with a spinning Michinoku driver.
* End scene.
* Thanks for reading.
* Set for tomorrow…
~ KOTI Quarterfinal Tournament Match: Rey Horus vs. Willie Mack
~ KOTI Quarterfinal Tournament Match: Jeff Cobb vs. Brian Cage
~ KOTI Quarterfinal Tournament Match: Adam Thornstowe vs. Luster the Legend
~ KOTI Quarterfinal Tournament Match: Vincenzo Massaro vs. Timothy Thatcher
~ KOTI Semifinal Tournament Match #1
~ KOTI Semifinal Tournament Match #3
~ KOTI Finals
~ Ultimo Dragon vs. Juventud Guerrera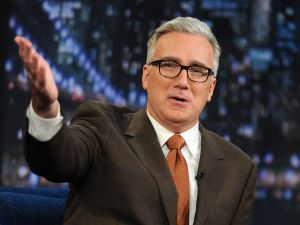 "Byyyyyyyyyyyyyyyyyyyyyye Felicia!"
5.4
The final score: review Not So Good
The 411
I realize that booking tournament shows are hard, and that sometimes you end up with a lot of hit and miss. The misses were two matches that were flat out bad, and some others that just didn't get to where they were trying to go. But the good news is that (outside of Massaro and Luster) the final eight looks good, and could provide some great action tomorrow night. Te opener and main events were good, and felt that Dylan Drake vs. Timothy Thatcher was the real standout on the show. As a whole, I'd have to call the show below average, but I feel the pieces are in place for a successful night two.
legend