Csonka's ROH Masters of The Craft 2018 Review
April 15, 2018 | Posted by
Csonka's ROH Masters of The Craft 2018 Review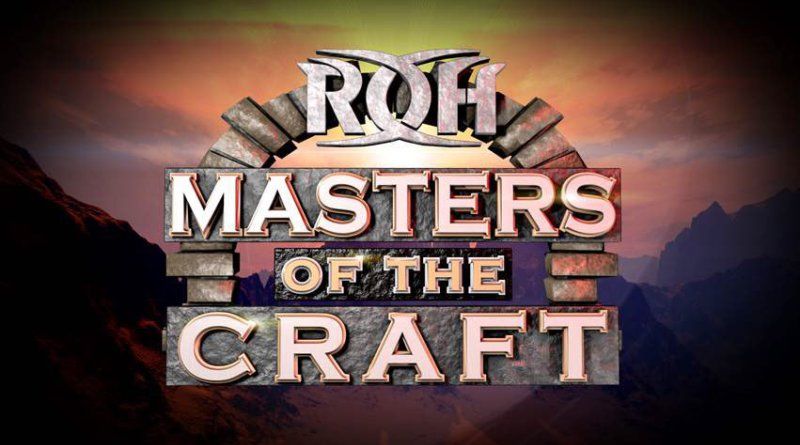 Csonka's ROH Masters of The Craft 2018 Review
OFFICIAL RESULTS
– TV Title Match: Champion Silas Young vs. Cheeseburger @ 9:45 via pin [**¾]
– Sumie Sakai, Tennille Dashwood, & Deonna Purrazzo defeated Madison Rayne, Jenny Rose, & Brandi Rhodes @ 8:40 via pin [**½]
– The Young Bucks, Adam Page, & Flip Gordon defeated Christopher Daniels, Frankie Kazarian, Scorpio Sky, & Shane Taylor @ 20:02 via pin [***½]
– ROH Tag Team Title Match: Champions The Briscoes defeated Matt Fitchett & Davey Vega @ 5:00 via submission [**]
– Jay Lethal defeated Jonathan Gresham @ 18:35 via pin [****]
– First Blood Match: Matt Taven defeated Cody @ 13:50 [**½]
– Non-Title Defy or Deny Match: Marty Scurll defeated Champion Dalton Castle, Punishment Martinez, and Beer City Bruiser @ 16:06 via pin [***]
---
– Follow all of my reviews at this link.
– My preview for the show is at this link.
– Ian Riccaboni, BJ Whitmer, & Caprice Coleman are on commentary.
ROH TV Title Match: Champion Silas Young vs. Cheeseburger: Burger attacks at the bell, and hits a shotei, knocking Young to the floor. After some brief floor brawling, Burger hits a plancha and then a double stomp off of the apron. Back in and Young cuts him off. The dropkick follows as Young covers for 2. Burger fights off a suplex and hits one on Young. Burger fires up with strikes, trips up Young and hits double knees. The slingshot senton connects for 2. Young cuts him off and hits knee strikes and the Finlay roll and Burger avoids the moonsault and hits an inverted DDT. The shotei follows for 2. They trade strikes, Burger sets Young up top and follows him up. They battle for position and Burger hits a DDT off the ropes, covering for 2. They trade strikes, Burger fires up but runs into the back breaker/lariat combo. Burger hits another shotei, but when he goes for the pin, Young cradles him for the win. Champion Silas Young vs. Cheeseburger @ 9:45 via pin [**¾] This was a pretty good opener, with an invested crowd, which helped.
– Bully Ray arrives. He tells Cheeseburger he lost because he sucks and doesn't know how to wrestle. He then says Cheeseburger never paid his dues, and from now on, he will pay his dues to Bully. He then says Cheeseburger has no personality, calling him a young boy. Cheeseburger steps up to him and calls him an asshole. Bully chokeslams him and Flip Gordon arrives and makes the save. He superkicks Bully and Cheeseburger fires up but Bully takes them out with clotheslines. He puts on his WWE hall of fame ring and shoots them the middle finger.
– Mandy Leon replaces Coleman on commentary.
Sumie Sakai, Tennille Dashwood, & Deonna Purrazzo vs. Madison Rayne, Jenny Rose, & Brandi Rhodes: Burnard the Business bear is out with Brandi. Rayne and Dashwood to start us off. They work into some counters to begin. Dashwood escapes, frustrating Rayne. Dashwood takes her down, and then hits a shoulder tackle. Rayne now hits a shoulder tackle, Dashwood trips her up and they exchange cradles for 2. Rose tags herself in and Sakai tags in. Rose takes her down, laying in ground and pound. The O'Connor roll gets 2. Deonna now tags in, Rose attacks with a knee and tags in Brandi. Deonna cuts them off and looks to work the arm. Burnard trips her up, and Brandi hits a dropkick. She follows with chops, and hits a sling blade for 2. Rayne tags back in, hits a boot and tags in Rose. They isolate Deonna, Rose hits a snap suplex for 2. Brandi tags back in and hits an x-factor for 2. She attempts to work the arm, but Deonna escapes. Sakai tags in and Dashwood takes out Burnard as it breaks down. Deonna hits an apron cannonball and then Rayne hits a high cross to the floor. Sakai hits a high cross off of the top onto the pile. Back in and Brandi rolls up Sakai for 2. Sakai hits smash mouth for the win. Sumie Sakai, Tennille Dashwood, & Deonna Purrazzo defeated Madison Rayne, Jenny Rose, & Brandi Rhodes @ 8:40 via pin [**½] This was a perfectly solid match, with not much crowd investment until the dives.
– Post match, Deonna cuts a promo about not winning the title. But thankfully, Kelly Klein didn't either. "I promised to break your arm, bitch." Klein arrives and says she's given her a chance to talk to her backstage. She claims Deonna is hiding from her. Deonna is ready to break her arm right now. Klein promises to face her on April 27th.
– Coleman is back on commentary.
Christopher Daniels, Frankie Kazarian, Scorpio Sky, & Shane Taylor vs. The Young Bucks, Adam Page, & Flip Gordon: Flip and Daniels start us off. Flip picks up the pace, frustrating Daniels. The dropkick follows and Page tags in, as does Kaz. These two have history. They brawl right away, but page hits a rolling forearm. They continue to trade, and both men are down. The Bucks now run wild on Daniels & Sky, working double teams and clearing the ring. Taylor is in and he overpowers Matt. Nick in and they double-team the big man, but Taylor tosses Nick into Matt. He takes out Flip, and Page is in. He attacks, Taylor fights him off, but the Bucks attack and we now get an 8-man human centipede submission spot. It was silly, but the crow loved it. Page takes control, and he then reluctantly tags in Flip. He works over Daniels until Taylor takes him to he floor. Taylor then follows with an apron leg drop. Daniels now covers for 2. Kaz in and lays the boots to Flip, and hits a suplex for 2. Sky tags in, and hits a side back breaker. Taylor back in as they continue to isolate Flip, the slam follows and then the heels attack as Taylor takes the ref. The Taylor splash gets 2. Kaz tags in, grounding the action. Flip slowly fights back, but he's cut off and dumped to the floor. Flip into the crowd and dives to the apron taking out Daniels. He follows with a moonsault to the floor. Backing and Kaz cuts him off with a half crab. Flip escapes and Page gets the hot tag, and runs wild. He hits a suicide dive and back in the dropsault gets 2. He fights off Kaz and Daniels, and then hits the apron shooting star to the floor. Taylor cuts him off, allowing Kaz to hit a slingshot cutter for the double down. It breaks down with the Bucks in, they run wild with dropkicks and now Taylor is in. they attack with dropkicks, and double teams follow. They send him to the floor. Superkicks follow, and now sharpshooters on Sky & Daniels. Kaz makes the save, and hits a code breaker on Flip. Page takes him out with the buckshot lariat and it's broken down again. Taylor is back in, but he eats superkicks. Daniels hits angel's wings and then eats a superkick. Page misses the moonsault, Sky misses a leg drop of the top and Flip misses a moonsault. The Bucks then miss stereo sentons. Taylor back in and he heads to the ropes and is cut off by Flip. Page now powerbombs Taylor. Daniels takes him out and the BME misses, superkicks for Daniels, Sky, Taylor and Kaz. Flip hits the star spangled stunner on Daniels and the rite of passage super indie taker finishes Daniels. The Young Bucks, Adam Page, & Flip Gordon defeated Christopher Daniels, Frankie Kazarian, Scorpio Sky, & Shane Taylor @ 20:02 via pin [***½] This was a very good, action filled tag match, which the crowd was into the entire time. It was a ton of fun.
– Post match, Page and Flip hug.
– During intermission, they show a really shitty Cliff Compton vs. Kevin Steen empty arena brawl; Steve Corino and Matt Hardy had cameos. Cliff Compton was embarrassingly bad there.
Champions The Briscoes vs. Matt Fitchett & Davey Vega: Fitchett & Vega won a pre-show match to earn this underdog challenge title shot. The champions attack and run wild right away. back in and they isolate Fitchett, taking the heat. Fitchett hits a desperation dropkick and Vega tags in. He's quickly cut off and the champions continue their domination. The powerbomb/neck breaker combo follows for 2. Fitchett back in, and he's taken out. Mark hits a Russian leg sweep and chokes out Vega. Champions The Briscoes defeated Matt Fitchett & Davey Vega @ 5:00 via submission [**] This was an extended squash for the champions.
Jonathan Gresham vs. Jay Lethal: This is a rematch from Honor Reigns Supreme, which was a great match. Gresham looks to ground things, but Jay fights him off. Jay now grounds things, maintaining control and not allowing Gresham to his feet. Gresham now escapes into a cradle for 2, and Jay powders. Back in and Gresham grounds the action, and gets a crucifix for 2. He then grounds Jay, working the arm. Jay escapes and hits the cartwheel into the dropkick. He follows with chops, but Gresham attack s the arm and he follows with chops. They trade chops, but Gresham goes rights back to the arm. Jay cuts him off, attacking the previously injured knee of Gresham and they go to the floor. Jay continues to work the knee, back in and jay stomps the shit out of Gresham's knee. He follows with more chops in the corner, but Gresham counters out and hits a PK to the arm. Gresham is slow to follow due to his knee. He again targets the arm, grounding Jay. Jay fights off the octopus and makes the ropes. Gresham looks for a suplex, but instead starts working the arm again. Jay then powers him up and gets a suplex; they topple over the ropes, taking both men to the floor. They break the count, Jay lays in chops, looks to attack the leg but Gresham fires up with chops and they trade strikes. Jay lights him up and hits a superkick, but Gresham fires up and hits a German for 2. Jay now looks for a figure four, but Gresham cradles him for 2. Jay then hits the lethal combination for 2. Jay looks for the injection, but Gresham gets a backslid e counter for 2. He then locks on the octopus, and cranks away at the arm. Jay attacks the knee with elbows, and locks on the figure four. Gresham fights, but Jay pulls him center ring; Gresham counters into an arm bar, but Jay rolls to the ropes. Gresham drags himself to his feet, but jay continues to assault the leg. They go crazy fists, Gresham counters lethal injection into a German. Jay tries it again, but his arm gives out and Gresham cradles him; Lethal counters and he gets the cradle for the win. Jay Lethal defeated Jonathan Gresham @ 18:35 via pin[****] This was a great back and forth match, that played very well off of their previous meeting and has a great sense of urgency and aggression. The crowd was into it.
– Post match, lethal says this is what ROH is all about, two guys giving their all. Angles and storylines didn't make this match, two great wrestlers did. He puts over Gresham as one of the best. He thanks Gresham for bringing out the best in him. Gresham praises Lethal, but adds that he is the best technical wrestler in the world, but they aren't done yet. Gresham wants another match, and Lethal agrees.
First Blood match: Matt Taven vs. Cody: Brandi is out with Cody, while O'Ryan is out with Taven. Cody sends Brandi to the back. Cody takes out O'Ryan and knocks Taven to the floor. O'Ryan is busted open as Cody hit him with the ring. We get some stalling here. O'Ryan now heads to the back. Taven backing and hits a disaster kick and takes the ring from Cody, but Cody cuts him off and then clotheslines him to the floor. They brawl at ringside, and back in, Taven cuts off Cody and attacks his eye that was busted open a few weeks back. Taven takes control, hitting just the tip and then removes the buckle pad. Cody hits the snap slam, and now gets a chair. Taven then goes old school and hits him with a roll of quarters. Cody then manages to throw the chair into Taven's face. Cody looks to springboard to the floor, but Taven throws a chair into his face. Taven then throws a piece of the barricade at him. Taven brings a table into the ring, and throws a chair into Cody's face again. Taven sets up the table, takes Cody up top, but Cody fights him off. Cody flies and goes through the table, missing a top rope leg drop, busting his ass. Taven grabs a shard of wood from the table, looking to go Magnum TA here, but Cody fights him off and they collide into a double down. Vinny and his ax arrive. He slides it in and Taven grabs it and tries to cut off Cody's head, but Brandi returns and low blows Taven. Taven grabs his NWA/CMLL title, Brandi chases off Vinny with the ax, but Cody cuts him off and hits cross Rhodes onto the title. Taven uses the belt to block Cody's punch, but Cody avoids the belt shot, lays in ground and pound and the ref calls it off, because Cody's hand was busted open from the belt shot. Matt Taven defeated Cody @ 13:50 [**½] This was a perfectly solid match, with a creative finish. The thing that held it back was the overall lack of heat from the guys and crowd. Considering the feud and stipulation, it just felt like it was really missing something.
– Apparently, they canceled the Coast-to-Coast (Ali & LSG) vs. The Dawgs (Titus & Ferrara) match.
Non-Title Defy or Deny Match: Champion Dalton Castle vs. Marty Scurll vs. Punishment Martinez vs. Beer City Bruiser: This match is a non-title, Defy or Deny match. Under "Defy or Deny" rules, whoever is last eliminated cannot challenge for the World Championship as long as Castle is still the champion. This is also elimination rules. If someone other than Castle wins, they will get a title shot. Brian Milonas is out with Bruiser; the boys are out with Castle. They are selling that Castle has a broken right hand from Supercard of Honor, and has it all taped up tonight. They brawl at the bell, Bruiser and Martinez to the floor, allowing Marty & Castle to brawl alone. Martinez & Bruiser take them out and they work back and forth. Everyone back in now, Marty & Castle double-team Martinez and Bruiser joins in. They then work over Bruiser, Marty hits a superkick and then cradles Castle for 2. Martinez now does the deal with a falcon arrow on Marty. Castle cuts him off, but bruiser sends them to the floor. Marty attacks with chops, and then clotheslines. Bruiser is staggered, so Marty rakes the eyes. The tornado DDT follows. He calls for a chicken wing, but Martinez pulls him to the floor. Castle cuts him off, and then tosses Marty around. He Germans Bruiser, and Martinez flies in with the spin kick on Castle. Marty takes him to the floor, Bruiser up top and hits the splash on castle for 2. Bruiser sets Castle up top, follows and Martinez is in and we get a tower of doom. Marty in and hits a brain buster on Martinez. Milonas and the boys get involved, castle cuts him off and calls him a motherfucker. Marty hits him with an umbrella and tosses it to a boy. Castle tosses him and then throws a boy onto him on the floor and then throws the other onto him. Bruiser cuts castle off and Martinez attacks him. Martinez then hits a step up dive onto Milonas & The boys. Bruiser up top and dives onto the pile. Back in and Bruiser works over Marty, but Martinez is back and works over Bruiser. Head kicks follow and the chokeslam finishes Bruiser (13:00). Marty back in, and a curb stomp connects. Psycho driver countered by Castle and the cradle gets 2. Martinez with another head kick, hits the psycho driver and that gets 2. Castle hits bangarang and Martinez is gone (15:10). Marty attacks the injured hand of Castle and snaps the fingers. Superkicks follow, and counters bangarang into a cradle for the win. Marty earns another title shot. Marty Scurll defeated Champion Dalton Castle, Punishment Martinez, and Beer City Bruiser @ 16:06 via pin [***] This was an overall good match, and the Scurll win makes sense, and I can see him getting a title shot at the UK events coming up. It was really missing that hot closing stretch to put it over the top into a higher quality match.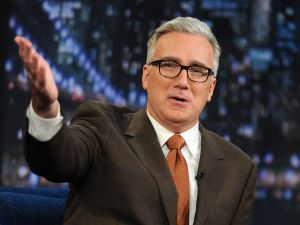 "Byyyyyyyyyyyyyyyyyyyyyye Felicia!"
6.8
The final score: review Average
The 411
This was an overall really solid show, with the multi-man tag being very good, Marty Scurll earning a title shot and Jonathan Gresham vs. Jay Lethal stealing the show…
legend