Csonka's WWE Smackdown Review 11.06.18
November 6, 2018 | Posted by
Csonka's WWE Smackdown Review 11.06.18
Csonka's WWE Smackdown 11.06.18
OFFICIAL RESULTS
– Winners Will Captain Survivor Series "Tag Teams" Match: The Usos defeated The New Day @ 16:10 via pin [***½]
– Non-Title Match: Champion Becky Lynch defeated Nikki Cross @ 5:40 via submission [**½]
– Rey Mysterio defeated Andrade Cien Almas @ 8:25 via pin [***¼]
– Samoa Joe defeated Jeff Hardy @ 9:30 via submission [**¾]
---
– Follow all of my reviews at this link.
– You can check out my top 49 matches of OCTOBER list at this link.
– My WWE Evolution 2018 review is at this link.
– My WWE Sweet Saudi Money II: Blood Money review is at this link.
Shane & Paige Talk: Paige is happy to be back home and introduces Shane McMahon, leading to highlights of Shane's world cup win. They take photos with Shane's trophy, and the crowd doesn't seem thrilled to see Shane. Shane doesn't think he's the best in the world and says the trophy belongs to Smackdown. With Miz hurt, he acted on instinct and couldn't let Smackdown fail. He shifts to Survivor Series talk. They hype the announced matches, and Shane introduces Daniel Bryan as the captain of the men's Survivor Series team. Bryan thanks the crowd and Shane. He's honored to captain the team. The Miz interrupts and limps his way out. He disagrees with Shane as captain, and praises Shane for his win, but admits that his disappointed to make the finals only to get injured. He says 2/3 of the trophy is his. They are "Co-Besties," and discusses joint custody of the trophy. Miz says he was never injured before Crown Jewel unlike Bryan and feels he deserves to be captain. Shane agrees and makes him co-captain. This was a solid segment to kick off the Smackdown side of the Survivor Series build, but ended rather flatly.
– Miz & Bryan argue backstage, and Shane says they bring out the best in each other and is counting on them. Shane says they have to fill the team tonight, and Miz wants Shane on the team. Bryan agrees. Bryan says Shane showed how much he cares about Smackdown and Shane accepts. Miz says Bryan can have the next pick.
Winners Will Captain Survivor Series "Tag Teams" Match: The Usos vs. The New Day (Kofi & Big E) w/Woods: Kofi in to begin, Jey takes him down with a shoulder tackle. They work into counters, Kofi hits a dropkick and dumps Jimmy. Big E tags in and attacks as Kofi gyrates. We go screen in screen as Big E has control on the floor. Back in and he covers for 2. Kofi tags in and double teams follow. The Usos cut off Kofi and take control of things, isolating him in their corner. More double teams follow as the Usos ground Kofi. Back to full screen as Kofi is down. Kofi fires up and hits the running double stomp and tags in Big E. He runs wild with suplexes on Jimmy, and the big splash is cut off with an uppercut. Big E fights back with an STO for 2. Jey blind tags in and enziguris follow and Jey flies into Big E's knees and Big E hits big ending for 2 as Jey makes the save. Big E misses the suicide spear and flies to the floor. He somehow powers up and slams an Uso to the barricade and then gets dumped into the timekeeper's area. Kofi flies with a coffin drop and wipes out the Usos. Back in and Kofi covers Jey for 2. The SOS follows for 2. Jey fires back, but Kofi heads up top and the high cross gets 2. Post break, and Kofi is in control, throwing kicks and fighting by himself. The Usos look to suplex him to the floor but Big E is back and hits the suicide spear. Kofi hits trouble in paradise for 2. Kofi lays in chops on Jimmy, takes him up top and follows him up. Jimmy head butts him to the mat but Kofi pops back up only for Jimmy to hit a superbomb. He heads up top and the big splash finishes Kofi. The Usos defeated The New Day @ 16:10 via pin [***½] This was very good as these two continue to work well together. They got time, they delivered, and it was a lot of fun.
– Post match, the Usos pay respect to the New Day, and name them to the team. New Day accepts.
– Miz is on the phone, setting up media appearances, but getting refused for Becky Lynch. Bryan arrives and picks Rey to be on the Survivor Series team. Miz runs him down, reminding Miz that he lost to Rey. Miz says if Rey impresses him tonight, he can be on the team. They agree to both pick a man and have them face for the final team spot.
– Becky Lynch arrives. She comments about her match with Rousey and asks who Rousey thinks she is that she can tell the real champ what to do. Lynch says a real champion fights through adversity, and that Rousey hasn't been tested yet. She is the man, and that is why she is a champion and Rousey isn't. AT survivor series, Rousey's weak mind will let her down. Lynch has been beaten down more times than she can count, constantly tested, and completely relentless. Rousey mocked her on Raw, for her journey, just because she paid her own way here. She wasn't handpicked like Rousey, wasn't meant to be the main event, or the talk of the industry, but here she is, the champ, the only champ. She doesn't want her respect, she wants her arm. Rousey may think she's the baddest bitch on the planet, but she'll make Rousey hers. Lynch says she's fired up and wants a fight right now. This was once again, great stuff from Lynch here. Sanity's music and Nikki Cross is with them. Lynch questions who Nikki thinks she is to step to the man. Nikki wants to play.
Champion Becky Lynch vs. Nikki Cross: Lynch takes her down to begin, shoving Nikki around and that just fires Nikki up and she starts fighting back until Lynch dumps her. Nikki then traps Lynch in the ring skirt and beats on her. Back in and Lynch runs and then trips up Nikki on the apron and slams her to the barricade repeatedly. Back in and Lynch covers for 2. Lynch grounds things, Nikki fights to her feet and cradles Lynch for 2. Lynch cuts her off with a dropkick, and follows with an XPLODER for 2. Lynch fights off Nikki, they trade strikes and Nikki starts to fire up and hits a corner splash and bulldog. Nikki heads up top and the high cross gets 2. Nikki gets the reverse DDT for 2. She follows with kicks, but Lynch cuts her off and the disarmher finishes Nikki. Champion Becky Lynch defeated Nikki Cross @ 5:40 via submission [**½] This was a solid match, with Nikki getting a lot in before losing. As of this time, it doesn't look like a full time call up, just a surprise appearance for the international show. Nikki did well, taking it to the overconfident champion, but Lynch took another arm home.
– Bryan interrupts a Miz selfie and says he picked Jeff Hardy for tonight's final spot match. Miz picked Samoa Joe.
Rey Mysterio vs. Andrade Cien Almas: Almas is out without Vega. They lock up, working into some back and forth and Rey hits a RANA. He then runs into a back elbow and Almas lays the boots to him. Almas lays in running knee strikes and covers for 2. He misses one and topples to the floor, Rey looks for a RANA to the floor, but is caught and slammed to the barricade. We go screen in screen, and back in as Almas attacks the arm and looks to ground Rey. Rey tries to fire up but is immediately cut off. Back to full screen, as Almas misses the corner knees and Rey hits an enziguri and then the seated senton. The head scissors follows and then the head kick gets 2. Rey heads up top, cut off by Almas, and he lays in chops and follows him up. Rey fights him off and Almas counters the sunset bomb and hits the running knees and that gets 2. Almas follows with a back breaker, heads up top and the double jump moonsault is blocked by the knees. 619 countered by Almas, but they topple to the floor and Rey sends him to the apron. The sliding DDT follows and back in, Rey heads up top and hits a RANA. The 619 follows and the drop of the dime finishes Almas. Rey Mysterio defeated Andrade Cien Almas @ 8:25 via pin [***¼] While I really wish that they would have built up Almas and made this match something special down the line, this was good. Almas for a lot in and looked on Rey's level and it was a fun match.
– Orton arrives and RKOs Rey post match. Miz & Bryan argue backstage and Miz agrees that Rey is on the team.
– Finn Balor has the jokes…
Like father, like son. Get well soon @TripleH ! pic.twitter.com/WTwRdwFCrG

— Finn Bálor forEVERYone (@FinnBalor) November 6, 2018
– Tetsuya Naito, absolute legend…
RE: The Naito-WWE story. Naito actually met with WWE officials at his favorite cafe in Tokyo. Naito heard their offer, then excused himself to use the restroom. Except he didn't use the restroom, he actually slipped out the backdoor, leaving the WWE reps with the bill. 😉

— Andrew Rich (@AndrewTRich) November 7, 2018
– AJ Styles comments on his rematch with Brock Lesnar at Survivor Series. He started his run here in Manchester, and is now rewarded with his rematch with the beast. He gave Brock all he had last year but came up short. It will be different this year, he will beat Brock Lesnar, and that's not a prediction, that's a spoiler.
– Paige arrives to announce the Smackdown women's team for Survivor Series. She names Carmella, Naomi, Sonya Deville, Asuka, and Charlotte as the team. But Charlotte doesn't come out. Mandy Rose does and questions why she isn't on the team. She says she's an upgrade from the other blond and Paige says she isn't on the team. She's curious as to why Sonya got a spot and she didn't. She eliminated Sonya in the Evolution battle royal. She then runs down Carmella, Asuka, and Naomi. Naomi beats her ass and they get separated, leading to a Mandy & Sonya standoff.
– Miz & Bryan are on commentary.
Samoa Joe vs. Jeff Hardy: Joe attacks at the bell, and works over Jeff until Jeff hits whisper in the wind for 2. He dumps Joe and follows him to the floor. Back in and Joe cuts off Jeff. Post break, and Joe is in control, laying in jabs. They trade, but Joe hits an enziguri and covers for 2. Joe now grounds things, working a neck crank. Jeff fights but Joe dumps him. He follows to the floor, and whips Jeff to the barricade. Jeff fights back and hits a clothesline from the barricade. Back in and clothesline follow and then a basement dropkick gets 2 for Jeff. Jeff fights off the clutch and hits the twist of fate. He heads up top and the swanton eats knees and Joe locks on the clutch and Jeff taps. Samoa Joe defeated Jeff Hardy @ 9:30 via submission [**¾] Joe gets his revenge following his wonky world cup qualifier loss to Hardy when they did the knee injury angle. This was a pretty good match with a fun closing stretch.
– Post match, Bryan and Joe brawl, Miz makes the save and Shane arrives and Bryan doesn't know it's him and takes him down before leaving.
– End Scene.
– Thanks for reading.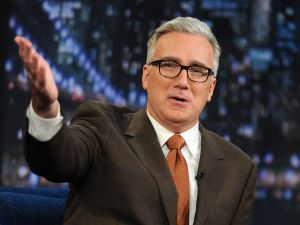 "Byyyyyyyyyyyyyyyyyyyyyye Felicia!"
7.0
The final score: review Good
The 411
Tonight's episode of WWE Smackdown was a good and focused show, as the Survivor Series PPV continues to take shape. There was some good wrestling, another really good Becky Lynch segment, and a surprise appearance by Nikki Cross; an enjoyable show.
legend