Csonka's WWE Evolution 2018 Review
October 28, 2018 | Posted by
Csonka's WWE Evolution 2018 Review
Csonka's WWE Evolution 2018 Review
OFFICIAL RESULTS
– Trish Stratus & Lita defeated Alicia Fox & Mickie James w/Alexa Bliss @ 11:05 via pin [***]
– Battle Royal For a Title Shot: Nia Jax won @ 16:30 [**½]
– 2018 Mae Young Classic Finals: Toni Storm defeated Io Shirai @ 10:12 via pin [****]
– Natalya, Sasha Banks, & Bayley defeated The Riott Squad @ 13:40 via pin [***]
– NXT Women's Title Match: Shayna Baszler defeated Champion Kairi Sane @ 12:30 via referee stoppage [****]
– Smackdown Women's Title Last Woman Standing Title Match: Champion Becky Lynch defeated Charlotte @ 28:50 [****¼]
– Raw Women's Title Match: Champion Ronda Rousey defeated Nikki Bella @ 14:10 via submission [***¼]
---
– Follow all of my reviews at this link.
– You can check out my top 36 matches of SEPTEMBER list at this link.
– My WWE Evolution 2018 preview is here.
– Nita Strauss opens the show.
– Renee Young, Michael Cole, & Beth Phoenix are on commentary.
– The crowd is hot here early on.
– Alexa Bliss arrives and mocks Trish & Lita.
Trish Stratus & Lita vs. Alicia Fox & Mickie James w/Alexa Bliss: Lita and James to begin, they lock up and work to the ropes. Lita follows with rights, and then a head scissors. She follows with ground and pound, and Fox now tags in. Lita tosses her around, follows with a clothesline and then drags James in. Trish tags in and they hit poetry in motion. Trish takes Fox down, and then follows with a snap mare. James tags in and they go face to face, James talks shit and they trade strikes. The crowd loves this big time. Trish follows with a Thesz press and rights, they work up top and trade strikes. Trish follows with a RANA off the ropes for 2. Lita tags in and James bails. Trish & Lita tease dives, but the heels walk away. They all brawl on the floor, back in and Fox accidentally kicks James. Lita up top but Bliss pulls her off the ropes and Fox and James now work double teams. James grounds the action, but James cuts her off and slaps Trish. Lita fights back with a RANA, but James hits the neck breaker for 2. Fox tags back in and lays the boots to Lita. The northern lights suplex scores for 2. Lita fights her off with strikes and the inverted DDT connects. Wholesale changes to Trish & James. Trish fires up with rights, follows with takeovers and a sitout spinebuster for 2. James fights back and gets a roll up with the ropes for 2. Trish escapes, hits stratusfaction but Fox makes the save, just barely. Twist of fate by Lita, and she heads up top and moonsaults both. Chick kick by Trish and she pins Mickie. Trish Stratus & Lita defeated Alicia Fox & Mickie James w/Alexa Bliss @ 11:05 via pin [***] This was a good match to open the show, the crowd was hot for everything, and Trish and Lita were better than expected considering their time off from regular action. It was a nice feel good moment to start things off. Mickie shined as the MVP, really holding things together. Fox was fine, outside of missing the pin break up, which didn't hurt things.
– The Bellas are interviewed about tonight's Nikki vs. Ronda match. Nikki dedicates her win to Ronda's mother and promises to win the title.
Battle Royal For a Title Shot: Ember Moon, Nia Jax, Tamina, Dana Brooke, Peyton Royce, Billie Kay, Asuka, Carmella, Naomi, Mandy Rose, Sonya Deville, Lana, Torrie Wilson, Alundra Blayze, Ivory, Molly Holly, Michelle McCool, Kelly Kelly, Maria Kanellis, and Zelina Vega are announced. Everyone gets entrances. The IIconics get promo time in their entrance, mocking Long Island and running down their fellow competitors. The bell rings and everyone attacks and dumps the IIconics. The former stars get surrounded by the current roster and we get the big brawl to begin. Blayze works over Tamina, and Sonya dumps Molly. She and Rose work over Kelly and eliminate her. They now attack Torrie, and Rose eliminates her. Rose then eliminates Sonya. Sonya is pissed. Blayze hits clotheslines, but Jax tosses her. Maria attacks her, hitting a DDT and Tamina attacks. Maria cuts her off and hits a broncobuster. Jax quickly eliminates her. Vega works over Tamina, but runs into a superkick. Tamina works over Naomi, and comes face to face with Tamina. They then start cleaning house on everyone, and then Tamina tosses Lana. Jax slams Tamina, but Asuka works her over with kicks, Naomi joins in and we get an eight person suplex spot. Carmella does a dance break, and Ivory dances with her. Rose then almost eliminates Ivory allowing Carmella to dump Rose. It breaks down, and Moon dumps Brooke. McCool now sets Carmella up top and follows with rights. She cuts off Moon but Moon tosses her. Asuka and Naomi work over Tamina, but Naomi gets tossed. Ivory attacks Asuka, as Moon DDTs Jax and she and Carmella blow a head scissors spot. Moon then dumps her, but Tamina attacks. Asuka now eliminates Ivory. Asuka and Moon battle now to NXT chants. Knee strike by Asuka, but Moon superkicks her and dumps Asuka for some sweet revenge. Tamina attacks, but Moon fights back but is caught with a catatonic. Superkick to Jax, Moon battles back and the crowd is with her. She works over Tamina, heads up top and hits the eclipse. She dumps Tamina. We're down to Moon & Jax. Jax attacks, tosses Moon around, and Moon to the apron, but she follows with kicks and drags Jax over the ropes and Vega sneaks in and she's still in apparently. She didn't fully toss them though and Jax is back in and they battle. Jax hits the press slam onto Tamina on the floor, which looked like it sucked. Moon attacks, but Jax hits a big spinebuster. Jax dumps her for the win. Nia Jax won @ 16:30 [**½] This was a solid battle royal, the layout was good and they had an invested crowd, but it had a lot of execution errors. Jax was also the least interesting winner.
– Jax wishes Ronda & Nikki luck, but warns that she's coming for the title.
2018 Mae Young Classic Finals: Toni Storm vs. Io Shirai: They shake hands and lock up, working into some back and forth. Toni grounds things, but Shirai counters out and into a head scissors but Toni escapes. They lock backup and Shirai works into some slick escapes, but Toni answers back and escapes and hits basement dropkick for 2. She follows with forearm strikes, but Shirai follows with a dropkick. She lays the boots to Toni, and follows with nee strikes for 2 and transitions into a rings of Saturn variation. Toni fights for the ropes, and makes it. Toni follows with kicks, and then plants Shirai with a wicked German. The running ass attack follows, Toni up top and Shirai pops up and hits a dropkick, sending Toni to the floor. Shirai follows with a big moonsault to the floor. They battle to the apron and Toni hits a head butt and German on the apron. Back in and Toni covers for 2. Toni follows with forearm strikes, Shirai answers back as they trade center ring. Shirai fires up and pummels Toni, hits a palm strike, and the runs into a lariat. Storm Zero follows and Shirai kicks out at 2. Shirai rolls to the apron, stuns Toni off the ropes, and follows with a 619. The springboard sunset flip scores for 2. Shirai follows with the double knees, heads up top and the moonsault eats knees. Storm zero connects and that is that. Toni Storm defeated Io Shirai @ 10:12 via pin [****] This was a great sprint style match that made the best of the time given to them. The execution was really good, and this was easily the best thing on the show so far, with Storm continuing to look like a star.
– Triple H, Stephanie, & Sara Amato arrive to congratulate Storm.
The Riott Squad vs. Natalya, Sasha Banks, & Bayley: Liv and Natalya start things off, they lock up and Liv slaps Natalya and runs. Natalya slaps her back and tags in Banks and they double team Liv with a Hart attack. Logan tags in and Banks lays in chops and follows with a lucha arm drag and dropkick for 2. Bayley tags in and double teams follow as Bayley follows with the stunner in the ropes. To the floor they go as Bayley maintains control. The Riott Squad cuts off Bayley and Logan covers for 2. Liv tags in and lays in kicks on Bayley and grounds things. Bayley fights to her feet, but Logan tags in and cuts that off. She grounds things, Ruby tags in and they work double teams and Logan covers for 2. Logan lays the boots to Bayley, but Bayley cuts her off as stuns her off the buckles and Bayley fights off the Squad only for Ruby to cut her off, but Bayley fights back again and looks for the tag, dumps Logan but Logan takes out Natalya. Liv tags in Ruby and pulls Bayley to their corner, but Bayley again fires up and fights them off and tags in Banks. Banks runs wild, hits knee strikes and the meteora follows for 2 on Ruby. Ruby fights off the banks statement, but Banks hits the knee strike. Bayley tags in and the backstabber and Bayley to belly gets 2 as Liv shoves Banks into Bayley. Banks fights off Logan, and then gets caught on a blown tope spot, and slammed to the barricade. She was supposed to be caught but came up WAY TOO short. The Riott Squad runs wild on Banks, and Natalya makes the save. Logan dumps her and more double teams follow on Banks. Ruby up top and Bayley covers Banks to save her but Ruby hits the top rope senton anyway, Bayley gets dumped but Banks kicks out at 2. Liv misses a kick, Ruby & Logan in and miss double teams and Natalya tags back in and runs wild on Logan, Ruby tags in and Natalya fights her off and slams her on Logan for a double sharp shooter. Liv makes the save, and covers for 2. Liv hits a double stomp and Bayley tags in and Natalya hits a powerbomb, top rope elbow by Bayley, she follows with a dangerous looking suicide dive and Banks hits the frog splash for the win. Natalya, Sasha Banks, & Bayley defeated The Riott Squad @ 13:40 via pin [***] This was good overall, it had a few hiccups, but the closing stretch was really well done and it felt fun. This was Liv's best performance overall so far on the main roster. The Riott Squad remains losers, and why this got more time than Toni vs. Io I'll never know, but at least it was good.
NXT Women's Title Match: Champion Kairi Sane vs. Shayna Baszler: Baszler looks to work her striking right away, working leg kicks and taking early control. Baszler is already breaking down Sane with the leg kicks, Sane picks up the pace and trips up Baszler with kicks and Baszler cuts off the back elbow and looks for the choke. Sane counters out with a stunner and hits a sliding D and double stomp on the apron. Baszler to the floor and Sane follows. Sane lays in chops, charges but Baszler cuts her off and slams her to the steps. Back in and Baszler lays in repeated knee strikes and a gut wrench slam for 2. She starts working the arm, grounding Sane. Baszler stomps away on the arm, like she did when she "broke" Dakota Kai's arm, and continues to attack the arm. Sane tries to fire back, they trade strikes, Baszler lights her up, kicks at the arm, but Sane hits a desperation spinning back fist. Sane fights for the anchor lock, but Baszler attacks the bad arm to escape. Sane fires away with chops, strikes, and follows with a spear. Sane is fired up now, hits a running blockbuster but Baszler kicks out at 2. The Alabama slam follows, but Baszler cuts her off and works a hanging arm lock in the ropes and drops Sane to the floor. Baszler follows and rolls her back in. Sane now counters a suplex into a DDT, heads up top and Baszler rolls to the floor, so Sane flies off with a high cross to the floor! Sane then dumps her into the crowd, who is now invested. Jessamyn Duke attacks, Saner fights her off, back in and Marina Safir distracts an attacks Sane. Baszler locks on the clutch, Sane rolls through like at Takeover and gets 2. Duke nails Sane, clutch by Baszler and Sane fights… but fades and the ref waves it off. Shayna Baszler defeated Champion Kairi Sane @ 12:30 via referee stoppage [****] It's a shame that so many pigeonhole Baszler as just Rousey's friend when she's worked very hard to develop into a great heel and really good well rounded wrestler. It took the help of Jessamyn Duke & Marina Shafir, but Baszler is the champion once again and it's time to get ready for the trio to run wild in NXT. This was great stuff, about on the level of their Takeover match. I wish the interference would have been hidden a bit better, but it gives fans more of a reason to hate Baszler and she and her pals have been working Sane, Shirai, Yim and others on the house show loop in trios tags, so that should lead to some fun tags on NXT TV. I'd prefer a clean finish, but at the same time, can appreciate what they are setting up. This was great pro wrestling with the pure babyface fighting against all odds to prove herself and the heel flipping the script to finally take her belt back. They work extremely well together, and the good news is that we'll get more of it.
Smackdown Women's Title Last Woman Standing Title Match: Champion Becky Lynch vs. Charlotte: This is a hugely pro-Becky crowd. Commentary tries to sell Becky as the heel here as the crowd goes insane for Becky. Becky takes Charlotte down, mocks her, and lays in leg drops and makes the ref count. Charlotte is up and hits a neck breaker; heads up top and Becky cuts her off and slams her to the mat. Charlotte learned nothing from Ric. Becky follows with an XPLODER, and Charlotte is back up and Becky misses a clothesline off the ropes. Charlotte hits a boot and the ref counts. She's back up and slams Charlotte to the buckles. Becky dumps Charlotte and follows, and beats on her with a kendo sick. Charlotte finally stops her and Becky kicks her down and then slams her off of the apron. The crowd wants tables, but Becky gets chairs and so does Charlotte as they toss them in the ring. There's like 16 chairs in the ring, and Charlotte pulls out a table and Becky attacks. Charlotte cuts her off with a suplex on the floor, but Becky is up and attacks with a chair shot. She continues to attack as the crowd chants that Charlotte deserves it. The ref counts on Charlotte, and Becky then slams her onto the pile of chairs. Becky stacks them up but Charlotte fights off the XPLODER, and hits a belly to back suplex onto the pile of chairs. The ref counts, Charlotte pulls out another table and slides it in only for Becky to cut her off with a kick. Becky sets up the table, Charlotte is up and back in and Becky hits a uranage onto the pile of chairs. She lays Charlotte on the table, heads up top and Charlotte rolls off and cuts her off. Charlotte lays the boots to her, and then lays Becky on the table. Charlotte heads up top and hits the moonsault, but, I AM THE TABLE! No break. Charlotte lays Becky back on the table, heads back up top and hits a senton to finally break the table. They beat the count, and Charlotte now gets a ladder. Becky cuts that off, and slams Charlotte on the ladder, which looked as if it completely sucked. Charlotte manages to fight back, clip the knee and works over the knee in the ladder. Charlotte, after some effort and time standing still, works a ladder assisted figure eight. Becky taps, but it doesn't matter. The ref obviously kicks a chair to Becky so that she can escape. The ref counts, and they work to the floor and Becky posts Charlotte. The ref counts as Becky grabs her title and walks away, but Charlotte chases and they brawl in the crowd. Charlotte lays in chops, Becky keeps firing back and they battle back to ringside. Charlotte dismantles an announce table, slams Becky onto it and again. Charlotte drags out another ladder, sets it up but Becky stops that and lays her onto the dismantled table, climbs the ladder, and hits the big leg drop and puts Charlotte through the table. Becky is up and then starts pummeling Charlotte. Becky buries Charlotte under chairs and pieces of table. The ref counts, but Charlotte is alive and beats the count. Becky is shocked and can't believe it. She's backing off now, and Charlotte attacks with kendo stick shots and a spear on the floor. Charlotte drags Becky's carcass to the table, they battle to the apron and Becky powerbombs Charlotte through the table on the floor. Charlotte can't beat the count and Becky retains. Champion Becky Lynch defeated Charlotte @ 28:50 [****¼] This was an overall really great match and effort by both as they went for broke and really gave it their all. I felt that it was at it's best when they were just scrapping out of hate and that it eventually became a very WWE gimmick heavy/over produced match when it didn't really need to be, but that didn't hurt my enjoyment. There were a lot of little things I enjoyed, like Becky's selling of Charlotte's comeback and the overall vibe of the match was on point and played off of the feud very well and the crowd loved it. Often times you get these gimmick matches to play off of a feud and the tone just doesn't fit what it should be, but they nailed it here and Becky retains, which I feel was the right call in my opinion. Overall this was a success, and felt like an appropriate blow off/end to the feud, at least for now, it's time for Becky to move on. They had some strong competition from the NXT ladies, but delivered big time.
Raw Women's Title Match: Champion Ronda Rousey vs. Nikki Bella: Brie is out with Nikki. Rousey gets a takedown right away, and mockingly tries to help Nikki up. Rousey hits another slam and teases the arm bar. Rousey takes her down again, just playing with her. Nikki to the floor, Brie with the distraction allows Nikki to attack and post Rousey. Brie then posts Rousey, and Nikki rolls her in and covers for 1. Nikki grounds the action and talks shit to Rousey. Rousey powers up but Nikki then dumps her to the floor and slams her to the barricade and apron. Back in and Nikki covers for 2. Nikki follows with a head scissors, does pushups and Rousey rolls out. Rousey kicks her away, Brie with a cheap shot, and Nikki takes her to the apron and posts her again. Back in and Nikki covers for 2. Nikki works an abdominal stretch, but Rousey fires up and escapes. Nikki follows with a disaster kick and that gets 2. She works over Rousey in the corner, takes her up top and follows her up. Rousey fights her off, but Brie distracts her, and Nikki follows her back up and follows with strikes, but Rousey knocks her to the mat and misses a high cross as Nikki moves. Rousey cuts off the kicks, and roll and also gets Brie on her shoulders and hits her spinny slam and Brie landed badly. Rousey fires up and follows with kicks and strikes in the corner. Rousey rolls into ground and pound and hits judo tosses. She tells Nikki to get up, and slaps her. Rousey hits something resembling a fall away slam and Nikki rolls to the floor. Rousey chases, rolls her back in and Brie attacks. Rousey tosses her over the announcer's table and back in, Nikki hits an Alabama slam for 2. Rousey misses a charge, hits the post and Nikki hits the rack attack 2.0 for 2. Nikki is pissed. Nikki to the ropes, Rousey cuts her off and heads up top and hits s rough looking roll into the arm bar. Nikki taps. Champion Ronda Rousey defeated Nikki Bella @ 14:10 via submission [***¼] I am fully aware that there are times where Rousey will have to sell, but it's becoming a regular thing so much that it feels to me that she's losing that bad ass vibe because she's selling for extended times for everyone. I will say that the layout was good, and how Nikki got the heat made sense, and credit to Nikki, she took a lot of punishment and worked really hard, as this was better than I had expected. They played their roles well and had an invested crowd, and Rousey retained. Overall a good match.
– Ronda celebrates with the entire women's locker room on the stage to close the show.
– End Scene.
– Thanks for reading.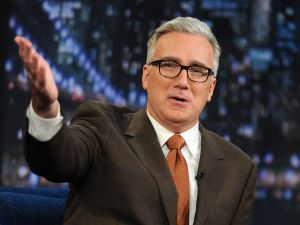 "Byyyyyyyyyyyyyyyyyyyyyye Felicia!"
8.2
The final score: review Very Good
The 411
I loved the look of the show; it felt like a Triple H produced project with the darker crowd, simple presentation, similar to an NXT Takeover. Overall, WWE Evolution 2018 was a very good and fun show that didn't go too long and with the ladies delivering in the ring in front of a hot crowd, and putting on one of the more enjoyable main roster PPV shows of the year from a pure enjoyment perspective as outside of the battle royal, everything was good to great. The show was a success, and I wouldn't be opposed to them doing one annually at all, as it felt like a breath of fresh air.
legend