Csonka's WWE Survivor Series Review 11.20.16
November 20, 2016 | Posted by
Csonka's WWE Survivor Series Review 11.20.16
Csonka's WWE Survivor Series Review 11.20.16
OFFICIAL RESULTS
– Kickoff Match: TJ Perkins, Noam Dar & Rich Swann defeated Tony Nese, Drew Gulak & Ariya Daivari @11:30 via pin [**½]
– Kickoff Match: Kane defeated Luke Harper @ 9:10 via pin [**]
– Survivor Series Women's Match Team Raw defeated Team Smackdown @ 23:40 via pin [***]
– WWE Intercontinental Title Match: Champion The Miz defeated Sami Zayn @ 15:15 via pin [***]
– Survivor Series Tag Teams Match: Team Raw defeated Team Smackdown @ 19:00 via pin [****]
– WWE Cruiserweight Title Match : Kalisto defeated Champion Brian Kendrick @ 13:04 via DQ [***]
– Survivor Series Men's Match: Team Smackdown defeated Team Raw @ 53:30 via pin [***¾]
– Goldberg defeated Brock Lesnar @ 1:20 via pin [NR]
---
TJ Perkins, Noam Dar & Rich Swann vs. Tony Nese, Drew Gulak & Ariya Daivari: So how long until WWE 205 live has a trios title tournament? They keep booking trios matches, and I keep waiting for them to break down and become wild and really exciting; They are always solid to good, but it constantly feels as if these guys are told to "slow it down kid" by every producer in the company. Swann hit the standing 450 on Daivari for the win. TJ Perkins, Noam Dar & Rich Swann defeated Tony Nese, Drew Gulak & Ariya Daivari @ 4:30 via pin [**¾] Not a bad match, it had a nice energy to kick off the show, but I just keep waiting for more. They have really talented guys, but aren't allowing them to shine or to come off as different than the other wrestlers.
Luke Harper vs. Kane: After a solid and very basic back and forth, Harper sent Kane to the floor and hit a suicide dive and then a slingshot senton. Luke Harper is very good. Post break, Harper worked the heat, rounding Kane with knee strikes. Harper went up top, got cut off and Kane hit a superplex. Kane made his comeback, but Harper fired up and hit a dropkick and superkick. Boot by Kane and then the DDT for 2. Harper managed to fire back with the bossman slam, which got the near fall. Kane said fuck that noise; hit a chokeslam, and won. Kane defeated Luke Harper @ 9:10 via pin [**]This was an average outing, with Harper shining and then losing for no reason. One day they will figure out what to do with him and even book him to have some momentum. Luke Harper, very good at the pro wrestling.
Team Smackdown Live Becky Lynch, Nikki Bella Natalya Team Raw Charlotte Flair, Bayley, Nia Jax, Alicia Fox & Sasha Banks : We got the entrances, and thorn discovered that Nikki Bella had been attacked Backstage. Natalya replaced Nikki. After Fox and Carmella started things off, the horsewomen teased various pairings and then we got the big brawl. Lynch and Banks worked back and forth, Charlotte tagged herself in, showing that she and Banks are still looking to one up each other. Jax tagged in, ran wild and was destroying team SD with ease. Natalya got the fire up spot for her team, but Ultimately failed to do anything of note. Carmella and Fox were eliminated first, Naomi got some run on Team Raw, including a high cross to the floor onto Jax. Jax then posted her and slammed her to the floor, and she was counted out. SD took the heat on Banks, but she made her own comeback on Bliss and Natalya. Merteora to the floor onto Natalya followed, but Natalya then rolled her up for the win. Natalya and Charlotte traded chops, and then Natalya hit a release German. Natalya cut off the moonsault with a Liger bomb as Jax made the save. Sharpshooter by Natalya, but Charlotte made the ropes and eliminated Natalya with a running boot. Lynch and Bliss had to work together, they argued and then tried and failed to attack Jax. Lynch hit a missile dropkick as Jax tried to slam Bliss, and then submitted Jax (not a huge fan of that ). Jax then beat down Lynch as Charlotte hit the boot to eliminate Bliss. Lynch Was left with Charlotte and Bayley, she tried to fire up and ran wild on Charlotte. She hit the Alabama jam for a near fall as Bayley made the save. Lynch and Bayley went back and forth, they worked well together, and Bayley to Belly finally put Lynch away, Charlotte then beat down Bayley, setting up their title feud. Team Raw defeated Team Smackdown @ 23:40 via pin [***] That was a good match with a good pace and moving parts throughout, a few miscommunication spots, but nothing bad.
– Anderson and Gallows met with Ellsworth and made chin jokes. Mick Foley broke it up. BRAUN then appeared and scared Ellsworth away.
WWE Intercontinental Title Match: Champion The Miz vs. Sami Zayn: We have a great crowd before they even lock up, they love Zayn and hate Miz. Zayn took control early, sending Miz to the floor and teasing a dive. Zayn then hit the moonsault off the barricade, Maryse yelled at Zayn and distracted him, allowing Miz to attack the legs and take control. Zayn started to fire back, but Miz again attacked the legs. Miz then worked the knee off the post before laying in a running kick. Good focus on the legs by Miz, using it to constantly slow or cut off Miz. Fired up, sent Miz to the floor and followed with a dive. Zayn fought off the figure four, but Miz hit a Michinoku driver for 2. The short DDT also connected for 2. Miz then mocked Daniel Bryan, hitting the shotgun dropkicks and corner clothesline. Zayn then avoided the double sledge, hit the blue thunder bomb for the near fall. Zayn tried for the helluva, but couldn't run due to hi knee. Zayn then hit the XPLODER into the corner, but missed the helluva and Miz locked in a figure four. Zayn struggled for the ropes, and then turned the hold. Miz rolled it back, and then let go. Miz laid in the kicks to the chest, again mocking Bryan, Zayn avoided The big kick and got the figure four. Miz fought for the ropes, Zayn held on and Miz teased tapping but Maryse rang the bell for out traditional screw job revisit. Miz then rolled up Zayn for the win. Champion The Miz defeated Sami Zayn @ 15:15 via pin [***] Good match, they did a lot of nice things and Miz almost failed because of his arrogance. I don't mind heel shenanigans, but loathe the Montreal revisit. The other issue is that it will be hard to follow up on due to the guys being on different shows.
– AJ and Ambrose argued backstage.
– Enzo and Cass played to the crowd.
Slater, Rhyno, Hype Bros, American Alpha, The Usos & Tyler Breeze & Fandango vs. Team Raw Enzo Amore and Big Cass, Luke Gallows and Karl Anderson, The Shining Stars, Cesaro and Sheamus, and New Day: Fandango handed out fashion violations, and then got eliminated by New Day. The Usos then immediately eliminated New Day. Team Raw then took control back, working the heat on Ryder. Ryder made a comeback on Gallows and Anderson, but then got cut off again and ate the Magic killer and Ryder & Mojo are gone. Alpha tagged in and worked with the Club, Raw then isolated Gable and took control, with Epico working his dollar tree Eddie Guerrero routine. Jordan finally got the tag, doomsday bulldog to Primo and the Stars are gone. We got the big team vs. Team standoff, everyone brawled and then Cass and Enzo ran wild. Slater up top and hits a stage dive onto the pile on the floor. Sheamus worked with Alpha, Cesaro in and now I really want to see that tag match. Gable with a plancha onto the pile, The Club back in and they hit the Magic Killer on Alpha for the elimination. The Club then worked over Slater. Sheamus missed a charge and posted himself, Gallows in and worked over Slater with elbow drops. He then knocked Enzo to the floor, "By accident," and Rhyno then gored Gallows for the elimination. It broke down, Rocket launcher on Rhyno and the SD Champions are gone thanks to Enzo and Cass. Uso superkick to Enzo, big splash off the top and Enzo and Cass are gone. The Usos. Sheamus and Cesaro are left. Finlay roll by Sheamus and then the brogue kick misses, enziguri and superkicks then Cesaro makes a save. Sheamus and Jimmy battle in the corner, Jey tagged in and after Sheamus hit white noise off the ropes, he ate a splash but Cesaro made the save again. Really fun homestretch here, Cesaro then hit the uppercut train, set Jimmy up top and then dropkicked him to the floor. 619 by Cesaro, and then the high cross followed for a near fall. Cesaro then hit the big swing, the sharp shooter was broken up as the Usos superkicked the knee, tequila sunrise applied and Cesaro countered into thru sharp shooter. Sheamus then curt off a superkick with the Brogue and Raw wins. Team Raw defeated Team Smackdown @ 19:00 via pin [****] That was a hell of match, with a ton of fun interactions and a great homestretch. It was a blast, even if a bit too chaotic early. Work wise, the closing stretch killed everything on this show. The Usos, Sheamus and Cesaro were all awesome in the final minutes.
Cesaro and Sheamus get a tag title shot tomorrow on Raw.
WWE Cruiserweight Title Match: Champion Brian Kendrick vs. Kalisto (if Kalisto wins, the title and the whole cruiserweight division will be coming to Smackdown): Kalisto used his speed to control early, hitting a dive before Kendrick cut him off with a suplex. The both teased finishers, and then pinning combos. Kalisto again picked up the pace, but when he tried to attack, the ref held him off because Kendrick was in the ropes. That allowed Kendrick to fight back and take the heat, crushing Kalisto between the steps and post. Kendrick was an extra large asshole and attacked the mask of Kalisto. Kendrick then grounded Kalisto, but Kalisto avoided the captain's hook. Kalisto then dropkicked Kendrick to the apron and posted him, avoiding the sliced bread. Kalisto then connected with The Spanish fly from the apron to the floor. A suicide dive followed for Kalisto, but Kendrick slammed him to the apron and the floor brawl continued. Back in, Kalisto fought Kendrick off in the corner and Kendrick then pulled Kalisto off the top rope right into the captain's hook. Kalisto struggled, and made the ropes. Kendrick back on the attack, runs into boot and then kicks by Kalisto follows. Kalisto hit a version of the Finlay roll, and then the pike RANA and Salaida Del Sol for the near fall. Baron Corbin then ran in and laid out Kalisto with End of Days for the DQ. Kalisto defeated Champion Brian Kendrick @ 13:04 via DQ [***] While it makes sense that Corbin would want revenge, and that he gives no fucks about anyone else or the brand, but that doesn't make it a good finish. Hopefully they play up Kendrick hiring Corbin to play up his "super evil smart man gimmick they want him to have. I was really enjoying the match, but feel that the finish took away from the good work thy did. Especially since it was the second poor finish tonight. The crowd was also rough, because they haven't been given a reason to care about the division.
Survivor Series Men's Match: Team Raw (Kevin Owens & Chris Jericho & Braun Strowman & Roman Reigns & Seth Rollins) vs. Team
Smackdown Live (AJ Styles & Randy Orton & Dean Ambrose & Shane McMahon & Bray Wyatt): There are actually a lot of nice layers to this match if booked properly (Styles vs. Ambrose, Styles /Jericho, The Shield, The Wyatts). Styles and Owens to begin, in theory, they have issues from Owens ruining Styles' debut at the Rumble. Really fun back and forth with Styles and Owens, leading to Rollins vs. Ambrose. They both teased finishers, so far I like the layout, it's fun but not giving too much away early. Shane entered, threw some horrendous strikes and Jericho sold for him like a hero. Roman and Shane worked together for a bit, leading to the match slowing to a Crawl and losing all momentum. God bless Rollins and Jericho for selling so much for Shane and trying to make this better. Ambrose tagged in, run wild, hit a dive and then countered the pop up powerbomb; Jericho made the save. MID RING FACE OFF TIME. We got Ellsworth chants as the teams brawled. Strowman caught an Ambrose dive, AJ followed and actually helped Ambrose. Owens up top and a HUGE dive onto the pile on the floor. GO GET YOU SOME KEV. Shane then looked for a dive, but Strowman cut him off and beat his ass. Team Smackdown all attacked The monster, AJ and Ambrose battled Reigns and Rollins after a bit of arguing. BRAUN then started killing fools, tossing bodies around, leading to his face-off with Wyatt. Braun then put the beat down on Wyatt, but Orton made the save, RKOing Braun onto an announce table. They held Braun on a table, BIG SHANE MCMAHON BUMPTIME puts Braun through the table. Both teams Brawled. AJ rolled Shane back in, but Braun is back to his feet. Ellsworth tried to strop him, and Braun got counted out. REVENGE FOR ELLSWORTH. Braun then tossed him off the stage onto a table with Pizzas on it. THINK OF THE PIZZA, Owens attacked Shane, beat him down, and then Jericho joined in. Shane tried to right back, lionsault by Jericho but Shane got a roll up for 2. 2 code breakers on Shane got a near fall (REALLY???) Rollins then beat down Shane in Raw's corner. Jericho missed the top rope splash, allowing Shane to tag in Styles. Styles ran wild on Jericho, Owens made fun of his hair. Jericho looked for the walls, but Styles got the calf crusher. Owens then hit Styles with the list and pop up powerbomb, but got DQ'd. RKO to Jericho and he is gone. Rollins and Reigns vs. Styles, Shane, Wyatt and Orton now. Rollins tried to fire up, ran into the snap slam for the near fall. Wyatt then worked over Rollins, as Smackdown rook the heat. Superplex by Orton on Rollins, Styles and Reigns in now, Reigns runs wild with Samoan drops. Reigns then hit blackout for a near fall. Superman punch to Styles, Shane in and attacks Reigns. A DDT follows, Rollins in and Shane works him over. Shane countered the spear and posts Reigns. Coast to coast by Shane countered by the spear and Shane is gone. Shane looks out of it. Trainers check on him, he landed badly on that. Smackdown works over Rollins and Reigns, Wyatt hits a running senton for 2. Reigns fought back, AJ and Rollins in now, fun stuff from them I want to see more. Suicide dive to Wyatt, Rollins and AJ up top, AJ slipped out and they went back and forth, superplex by Rollins and rolls into the falcon arrow (HE DID RHE DEAL!) Reigns then saves Rollins, they work over Orton, SHIELD BOMB on Orton through the announce table is stopped by AJ. Ambrose then returns and attacks AJ. SHIELD BOMB ON AJ as we get the mini reunion. Security gets beat down by the former shield as Ambrose was DQ'd. AJ was then pinned. We're down Rollins, Reigns, Wyatt and Orton. So we have Shield vs. Wyatts, and Luke Harper arrives. Big brawl time, Harper takes our Reigns and then Rollins wipes him out with a dive. Rollins runs wild on Orton and Wyatt. Orton then counters the high fly flow into the RKO and Reigns is left alone. Reigns starts to battle back, taking the fight to the Wyatts, and sending Wyatt into the barricade. Reigns then spears Harper on the floor, Reigns fights off Sister Abigail, hits a superman punch, SPEAR to Wyatt countered as Orton shoves Bray out of the way, Sister Abigail to Reigns and Smackdown wins. Nice to see Bray pick up a big win. Team Smackdown defeated Team Raw @ 53:30 via pin [***¾] It will be interesting to see if Taker punishes Ambrose at TLC for almost ruining things for nearly costing Smackdown. They had a ton of angles to play with here and did a good job overall of checking those boxes and delivering along, but entertaining match. It was very enjoyable, but I liked the overall action of the tag match better,
Brock Lesnar vs. Goldberg: Lesnar attacked right away, got shoved on his ass and Goldberg hit two spears. Goldberg then hit the jackhammer and won. Goldberg defeated Brock Lesnar @ 1:20 via pin [NR] Well, it needed to be short, a long match could have been a disaster, but I have to question building Lesnar to the point where a 50-year old dude beats him in two-minutes. Sure the reaction was amazing, but I wish they could do something like this to make a guy like Rusev a real star. The feel good moment is nice and all, but they're still relying on part timers and not using the resources they have to make new stars.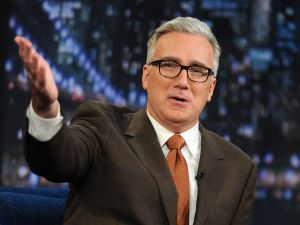 "Byyyyyyyyyyyyyyyyyyyyyye Felicia!"
6.0
The final score: review Average
The 411
I was not a fan of the finishes to the IC & CW title matches, they felt lazy as if they did not want to give away a solid finish and they took away from those matches for me. This was not a bad show by any means, there was a lot of good wrestling that I liked, but it felt like a show that had more potential. As a whole, the show was fine.
legend