The Contentious Ten 10.22.12: The Top 10 Scariest Gimmicks
October 22, 2012 | Posted by
Welcome back to the Contentious Ten. It's still October by my calendar, and I'm not above shamelessly basing a list based on easy gimmickry – like Halloween. That said, here is my criteria for The Top 10 Scary Gimmicks so that we're all on the same page:
-This list is about the GIMMICK, not the wrestler
-Gimmicks were chosen based on their inspiration from typical "horror" characters
-Real life influences as well as abstract "horror" influences were also considered
-Personal taste .
As much as I love Kevin Sullivan and found him terrifying, he was just being himself. Abdullah the Butcher and The Sheik weren't inspired by any outside sources as much as they were just being vicious wrestling heels. While the selections below were based on the gimmick and not the wrestler, success by wrestlers generally means that the gimmicks get longer runs, which makes the gimmick more successful. It's an unavoidable circumstance. Finally, as always, this list is ultimately determined by my personal tastes.
Wrestlers that just missed the cut: Leatherface, Jason The Terrible, Maurice Tillet, Viscera

Mortissize=6>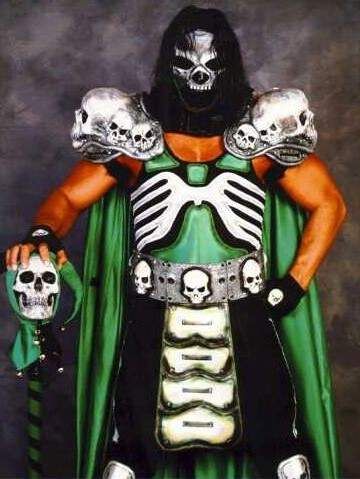 The gimmick remains a cult favorite.
-Inspired by Mortal Kombat

WCW introduced Glacier in 1997 after seemengly endless promos regarding something called "Blood Runs Cold." Glacier debuted to full theatrics, performed a martial arts style routine in the middle of the ring, and proceeded to aimlessly beat jobbers. The idea wasn't awful, even if the execution was lacking. What Glacier needed was someone to feud with. Enter Mortis. Managed by James Vandenberg, the once and future Sinister Minister, this was the perfect foil for Glacier. Originally, the character was to be based off of Reptile from the Mortal Kombat games, however Kanyon was legitimately afraid of snakes. Instead, they modified the gimmick to include the skull mask, and the result was one of the most visually striking characters ever. The run was short, and WCW didn't do much with him aside from a Mortal Kombat-themed feud with Glacier and Ernest Miller taking on Mortis and Wrath before Kanyon would drop the mask and gimmick altogether. The gimmick remains a cult favorite, though, and many feel that the character could have had a great deal of success with some effort on WCW's part.

Waylon Mercysize=6>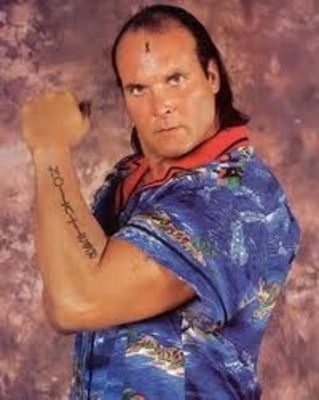 This is my favorite gimmick on the list.
-Inspired by Cape Fear
Dan Spivey is one of the most underrated big men in wrestling history. He had great runs in Florida before finding the national spotlight in the World Wrestling Federation, where he teamed with Mike Rotundo in the US Express after Barry Windham left the promotion. From there, Spivey would become the "Golden Boy" before leaving the promotion. Spivey was also a key part of the Skyscrapers in the National Wrestling Alliance with Sid Vicious. The team was dominant for a short while, but never capitalized on their potential. Spivey did have tremendous success in Japan, teaming with Stan Hansen and feuding with men such as "Dr. Death" Steve Williams. It was in 1995, though, that Dan Spivey returned to the World Wrestling Federation. Just so we're being clear, this is my favorite gimmick on the list. Based heavily on Robert DeNiro's potrayal of Max Cady in Cape Fear, Waylon Mercy was genuinely creepy. He portrayed his part as the southern gentleman well, but played the role of the vicious, detached psychopath even better. The tag line, "Wrestler's lives are in my hands…you know what I mean?" as mumbled by Spivey remains one of the eeriest catchphrases ever. Unfortunately, Spivey's body was breaking down by the time he started this run and the character was short lived as Dan Spivey was forced to retire in late 1995.
The Boogeymansize=6>
Definitely creepier than the Boogeyman from The Ghostbusters cartoon.
-Inspired by the mythical creature used to frighten children worldwide

Like many gimmicks on this list, the Boogeyman gimmick remains a cult favorite with a lot of fans. Marty Wright got booted from Tough Enough for lying about his age, but got what he wanted out of the deal anyway. WWE saw potential in him, and he ended up with the Boogeyman gimmick. Wright embraced the gimmick wholeheartedly. You really couldn't have asked for more. His recitation of nursery rhymes, combined with his mannerisms made what should have been a ridiculous gimmick something not only believable, but occasionally creepy. The crawling, the fantastic makeup, and the mouthful of worms combined to make WWE's version definitely creepier than the Boogeyman from The Ghostbusters cartoon. Wright lasted nearly four years off and on with WWE with this gimmick, and scored several high profile wins over talent such as JBL and Booker T. Boogeyman remains proof that any gimmick can be successful if talent is willing to sell out for it to make it work.

Sid Vicioussize=6>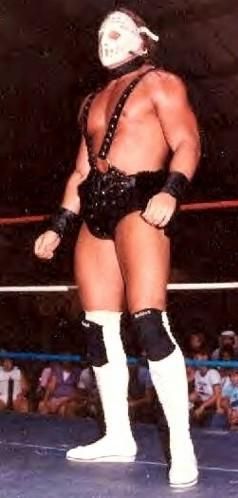 One of the most polarizing figures in wrestling history.
-Inspired by Mad Max as Lord Humongous
-Reminiscent of Mr. Blond as Sycho Sid

Sid is one of the most polarizing figures in wrestling history. On one hand, he has maybe the perfect look for professional wrestling. Huge, blonde curly hair, steel blue eyes, strong jaw. He's everything any promoter could ever want visually. In the ring, he's capable but that's about it. Not nearly as gifted as other big men such as Dan Spivey, Sid's offense has always relied mostly on punches, kicks, boots, legdrops, and powerbombs. The look was always the key to Sid, though. In his earliest days, he wore getup that directly mimicked Lord Humongous from Mad Max, and was a terror in the Memphis territory. Those eyes staring out from behind a hockey mask made him even more intimidating than a man his size normally would be. As Sycho Sid, he played a "typical" psychopath that set people to walking on eggshells. He always reminded me of Michael Madsen's portrayal of Vic Vega, in that he clearly had a screw loose, laughed at things that nobody else found funny, and was prone to violent outbursts. Sid has had a long, successful career, and a big part of it has been due to being able to incorporate the intimidation factor of these gimmicks into whatever he does.

Gangrelsize=6>
This was the greatest entrance ever.
-Inspired by Vampire: The Masquerade
-Also influenced by The Lost Boys
The Vampire Warrior gimmick began in Memphis in the USWA, which has been home to several outlandish gimmicks. He parlayed that into a job with the World Wrestling Federation, thanks to Bruce Pritchard and Vince Russo, who felt that a vampire gimmick had legs. The character was fleshed out a bit by giving it a gothic twist, similar to what fans had seen in the screen adaptation of Interview With A Vampire. However, the true influence for the character came from the game Vampire: The Masquerade. Much like The Boogeyman, the behind the gimmick (David Heath) embraced it wholeheartedly and made it work. He would be given a couple of lackeys – Edge and Christian – in a stable called The Brood. It could be argued that a big part of the success Heath enjoyed is due to the Brood's intro, because this was the greatest entrance ever. Gangrel could deliver in the ring, though. Everything about this gimmick worked, from blood baths to the spitting of the blood to his participating in the Ministry with The Undertaker.
Doink The Clownsize=6>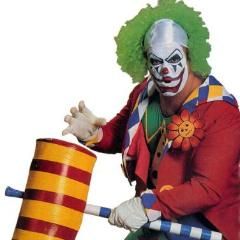 It was the best of gimmicks, it was the worst of gimmicks.
-Inspired by Jack Nicholson's Joker
-Also inspired by Pennywise from IT

The Doink gimmick is a lesson in frustration. To borrow from a great literary work, it was the best of gimmicks, it was the worst of gimmicks. When Doink was a heel, and Matt Borne was playing the part of an evil clown, it was pure genius. There are plenty of folks that will tell you that there's something inherently creepy about clowns as is. The idea of evil or cruel ones plays upon those fears and can connect with a large audience. Doink's music was creepy, and his delight in maiming opponents seemed legitimate. The problem was that Doink was turned into a face relatively quickly. Once the menace and malice were taken away from the character, it was downhill quickly. For a little over a year, though, Doink as an evil clown was gold as a heel in the World Wrestling Federation.

Papa Shangosize=6>
They could have had fun with Papa Shango and Droz.
-Inspired by voodoo culture, specifically Baron Samedi

Charles Wright has been a man of many faces. He's been a Soultaker, a Fighting Machine, a Pimp, and a Censor. His initial claim to fame, though was wrestling as Papa Shango, a voodoo practitioner that inserted himself into feuds with some of the biggest names in the World Wrestling Federation. Anyone that was a fan of wrestling in the early 1990's likely remembers Papa Shango working with The Ultimate Warrior, causing vomiting and odd black goop to drip from Warrior's head. He was also infamously involved in the finish of Sid Justice vs. Hulk Hogan, mistiming his run in and forcing a quick change to the finish of the match. Papa Shango's feud with the Warrior never happened due to Warrior's release from the company and Charles Wright would eventually be repackaged as Kama, The Supreme Fighting Machine. As Papa Shango, however, Wright was a performer that was arguably ahead of his time. A team with he and The Boogeyman would have been a no-brainer, and they could have had fun with Papa Shango and Droz. His 18 month run in the early 90's was certainly memorable, though.

Kanesize=6>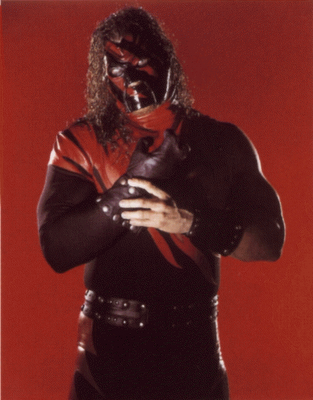 SOMETHING ABOUT SELECTION (PERFORMERS OF A MOVE, ACCOLADES OF TEAM OR WRESTLER, ETC.):
-Inspired by Halloween's Michael Myers

Kane has evolved through the years, becoming at times a comedic character. He's been masked and unmasked, heel and face. Way back when, though, the character was inspired by one of the great horror icons. Glen Jacobs himself has said that his portrayal of Kane was heavily influenced by none other than Michael Myers, the antagonist of Halloween. Despite the obvious differences in color patterns, the similarities are there – a slighted brother hellbent on destruction, the mask, remaining silent for years. In his early days, and occasionally in the years since, Kane was an indestructible force that was constantly moving forward. As time has gone by, there have been layers added to the character. At its roots, though, the Kane figure remains a dominant monster in WWE.
Mankindsize=6>
Mankind was prone to acts of violence and screeching fits of masochism.
-Influenced heavily by Mary Shelley's Frankenstein
-Also influenced by Leatherface from Texas Chainsaw Massacre

The original idea for this character was "Mason the Mutilator", a name dreamed up by Vince McMahon. Foley himself suggested the change, and the rest is history. Long before Mankind was a lovable underdog, he was a monster. Mankind was originally a masochistic sort that lived in boiler rooms, tucked away from society. Once he was brought into society, he was a force of destruction. Seemingly incapable of controlling himself, Mankind was prone to acts of violence and screeching fits of masochism in the middle of the ring. Mick Foley has always been able to deliver on the microphone, and his eloquent monologues and understanding of the value of vocal inflections allowed Mankind to become a very unsettling character on WWF television in the mid-90's. Even now, watching the interview segment that results in Jim Ross having the Mandible Claw applied to him by Mankind gives me an uneasy feeling. Mankind is one of the truly great characters in wrestling history.
The Undertakersize=6>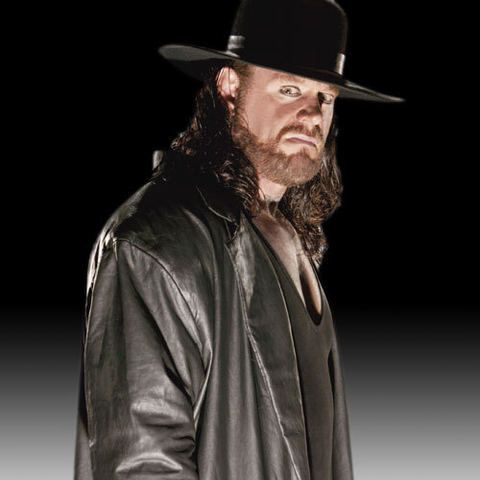 The Undertaker has become an iconic character.
-Originally inspired by old west morticians
-Heavily inspired by zombies and the undead
-Has shown influence from occult culture
When the Undertaker debuted, it was assumed that it would be just another cartoonish gimmick that faded away relatively quickly. Instead, the character gained a cult following even as a vicious heel, and survived longer than most gimmicks – cartoonish or not – do in professional wrestling. The Undertaker has become an iconic character, the "franchise" of WWE, and an attraction unto himself. The original look for the Undertaker was based on the morticians of the old west, and the close relationship with death was enough to make people uneasy. His affinity for locking people in caskets and undead appearance furthered the effectiveness of the gimmick. As the years went on, The Undertaker became a cult leader, a biker, returned to his undead persona before becoming something of an undefined supernatural force. No matter how often this topic is revisited, or how far into the future it goes, it's going to be virtually impossible to knock The Undertaker off this perch.
Who'd I forget? Who's out of order? Was this topic entirely asinine altogether? Let me know in the comment section below. Now with Disqus, it's easier to comment and easier for me to interact. I enjoy hearing your thoughts and what your rankings would have looked like. Don't be bashful. You can find me on Twitter @GavinNapier411 and I'll be back here in 7..6..5..