The Contentious Ten 2.22.13: The Top 10 Amateur Wrestlers Turned Pro
February 22, 2013 | Posted by
Since it's been in the news lately due to the fact that it's potentially going to be dropped from the 2020 Olympic Games, I figured now was as good of a time as any to break out a list that centers on amateur wrestling. The sport of professional wrestling has a long history of "real" wrestlers crossing over and finding quite a bit of success. You can probably guess who number one is, but I feel like the list itself may have a few surprises for you. I know I stumbled onto some new information while I was researching it. Here's the criteria forThe Top 10 Amateur Wrestlers Who Turned Pro
-Wrestlers judged on amateur credentials, not professional
-Olympic experience, Organized Exhibition (such as the Pan-Am Games) experience, Collegiate Experience, and AAU Experience considered
-High School Experience as a tiebreaker
.
If Andre the Giant had been an amateur wrestler that became one of the biggest stars in the history of professional wrestling, but stunk as an amateur, he wouldn't make the list. This list is about the very best amateur wrestlers that crossed over into the world of "sports entertainment." That's why you may see someone with ten world titles in the realm of professional wrestling rank lower than a guy that never won a single world title. Hopefully that doesn't cause too much confusion.
Wrestlers that just missed the cut: Shelton Benjamin, Mr. Wrestling, Brock Lesnar, Steve Williams, Karl Gotch

Jack Briscosize=6>
A hard act for Gerry to follow.
-1965 NCAA Champion (Oklahoma State University)
-1964 NCAA Runner Up
-1964, 1965 NCAA All American
Brisco lacks the Olympic credentials that most men on this list have, but his 1965 season at Oklahoma State University lands him on this list. During Jack's collegiate career, he only lost one match. That was the 1964 National Championship. He rectified that loss by going undefeated in 1965. Not only did he go undefeated, but he wasn't taken down the entire year. So why didn't Brisco go to the Olympics? He was in a hurry to make a buck. The Brisco family desperately needed money and Brisco knew he could provide for them in the world of professional wrestling. Just months after winning the 1965 NCAA title as a junior, Brisco left college to become a professional wrestler. He dominated the highest level of college wrestling like nobody before him and few people since. For that, he's earned his spot here. He certainly left a hard act for Gerry to follow, but the younger Brisco had a solid amateur and professional career himself.

Verne Gagnesize=6>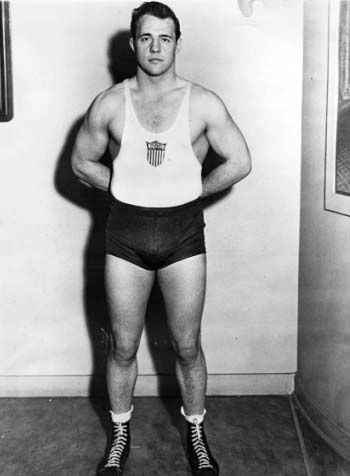 Excelled in both wrestling and football.
-1948 Olympic Alternate
-1948 and 1949 NCAA National Champion (University of Minnesota)
-1944, 1948, 1949 Big Ten Conference Champion
-1948, 1949 AAU National Champion
Verne Gagne is one of the all time great champions in wrestling, both amateur and professional. It's sad to see what his legacy may have become with the mishandling of the AWA through its final years as well as legal troubles as an elderly man suffering from Alzheimer's Disease. In his younger days, Gagne was cut from the same cloth as men like Wahoo McDaniel and Bronko Nagurski. He excelled in both wrestling and football, being drafted by the Chicago Bears once upon a time. His calling was always wrestling, though. Gagne was an alternate for the United States Olympic Wrestling team in 1948, and would win back to back NCAA Championships before leaving the University of Minnesota. His transition to professional wrestling led him to be a ten time AWA World Champion and one of the greatest promoters of the territorial days.
Bob Roopsize=6>
Unfairly forgotten
-7th in 1968 Olympics
-1968 AAU National Chamion
-4 time AAU All American

Bob Roop is a name that has likely been unfairly forgotten by a large number of modern wrestling fans. Roop won several high school championships and was a member of the All-Army wrestling team before joining the wrestling team at Michigan State University. He was good enough there to qualify for the Olympics in 1968, his senior year. He finished seventh, losing to the eventual silver medalist. Roop's biggest contributions as a professional were various feuds and angles with Kevin Sullivan in territorial promotions, helping to train Lex Luger, and inventing the reversal to the Figure Four. There are worse careers to have.
The Iron Shieksize=6>
Typical Shiek
-1968 Olympic Alternate
-1972 Olympic wrestling coach (United States)
-1971 AAU National Champion
The list of Khosrow Vaziri's amateur accomplishments are probably etched in the brain of any IWC member that has ever seen or heard one of his notorious shoot interviews. "Bodyguard for Shah of Iran, Olympic shampyun, Ah-ah-yoo shampyun, Pan Am Games shampyun.." Let's cut Shiekie Baby off right there. See, Khosrow likes to tell everyone that he was the champion of the Pan Am Games in 1967. That's simply untrue. Records show that Americans swept the gold medals in virtually every weight class at the Winnipeg edition of the Pan Am Games. He was also eliminated from the Iranian team and didn't compete with them at the 1968 Olympics. His claims of winning an AAU National Title, however, are legitimate. Based off the strength of that win, he was invited to be a coach for the United States Olympic Team for the 1972 Olympics. His exaggerations are typical Sheik behavior. The truth, however, is nearly as impressive.
Bob Backlundsize=6>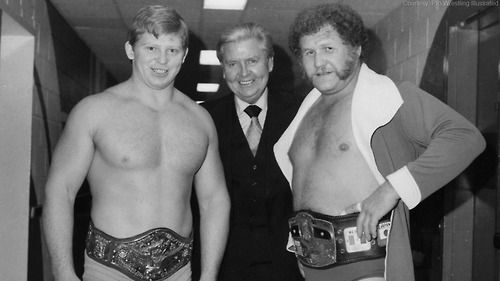 Rarely mentioned
-1971 NCAA Division II National Champion (North Dakota State)
1970 National Junior College Runner Up
1969, 1970, 1971 All-American

Bob Backlund was a very accomplished amateur wrestler in college, but you wouldn't know it simply by listening to broadcasts from later in Backlund's career. His amateur background was rarely mentioned, if ever. I certainly don't recall it being brought up during his return to the World Wrestling Federation while he was feuding with Bret Hart, or during his short stint in TNA. Backlund is, of course, one of the greatest WWE Champions of all time, eventually losing the title to (spoiler alert) another man that appears on this list.

Bobby Lashleysize=6>
Life gets in the way.
-2003 CISM Armed Forces Championships Senior Freestyle Gold Medalist
-2002 CISM Military World Championships Senior Freestyle Silver Medalist
-2002 CISM Armed Forces Championships Senior Freestyle Silver Medalist
-1996, 1997, 1998 NAIA National Champion (Missouri Valley College)
-1995, 1996, 1997, 1998 All American

Bobby Lashley was primed to be an Olympian. He was a likely candidate for the 2004 United States Olympic team, but as the saying goes, life gets in the way. Lashley was in a bank that got robbed, and his knee was injured in the process. His training was ended, and so were his dreams of going to the Olympics. Even without Olympic experience, Lashley's resume remains remarkably impressive. With a Gold and multiple Silver medals in the CISM Championships, as well as three national titles at the collegiate level, Bobby Lashley remains one of the most decorated amateur wrestlers ever to cross into the world of pro wrestling. The same size and explosive power that allowed him a level of success in pro wrestling helped him to become a great amateur competitor. We'll never know what would have become of Lashley in the Olympics, but I wouldn't have bet a lot of money against him.

Mad Dog Vachonsize=6>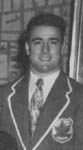 An uncontrollable wildman.
-7th in 1948 Olympic Games
-1950 British Empire Games Gold Medalist
-1948, 1949, 1950 Canadian National Champion

For someone that built his professional wrestling identity on being an uncontrollable wildman, Maurice "Mad Dog" Vachon was the exact opposite prior to joining the industry. Vachon had become one of Canada's top amateur grapplers by the time he was 14 years old, and was competing at the Olympic level as an 18 year old. Some controversy surrounded Vachon's first loss in the Olympics, but he would go on to take gold two years later in the British Empire, now known as the Commonwealth, games. Vachon would soon after forego his amateur status in favor of working for Verne Gagne – who he met at the Olympics in 1948 – in the AWA. It was there that his career spanning four decades would flourish, and he would become one of the greatest heels of all time.

Brad Rheinganssize=6>
Rather nondescript.
-4th place in the 1976 Olympics
-Qualified for 1980 Olympics but did not compete due to American boycott
-1975 NCAA National Champion (North Dakota State)
-1975 NCAA All American

Brad Rheingans is a rather nondescript fellow. Just to look at him, or pass him on the street, you wouldn't suspect that he is one of the most skilled amateur wrestlers to ever compete as a professional. Political forces well beyond his control forced him to miss his second Olympics in 1980 after a strong showing in 1976. Once he transitioned into pro wrestling, Rheingans competed primarily in the AWA for Verne Gagne. He would become half of a tag team known as The Olympians with Ken Patera, and remained with the promotion until it folded in the early 1990's. Brad has also trained several successful stars such as Vader, JBL, The Nasty Boys, and some guy named Lesnar that you may have heard of.
Danny Hodgesize=6>
The definition of a badass.
-1956 Olympic Silver Medalist
-5th Place in 1952 Olympics
-1955, 1956, 1957 NCAA National Champion (University of Oklahoma)
-1955, 1956, 1957 Big Seven Conference Champion
-1955, 1956, 1957 All American
-Top award in collegiate wrestling named after him

Danny Hodge is a name that carries almost mythic weight in the world of amateur wrestling, and for good reason. I mentioned earlier that Jack Brisco went an entire season without being taken down once. Hodge went his entire collegiate career without being taken down from a standing position. Ponder that. In three years of competition at the highest level of college, nobody was man enough to get Hodge off of his feet when the two were on equal footing. Hodge was a two time Olympian, making the team once after the dismissal of a teammate. If you've ever heard Jim Ross speak of Danny Hodge, you know his fondness for him. It's with good reason. Danny Hodge is the definition of a badass. Forget the publicity stunts like crushing apples in his bare hands or crumpling up steel tools like they were paper. Hodge decided to box on a whim, and won the Golden Gloves, and remains regarded as one of the best professional wrestlers of his day.

Kurt Anglesize=6>
A foregone conclusion.
-1996 Olympic Gold Medalist
-1990, 1992 NCAA National Champion (Clarion University)
-1991 NCAA Runner Up
-1990, 1991, 1992 All American
-1995 FILA World Championships Gold Medalist
-1995, 1996 USA Senior Freestyle Champion
-1990 Canadian Cup Winner

Okay, so this one was a foregone conclusion. Honestly, I wanted to do this list more for the guys that came in at 2-10 than the obvious number one answer. However, looking at his list of accomplishments, it's kind of startling. So much attention is paid to the gold medal that it's easy to forget that even if he had landed the silver or the bronze, there's a good chance that Kurt Angle is the greatest amateur wrestler in our country's history. Yes, the guy is nuts. Sure, he's displayed some erratic behavior in the past. It doesn't change the fact that he is a remarkably gifted athlete and likely would have succeeded at the same level had he chosen Mixed Martial Arts over professional wrestling.
Yes, I'm aware that not all of those are accurate representations of these men as amateurs. Those pictures and movies aren't easy to find. If you can dig them up, please post links below. Beyond that, tell me what I got right, what I got wrong, and discuss the above list in the comment section below. You can find me on Twitter @GavinNapier411 and check out my new podcast on iTunes by searching for The Casual Heroes, or go to www.thecasualheroes.com and I'll be back here in 7..6..5..