Wrestling's 4R's 3.04.13: WWE Smackdown & TNA IMPACT Wrestling Reviewed
March 4, 2013 | Posted by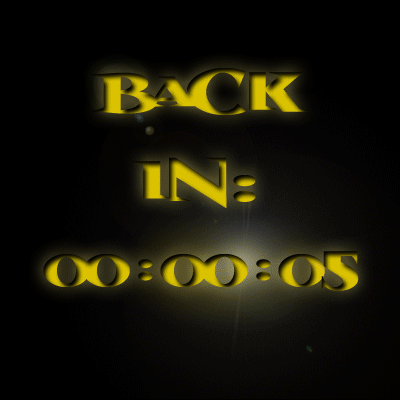 How the 4R's of wRestling Work!
Here is a quick explanation of the 4R's. The column will run TWO times a week. We will group our feelings on the shows in various categories: The Right, the wRong and the Ridiculous. The Right is stuff that worked very well: a great promo, a great match and so on. PuRgatoRy is a section between the right and wrong. It shows equal traits from both sides that cannot be ignored and needs discussed. It is not a bad place per say, as things can get remedied or go the wrong way the very next week. The wRong is what it sounds like: bad matches, bad or boring promos and so on. The Ridiculous is stuff that had no right on TV: Stupid angles and so on. And there is always a possibility of a 5th R, which is as bad as they come. This column is supposed to be analytical, and at the right time very critical of the shows, it was the whole reason it was created. This is not a "mark" column, nor a "smark" column, our goal is to analyze the show from many different fronts, reward the good and call out the bad. We will not apologize for our opinions, they are as they are, whether positive or negative.
---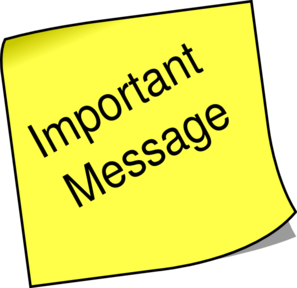 Consider this a housekeeping note from me, regarding the column and who will be writing what going forward. Starting next week, and through the WrestleMania season, the Monday column (covering Impact and Smakcdown) will be written by Jack McGee and Tony Acero. Jack will cover Impact while Tony will cover Smackdown. The Friday version, with ROH and Raw, will be the same with Shawn Lealos covering ROH and Tony still doing Raw.
Impact 2.28.13:
By: Larry Csonka
QUICK RESULTS:
Knockouts Title Match: Velvet Sky © defeated Tara @ 2:06 via pin [NR]
Austin Aries defeated Hernandez @ 4:25 via pin [**¼]
X-Division Title Match Kenny King © defeated RVD © @ 9:10 via pin to become the new champion [**]
Gutcheck Match: Ivelisse Veliz defeated Lei'd Tapa @ 4:25 via pin [**]
Bully Ray and Jeff Hardy defeated Daniels and Kazarian @ 11:00 via pin [***]
THE RIGHT:
Matt Morgan Has Many Fucks, Gives None of Them to Sting: Sting was putting together his team of super friends for the lethal lockdown match at the upcoming PPV. Of course he wants the best guys possible, so he blew off Joseph Park to track down Matt Morgan in the hallway. This made sense, because Morgan is a giant dude and likes to kick asses. Unfortunately for Sting, Matt Morgan didn't give a fuck about team TNA, Aces and 8s or Sting. And that was all because of Hulk Hogan, and Sting was guilty by association. This fits into the Morgan character, it did make sense for Sting to try, so this was perfectly good stuff here.

Gutcheck: I liked the Gutcheck this week for a few reasons. The pre-match video profiles on both were very good and gave you some reason to have an emotional attachment to the ladies. The match was pretty good, it was a poor man's Gail Kim vs. Awesome Kong, but that isn't an insult. Any women's match modeled after that will be a poor imitation. I will say this, I love Ivelisse Veliz. I love that she is an athlete, I love that she markets herself as a fighter, and I love the style she is working because she is working a different style than everyone else. She is beautiful, she has a good personality and they should not only sign her, but they also should fast track her to TV.

Announcing Lethal Lockdown: I really enjoyed the segment where Sting and Devon announced their lethal lockdown teams. It was simple but overall a good segment as the over confident heels came to the ring as one unit (Devon, DOC, Knox, Anderson and Bischoff). Sting came out and revealed a lineup I liked, as joining him was Magnus, Samoa Joe, James Storm and the returning Eric Young. People will bitch about Young, but it makes sense as he was one of the guys Aces and 8s laid out, and when not booked like a goof, the guy can go. Also, the TNA fans love him, and he will get a reaction. Add on top of that the fact that he will do crazy shit and likely be the one to take the crazy bump, and all works out well. Joe, Magnus, Storm and Young give me a lot of hope for the quality of the match at the PPV.

AJ Styles Update: I liked the AJ Styles update this week. I was really hoping that if they did this they would play the family angle, and that we would see a drunken, fattened and scruffy AJ showing up all angry and such. They did that here, it wasn't much, and I know some disliked it, but I liked it because they had to do something to move the story along. AJ showed up during the feature, longer hair, scruffy beard and looking pissed off. I am fine getting little updates like this to progress the story. I also like this angle right now for one reason, AJ gets time off. That man has busted ass for TNA for so long, and I want to see him wrestle for many years to come. Giving him some time off right now to rest up for another run will do that.

Cliffhanger: I really liked the end of Impact this week. I talk often about episodic TV and giving the viewer a reason to tune in next week and I feel this was it. We saw Angle going on a rampage to the Aces and 8s clubhouse, laying out and unmasking the VP. He then sold shock as he saw who it was, but of course, we didn't get to see. That's your hook to tune in next week. Could it suck? Absolutely it could, but we're not discussing next week, we're discussing this week. While the overall angle hasn't been good, it was a good way to end the show.
PURGATORY:
OPENING TALK BIT: The opening promo on this week's Impact was a perfectly serviceable piece of business. Bully Ray and Jeff Hardy got to have their first confrontation before Lockdown, they had some back and forth to play off of their history and it was fine. Daniels and Kaz are always welcomed guests to a promo party, because they are great men, and the segment was overall entertaining. But just like Smackdown, TNA has now broken into the territory where they seem to be doing this way too often. The show opening promo is a crutch that they rely on because the not so creative team cannot figure out a way to start a show other than the big old interview. I seriously hate it, because it is part of what wrestling has become over the years; tired formula bullshit. If you like that kind of mindless shit, I am glad for you, but it bothers me and now TNA is falling into the trap.

Austin Aries defeated Hernandez: Austin Aries defeated Hernandez in a short but solid match on the show. This was a fine addition to the show wrestling wise, and was also used to announce the triple threat match for the tag team titles. I really wish that they would have made a much bigger deal out of the tag title match, as it came off as a complete after thought. If they hadn't wasted time with other meaningless shit, they could have put more into this and made it feel important.

The Main Event Tag: I thought that the main event tag team match featuring Daniels and Kaz vs. Bully and Jeff was a damn fine little match. We all know that Daniels and Kaz are a great team, and always work their asses off, and since winning the title Jeff has been working hard, and Bully has been great for the last few years in TNA as a single. This was a good match that got some time and was a nice addition to the show as far as wrestling goes. My big issue is Daniels and Kaz losing the match. Jeff and Bully are headed to fight for the title, and with their being no issue there yet, this as the perfect time to create some mistrust and or some form of issue between them through miscommunication. Also, Daniels and Kaz are challenging for the tag team titles at Lockdown, but once again they lose a match, which continues to hurt them. They are great men and do so well putting others over, but you have to back up their claims at a tag title shot with actual victories at some point.
THE WRONG:
Knockouts Title Match/Announcement of Lockdown Knockouts Title Match:

X-Division Title Match: So lets backtrack. Kenny King comes to TNA, bailing on ROH, and when he arrives he has a lot of hype. Instead of attacking right away and putting the title on him and featuring him, they use him for a few weeks and his disappears. He then returns, and wins a match here and there, but is beaten like a drum in every important match he has. Then this week, he goes to RVD, explains that he is a loser and wants one more shot. RVD takes a quick break from carving out his apple bong to agree to a match with a ridiculous stipulation out on nowhere with no build. Are you with me so far? They go out there and have the same match they have been having for months, lack luster, and King finally wins the title in a match that no one could possibly care about with what looked to be a completely fucked up finish. But hey, on the bright side, it is only about seven months too late.
THE RIDICULOUS:
Joseph Park Eats Ribs, Get It, Because He's A Green Hornet. It's Wrestling Humor. Get It?: I have said it before and I will say it again, I am not into the character. The fact that we had to waste a segment on the man, standing there eating ribs while Sting was picking teams for an important PPV match shows that TNA books the character to amuse themselves. I know that people seem to love the character and will be mad about this, but lets move on. You like it, I don't; end of story.

The Robbies: I have stated many times that one of TNA's biggest problems is their time management, especially as they build to a PPV. And that is no different here, as they spent an entire segment on the official break up of Robbie E and Robbie T. This five minute segment included dancing, the use of the word "bro" approximately 83 times, and me doing my best Matt Morgan impression; which was not giving a fuck. The tag title and Knockouts title match both deserved part of this time to add to their stories, and I just hope that this abomination of a feud doesn't end up on the PPV.

The 411


This show was all over the place. It's like they got back from the UK and realized, "SHIT! We have a PPV in two weeks and next to nothing announced! Quick, throw shit at the wall and lets see what sticks." Here was a pretty good mix of good, bad and ugly here; and while not a bad show, it was just way too hectic to really hammer anything home for the PPV, other than WE HAVE MATCHES NOW PLEASE CARE! Lets hope that next week's go home show is more focused and give the fans a reason to buy the show. At the end of the day, this felt like a big step down from the UK shows.

Show Rating: 6.0

As a reminder, I will be going by the 411 scale…

0 – 0.9: Torture
1 – 1.9: Extremely Horrendous
2 – 2.9: Very Bad
3 – 3.9: Bad
4 – 4.9: Poor
5 – 5.9: Not So Good
6 – 6.9: Average
7 – 7.9: Good
8 – 8.9:Very Good
9 – 9.9: Amazing
10: Virtually Perfect
---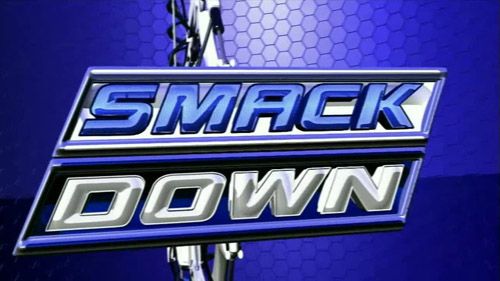 By: Larry Csonka
Smackdown! 3.01.13:
QUICK RESULTS:
Non-Title Match: Alberto Del Rio © defeated Damien Sandow @ 13:05 via pin [***]
2 of 3 Falls US Title Match: Antonio Cesaro © defeated The Miz @ 13:33 via 2-1 [**½]
Non-Title Match: The Prime Time Players defeated Team Hell No © @ 7:30 via pin [*]
Big Show vs. Randy Orton went to a no contest @ 10:50 [**]
THE RIGHT:
WE GOT A DIFFERENT WAY TO OPEN THE SHOW: Del Rio vs. Sandow: Well praise what ever deity you personally believe in, because Smackdown did not open with the opening talky bit. Praise to all that believe in a different way to begin a wrestling show. Del Rio hit the ring; Sandow cut a short promo an then we got a match. And the match was a god one. Del Rio won the match as he should have, considering he is the world champion and we are headed to WrestleMania. Sandow continues to work hard despite the downgrade in his position within WWE, but looked really good in there with Del Rio. I felt that it was a pretty smooth match, good counters, nice finish and I thought that it worked. This was a good way to open the show.

Orton vs. Show – Shield Looks For Revenge: I liked the short backstage segment from earlier in the show, where Sheamus offered to have Orton's back against the Shield. It reaffirms Sheamus' hate of the group, his overall image of a good guy, and gave Orton's character the chance to accept help for once. As far as the match, Big Show vs. Randy Orton was good for the time given. They actually work well together, and when they wrestle, I do not mind at all because of that. As most predicted the Shield made their run in, Sheamus came to the aid of Orton and a brawl ensued. I loved Show knocking out Reigns. It wasn't because he was helping, some one bumped into him, he got pissed and knocked a bitch out. The Shield showing fear and bailing was good, and I also loved Show then immediately going back to business and taking out Orton. Now, Rollins ate it on Raw, Reigns on Smackdown; so I expect Ambrose to be taken out on Raw tonight. Will Orton be pissed at Sheamus because of this? What will the Shield do in retaliation on Monday? Will Bog Show return to the side of good? Tune in to find out.
PURGATORY:
Cesaro vs. Miz: Antonio Cesaro defeated The Miz in a two of three falls match to retain the US Title this week. This seems like a feud that just will not end, but the good news is that Cesar won what was a good, but ultimately unforgettable match. I liked that Cesaro won the opening fall with his finish instead of a fluke; it is one of those visuals people remember because they think, "if this was a regular match, Cesaro beat Miz." I will say that I absolutely hated that the Miz's fall happened "during the commercial break," but I also respect the business aspect of the decision, as they are pushing the WWE app. Not super important, but I felt I had to mention it. If they weren't pushing he App and did that shit on a regular taped show I would have been very upset. In the end, Cesaro won the match, but I fear that they will continue the feud, because he did win via nefarious means as he pulled the tights. The good news is that Cesaro won and continues to look impressive, the bad news is that no one cares about the US Title, if this lasts until WM no one will care then, and I still think that people aren't really buying the Miz as a face.

Swagger and Dirty Dutch Threaten JR, Del Rio Makes the Save: In case you missed Friday's column, I want to give a quick refresher on my stance on the Swagger angle.

"As far as the Jack Swagger and Zeb Colter deal goes, I just cannot get into it. I don't care about the political commentary, because it doesn't bother me. But I have to say that the angle itself seems out of place to me in 2013 WWE. It feels like they have transplanted an angle from a classic wrestling era and dropped it into 2013 WWE, and for me, it just doesn't feel like it fits. I like Dutch Mantell, he cuts a hell of a promo, but as good as he is he isn't doing anything to get me interested in this angle."

So with that out of the way, we'll discuss Friday's angle from Smackdown. I liked the use of Jim Ross in the angle. People care about Jim Ross, they like Jim Ross, and they respond to angles involving him. Ross was there to be a conduit to allow Mantell and Swagger to get over more as douche bag heels with an agenda against the world champion. Well Mantell's agenda, Swagger is a puppet that stands there and says three words most of the time. This of course led to the part where they threatened Ross with an ass whipping; Del Rio came out to make the save. Del Rio's face turn has been met with apathy from many, with live crowd reactions not being all that good for him. Saving JR in an angle like this is a good way to add some face credibility as they head into WrestleMania. Right idea, solid execution, but I am not feeling it at all.
THE WRONG:
Tag Team Bullshit – PTP defeat Team Hell No: I feel the same way about this match that I felt about it when I watched it on Monday. This whole situation was another example of the tag team division sucking again. They have killed off just about every tag team, with only Kane and Bryan and the Shield the only real teams left that anyone cares about. Add in some stupid stipulations and under normal circumstances (which is not writing about the show) I would have changed the channel. So much for that tremendous tag division I kept hearing about WWE producing. I'm not going to be the guy that said I told you so…
THE RIDICULOUS:
Fandango Doesn't Debut: Dear Fandango, your promo was one of the most insanely idiotic things I have ever heard. At no point in your rambling, incoherent response were you even close to anything that could be considered a rational thought. Everyone in this room is now dumber for having listened to it. I award you no points, and may God have mercy on your soul. – Billy Madison's Principal

The 411


Yes, just another show is the phrase that comes to mind. Apparently all of the main WrestleMania stuff will happen on Raw, while next to nothing happens here. It's something they constantly remind you of when they show 2-3 Raw rebounds a show. I mean, why bother to build the mid-card when we can dick around with FAN…DAN…GO! We've taken the original comedy fun of Kane and Bryan and in typical WWE fashion gone way over board with it, and at the cost of a division that they once again fooled people into thinking was on the come back. There was some good wrestling and promo stuff on the show, and at the end of the day the show was fine, but once again it was a show you did not have to watch at all, because you missed nothing at all.

Show Rating: 6.0

As a reminder, I will be going by the 411 scale…

0 – 0.9: Torture
1 – 1.9: Extremely Horrendous
2 – 2.9: Very Bad
3 – 3.9: Bad
4 – 4.9: Poor
5 – 5.9: Not So Good
6 – 6.9: Average
7 – 7.9: Good
8 – 8.9:Very Good
9 – 9.9: Amazing
10: Virtually Perfect
---
If you haven't already, make sure you bookmark 411 or better yet, set us as your homepage! As always, thanks for choosing 411 for all of you pop culture needs!
TONIGHT RIGHT AFTER RAW….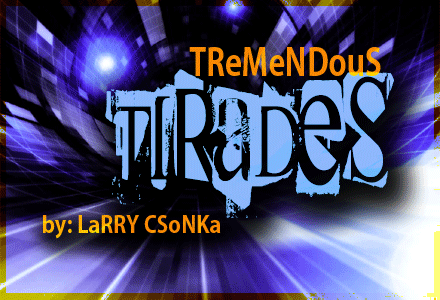 The road to WrestleMania will see a new column called Tremendous Tirades, an alternate recap of the shows, will debut tonight. This will not be a traditional recap, but instead be a mash up of the Rs, Instant Analysis and my usual Twitter ramblings I would do during the shows; completely uncensored and as the ideas flow. Make sure to check it out…
Including special appearances by…
YEAR IN REVIEW (PPV) by Csonka:
TOP PPVs:
NJPW WrestleKingdom 7 iPPV – 9.9
Dragon Gate USA Revolt iPPV – 7.5
Dragon Gate USA Open the Golden Gate iPPV – 7.0
WWE Royal Rumble – 7.0
WWE Elimination Chamber – 6.0
TNA Genesis – 5.0

TOP PPV MATCHES:
* From The NJPW WrestleKingdom 7 iPPV: IWGP Heavyweight Title Bout – Hiroshi Tanahashi © vs. Kazuchika [****¾]
From The NJPW WrestleKingdom 7 iPPV: IWGP Jr. Heavyweight Title Bout – Prince Devitt © vs. Low Ki vs. Kota Ibushi [****½]
From The NJPW WrestleKingdom 7 iPPV: IWGP Intercontinental Title – Shinsuke Nakamura © vs. Kazushi Sakuraba [****½]
From The NJPW WrestleKingdom 7 iPPV: Togi Makabe vs. Katsuyori Shibata [****]
From The NJPW WrestleKingdom 7 iPPV: Yuji Nagata vs. Minoru Suzuki [****]
From TNA Genesis – Elimination Match for the TNA World Title: Jeff Hardy © vs. Bobby Roode vs. Austin Aries [****]
From DGUSA's Revolt iPPV – AR Fox vs. Samuray del Sol [****]
From DGUSA's Revolt iPPV – Akira Tozawa vs. Sami Calihan [****]
From The WWE Elimination Chamber – The Elimination Chamber Match: Jack Swagger vs. Mark Henry vs. Kane vs. Daniel Brian vs. Randy Orton vs. Chris Jericho [***¾]
From The WWE Elimination Chamber – The Shield vs. Cena, Sheamus and Ryback [***¾]
From The WWE Royal Rumble – The Royal Rumble Match [***¾]
From The WWE Royal Rumble – WWE Title Match: The Rock vs. CM Punk [***¾]
From DGUSA's Revolt iPPV – Open the Freedom Gate No Ropes-No DQ Match: Johnny Gargano vs. Jon Davis [***¾]

The 768th edition is over…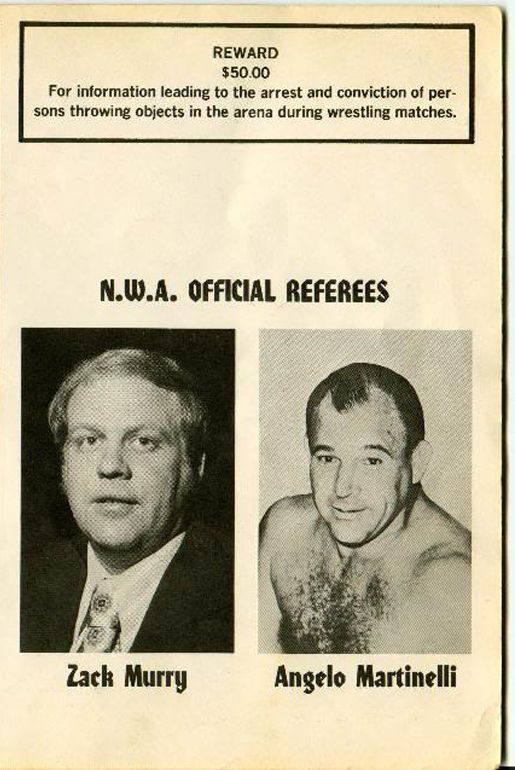 Please follow the rules…
Your heart is free. Have the courage to follow it…TO CSONKA'S TWITTER!
http://www.twitter.com/411wrestling
http://www.twitter.com/411moviestv
http://www.twitter.com/411music
http://www.twitter.com/411games
http://www.twitter.com/411mma
Larry Csonka is a Pisces and enjoys rolling at jiu jitsu class with Hotty McBrownbelt, cooking, long walks on the beach, Slingo and the occasional trip to Jack in the Box. He is married to a soulless ginger and has two beautiful daughters who are thankfully not soulless gingers; and is legally allowed to marry people in 35 states. He has been a wrestling fan since 1982 and has been writing for 411 since May 24th, 2004; contributing over 3,000 columns, TV reports and video reviews to the site.
NULL