411 Fact or Fiction MMA: Would Couture/Fedor Still Sell?
April 8, 2016 | Posted by
Welcome back to another edition of the 411 Fact or Fiction MMA annual tournament, and I'm your host, Wyatt Beougher! We've made it to the end of semifinal week, and if you've somehow missed them to this point, the brackets are here, updated to include every completed tournament bout result to date:
Today's bout will take place in the East, where top seed and defending tournament winner Jonathan Butterfield ended another former tournament winner's underdog run, as he defeated Alex Rella 13-12. Butters will be squaring off with second seed Lorenzo Vasquez III, who dominated the originator of this tournament, Todd Bergman, by a 23-13 vote. Today, they'll be discussing Randy Couture turning down a fight with Fedor Emelianenko at Rizin's New Year's Eve show, the UFC's current obsession with interim title fights, and more. And if you missed any of the action and want to see how these guys to the semifinals, you can find all previous tournament bouts at the links below. Voting will remain open for this bout until 11:59 pm on Sunday, so if you haven't voted already, make sure you do so!
–2016.03.07: Preliminary Round – #4 Eric Moore vs #5 Dan Plunkett, West Bracket – closed
–2016.03.09: Preliminary Round – #3 Mark Radulich vs #6 Jonathan Solomon, West Bracket – closed
–2016.03.11: Preliminary Round – #2 Dino Zee vs #7 Stewart Lange, West Bracket – closed
–2016.03.14: Preliminary Round – #4 Robert Winfree vs #5 Alex Rella, East Bracket – closed
–2016.03.16: Preliminary Round – #3 Todd Bergman vs #6 Evan Zivin, East Bracket – closed
–2016.03.18: Preliminary Round – #2 Lorenzo Vasquez III vs #7 Jeffrey Harris, East Bracket – closed
–2016.03.23: Quarterfinal Round – #1 Todd Vote vs #4 Eric Moore, West Bracket – closed
–2016.03.25: Quarterfinal Round – #2 Dino Zee vs #3 Mark Radulich, West Bracket – closed
–2016.03.30: Quarterfinal Round – #1 Jonathan Butterfield vs #5 Alex Rella, East Bracket – closed
–2016.04.01: Quarterfinal Round – #2 Lorenzo Vasquez III vs #3 Todd Bergman, East Bracket – closed
–2016.04.06: Semifinal Round – #2 Dino Zee vs #4 Eric Moore, West Bracket
TALE OF THE TAPE
RED CORNER
Jonathan "Butters" Butterfield (#1 Seed, East)
Interviewer/Columnist, 411 MMA Zone
2-1-0
VS
BLUE CORNER
Lorenzo "Corpse Grinder" Vasquez III (#2 Seed, East)
Contributor, 411 MMA Zone
6-0-1
---
@rizin_PR spoke to @Randy_Couture about fighting @fedor_emperor — https://t.co/Wrr5EHJSh7 pic.twitter.com/KR9i0d1Rg9

— Fight! Australia (@FightAustralia) April 6, 2016
1.) Randy Couture turning down a fight with Fedor Emelianenko at Rizin Fighting Federation's recent New Year's Eve event was the right choice for the fifty-two-year-old Couture.
Jon Butterfield: FACT A Couture-Emelianenko bout would probably have made a decent amount of money and would have been an infinitely more enticing tune-up fight for the Last Emperor than Jaideep Singh, but really, is that a fight we need in 2015-16? For me, no it isn't, and fights like this are better off left in the minds of MMA fantasists who can forever argue about who would have won if they fought in their primes. I'm not interested in seeing Couture fight after 5 years out, especially post-50. Sakakibara would probably have been interested in it, Bellator even more so, but we wouldn't gain or prove anything sitting through a fight between two guys who had spent a combined 8 years on the sidelines – though it would still have been better than Shamrock-Gracie…
Good call for Couture to place his dignity above the dollar bills.
Lorenzo Vasquez III: FACT A bout featuring Randy Couture challenging Fedor Emelianenko is something fight fans have been wanting to see for years. At one time it would have been one of the biggest heavyweight fights in the game—Couture looking to break Fedor's decade long undefeated streak. Back then I would have thought Couture had a good chance at clinching, dirty boxing, and grinding Fedor into defeat. You just couldn't count out a motivated Randy Couture years back. But, at fifty-two-years-old, it is far too late to find out for sure who is better. I'm sure fans would still love to see that fight; but, Couture very likely couldn't hang with a thirty-nine-year-old Fedor. I believe "The Natural" would be laid out cold in the ring by "The Emperor." It is just too late. The time has passed for such a bout and a fifty-two-year-old really has no business fighting someone thirteen years younger. Plus, most of Couture's loses are via knockout—his last fight back in 2011 saw him suffer a brutal front kick knockout at the hands of Lyoto Machida—and Fedor is a decent knockout artist. Randy Couture made the right call. His days as a competing professional mixed martial artist are done.
---
next fight is 100% confirmed. #ufc200 my opponent is –> https://t.co/GXdJqSlOu5

— Julianna Peña (@VenezuelanVixen) April 7, 2016
2.) While the UFC reinstating Julianna Pena prior to her completing her one-year continuance on assault charges could backfire if Pena finds herself in additional legal trouble, it was the right decision to make.
Jon Butterfield: FACT Pena has to stay out of trouble for a year, and if she does so, the recent assault charges brought against her will be dropped. That's this story in a nutshell, and while obviously Pena might do something stupid and then it very much WILL backfire, the idea the UFC would actually hang around for 12 months and monitor her behaviour just in case doesn't make any sense. The law says she's free to fight, so the UFC should let her fight. This one is an easy FACT.
Lorenzo Vasquez III: FICTION Whoa! That's kind of a loaded question. I mean, the UFC has tolerated some terrible acts from fighters before so this really isn't all too bad or surprising. But, than again, if she finds herself in hot water again, it will bite the UFC right back. The UFC does need to build the women's bantamweight division and Pena shows some potential. It makes business sense in a short term sense of things. But, it can definitely bite back tremendously if Pena does something far worse than getting into a bar brawl. I'm going FICTION here because the UFC has to start punishing fighters for these types of acts. They really have to start showing that certain offenses and behaviors will not be tolerated and have no business representing MMA. Many of these young fighters need to start getting their head on their shoulders and the UFC isn't helping by just giving slaps on the wrist.
---
Coming together as the body of Christ to pray for @HenryCejudo upcoming championship #DreamCityChurch #APlaceToDream pic.twitter.com/lhrArDYbKL

— Dream City Church (@dreamcitychurch) April 3, 2016
3.) For as successful as Demetrious Johnson has been at flyweight, having a bilingual fighter of Mexican heritage like Henry Cejudo win the title from Johnson would be a significant upgrade for the UFC.
Jon Butterfield: FACT There's no question Demetrious Johnson has been a fantastic champion from a competitive standpoint. Not only has he dominated the division and taken out some of the very best flyweights in the world (Benavidez, Dodson, Horiguchi, etc), he's done so in incredibly impressive fashion – to the point he's flirted with top P4P in the world due to his outstanding versatility, smart style, and endless gas tank. Well rounded, he most certainly is.
But MMA fans don't seem to be buying into it. Whether the lack of appeal is strictly down to DJ or whether it's down to the opposition not being convincing enough to make a compelling fight, one thing is for sure: at flyweight the rivalries haven't been visceral enough, thrilling enough, or even threatening enough to win the hearts and minds of MMA's wider fanbase. While nobody thinks of Demetrious Johnson as 'the number two bantamweight' anymore as they did when he first dropped down, Henry Cejudo has a few things going for him that Mighty Mouse never did:
Real athletic legitimacy (he's an Olympic gold medallist)
He's unbeaten (he's not breaking out of the shadow of Dominick Cruz)
He's of mixed heritage
What isn't going in his favour is, he isn't facing an infamously polarizing figure (unlike Cain Velasquez when he beat Brock) and he isn't a finisher. His early UFC fights were also dogged by weight issues. Those things aside, the most compelling thing about a Cejudo victory at UFC 197 is that it will simply freshen up a division that feels a little stagnant under a dominant champion like DJ. The division hasn't really taken off in ratings terms, so maybe Cejudo will be a step in the right direction.
Lorenzo Vasquez III: FACT Most definitely. Should Henry Cejudo beat "Mighty Mouse" and capture the flyweight strap, a new spokesperson is born and the avenue to keep expanding in the Latin and Latino market grows. That is what the UFC has been looking for, a fighter of Mexican heritage to help them expand into Mexico. It is what they wanted from Cain Velasquez, but the heavyweight couldn't stay injury-free and he underestimated the difficulty of fighting at altitude. Cejudo wouldn't draw as big as someone like Velasquez, but he would be worth something to a group of millions of people with a heritage of love for the fight game.
---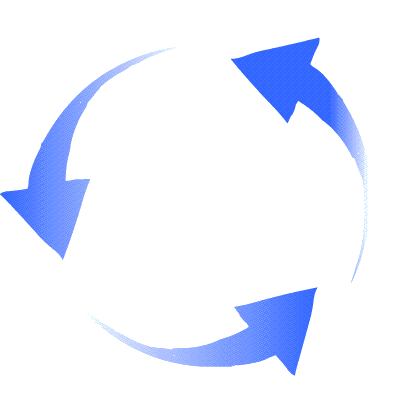 SWITCH!
The Ultimate Fighter season 24 winner will receive a flyweight title shot. Details—https://t.co/feFUBABtZM#UFC pic.twitter.com/g0yaQAfF2J

— The Ultimate Fighter (@UltimateFighter) April 5, 2016
4.) The announced changes for season 24 of The Ultimate Fighter – no active fighters as head coaches, a rotating cast of coaches, and the winner of the tournament getting a flyweight title shot – will actually improve ratings on the show.
Lorenzo Vasquez III: FICTION Maybe at first, people will tune in, but as the show moves on, people will lose interest after realizing it's just another monotonous season of TUF and ratings will slip. Then you consider that flyweights draw on the lower end of the scale and you know there is no way ratings will improve for the show. TUF has run its course and it's time to scrap the show. Putting the "least paid attention to fighters" on the show isn't going to help matters.
Jon Butterfield: FICTION I'm not sold on this. While I think having the winner of TUF fighting the Flyweight Champion is a pretty daring idea that will actually see the winner getting far more exposure than most flyweights currently get (they're essentially swamped in the undercard mire on most shows), that's more an argument for whether or not it will increase ratings on a Flyweight title fight. Since we're talking about TUF as a whole, I'm not sure it will increase TUF ratings, and here's why: flyweights. As discussed above, this division doesn't have the drawing power to pull people in, especially when you're talking up-and-coming flyweights that haven't already been introduced to the audience. Who knows, maybe a great character might emerge and set the division alight, but I'm hardly holding my breath.
Those sound like famous last words, right? But nah, I'm not buying it.
---
Shots fired from @bisping!https://t.co/RNMM2QdaDl

— BJ PENN (@bjpenndotcom) April 5, 2016
5.) Michael Bisping was correct to blast Yoel Romero's six-month suspension from the US Anti-Doping Agency, which undermines the UFC's entire drug testing policy.
Lorenzo Vasquez III: FICTION I can see where Bisping is coming from. The supplement Romero was taking was proven by the USADA to be tainted but there is no mention of what supplement that was or if it will be named at a later time. I can see how he would be suspicious. It's an excuse that has been used over and over and all of a sudden it works. But, Mike needs to see the bigger picture here. It is quite possible Romero had no clue the supplement he was taking was tainted, and if that is case, the USADA is valid in lowering Romero's suspension to six months.
Yes, ultimately, it is the fighter's responsibility to know what they are ingesting, but you can't expect them to test every single supplement. What happened here actually presents to the professional mixed martial arts world a step forward in performance enhancing drug testing. Many fighters use/used that excuse and many of them were full of it. But now you have to realize that some were possibly telling the truth and handed unjust punishments. That's what Mike needs to see. Romero messed up by not knowing that the supplement he was taking was tainted and he was handed a proper punishment. Now, it's up to him to stop using that supplement and have a better understanding of what he is putting into his body. An example was set that you cannot just use the excuse, though it may be true, and get away scot-free. It's a two-side thing, though. It is something that is new and it is also something that can be taken advantage of. I can see how a fighter would knowingly use a tainted supplement with the idea he or she is going to pretend they had no idea it was tainted if they get caught. I can see where Bisping is coming from, but this is also good step in the right direction…but it's new, and it can be worked both ways.
Jon Butterfield: FACT All I can give you here is a series of thoughts on what the situation MIGHT be, so as a disclaimer, I'm not saying this is 100 % accurate, what I'm saying is, this is what it looks like:
Yoel Romero tested positive for Ibutamoren 4 days after the victory over Jacaré Souza, that much we know. Ibutamoren is a growth hormone releasing agent. It wasn't found in Romero's system during the 'fight night' tests, it was found 4 days after, implying he took it post-fight.
Romero's defence was that Ibutamoren was a substance contained in a supplement he had taken, but that the supplement manufacturer hadn't listed Ibutamoren as an ingredient. USADA said they could conclusively prove that Romero's defence was, in fact, accurate, and that the Ibutamoren must have been ingested as part of that unnamed supplement that didn't list it, and therefore reduced Romero's suspension and also added that supplement to it's 'High Risk Supplements' list.
Stop right there and everything's rosy, right?
Well the only supplement listed on USADA's 'High Risk' list that actually contains Ibutamoren is something called SHED RX, and it was added in June of this year. Coincidence?
SHED RX is listed on most websites as a diuretic: diuretics promote the production of urine, thus increasing the excretion of water from the body. You can see why you might want to do that BEFORE a fight, but why after? Also, food for thought, diuretics are commonly classified as banned substances in MMA. Why? They can be used to prevent detection of other illegal substances.
Hmm. The waters are murky here – pun intended – and if things are as they appear, Romero still has questions to answer (principally, why is he using diuretics post-fight?), and until those answers are forthcoming then I'm with Bisping here: if the above is correct, this thoroughly undermines the USADA and UFC's drug policies in one fell swoop.
---
VIDEO: UFC Champ Luke Rockhold Thinks Interim Titles are Bulls**t https://t.co/O8MW3aH39B pic.twitter.com/eavw0V7bK2

— MMAWeekly.com (@MMAWeeklycom) April 7, 2016
6.) The UFC has only scheduled two interim title fights in the next few months in order to more easily promote "champion vs champion" matchups in the fall.
Lorenzo Vasquez III: FACT This is a simple FACT. The UFC is always looking at possible money makers and champion vs. champion sells to the casual fans. The pundits and hardcore fans know better; but, drawing in those casual fans is what makes for huge gates and buys. Of the two interim title fights coming up, only one makes sense, the featherweight bout between Jose Aldo and Frankie Edgar. Conor McGregor has the division on hold and it is possible he is done with featherweight. If he is not, then a rematch with interim champ Jose Aldo or Frankie Edgar could make things more interesting for the casual fan base.
Jon Jones doesn't deserve an interim title by besting Ovince Saint Preux. That bout has no business having an interim belt on the line. Nonetheless, the UFC would just love selling the interim champion, Jon Jones, versus the paper champion, Daniel Cormier. And if OSP beats Jones, then Cormier gets to try and somewhat legitimize the belt by beating the first man to truly beat Jones. It's all about selling and this is why the UFC is quick to create interim titles, it gets the media's attention and it excites casual fans. But, 99% of the time, there is no need for interim championship straps.
Jon Butterfield: FACT Let's face facts, the UFC use interim titles when – and only when – it suits them. We've seen them refuse to hold an interim bantamweight title fight for a full 18 months before, until Barao-Faber eventually crowned a mid-term champion while Cruz was out – but now they need to have an interim light heavyweight just 6 months after Cormier last fought? No, of course they don't – they don't have to, but they clearly think it makes for great marketing.
The Aldo-Edgar interim title fight is just silly. Nobody is even injured, they're just putting the money fight together in the form of Diaz-McGregor II at UFC 200 because that's more important to them than the title lineage (not that I blame them, it's a business move).
So yeah. They're doing it so they can promote two unification bouts that will already be hotly anticipated given that they're probably going to feature Jones and McGregor. For me, they're probably over-seasoning things, but hey, nothing wrong with flavour.
---
So who won? Did Lorenzo usurp the reigning champion, or will Butters actually become the first champion to defend his title in the finals? You've got until midnight eastern on Monday to vote, so make sure you make your voice heard!
---
And that's it for today, but we'll be back on next week with a special treat, and then the tournament will conclude the following week! As always, if there's anything you'd like to see featured in a future edition, leave your statement in the comments and I'll add it in. Let me know what you thought in the comments or on Twitter. And please, be sure to vote!
Also, follow 411's various and sundry zones on Twitter for your daily 411 fix!
411 Wrestling Zone Twitter
411 Movies/TV Zone Twitter
411 Music Zone Twitter
411 Games Zone Twitter
411 MMA Zone Twitter