411's Ultimate Fighter 26: Alvarez vs. Gaethje Report 11.29.17
November 29, 2017 | Posted by
The Ultimate Fighter 26: Alvarez vs. Gaethje – EPISODE 12
INTRODUCTION: The Ultimate Fighter 26 will see 16 women's flyweights descend on the Las Vegas desert in hopes of becoming the first female 125-pound champion in UFC history (and of course they get a contract). Coaches Eddie Alvarez and Justin Gaethje put the contestants through a grueling tryout prior to selecting their teams. Last week, #14. Nicco Montano (3-2, 1-0 TUF) defeated #2 Barb Honchak (10-2, 1-0 TUF). This week, in the season finale of The Ultimate Fighter: A New World Champion, Roxanne Modafferi battles Sijara Eubanks for the final spot in the finals…
– We see Eubanks training, she's confident because she has "dope ass coaches," and thinks she can finish the fight anywhere. She works with the coaching staff to lock in her gameplan. Coach Mark Henry thinks Eubanks has progressed a lot and is the best in the house. Alvarez is also impressed with how she looks ahead of the fight.
– We see Modafferi training, and she is, "super excited" for the fight and to see what Eubanks will bring to the cage. Her coaches feel that Eubanks will be depleted, due to her previously rough weight cuts. Modafferi knows Eubanks is good on the feet and the ground, and is ready to test herself in the semifinal fight.
– Eubanks is at the UFC Performance Institute to try and cut her final few pounds. They hive her a piss test to help evaluate where she's at. The dude from the institute says they want to teach better weight control so that fighters aren't doing dangerous cuts and become more educated. Eubanks gets all bundled up and is in the sun, hitting mitts, running and hoping she can cut the weight. She also hits the sauna, and was 125.9 the night before the fight.
– WEIGH-INS: Modafferi (126), Eubanks (125).
– FIGHT DAY: We get the usual pre-fight prep and sound bites.
SEMIFINAL FIGHT – #1. Roxanne Modafferi (21-13 MMA, 2-0 TUF) vs. #12. Sijara Eubanks (2-2, 2-0 TUF): ROUND ONE: Modafferi will enjoy a vast experience advantage, is a bit taller and will also have a 3.75-inch reach advantage. But despite harsh weight cuts, Eubanks has been a beast so far in the tournament. Modafferi takes center cage, three trade and Modafferi lands the first solid shots, wobbling Eubanks a bit. Eubanks quickly recovers as they continue to trade. Modafferi mixes in a body kick as both are landing clean and accurate strikes. Modafferi is mixing things up a bit more, and is able to stop the early takedown attempts. Eubanks starts to mix in some kicks, and is now landing more strikes. Modafferi is keeping the pacing high in hopes of tiring out Eubanks, they work to the cage and Eubanks separates with a body kick. They are really keeping a high pace here as Eubanks finally scores with a takedown. Modafferi holds her in close, but Eubanks opens up and starts laying in elbows. Modafferi fishes for an arm bar from the bottom, but Eubanks postures up and escapes as the round ends. Really close round, but due to the late takedown and ground and pound, the judges are likely awarding the round to Eubanks. SCORECARD: 10-9 Eubanks
ROUND TWO: Modafferi comes out flashing kicks and looking to find her range. Eubanks is staying away and landing single shots, and shoots for the takedown, but Modafferi counters with knees. Eubanks hits a great overhand right, shoots and drags Modafferi down, and presses her to the cage. Eubanks stacks her up, but Modafferi rolls into a guillotine by Eubanks. Modafferi pops out, and is in guard. Modafferi to half guard and Eubanks looks for the arm while Modafferi lays in some body shots. Eubanks now takes top position and the back; she locks in a choke and the body scissors but Modafferi survives the round. SCORECARD: 10-9 Eubanks, 20-18 Eubanks
ROUND THREE: Final round now, Modafferi flashes a head kick, which is checked. They trade; Modafferi is chasing a bit too much, but is landing. She starts to work the jab, avoiding Eubanks' big shots. They trade in close again, Modafferi avoids the takedown, but Eubanks takes her to the cage and starts working for another takedown, landing knee strikes. Eubanks eventually drags her down, works from half guard along the cage as we have a minute left. Modafferi keeps trying to grab the arm from the bottom, but Eubanks pops out and they go back to the feet. SCORECARD: 10-9 Eubanks, 30-27 Eubanks
OFFICIAL RESULT: Sijara Eubanks via unanimous decision (30-27 across the cards)
– Dana was impressed with the fight.
– Eubanks took out the #5, #4, and #1 seeds on the way to the finals, along with two rough weight cuts.
– Roxi is proud of herself, but is obviously disappointed.
– THE FINALS ARE…
* #12. Sijara Eubanks (2-2, 3-0 TUF) vs. #14. Nicco Montano (3-2, 3-0 TUF) to crown the first ever women's flyweight champion.
Team Alvarez
* #2 Barb Honchak (10-2, 2-1 TUF)
* #3. Lauren Murphy (9-3, 0-1 TUF)
* #4. DeAnna Bennett (8-3, 1-1 TUF)
* #7. Melinda Fabian (4-3-1, 0-1 TUF)
* #9. Christina Marks (8-8, 0-1 TUF)
* #11. Ariel Beck (4-4, 0-1 TUF)
* #12. Sijara Eubanks (2-2, 2-0 TUF)
* #16. Shana Dobson (2-1 MMA, 0-1 TUF)
Team Gaethje
* #1. Roxanne Modafferi (21-13 MMA, 2-1 TUF)
* #5. Maia Stevenson (6-4, 1-0 TUF)
* #6. Montana Stewart (7-4, 1-1 TUF)
* #8. Emily Whitmire (2-1, 1-1 TUF)
* #10. Rachael Ostovich (3-3, 1-1 TUF)
* #13. Karine Gevorgyan (3-2, 0-1 TUF)
* #14. Nicco Montano (3-2, 3-0 TUF)
* #15. Gillian Robertson (3-2, 0-1 TUF)
– End scene.
– Thanks for reading.
– And that closes out another season of the Ultimate Fighter, thanks to those that followed along with my reports, it is greatly appreciated.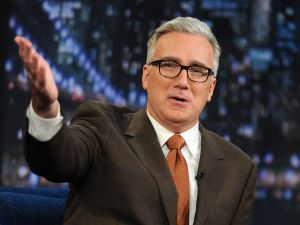 "Byyyyyyyyyyyyyyyyyyyyyye Felicia!"