411's Ultimate Fighter 27: Undefeated Report 5.23.18
May 23, 2018 | Posted by
The Ultimate Fighter 27: Episode SIX
INTRODUCTION: Season 27 of the Ultimate Fighter is here. This season will feature undefeated featherweights and lightweights, with current UFC Heavyweight Champion Stipe Miocic against current UFC Light Heavyweight Champion Daniel Cormier serving as the coaches ahead of their upcoming fight. There will be a lightweight and a featherweight winner. Last week, Mike Trizano (6-0) defeated Thailand Clark (7-0) via RD2 TKO. This week, featherweights Suman Mokhtarian (8-0) vs. Ricky Steele (5-0)
– Dulani Perry talks shit to Tyler Diamond, who he faces next week. Perry talks all kinds of mad shit, claiming he's not a gym fighter, but a real street fighter; he also claims to have more money than the rest of the fighters and the coaches. The others know he's just here for his 15-minutes of fame. Perry claims he's playing mind games to throw them all off of their games. I just think he's an asshole.
– Featherweight Jay Cucciniello starts making his case to replace injured lightweight Luis Pena. This leads to clips of Suman Mokhtarian training and talking about his minor knee injury. We get clips of him fighting around the world. He has 6 submission wins, all by different submissions, including a twister. Miocic is confident in the match up of Suman vs. Steele.
– We now see Ricky Steele training, and stating that his power and speed will lead him to victory over Suman. This leads to clips of him fighting outside of the house. All of his wins are via unanimous decision, and he has a karate and striking background.
– Back at the house, Suman says he got into fighting because of his brother. His brother wanted to be a fighter as well, started at 28, but quit at 32. Suman lives with his brother, his wife, and their kid. Suman looks to his brother as a mentor. He trains, hangs at the beach and has fun when not training. He trains at Australian ATT, which he and his brother are owners of. He wants to win this as a thank you to his brother.
– Ricky Steele talks about his 11-year-old daughter, and being away from her is hard on him. We see some home video with his daughter, he had her when he was 18 and is a single father. His daughter is an athlete and loves the martial arts.
– WEIGH-INS: Mokhtarian (145), Steele (145.75).
– We get the usual pre-fight warm-ups.
– Featherweight Jay Cucciniello meets with Dana White and makes his pitch to replace Pena. Dana appreciates his initiative and says he'll consider it.
FEATHERWEIGHT BOUT: Suman Mokhtarian (8-0) vs. Ricky Steele (5-0): ROUND ONE: Suman is 2 inches taller, but Steele will enjoy a 7 inch reach advantage. They come out quickly, looking to establish position. Steele starts working leg kicks, but Suman keeps pressing the action. Steele keeps backing him off with leg kicks, but Suman rushes him to the cage. Suman pressure swell, but isn't doing much. The ref separates them. Steele keeps throwing and landing leg kicks, working on the injured knee of Suman and keeping him off balance. Steele starts landing strikes, pressuring Suman against the cage. Steele starts mixing in knee strikes, but Suman locks on a hanging guillotine. Steele hangs in there and escapes. Suman throws wildly and misses, but pressures Steele against the cage. SCORE: Close round, I can see the judges giving it to Suman, based on control even if I think Steele took it, Steele 10-9
ROUND TWO: They come out throwing and looking to take center cage. Steele lays in leg kicks, and follows with jabs. He then lands body kicks, but Suman keeps pressing forward. Suman is landing much more here in round two, but Steele is doing well circling away and then laying in kicks. Steele lays in more body kicks and Suman backs of and Steele starts to grind him up against the cage. Suman circles out, but Steele keeps landing kicks and Suman answers back. They work back to the cage, but Steele circles out and then presses Suman back to the cage. SCORE: Close round again, 10-9 Steele; 20-18 Steele overall. OFFICIAL RESULT: Ricky Steele via unanimous decision
– Suman is heartbroken, but gracious in loss.
– Steele banged up his foot and thinks he needs an x-ray. He has a history of left foot injuries, and is worried. He heads to he hospital.
– John Gunther now meets with Dana and wants Pena's spot.
– Cormier tells Miocic he has been a great champion, but it's going to come to an end.
– Next week: Lightweights Richie Smullen (3-0-1) vs. Allan Zuniga (13-0). They tease Steele's future on the show. But on the day of the fight, we get… A SHOCKING TWIST!
– Where we stand…
TEAM MIOCIC
* LW: Mike Trizano (6-0, 1-0 TUF)
* LW: Allan Zuniga (13-0)
* FW: Dulani Perry (4-0)
* FW: Suman Mokhtarian (8-0, 0-1 TUF)
* FW: Jay Cucciniello (8-0, 0-1 TUF)
* LW: Jose Martinez Jr. (4-0, 0-1 TUF)
* FW: Kyler Phillips (5-0, 0-1 TUF)
* LW: John Gunther (6-0, 0-1 TUF)
TEAM CORMIER
* LW: Joe Giannetti (6-0, 1-0 TUF)
* FW: Brad Katona (6-0, 1-0 TUF)
* FW: Bryce Mitchell (9-0, 1-0 TUF)
* FW: Ricky Steele (5-0, 1-0 TUF)
* FW: Tyler Diamond (9-0)
* LW: Richie Smullen (3-0-1)
* LW: Thailand Clark (7-0, 0-1 TUF)
* LW: Luis Pena (4-0, 1-0 TUF) – medical DQ
– End Scene.
– Thanks for reading.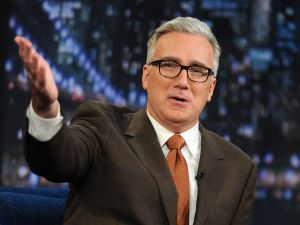 "Byyyyyyyyyyyyyyyyyyyyyye Felicia!"
More Trending Stories