411's TNA IMPACT Wrestling Report 11.01.12
November 1, 2012 | Posted by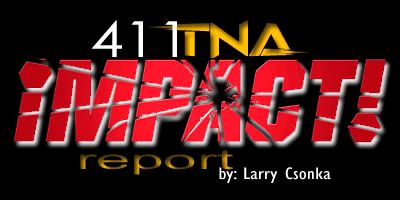 Championship Roll Call:
TNA WORLD CHAMPIONSHIP: Jeff Hardy
TNA X-DIVISION CHAMPIONSHIP: RVD
TNA TAG TEAM CHAMPIONSHIP: Chavo Guerrero and Hernandez
TNA KNOCKOUTS CHAMPIONSHIP: Tara
TNA KNOCKOUTS TAG TEAM CHAMPIONSHIP: Eric Young and ODB
TNA TELEVISION CHAMPIONSHIP: Samoa Joe
---
411's IMPACT WRESTLING REPORT 11.01.12 (Episode 434)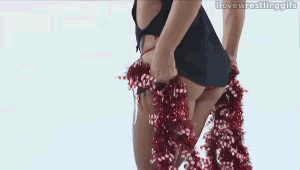 –Reminder, I do not rate matches that are under three minutes long…
-They ran an "In Memory" for Brad Armstrong to start the show.
-Opening video package.
-We are LIVE in Orlando!
-Taz and Tenay welcome us to the show.
-Joseph Park is in the ring, and asks us to bare with him. he says he has been around long enough to know what open fight night is all about. He is not a wrestler, but is a damn fine attorney. But after Aces and eights violated his basic civil rights, he has decided that he is a man, one that will stick up for himself. While Hogan has not given him a match with a member of Aces and Eights, but open fight night is a loophole, and he challenges any member of Aces and Eights to a fight.
-And here they come from the special back entrance. Four of them come to the ring, and Park notes that he only challenged one member to a fight. They surround the ring, and then enter. Kurt Angle's music hits and he is pissed and attacks. They gang up on Angle, and Sting now hits the ring with a bat and chases them off. Park is happy to see him and Sting has the mic. He says tonight is open fight night, and tonight someone from Aces and Eights will lose a mask.
-Magnus walks, and says he is not concerned with Aces and Eights, but will expose a phony, next.
-Jesse complains backstage about an ear infection, and then says he shouldn't have to face ODB. Tara says she has his back. She sterilizes him with hand sanitizer. He's ready to go.
-Magnus makes his way to the ring. Magnus says he is calling out Samoa Joe for a TV Title match, because he has an issue with Joe holding the title. Joe is not the image TNA is looking for. Joe is like Howard Stern, people like him, but he has a radio face.
-Joe makes his way out, and it looks like it's on.
Non-Title Match: Samoa Joe © vs. Magnus
Joe attacks as soon as he hits the ring, hits the big enziguri in the corner and then follows with head butts. To the corner, boot by Magnus, leaps off the ropes and into an atomic drop. Running boot, senton by Joe follows for 2. Jabs by Joe, off the ropes now and a high knee by Magnus connects and he covers for 2. Joe fights back with kicks, but a clothesline by Magnus levels him. Magnus works a chinlock, Joe to his feet, elbows out and they trade rights. Clutch by Joe, jawbreaker counter by Magnus. Charges Joe, STJOE in the corner by Joe. Clothesline by Joe sends Magnus to the floor. Magnus then slammed to the steel post. Magnus looks under the ring and grabs some form of tool, Joe follows. Magnus nails Joe and that's a DQ.
OFFICIAL RESULT: Samoa Joe @ 3:00 via DQ
RATING: NR
-Joe is out in the ring and Magnus stands tall over him and celebrates.
-Sting and Park talk with Hogan backstage, and wants to take a mask tonight. Angle arrives and he wants Devon tonight. Hogan says if there is anything left of Devon tonight, he gets him at Turning Point. Angle is with Wes Briscoe and Garett Bischoff, and Sting says they have a team, and they will take masks tonight.
-Joe is backstage with an ice pack, and is pissed at Magnus. Magnus merely escaped, and he wants a rematch with no rules, because JOE is gonna KILL YOU!
-Highlights of Aries attacking Hardy last week.
-Jeff Hardy paints his face backstage, and we get to hear his inner monologue.
-Daniels and Kaz make their way to the ring. Kaz is amused tat Sting wants to unmask Aces and Eights, because the biggest frauds are Hernandez and Chavo. Last week they told the truth and apparently offended the amigos in the back. Daniels says they get their title rematch at Turning Point. But since it is open fight night, the uncrowned champions, they call out…Hector Guerrero and Willie Urbina.
-Following a commercial break, Hector and Willie make their way to the ring. Hector is pissed with the Hispanic themed jokes, and Willie tries to back him off. Daniels shoves him, and Hector tries to fight back but Kaz knocks him to the mat. The former champions beat down Hector and Willie, but here come Chavo and Hernandez. They clear out Daniels and Kaz, and save the day. Daniels has the mic and mocks Chavo a bit, and says now they want to take them seriously.
-We get a look at Christian York, tonight's Gutcheck competitor.
-Christian York walks.
-ODB yells at EY on her phone about not being here for open fight night. She also wants more fried chicken.
Gutcheck Challenge: Christian York vs. Zema Ion
York steals the hairspray and tosses it to the floor. York beats down Ion and then counters a RANA and hits back elbow. Lock up, Ion pulls the hair and then delivers elbows. To the corner, an Irish whip and boots by York. Rolling kick to Ion, half nelson suplex connects for York. Canon ball to Ion in the corner, York up top now and Ion rolls to the floor. York follows, grabs Ion to the apron and Ion stun guns him on the ropes. Tornado DDT by Ion, and he fixes his hair and then lays the boots to York. Kick to the face follows, and then chokes out York in the ropes. York back with rights, to the corner and shoulder blocks by Ion. A suplex follows and then a leg drop as well by Ion. Moonsault by Ion eats knee. York back to his feet, sent to the floor. Back in and decapitates Ion with a clothesline. Mood swing by York and he gets a close 2. Ion rolls to the floor, York follows and gets a head scissors. Tosses Ion back in, but on crotches him as he enters the ring and then Ion into his submission impossible for the win.
OFFICIAL RESULT: Zema Ion @ 4:00 via submission
RATING: **
-Aries walks backstage with the world title. He still considers himself the champion, because that is that he is all about. He meets with the Robbies.
-Bully meets with Garett Bischoff. Garett says Ray will take care of business, but if he needs him, he is there. Ray says he appreciates it, and they shake hands. Someone tells them Aces and Eights are outside, and they join Sting and Angle and we have a big brawl in the parking lot. One of them taunts Ray and he chases him. The rest then run away, and Sting says the night is young.
-ODB has a mic and says it is open fight night. She is calling out the eyebrow tweezing, chest waxing, overrated abs, working out seven days a week, egg white beater eater, fake tannin, Tara's little boy toy, Hollywood TMZ wanna be, Big Brother reject Jesse. Some get out here and meet your big sister, BAM!
ODB vs. Jesse From Big Brother w/Tara
Chops by ODB, Jesse in pain and ODB sells her hand. Jesse rolls to the floor, Taryn Terrell is the ref. Tara kisses him and he is back in the ring. More chops by ODB, to the corner and tries to whip him across, he stops that, boot by ODB and more chops. Mounted rights and Jesse tosses her to the mat. Tara kisses him for a job well done. Jesse misses an elbow drop, and back to the floor he goes. ODB chases, both into the ring and Tara escapes and ODB grabs Jesse and slams him down. Irish whip by ODB, countered and a boot to Jesse. ODB slams Jesse into her muff a few times, and then misses a cross body. Jesse kisses Tara again, he taunts ODB, and then he slams her to the mat. He poses, kisses Tara again, and a slam by ODB. She spanks him a few times, and Tara distracts her. ODB grabs her, and then Jesse rolls her up for the win.
OFFICIAL RESULT: Jesse @ 4:00 via pin
RATING: DUD
-Mike Tenay takes over for Todd on commentary. Tazz is not here tonight, due to the storm in the northeast. Borash stays on commentary.
-The Robbies make their way out to the ring. Robbie E says everyone knows that he beat Jeff Hardy in the BFG Series. He plans to make lightening strike twice and calls out Jeff Hardy.
Non-Title Match: Jeff Hardy © vs. Robbie E w/ Robbie T
Jeff attacks at the bell, leg drop to the balls and then a basement dropkick and cover for 2. Slams Robbie E to the corner, boots to the head of Robbie E. Second rope splash by Jeff gets 2. Robbie E rolls to the floor, and then pulls Jeff out. They brawl at ringside, but Jeff then sends Robbie E to the steps. Jeff runs off the steps to hit poetry in motion. Robbie E rolled back in, which allows Robbie T to attack Jeff…
~commercial time~
We are back from a commercial as Robbie E is in control of things. Off the ropes and Jeff fights back with clotheslines. Jeff with the baseball slide to Robbie T, and then a dropkick to Robbie E. Robbie E fights back and hits an implant DDT for 2. Robbie E looks for the DDT again, Jeff fights out, gut buster suplex and then the twist of fate. Up top, swanton connects and that is all.
OFFICIAL RESULT: Jeff Hardy @ 7:00 via pin
RATING: **
-TNA announced via Twitter that Samoa Joe will defend the TV Title at Turning Point against Magnus in a NO DQ match.
-Austin Aries is out to ruin Jeff's celebration. Aries mocks Jeff's ugly belt, and says that the difference between then is only 3 seconds. Aries says he is still the best and has been the most dominant man in the company since he arrived. He went through everyone to get to the top, and Jeff knocked him off of the top of the heap. But at Turning Point, the title will officially be his again. Jeff says they need to do this the right way at the PPV, and pulls out a ladder. Jeff climbs it and sits on top and says that the title match will be a ladder match. Aries says he is a pro wrestler, not a ladder climber.
-Footage of Matt Morgan's run in on Hogan's beach shop. Morgan stole the robe that Hogan wore in Shea Stadium.
-Storm meets with Hogan backstage. They discuss their conversation from last week, and Storm said he took his time, and he wants his chance. Hogan says he may have an idea for him.
-Bobby Roode makes his way out to the ring. Roode says he is back for open fight night, but he is here only to state a fact. He is getting screwed once again. Last week, Hogan had to choose a contender for the title, but he wasn't one of them. Since Aries isn't champ anymore, he feels he should have been the guy to challenge for he title. But Hogan knew Roode would have won the title.
AJ Styles makes his way to the ring now. AJ asks if Roode will sit here and cry about not getting a shot. AJ says he should be the champion. AJ says Roode held the title longer than anyone in TNA history, so stop complaining about it. AJ says he had to deal with issues that weren't even about him. Pictures and video of him getting into an elevator with someone of the opposite sex, which seems to be the new fad if your name is AJ. AJ is calling Roode out, right here and now. Roode says he is not here to fight, so the answer is no.
Roode then attacks AJ from behind, but AJ fights back and AJ sends him to the floor. Hogan's music hits and he is out with James Storm. Hogan says that he hears them and what they are saying. He says that they may deserve a title shot, but he will leave it in their hands. At Turning Point, AJ vs. Roode vs. Storm. The man that takes the pin will NOT get a chance at a title shot until BFG 2013! The winner gets a title shot.
-Joey Ryan and Matt Morgan walk.
-Joey Ryan and Matt Morgan make their way to the ring. Morgan says for years TNA has disrespected and ignored his super human talents. So instead of waiting for his chance, he stole the ball and he started to show up whenever he wanted. Just to get attention. But that wasn't good enough, he couldn't get Hogan's attention. Well if Hogan made history with the robe his is now wearing, that is nothing compared to what he will do with it. He will go through the roster one by one, and do so until he owns the world title. Ryan now says he usually avoids VDs, but tonight, he calls out RVD. He will prove that the X-Division title can be X…rated.
Non-Title Match: RVD © vs. Joey Ryan
RVD in control early, Ryan sends him to the apron, but RVD back in with a kick and then slams Ryan to the corner. Kicks follow, and Ryan is down. Back to the corner, shoulder blocks and another kick to Ryan. Rolling thunder connects, and RVD heads up top. Morgan pulls Ryan out of the way, RVD crashes to the mat and Ryan gets a fucked up side roll for the pin.
OFFICIAL RESULT: Joey Ryan @ 2:00 via pin
RATING: NR
-They quickly brawl after the match, and Morgan takes out RVD with the carbon footprint.
-Devon and Aces and Eights are out back, preparing for Devon's match.
-Next week, AJ Styles faces Bobby Roode.
-Bully Ray makes his way to the ring. He is taped up with shout outs to NYC. Ray says that he wants to shout out to the fans in the northeast, stay hardcore, stay strong and this is for you. Now Devon you piece of crap, get out here because I want to kick you fricken ass!
-Devon comes out alone…
Bully Ray vs. Devon
The bell rings and Ray charges, and Devon bails to the floor. Devon laughs and Ray then chases. Ray grabs a table, and slides it into the ring and sets it up. He calls Devon on to come in the ring, and Devon slowly enters the ring, but gets chased off again. Devon calls in the troops, and many members of Aces and Eights are out.
OFFICIAL RESULT: No Contest @ 2:00
RATING: NR
-Ray holds them off with the chain, and here comes Angle, AJ, Storm Chavo and others. We have the big brawl in the ring, and bodies fly to the floor, leaving Devon and Ray along. Ray drops Devon with a right, moves the table and looks to powerbomb Devon. Ray gets dumped by a member of the gang. Joseph Park arrives and wants to fight, but gets beaten down. Park fires up and unmasks the man as…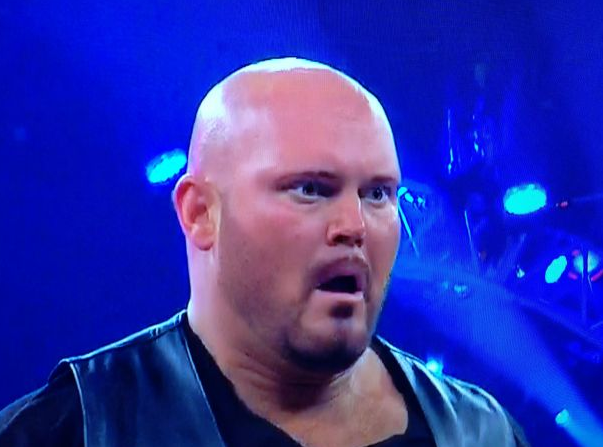 LUKE GALLOWS!
Gallows chokeslams Park through the table. Angle and Sting chase him away…
-End scene….
AND NOW… A DOG STEALING PIZZA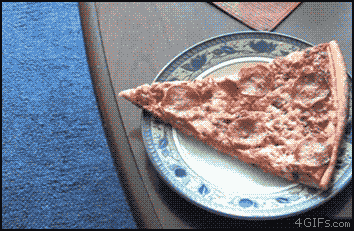 WHAT DID YOU THINK ABOUT TONIGHT's TNA IMPACT?


TURNING POINT CARD
* TNA TV Title No DQ Match: Samoa Joe © vs. Magnus
* TNA Tag Team Title Match: Chavo and Hernandez © vs. Daniels and Kaz
* Winner Gets a TNA Title Shot, Loser of the Fall Cannot Get a Title Shot Until BFG 2013: AJ Styles vs. Bobby Roode vs. James Storm
* TNA World title Ladder Match: Jeff Hardy © vs. Austin Aries
TWITTER
Your heart is free. Have the courage to follow it…TO CSONKA'S TWITTER!
http://www.twitter.com/411wrestling
http://www.twitter.com/411moviestv
http://www.twitter.com/411music
http://www.twitter.com/411games
http://www.twitter.com/411mma