Csonka: 6 Who Need to Thrive in The 2018 G1
June 30, 2018 | Posted by
– Welcome back to column time with Larry. Today's column is all about the 2018 G1 tournament. The tournament kicks off July 14th and runs through August 12th, and all shows will be available live on New Japan World…
G1 BLOCK A
* Togi Makabe
* Michael Elgin
* Hiroshi Tanahashi
* Kazuchika Okada
* Jay White
* YOSHI-HASHI
* Bad Luck Fale
* Adam Page
* EVIL
* Minoru Suzuki
G1 BLOCK B
* Juice Robinson
* Hirooki Goto
* Tomohiro Ishii
* Toru Yano
* Tama Tonga
* SANADA
* Tetsuya Naito
* Zack Sabre Jr
* Kenny Omega
* Kota Ibushi
I am beyond hyped for the tournament, and while I have already discussed this year's notable exclusions. Today I want to discuss the talents that need to impress, not only to show they belong this year, but in some cases, to justify their inclusion next year. Thanks for reading! It's wrestling, we love it and will disagree. The only rules are "have a take, be respectful, and don't be a dick."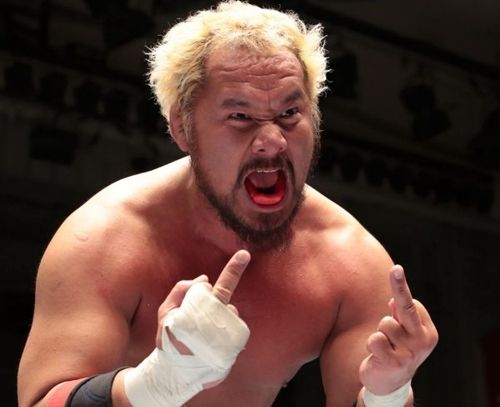 Togi Makabe: Togi Makabe (age 48) is basically a New Japan dad these days, mainly working tags and the occasional big singles match, like the one against Suzuki earlier this year, which was admittedly great. He's a beloved legend as a former G1 winner, former IWGP champion, as well as two-time NEVER & tag team champion. Makabe is far from a scrub, and truth be told, he had a good G1 last year with a lot of good to very good matches. But it's the G1, and a lot is expected, good to very good is all well and good, but he was lacking that great performance. His match against Suzuki earlier this year showed that he's still capable with the right match and opponent, but the question is, will he survive the G1 grind once again and prove that he still belongs. Unless Makabe can put in some memorable performances this year, we may very well be looking at one of his final G1 runs.
Bad Luck Fale: Bad Luck Fale (age 36) is a Bullet Club mainstay and judging by recent pictures, looks to be getting into the best shape of his life, which may bode well for this year's G1 run. At times Fale is a guy I have no desire to watch, but he's a guy that NJPW loves as their monster, and he always picks up big and or unexpected wins. Those wins usually translate to good matches, but those matches have also usually come against Okada, Tanahashi, and or Nakamura as they were the ones that seemed to solve the Fale puzzle and delivered quality matches with him. Last year, Fale had a forgettable G1 minus the very good and emotional match with Nagata. Fale has a role, but he really needs to up his game and show that he belongs over guys like Finlay & Henare, who keep improving and are hungry for a spot.
Tama Tonga: Tama Tonga (age 35) is like Fale a Bullet Club mainstay and OG member. I like Tonga, I think that he can be very good, but just hasn't lived up to his full potential. Last year he had a couple really bad outings, but then locked into a streak of good matches, and also had a very good match against Kenny Omega (shocking), but ultimately failed to deliver a great match or have a breakout performance. Tama Tonga is slotted into his position as a tag worker and Bullet Club member. Tama Tonga desperately needs to deliver some high-quality outings because if he does do so, it will be a complete waste of a G1 spot. He needs to step up and realize the potential many saw in him as a singles, I like him, and I hope he can deliver because he really needs to.
Adam Page: Adam Page (age 26) has really blossomed as a performer over the last year. ROH loves him and his inclusion on this year's G1 verifies the love and confidence NJPW has in him. This time last year Page was coming along very well, growing as a performer, and I had actually pushed for him in last year's G1, because a tournament like the G1 & BOSJ can be a huge turning point for performers and their growth. But upon reflection, it was the right call for him not to be included last year as the time feels right this year. Page has had an extremely strong 2018 and I love his inclusion. I think he will deliver and show the world what a good performer he's become. Page has to impress to show the fans that were dismissive of his entry, thinking that he doesn't belong or deserve a chance. Page will get a chance to work with Okada, Tanahashi, Suzuki, and Elgin, which all could be really good to great. With the way he's been improving and the fact that he's definitely going to be busting his ass to deliver, I see good things for him, but he has a lot of doubters to prove wrong.
YOSHI-HASHI: Every time I look at YOSHI-HASH (age 36)I, all I can think is that Gedo tried to clone Okada, and anything and everything that could have gone wrong, went drastically wrong. For the most part, YOSHI-HASHI had a very good G1 27, although I think his G1 26 run was batter. The problem is that YOSHI-HASHI is booked as the bitch boy of CHAOS for 99% of the year, tends to have maybe two great singles matches a year (he already had one in the NJ Cup), and due to his booking, I find that it causes a disconnect in his matches, because it takes a lot to believe in him. At age 36, he's a career loser, and his biggest hook as a character is Okada's ugly, way less talented, little brother. I have no clue what NJPW does with him, and I don't think that NJPW has a clue either. He's nothing more than a bit player, and his inclusion in the G1 just feels like they are filling a spot with a NJPW guy because they felt they needed to. YOSHI-HASHI desperately needs to knock the G1 28 out of the park and show that he's much more than people like myself perceive him. He's shown he can deliver, but this year, YOSHI-HASHI needs a grand slam.
Jay White: There were a lot of people not happy with or surprised by Jay White's (age 25) inclusion in the G1, but what did you expect? He returned from excursion, got a dome match with Tanahashi, and then beat Omega for the US Title. The company has him pegged as a future star, and unless he was injured badly, there was no way he was missing the G1. The bottom line is that NJPW hopes and prays that White can be a huge Gaijin star for them like Omega. But White is trying to overcome a lot of backlash. Many felt he was pushed into the big time way too soon, due to the good, but ultimately disappointing dome match with Tanahashi. His run as US champion has been solid, with some great character work and matches, but to way too many, he's an unproven property that to those that doubt him, doesn't belong in the G1. The initial attempted push by NJPW was admirable, but it didn't click right away. They regrouped, backed off and bit and have been working to establish White as a player, and he'll get a chance to prove his doubters wrong here, and I think he may start off big on night one, beating Okada o start him off strong and play into the angle where he wanted to pressure CHOAS to compete with each other, and to set up Okada's redemption arc in the tournament.
– End Scene.
– Thanks for reading.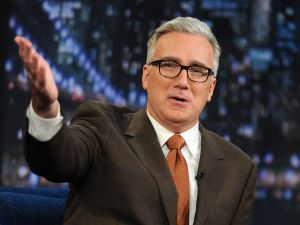 "Byyyyyyyyyyyyyyyyyyyyyye Felicia!"