Csonka Ranks The New Smackdown Women's Roster From Worst to First
December 6, 2017 | Posted by
Welcome back to column time with Larry! Following last week's column on the Raw Women's division, I felt that it was only natural to look at the Smackdown division. Despite some natural disagreements, I think we had some great discussion with that column, and I appreciate you reading and commenting. So today I will share my thoughts on the Smackdown division, ranking the division from worst to first. Much like Raw, the landscape has changed with Ruby Riot, Sarah Logan, and Liv Morgan having entered the game. I hope that you enjoy today's column, and feel free to share your thoughts. It's wrestling, we love it and will disagree. The only rules are "have a take, be respectful, and don't be a dick."
I am basing my rankings on the following…
– Overall skill.
– How they are currently being booked.
– Future potential.
– Popularity.
– Personal preference will obviously play a part.
10. Lana: I want to say that I completely appreciate Lana wanting to improve her position and her desire to be more than a side piece for Rusev on WWE TV. I also respect the time and effort she put in working out, training, and trying to transform into more of an athlete. Unfortunately just trying and giving your best isn't always enough, and that was the case with Lana. She worked hard and tried, but she just wasn't cut out to be an in ring performer. I feel her best work was with Rusev as his mouthpiece. It felt natural, and she did very well. They have tried to recreate that with Tamina, and it just hasn't worked. As far as the female in ring performers go, she's easily the weakest of the bunch.
9. Tamina: Tamina is 39, started training in 2009 and started with WWE in 2010. She's received chances due to being Jimmy Snuka's daughter and her relationship with the Rock, but a back injury early on and then a knee injury later on caused her to miss a good amount of time. Early on I felt she had strong potential as more of an enforcer style performer, but the combination of injuries and never really evolving as a performer have left her a largely stagnant. To me, Tamina simply occupies space, and brings very little to the table, other than being a body for tags and the many multi-women matches WWE loves to run. Considering her age, injury history, and lack of improvement, she feels completely expandable, especially with the amount of female talent WWE has under contract with NXT.
8. Liv Morgan: While there were rumblings of a call up for Liv Morgan, something I mentioned a few times when discussing possible call-ups, the promotion of Liv Morgan to the main roster still came as a surprise to me. She signed with WWE in 2014, is only 23, working around 190 matches in total. Liv Morgan was never featured on NXT TV, appearing sporadically in battle royals and to put people over. She's very enthusiastic, and has some fine charisma, but I find her completely lacking as an in ring performer. Her matches have always been rough and very basic, and in all honesty, she's never done anything that makes me feel as if I have to see her matches. There's also the fact that she feels like mini-Carmella, which some claim isn't true, but that's how I see it. Liv Morgan's promotion may see her rapidly improve as she will end up working more often and against better talent, and I hope that's the case because she's young and has a lot of time to improve. But as of this writing, all I see is a pretty young lady, playing wrestler. I hope she improves and proves me wrong.
7. Sarah Logan: Sarah Logan is the former Crazy Mary Dobson, who started working back in 2011, signed with WWE in 2014, and is only 24. Like Liv Morgan, she was never really featured on NXT TV, she as more of an occasional guest star. And also like Morgan, she felt like a surprise call up as it felt that WWE didn't really have any kind of direction for her. I always found her work as Dobson really solid and that she had a ton of room to improve, but if I am honest, I hate the "Sarah Logan, slack jawed yokel" gimmick, who talks about her granny and gator rasslin. I find it completely limiting as far as character growth goes and also quite annoying. In some ways, Logan is a completely unspectacular performer, who doesn't do any one thing in spectacular fashion. She's feels like a jack-of-all-trades and master of none, but she somehow makes it work. She's an extremely reliable performer, is always in the right place, has some strong fundamentals and maybe more important than anything else, always makes her opponents look good. I think that she has a tremendous amount of upside.
6. Carmella: The former dancer, model, and cheerleader signed with WWE back in 2013, and spent a lot of time with Enzo and Cass in NXT, while eventually taking more of a wrestling role in early 2016. Carmella showed some signs of potential, but I think a lot of that was working with her friend Bayley. In July of 2016 she got the call up to Smackdown, and got to work with Nikki Bella right away. You knew then that WWE saw a lot in her, and that hasn't changed. The pairing with Ellsworth gave her a lot of TV time, and led to her MITB win. Carmella went to Vince with the Ellsworth idea, and has shown that she's rather smart with her character, which should be no surprise because the she attended the University of Massachusetts Dartmouth, where she graduated with a bachelor's degree in marketing. In my opinion, Carmella is a smart and hard working character performer, who needs to improve as an in ring performer. WWE loves her and is likely about to become champion with her MITB and will remain a top performer in part due to her being on the Total Divas show. In many ways, she's similar to Alexa Bliss, where she's a better character than wrester, but she doesn't have the in ring or promo ability Bliss has right now.
5. Natalya: Natalya is 35, and has been with WWE since 2007. Natalya has had a love/hate relationship from the fans, where some find her completely overrated and over pushed, due to her family heritage, and at the same time I find that she doesn't get a lot of credit when she does deserve it. She was one of the few quality workers during the last diva age, who largely went unnoticed because she wasn't Beth Phoenix or the Bellas, who were more popular at the time. Natalya pretty much fills the Mickie James veteran role on the roster, she certainly has a place, and has gone through a lot of shit from creative over the years; she's been a trooper and took it all in stride, but it's also safe to say that she's made out very well, due to her family heritage and the fact that along with the Bellas, she's been an anchor for the Total Divas series. While some will find it a harsh opinion, I really do feel that this year's title win was a "thank you for not suing us over Tyson/lifetime achieving" award (yes, I'm a bit of a conspiracy theorist at times). She really didn't need it; it didn't mean much, but thanks for everything. But again, much like Mickie James, there is always room for a veteran like Natalya on your roster, she fits perfectly in the middle of the pack, and will likely be vital in helping Morgan & Logan grow as performers and help acclimate them to the main roster, there's a place for her for sure.
4. Ruby Riott: The former Heidi Lovelace, now Ruby Riott in WWE, is only 26 but has a ton of experience at almost 500 matches, starting back in 2010. From OVW to STARDOM, CHIKARA, SHIMMER, SHINE and pretty much any major indie out there, she worked for them. She was a big signing for WWE, one I didn't expect, but one I was thrilled that they made. I honestly thought that the tattoos and intergender work would turn WWE away, but thankfully the WWE has greatly changed how they look at and sign talent, and that is for the better. Riott was never "featured" on NXT TV, but had a way more regular role than Logan or Morgan did. She has the ability to really step up in big time matches, did a lot to steal the show on the indie scene, and more importantly than that, never worked down to her opponents, she dragged them up to her level. In some ways she's a magician, because there will many times I saw a match of hers, and knew she was good, but was fooled into thinking her opponent was just as good. But then I would watch matches with some of her opponents, and I would be left wondering what happened, I thought that person was good, but they really weren't, Heidi Lovelace just made her opponent look great again, and again, and again. Her unique look, work ethic, and ability to make others look good will take her a long way on the main roster, and I feel makes her one of the more valuable members of the roster at this time.
3. Becky Lynch: Becky Lynch is 30, signed with WWE in 2011, but started way back in 2002. After a 5-year retirement, she came back to the business and signed with WWE; much to my personal delight. I was a huge fan of "Rebecca Knox" back in the day, and hated that she had to retire due to injury. In my opinion, she should be the top one or two on the brand, simply from a pure wrestling ability and popularity stand point, and she started off that way on Smackdown. She got away from Charlotte, Bayley and Sasha, and I think most felt that Smackdown was hers to rule, and that she would finally get time to shine on her own. But things didn't go as planned. She started off well, but once she had the title for a bit, she eventually put over Alexa Bliss, losing the title and has largely been in limbo for the past year. She has a role on Smackdown, was regularly on TV and just got a gig in a WWE Studios film, so it isn't that WWE management hates her, it's that they don't know how to use her, or that the old boys club is worried about getting fully behind an international talent, an issue WWE has always had problems with. The fact that Becky Lynch's Smackdown run didn't amount to more when the setting was perfect for her to succeed is a black mark on WWE booking.
2. Naomi: Naomi is 30, and signed with WWE back in 2009. She was a product of the old FCW system, and appeared on the all female season of NXT (when it was a "reality competition show.") She got her main roster break with Brodus Clay as part of his Funkadactlys. But unfortunately for Naomi, wrestling wasn't a priority in that role. This was something that bothered her, and started a trend of her fighting for everything she has in WWE. Once wrestling became more of a regular thing for Naomi, her pushes were small and never really focused. She joined the cast of Total Divas, and kept pushing for her place on the roster. The thing I really appreciate about Naomi is the fact that she's consistently worked hard to improve, and has a great personality, along with good charisma and athletic ability. She's not the best on the mic, but I think that she's consistently improved over the years and has more than earned her spot as one of the top women on the brand. She has finally won over management, after fighting to get what she wanted gimmick wise, and management obviously is behind her.
1. Charlotte: Charlotte is 30, signed with WWE in 2012, and would have to be considered one of NXT's biggest success stories. She was never looking to go into wrestling, but has a very string athletic background (When she was younger, she was classified as a level nine gymnast (USGA Level 9 is a hard level to reach. According to the USGA, very few people make it to level 9, and even fewer get there after just one year of level 8. Most spend at least two to three years at level 8. To be level 9 you will need to expect to train from 20-27 hours per week). She was all state in volleyball, and attended Appalachian State University where she was a Division-1 Full Scholarship Athlete in Varsity Volleyball). She was only getting into wrestling because of her brother Reid, and when he passed, stayed and not only did well, but came off as if she was bred since day one for the business. Love her or hate her, Charlotte is the queen of the Smackdown women's division. She has the skill, the look, the family pedigree and most importantly the full support of the WWE.
– Much like Raw, the infusion of new talent is a great thing on the surface, but it will all come down to how creative books the division going forward; lets just say I have more faith in the talent than the creative.
– End scene.
– Thanks for reading.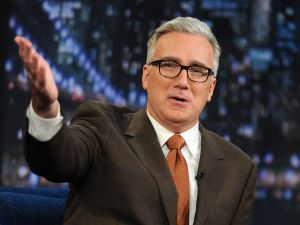 "Byyyyyyyyyyyyyyyyyyyyyye Felicia!"