Csonka Ranks The New Raw Women's Roster From Worst to First
November 30, 2017 | Posted by
Welcome back to column time with Larry! Today I am here to talk about the new look WWE Raw women's roster. With Emma gone, and Paige, Mandy Rose and Sonja Deville making thier debuts, the landscape has changed. So today I thought that I'd share my thoughts on the division, ranking the division from worst to first. I hope that you enjoy today's column, and feel free to share your thoughts. It's wrestling, we love it and will disagree. The only rules are "have a take, be respectful, and don't be a dick." This was a bit of a last minute deal for me today as Steve Cook lost his computer and I had to fill his column spot.
I am basing my rankings on the following…
– Overall skill.
– How they are currently being booked.
– Future potential.
– Popularity.
– Personal preference will obviously play a part.
11. Dana Brooke: Dana Brooke is 28, and caught the eye of WWE as she was a successful bodybuilder, fitness competitor, and model. She signed with WWE in 2013 and headed to NXT. Brooke had a solid, but mostly forgettable NXT run, was never really featured, but showed signs that there was potential there. She had a good look, she was in shape, but there was something missing. She was called up to the man roster in May of 2016, and she's existed. He main claim to fame was being Charlotte's on again, off again lackey and botching her finish several times on WWE TV. I have long been of the opinion that she was called up way too soon. There is the argument that working with better performers more often will advance her skill set, but it never happened. Brooke hasn't grown as a performer, and at this point is taking up space on the roster.
10. Alicia Fox: Alicia Fox is only 31, and has been with WWE since 2008. It's almost shocking that she's been around for so long and done so little, but comparing her to Rosa Mendes, she's had a hall of fame career. Fox is certainly a hard worker, and has some fans of her wacky crazy girl persona. But in my opinion, that character feels so limited and honestly gets old extremely quick, but hey, it keeps her on TV. Fox is also one of those wrestlers that started off horrible, started to get it, and then just stopped evolving. On one night you can get a rock solid outing from her, and the other, she's a mess and forgetting the finishes and looking completely lost. Fox feels like she has tenure at this point, but she's far from an important or necessary part of the division at this point. Between the fact that they've ever really gotten behind her and the overall lack of improvement she's shown, I really have no clue why they keep her around.
9. Nia Jax: Nia Jax is 33, and signed with the WWE in 2014; her claim to fame is being related to the Rock. The former college basketball player turned plus-size fashion model eventually made her move into the family business, reporting to NXT. She got the undefeated monster push right away, and that led to NXT title matches against Bayley & Asuka, both of which are the high point of her in ring career so far. In July of 2016, she was drafted to the Raw brand. In the last year on the main roster, she's really done nothing of note. They heat her up when they need a monster, but there's never been a solid push for her. At the same time, I honestly have no clue what Nia Jax is supposed to be. Is she a monster? Is she an unstoppable athlete? Is she Alexa Bliss' stupid friend? Is she not like most girls? Or is she just the Rock's cousin, who due to that and the fact that she's big, will get chance after chance after chance even though she's not very good at all. Judging by her interviews, Jax seems like a really nice person, but that doesn't make her a good wrestler. And until WWE decides on what they want her to be and she locks in on that, she simply exists on the roster.
8. Sonya Deville: Sonya Deville is 24, signing with WWE in 2015 after her run on Tough Enough. She has a background in martial arts (she has an MMA record of 2-1), and is currently working an MMA themed gimmick. I think that she has a great look and carries herself like a bad ass. It also helps that she has a unique gimmick. I think that Deville gets too much shit from some fans and reviewers, as many have been critical of her for "not being MMA enough," "not being far enough along as a performer" and even "not being pretty enough." She signed in 2015, has come along nicely, and considering she's only worked around 158 matches in total, I don't think you can ask for much more from her at this point. She had her best outing to date against Ruby Riot on November 22nd episode of NXT TV, and she's always improving. In all honesty, knowing WWE, Mandy Rose will get more chances than Deville based on looks alone, but I feel with Deville's athletic background, her steady improvement and being WWE's first openly lesbian performer may open up doors that aren't available to other performers.
7. Mandy Rose: I wrote about Mandy Rose when they were teasing a new masterpiece for Goldust. Rose is 26, signing with WWE in 2015 after her run on Tough Enough. I have heard nothing but good things about her effort and willingness to improve. Also, she's a gorgeous young lady, which is an asset on a TV product. She's only been working since January of 2016, but has worked approximately 125 matches since then. That's more than double the matches Lana has worked so far. I always hear positive reports from the NXT live events, and those that work wither praise her for hr ability to learn and take criticism. While it didn't work with Dana Brooke, I truly feel that Rose getting to work with the main roster women will help her improve and at a rapid pace. Rose may be considered a risk due to her inexperience, but you have to give her a chance at some point and trying to make new stars is never a bad thing. If she fails, ship her back to NXT. If she fails spectacularly and shows she doesn't have what it takes in anyway, shape or form cut bait and release her. Based off of look & potential, as well as the positive reports I keep hearing, she's worth the risk and WWE thinks so as well, prepping her on the road shows and keeping her off NXT TV to protect her; I think she has a ton of superstar potential.
6. Mickie James: I absolutely love that Mickie James got to make a return to WWE. At age 38, she still looks amazing and more importantly, can still go. In my opinion, she's the kind of veteran presence you want on your roster, especially with so many new and young talents coming up. She's closing in on 10-years total with WWE, she knows what the company wants from her and from her in her matches with her newer opponents, and can play the role of a player coach on the road. And also, due to her longevity in the company, they can do what they did recently, and heat her up easily into a title program. There is always room for a veteran like Mickie James on your roster, she fits perfectly in the middle of the pack, and will likely be vital in helping Rose and Deville grow as performers.
5. Bayley: Some people feel that Bayley is a "small room act" that failed on the major stage; the equivalent of Dancin' Homer making it to Capitol City and bombing. I find this to be complete bullshit, and a symptom of WWE's completely average product, which has made fans accept mediocrity. On top of that, these fans want to always blame the performer and always defend the company, because "WWE knows best." Now don't get me wrong, Bayley is far from perfect, and she's had some truly bad promo outings. But I can also argue that the material was pure shit, and that the main roster WWE writers never understood the Bayley character. Bayley is a fan at heart, thrilled to be living her dream and had the ability to make young girls care about her and love her. The WWE writers made her a simpleton; they made her stupid and almost impossible to care about. They took everything that make NXT fans love her, and haven't put her in the right situations in the ring to showoff her skills. The booking of Bayley has been absolutely horrible, and instead of getting her over, the booking got her under and have absolutely failed her. Still, she's an absolutely great in ring talent, and WWE has shown when they get their heads out of their asses and want to heat someone up they can do it and do it quickly. Bayley is far from dead in the water, and can still be a great asset to the division.
4. Paige: I hesitate to put Paige any higher than 4, simply because there are a lot of unknown variables to consider. First of all, we have to consider the fact that she's coming off of neck surgery. She hasn't started back working a full time schedule as of yet, so we don't know if this will end up being a quick fix, or if she'll be ok for the long run. Hopefully all is well and she'll be fine going forward, no one should have to through the hell of another operation and rehab again. Next, I have questions about her maturity. She's parted ways with Patron, which I think will go a long way in helping her, but is she over her partying past and skipping out on wellness tests? If this is a healthy and more matured Paige, she will be a great addition to the roster. I have a feeling that she will be more motivated than ever, as she has been largely forgotten due to the revolution and influx of new faces that have taken over. I really hope that she's healthy, happy and mature because Paige left with a lot of untapped potential, potential I hope she realizes during her return.
3. Alexa Bliss: I feel really bad for Alexa Bliss, no matter what she does, she gets shit on. If she cuts a good promo, she sucks. People complain she's not as good in the ring as others, she has a good match, nope, she still sucks. She gets on Total Divas, and she's "sleeping with Kevin Dunn and is one of his favorites." I like Alexa Bliss, I will agree that she's not the best in the ring of the ladies, but she excels as the top character worker on the brand with really good character and promo work. In some ways, she's light years ahead of the others when it comes to that, and I feel that it separates her from the rest of the women in a good way. There is always room for a great character that always works hard in the ring, and that's Alexa Bliss.
2. Sasha Banks: Sasha Banks is easily one of the best in ring workers on the Raw women's roster, and has been booked as a top star on the brand due to her feud with Charlotte. Banks' biggest problem is the fact that they have constantly booked her as a lame duck champion, who can never successfully defend her title. I also honestly think that she needs a heel turn, but with the return of Paige and debuts of Mandy Rose and Sonya Deville, that is unlikely to happen until they shuffle the brands again. Despite the booking doing her no favors at times, she's easily one of the top women on the brand, and a match with Paige is highly anticipated since Paige has been gone for so long. Despite poor booking, Sasha has been one of the most consistent female performers in the company and as we've seen in the past, has a high ceiling for top tier matches.
1. Asuka: NOBODY IS READY FOR ASUKA! I absolutely love Asuka as a performer. She carries herself like a star, she works like a star and while her English isn't great, she really doesn't need to talk. They did a great job of this in NXT, ads they would set up a promo segment or contract signing, allowing her opponent to talk their shit and then, Asuka would simply reply by yelling angrily in Japanese. It doesn't matter that we didn't know what she said, she came off like a badass killer. Asuka is something special, and the time is now to strike; Asuka is 36, but seemingly in her prime, and you just can't waste that.
– End scene.
– Thanks for reading.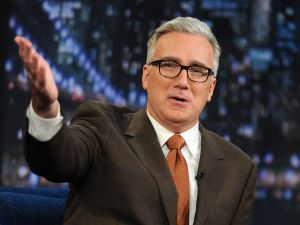 "Byyyyyyyyyyyyyyyyyyyyyye Felicia!"