Csonka's NXT TV Review 11.22.17
November 22, 2017 | Posted by
Csonka's NXT TV Review 11.22.17
Csonka's NXT TV Review 11.22.17
OFFICIAL RESULTS
– Ruby Riot defeated Sonya Deville @ 8:48 via pin [***]
– WWE UK Title Match: Champion Pete Dunne defeated Johnny Gargano @ 9:20 via pin [****]
---
– Follow all of my reviews at this link.
– My WWE Survivor Series review at this link.
– My NXT Takeover: WarGames review at this link.
– My NXT Takeover: WarGames takeaways at this link.
– We get a Takeover: WarGames video package.
Ruby Riot vs. Sonya Deville: Both ladies debuted on the main roster this week, Riot on Smackdown and Deville on Raw; so this is their NXT goodbye. They lock up to begin, working around the ring and jockeying for position. Deville scores with a takedown, they work into some grappling with Deville getting an O'Connor roll, but Riot escapes and they end in a standoff. Riot takes Deville to the corner, and then hits arm drags. Riot lays in kicks, but Deville chops out the leg and covers for 2. Post break and Deville is working over the previously injured leg of Riot. Deville hits a spinebuster, cutting off Riot and covering for 2. Mounted strikes by Deville now, and kicks follow and Deville covers for 2 again. Back to the ankle goes Deville, grounding Riot. Riot manages to escape, but Deville cuts her off. Riot fights back and hits a flatliner and both are down. Riot fires up with chops, and clotheslines. Forearms follow, and then an STO. Riot hits a one legged senton, covering for 2. Riot is hobbled, and that allows Deville to hit a flying knee strike and shining wizard. She locks in a triangle, and then transitions to the ankle lock. Riot fights, but Deville cranks back on the hold. Riot makes the ropes. Deville won't break until the ref makes her. Riot hits an enziguri and picks up the win. Ruby Riot defeated Sonya Deville @ 8:48 via pin [***] This was an overall god match, with Deville delivering her best performance to date, and in a longer match than she's worked on TV. She also showed great aggression here. Riot was a great babyface foil, which is where she excels, and why I am worried about her being positioned as a heel on Smackdown.
– We get a video package on the great Black vs. Dream match from Takeover: WarGames, as well as a Lars Sullivan interview. Lars promises the beginning of his dominance is here.
– Next up is a video package, featuring Ember Moon winning the women's title at Takeover: WarGames.
– After that is a video package, featuring Almas winning the NXT title at Takeover: WarGames. Also featured is McIntyre discussing his injury in that match.
– Next is a video package, as we see the Street Profits partying with fans outside of Full Sail airs. Tino Sabbatelli and Riddick Moss interrupt. They banter and we have a rematch set for next week.
– Prior to the main event, we get highlights from the WarGames match at Takeover: WarGames.
WWE UK Title Match: Champion Pete Dunne vs. Johnny Gargano: The crowd is into this even before the bell rings. They open up with some slick back and forth action; they work to the mat and then into a stand off. Dunne then lights up Gargano with a huge forearm strike. Dunne lays in strikes and chops but Gargano hits a RANA and dropkick, covering for 2. Dunne to the floor, Gargano hits a kick and cannonball to the floor. This crowd is great. Dunne battles back, hitting an apron X plex. Post break and Dunne is working the arm and trying to rip off Gargano's fingers. Dunne locks on a body scissors, attacks the fingers, but Gargano fights out and suplexes Dunne to the buckles. Gargano fires up with strikes and hits the grounded kick. Dunne counters out, but Gargano hits the slingshot spear for a good near fall. Dunne bails to the floor, and Gargano hits the suicide DDT! Back in they go, Dunne cuts off the slingshot DDT, hitting the X plex for a great near fall. Dunne looks for the bitter end, but Gargano counters into a DDT. Gargano escape applied, Dunne fights and bites Gargano's fingers and escapes. Dunne is a spectacular asshole. Gargano counters the bitter end into a small package. They trade back and forth and Gargano hits the lariat and turns Dunne inside out. Gargano is slow to follow up, doubting himself and grabs Dunne's mouthpiece, smiles and superkicks Dunne's face off, covering for another great near fall. They trade strikes, Gargano lights up Dunne and sets for the slingshot spear, but Dunne cuts him off, hits a forearm and the bitter end to retain. NO UK TITLE FOR YOU JOHNNY WRESTLING! Champion Pete Dunne defeated Johnny Gargano @ 9:20 via pin [****] This ended up being a great match, and showing that you don't have to work a marathon in order to have a great wrestling match. The work was extremely clean and smooth, with a deliberate pacing that kept the crowd interested and very invested down the stretch. Both guys are so good, Gargano is a spectacular babyface, and Dunne is a guy that WWE needs to find a way to use more often, be it NXT, Main Event, NXT or any other outlet they have to showcase him.
– Thanks for reading.
– End scene.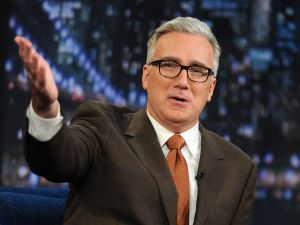 "Byyyyyyyyyyyyyyyyyyyyyye Felicia!"
7.75
The final score: review Good
The 411
Tonight's episode of NXT TV was an easy to watch and really fun post PPV edition of the show. We had a good women's match, really good Takeover videos, a match set up for next week and a great main event. It's been an overall great week for NXT.
legend