Csonka Reviews This Week's ROH Free Matches
June 8, 2017 | Posted by
Csonka Reviews This Week's ROH Free Matches
Csonka Reviews This Week's Free ROH Matches
OFFICIAL RESULTS
– Karen Q defeated Kelly Klein @ 10:01 via countout [**¾]
– The Rebellion defeated Cheeseburger, Will Ferrara, and Gedo @ 6:20 via pin [**½]
– Kelly Klein defeated Jynx @ 2:07 via submission [NR]
---
Karen Q vs. Kelly Klein: The gimmick here is that Klein has been undefeated in Women of Honor competition for well over 500 days; she's the no nonsense heel who thinks she's better than you in every way, the superior athlete. Her most recent wins have been under some controversial circumstances, as she's been taking the shortcuts to maintain her undefeated streak. Karen Q has only been wrestling since 2014 and only has 40 or so matches under her belt, but has been getting rave reviews from everyone she worked with, and from veterans like Mia Yim. She's shown rapid improvement in her short time in wrestling. Klein looks to use her power and size advantage early, Karen is resilient and keeps fighting her off, and uses her speed advantage to stay in the game. Karen lays in some leg kicks, sweeps the leg and hits a standing moonsault for the near fall. Klein then cuts her off, hitting a DDT and covering for 2. Klein repeatedly whips Karen to the buckles and grabs the hair while working a cravat and lands knee strikes. Klein covers for 2, and is showing frustration that she can't put the rookie away. Klein cuts off a sunset flip with stomps, back elbows and a back stabber follow, and she covers for 2. The DDT and knee strikes follow, and another cover gets 2 for Klein. Karen shows really good resilience here. Klein sets her up top, lays in strikes and they then battle up top, Karen fights her of with kicks and then gets a RANA. Karen fires up with forearms and a handspring forearm in the corner; the XPLODER follows for 2. Klein cuts her off with the big boot, and ten goes for repeated covers and continues to show frustration. They trade strikes center ring, Klein hits the sack of shit slam, hits a suplex, rolls into the guillotine but Karen counters, and Klein rolls to the floor. She then drags Karen to the floor, slams her to the barricades a few times as the ref counts. She then whips her to the apron, and Deonna Purrazzo is out and distracts Klein, causing her to lose via sketchy countout. Karen Q defeated Kelly Klein @ 10:01 via countout [**¾] Pretty good match overall, aside from the slightly mistimed finish, because it appeared that Klein beat the count. Both women played their roles very well, with Klein being the over confident and then frustrated heel battling against the never say die babyface. Karen Q shows a ton of babyface potential, and I hope to see her used more going forward. The countout loss feels a little lame, but plays into the Klein vs. Purrazzo feud, which looks to be the main women of honor feud going forward, and allows Purrazzo to get some revenge on Klein by taking the one thing that was the most important to her.
The Rebellion (Rhett Titus, Shane Taylor, and Kenny King) vs. Cheeseburger, Will Ferrara, and Gedo: Titus and Ferarra start things off, they take things to the ground and do some back and forth grappling. King in and they work some double teams on Ferrara, who tries to fight off the rebellion on his own. The numbers game gets to him, and Titus and Ferrara beat him down on the floor after King hits a corkscrew plancha. The Rebellion work quick tags back in the ring, Titus covers for two after he and King work some double teams. Taylor tags in, slows the pace down and starts to pummel on Ferrara and then tags out. More quick tags by the Rebellion. Miscommunication sees Taylor hitting Titus, Gedo gets the hot tag and runs wild with jabs, avoids the double teams and hits two superkicks on Taylor for the near fall. Hot tag to Cheeseburger, he and Gedo try to work over Taylor, but he fights them off; Ferarra in and hits a Samoan drop on Taylor. It breaks down, Cheeseburger fires up and lays in rights to Titus and King. They cut him off wit double teams, hit the doomsday blockbuster and Taylor hits the second rope splash for the win. The Rebellion defeated Cheeseburger, Will Ferrara, and Gedo @ 6:20 via pin [**½] Solid match with some fun spots, The Rebellion needed the win and the loss should continue the tension between Cheeseburger & Ferrara.
Kelly Klein vs. Jynx: We get highlights is Taeler Hendrix beating Mandy Leon prior to her ROH departure. Mandy Leon then "killed her off" to rid ROH and Women of Honor of the evil. I guess no one's talking about the murder angle since no one, not even ROH talks about Women of Honor. We then get highlights of the Deonna Purrazzo vs. Kelly Klein feud. Klein is all business, pissed that Purrazzo took away her undefeated streak. Klein attacks right away, hitting the big boot and covering for 2 as she pulled Jynx up before 3. Klein lay sin knee strikes, covers again and pulls Jynx up before the 3. Klein just toys with her hits a sack of shit slam and refuses to pin her. Klein then slaps the shit out of Jynx, hits a facelock driver and then licks in Purrazzo's arm bar finish to tap out Jynx. Kelly Klein defeated Jynx @ 2:07 via submission [NR] Klein toyed with her victim, like a cat batting at a dead mouse before presenting it to its owner as a trophy. I thought that this was a strong follow up to her "first loss," and loved that she used Purrazzo's finish to send a message to her. They are running a nice angle here, it's just a shame that ROH doesn't value their women at all, banishing them to Youtube exclusives and pre-show matches; God forbid we let the women on TV or PPV. The company can talk about how much they value and invest in the Women of Honor project, but it's all bullshit until they actually feature them.
– End scene.
– Thanks for reading.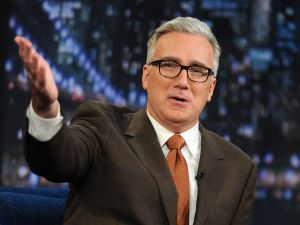 "Byyyyyyyyyyyyyyyyyyyyyye Felicia!"
6
The final score: review Average
The 411
This is a perfectly solid set of matches, with the Women of Honor angle progressing well, even if not many people are getting to see it. Wish ROH cared as much about the Women of Honor as the performers do, they work hard, they promote the hell out of it but they are stuck in pre-show and Youtube limbo…
legend