Csonka's Dojo Pro (Episode Five) Review
July 14, 2018 | Posted by
Csonka's Dojo Pro (Episode Five) Review
Csonka's Dojo Pro (Episode Four) Review
OFFICIAL RESULTS
– Joey Janela defeated White Belt Holder Wheeler Yuta @ 19:25 via pin [***½]
---
– Follow all of my reviews at this link.
THE CONCEPT: Dojo Pro presents the ultimate professional wrestling opportunity. A gauntlet competition in which 13 independent wrestlers, win and stay in, lose and go home. The competition includes Joey Janela, James Storm, Jeff Cobb, and many more who fight their way up the ladder. The winner of each match receives the Dojo Pro White Belt and continues on. The goal/reward is the Dojo Pro Black Belt, and a shot at the Ring of Honor World Television Championship.
– The series is available on Amazon Prime.
Watch Dojo Pro on @PrimeVideo – 13 wrestlers fight their way up the ladder. At the top, the Dojo Pro Black Belt, and a shot at the Ring of Honor World Television Championship. Free for Prime Members. https://t.co/8JeryDA7us pic.twitter.com/L52igDxz9Y

— Dojo Pro (@dojoprotv) July 9, 2018
– My episode one review is here.
– My episode two review is here.
– My episode three review is here.
– My episode four review is here.
* Wheeler Yuta: Defeated Corey Hollis @ 15:20 via submission on episode 4, and became the first man to successfully defend the white belt so far.
* Joey Janela: Janela has turned into one of the more marketable indie stars, getting what most fans want to see and making for some for the better attended Mania weekend shows the past two years. What Janela may lack in pure wrestling ability he easily makes up for with excitement, a ton of charisma, and an undeniable ability to connect with the crowd. He's also the current WW Champion. They frame Janela as an indie rock star with little regard for the rules and his own well being. Janela says he can work with and beat anyone, and Yuta says he knows this, and has to be ready for anything. Janela says being ranked #8 is a joke; he's a star and should be #1.
9.00White Belt Holder #10. Wheeler Yuta vs. #8. Joey Janela: Yuta is coming in with a banged up arm/shoulder following a hard fought win over Corey Hollis. They lock up and Yuta looks to outwrestle Janela to begin. Janela quickly counters back and grounds things, Yuta escapes and Janela powders. Back in and Yuta grounds things, attacking the arm of Janela. They work into some counters and Janela locks on a figure four. Yuta rolls it and Janela makes the ropes. Yuta now starts working the knee of Janela, keeping things grounded. Janela escapes, but is hobbled. He lays in jabs, but Yuta fires back with chops. They trade, Janela is down and Yuta follows with a senton atomico for 2. Yuta maintains control until Janela trips him up and locks on a rear naked choke. Janela transitions to a headlock, Yuta arm drags out and hits a slam and senton for 2. The basement dropkick follows, and then catapults Janela into the ropes. Yuta now works a bow and arrow, but Janela escapes and into a cover for 2. He now works over Yuta in the corner; he lays in kicks and then hits a German. More kicks follow by Janela, and he again covers for 2. Yuta fires back with chops and kicks, but Janela counters out of the tombstone and then slams Yuta to the buckles a few times. He follows with chops, and hits a clothesline for 2. Yuta battles back and dumps Janela. The suicide dive is countered into an arm bar by Janela. He then slams the arm off of the apron, follows with chops, and back in, Janela hits a single arm DDT, attacking the previously injured arm of Yuta. Janela now misses a moonsault, and Yuta fires up with clotheslines and hits a springboard missile dropkick and blue thunder bomb for a good near fall. Yuta follows with chops, they work to the apron and trade strikes. Janela rakes the eyes and hits an apron DVD, sending Yuta to the floor. Back in and Janela covers for 2. Janela heads up top and Yuta cuts him off, follows him up and hits the superplex and both men are down. Janela to the floor and Yuta hits a springboard tope and wipes him out. Back in and Yuta heads up top and Janela rolls through on the high cross and cradles him for 2. Yuta hits pain thriller for 2. Yuta is still favoring his arm, lays in knee strikes but Janela fires back with elbow strikes. Yuta hits a suplex, heads up top, and the elbow drop is countered into an arm bar by Janela. Yuta counters out and locks in the crossface, but can't get the full grip, and Janela makes the ropes. Janela fights off the German, and uses the ref as a shield and low blows Yuta, and the superkick finishes it. Joey Janela defeated White Belt Holder Wheeler Yuta @ 19:25 via pin [***½] This was an overall very good match with a strong story. Janela looked to prove his doubters wrong as he tried to outwrestle Yuta, but Yuta was too skilled and resilient, even fighting through the attacks on his banged up arm by Janela. And as we got deeper into the match, Janela got frustrated and desperate, and dug into his bag of tricks, and after a hard fought battle, took the easy way out with the low blow in order to finally pick up the victory, ending Yuta's run, and moving on in the tournament. They got more time than anyone else so far and made the most of it with the best match in the tournament so far,
– White Belt Holder Joey Janela moves onto face #7. Brandon Cutler in episode six.
– End scene.
– Thanks for reading.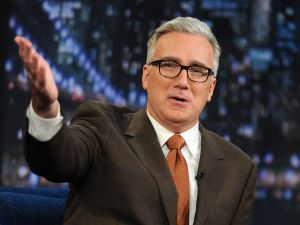 "Byyyyyyyyyyyyyye Felicia."
7.5
The final score: review Good
The 411
They are doing an extremely good job with these video packages, introducing talent and carrying over things from the previous episode. They are keeping the episodes short but they are also doing episodic storytelling well. As we get deeper in the tournament, the matches are getting more time, and I feel that the performers are making the most of that. Five episodes in and Dojo Pro is a fun concept that is delivering good and consistent episodes.
legend