Csonka's Dojo Pro (Episode Two) Review
July 11, 2018 | Posted by
Csonka's Dojo Pro (Episode Two) Review
Csonka's Dojo Pro (Episode Two) Review
OFFICIAL RESULTS
– Gunner Miller defeated White belt Holder Kevin Ku @ 9:50 via referee stoppage [***]
---
– Follow all of my reviews at this link.
THE CONCEPT: Dojo Pro presents the ultimate professional wrestling opportunity. A gauntlet competition in which 13 independent wrestlers, win and stay in, lose and go home. The competition includes Joey Janela, James Storm, Jeff Cobb, and many more who fight their way up the ladder. The winner of each match receives the Dojo Pro White Belt and continues on. The goal/reward is the Dojo Pro Black Belt, and a shot at the Ring of Honor World Television Championship.
– The series is available on Amazon Prime.
Watch Dojo Pro on @PrimeVideo – 13 wrestlers fight their way up the ladder. At the top, the Dojo Pro Black Belt, and a shot at the Ring of Honor World Television Championship. Free for Prime Members. https://t.co/8JeryDA7us pic.twitter.com/L52igDxz9Y

— Dojo Pro (@dojoprotv) July 9, 2018
– My episode one review is here.
* Kevin Ku: Defeated Kerry Awful in episode one @ 12:50 via submission, and has possession of the white belt until he loses. Ku is excited to win the opening match and to hold the white belt first.
* Gunner Miller: Miller discusses his background in football and his love of wrestling. Miller says he got to talk to the Ultimate Warrior on the phone and that got him into wrestling. I've heard a ton of good things about Miller via the Twitter machine over the past year or two, and caught some good outings from him as well. Miller's not concerned with stealing the show. Instead, he's here to steal souls; sounds like a polite chap.
#12. White belt Holder Kevin Ku vs. #11. Gunner Miller: They lock up and work to the corner, and Miller breaks clean. Ku looks to shoot for a takedown, but Miller shrugs him off. Ku now lays in leg kicks, but Miller slaps him and they trade strikes. Ku knocks him to he floor and follows with a suicide dive. Miller catches the second and hits an overhead belly to belly on the floor. Miller now posts him, and then rolls him back into he ring. Miller lays the boots to him, and then follows with clubbing strikes. Ku tries to fire back with chops, but Miller cuts him off with a back elbow and covers for 2. He now lays in clubbing strikes, and follows with a suplex for 2. Miller continues to control with shoulder blocks in the corner, Ku fires up but Miller again easily cuts him off. Ku finally starts to land strikes, backing off Miller, but Miller levels him with a lariat. Ku fires back again, hits running uppercuts and is fired up as he hits the corner splash. The enziguri follows as Ku follows with a snapdragon suplex. The running kick only gets 1. Ku can't believe it. He now locks on an octopus hold, and into a sunset flip for 2. Kicks follow, and now a brainbuster connects. Ku heads up top and the moonsault misses; Miller hits a spear and jackhammer but doesn't cover. Miller then decapitates him with a lariat and that leads to a referee stoppage as Ku is motionless on the mat. Gunner Miller defeated White belt Holder Kevin Ku @ 9:50 via referee stoppage [***] This was good stuff, Ku was set up well as a resilient babyface on episode one and Miller was presented like an absolute beast here in victory, and I love the use of the referee stoppage. Miller is impressive, has a good look and his work is crisp and clean; I have no idea why ROH, MLW, Impact, or EVOLVE haven't given him a look so far.
– Gunner Miller wins the white belt and moves on to face Wheeler Yuta in episode three.
– Miller gets the post match promo, and Miller takes the mic, telling the announcer to get out of his ring before proclaiming that he is Dojo Pro.
– End scene.
– Thanks for reading.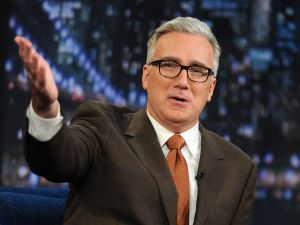 "Byyyyyyyyyyyyyye Felicia."
7.0
The final score: review Good
The 411
Episode two of Dojo Pro was a good show and a nice improvement over a pretty good debut episode.
legend