Csonka's EVOLVE 105 Preview
May 20, 2018 | Posted by
WELCOME back to column time with Larry! Today, I am going to discuss and preview tonight's EVOLVE 105 event. EVOLVE is about to enter another chapter in the company's history, with longtime champion and main eventer Zack Sabre Jr. gone, and Keith Lee finishing up this weekend, the landscape is again about to change. The company is bringing in a lot of new talent this weekend to give them a look, and they could possibly earn a roster spot if they have good outings. It will be another interesting week for the company as they are coming off of a successful Mania weekend set of shows. But what does the future hold for EVOLVE? Feel free to make your picks in the comment section. Thanks for reading! It's wrestling, we love it and will disagree. The only rules are "have a take, be respectful, and don't be a dick."
NOTE: This preview had to be completed prior to EVOLVE 104 ending.
The End vs. N8 Mattson & Orlando Christopher: I have The End losing to Dickinson & Jaka on EVOLVE 104, so this should be a rebound situation here for them. N8 Mattson & Orlando Christopher are getting a look this weekend, and if they work hard and take their beating well, they could find future work. But if I am right and The End is coming off of a loss, this should be nothing but a destruction for them. WINNER: The End
Darby Allin vs. Shane Strickland: This should be good, and it will be interesting to see how they book this. At EVOLVE 104 I have Strickland losing to Riddle, and Allin winning a four-way match. But while Allin needs to start getting some momentum leading to an eventual feud with Austin Theory, you can't bring in Shane Strickland to lose two times on the weekend; he's too good a guy for that. Strickland should pick up the win here because he's a guy that can come in occasionally and help replace the guys that are leaving as they build up new stars.WINNER: Shane Strickland
AR Fox vs. Myron Reed: At EVOLVE 104, I have Fox beating Zachary Wentz in what should be a tremendously fun match. Fox is a guy that returned to EVOLVE with a vengeance, putting together a hell of a run, and eventually getting a title shot. He lost to Keith Lee and is looking to get back on track here. Fox has been very reliable and consistent since his return and is a guy that really needs to be repositioned at the top while they restock the shelves and realign the pieces that they have. I see this similar to the Wentz match, in that Reed will likely lose, and that he'll put in a good effort and come out of it looking good. WINNER: AR Fox
DJZ vs. Zachary Wentz: If things shake out how I think that they will, both men will be coming off of an EVOLVE 104loss; DJZ to Theory and Wentz to Fox. DJZ has been great in EVOLVE, but it really feels like WWN wants to be all in on Zachary Wentz. Wentz spent the first 2.5 months of 2018 working a Dragon Gate excursion, and did really well there. He also looked good at the WWN Supershow in the six-man tag, and has been impressing in AAW, CZW, & PWG. He has a good bit of buzz right now and with WWN looking to change up the roster and replace reliable and big names, and can see Wentz picking up the win here to start his climb to the top in EVOLVE. WINNER: Zachary Wentz
Tracy Williams vs. Odinson: So… I guess Odinson is working to times on this card. Not my first choice, that's for sure. Tracy Williams faces Dominic Garrini at EVOLVE 104, and I have Williams winning that match to get revenge for the catch Point split and to also start working him back towards the top. He's been a top contender several times, but has remained the bridesmaid and never the bride. Yehi, Sabre, & Lee and all gone and the top of the card needs rebuilding. Williams winning again makes sense, and you can then have him run the Catch Point gauntlet as he, Dickinson, & Jaka all battle for a prime position at the top of the card. WINNER: Tracy Williams
Chris Dickinson & Jaka vs. Anthony Henry & James Drake: If all goes to plan, Dickinson & Jaka walk in as tag team champions so that they can walk out without the belts. They have done a good job anchoring the tag division, but it's time for them to move on as singles performers, and allow Henry & Drake to carry the division. But with so many top and reliable talents leaving, Dickinson & especially Jaka are needed and should be singles stars. Move them on and allow Henry & Drake to carry the tag ranks, they are good & reliable guys, and will work well with the new talents coming in. WINNER: Anthony Henry & James Drake
Non-Title Match: WWN Champion Austin Theory with Priscilla Kelly vs. Trey Miguel: Austin Theory should be rolling in fresh off of a win over DJZ. He's one of the chosen ones to build around, and if that is the case, then he should really beat the newcomer and move onto a stronger challenger to really solidify him on the spot. Miguel could win to set up a future title match, which isn't the worst idea, but I think that they need to remain behind Theory. While he's not my top choice, they've invested a lot in him already and should stick with it until Theory does something to make them change their minds. WINNER: Austin Theory
EVOLVE Championship Match – No Rope Break Match – The Final War: Champion Matt Riddle defends vs. Keith Lee: And here we are, the main event of the weekend and Keith Lee's EVOLVE farewell as he heads off to WWE. It's another bittersweet departure, as Lee has had an absolutely tremendous indie run since leaving ROH; EVOLVE, PWG, BEYOND, PROGRESS, REV PRO, pretty much everywhere he went, he made an impact and had great matches. I'll greatly miss him in these companies. But on the other hand, I am happy for him. This is obviously a move he wanted to make, a dream for him, and hopefully the security he's been looking for. I wish Lee nothing buy luck and happiness in WWE, but I'm going to miss him a lot in these other companies I cover. But go forth good brother, and make all the monies. Lee and Riddle have had a great feud in WWN, putting on several great performances, and helping to carry the brand. With this being his farewell, I fully expect Lee to go all out so that we may all bask in his glory one last time. This last chapter in the Lee vs. Riddle has a lot to live up to, but I have every confidence that they will deliver an epic conclusion to things. Riddle picks up the win to finally close out the rivalry and to continue on with his reign as EVOLVE champion and the undisputed top star in the company. WINNER: Matt Riddle
– End Scene.
– Thanks for reading.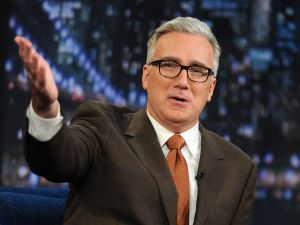 "Byyyyyyyyyyyyyyyyyyyyyye Felicia!"