Csonka's GFW Impact Review 9.07.17
September 7, 2017 | Posted by
Csonka's GFW Impact Review 9.07.17
Csonka's GFW Impact Review 9.07.17
OFFICIAL RESULTS
– Petey Williams & Sonjay Dutt defeated Trevor Lee & Caleb Konley @ 7:30 via pin [***]
– Non-Title Match: Champions LAX (Ortiz & Santana) defeated Jon Bolen & Zachary Wentz @ 1:39 via pin [NR]
– Sienna & Taryn Terrell defeated Allie & Gail Kim @ 4:15 via pin [**]
– GFW Title Match: GFW Champion Eli Drake defeated Matt Sydal @ 19:24 via pin [**¾]
---
– Follow all of my reviews at this link.
Trevor Lee & Caleb Konley vs. Petey Williams & Sonjay Dutt: These four have been linked since Destination X. Dutt &Konley work back and forth to begin. Williams tags in, and he takes control, hitting a Russian leg sweep for 2. Lee blind tags in, cutting off Williams. Williams quickly fights back, taking out Lee & Konley on his own. Dutt and Lee brawl on the floor for a bit, but back in Lee hits the running double stomp. He and Konley work quick tags, but Dutt fights back, Dutt and Williams do the tree of WHOAS, and Williams does the old "Ooooooooooooooooh Canada" until Lee pulls him off and to the mat. Konley saves Lee from the tree, and then he and Lee take the heat, isolating Williams and working quick tags. Williams gets the tag, but Dutt is cut off right away but then slams Lee and Konley together and hits a tornado DDT for 2. Dutt up top, Lee distracts him and Konley hits a spinning back fist, Lee hits a Superman punch allowing Konley to score the near fall, it breaks down, Williams hits the Canadian destroyer on Konley and Dutt follows with the splash for the win. Petey Williams & Sonjay Dutt defeated Trevor Lee & Caleb Konley @ 7:30 via pin [***] This was a fun opener, good action and it played off of already established issues between the four. This is how you kick off the show, providing good and fun action and getting the crowd into things.
Champions LAX (Ortiz & Santana) vs. Jon Bolen & Zachary Wentz: Diamante & Konnan are out with LAX. oVe watches on from backstage as LAX mauls the job squad. Double teams connect and the street sweeper puts the victims down. Champions LAX (Ortiz & Santana) defeated Jon Bolen & Zachary Wentz @ 1:39 via pin [NR] No muss, no fuss; hit your cool shit and get out with a dominant win. That was the right way to do a squash; LAX looked great here.
– oVe arrives and says they are a real family, and dispute that LAX is the best tag team in GFW. They claim that they are the best in the world and will prove it by taking their titles. Konnan calls them ovaries from a meth lab. Konnan tells them to come to the CRASH and they will prove they are the best to "those two fruit roll ups.
Allie & Gail Kim w/Braxton Sutter vs. Sienna & Taryn Terrell w/KM: Kim runs wild early, working over Sienna until Taryn cuts her off by pulling her hair. Sienna hits a flapjack, and then tags in Taryn. She quickly tags out after getting in some cheap shots, and Sienna lays in ground and pound. Allie accidentally distracts the ref trying to help Kim. Taryn tags back in, hits a neck breaker and tags Sienna back in. Kim counters a powerbomb into a RANA and tags in Allie. Allie runs wild, hits a code breaker and sliced bread for the near fall. Allie heads up top, KM grabs her foot so he and Sutter brawl to the back. Allie hits a high cross, but Sienna rolls through and picks up the win. Sienna & Taryn Terrell defeated Allie & Gail Kim @ 4:15 via pin [**] This was a solid match with a flat finish, but it keeps the feud going.
– Sienna & Taryn Terrell attack post match, but Rosemary makes the save. The numbers game gets to her and now Taya Valkyrie makes her debut. She teases fighting the heels, but attacks Rosemary and lays her out with an implant buster. Valkyrie, Sienna & Taryn stand tall. The match and post match together were good overall, as Valkyrie is immediately put in the mix.
– We get a fun pre-taped promo from Eli Drake.
– Jim Cornette arrives. He thanks the fans and says it's a great time for GFW. He then hypes Drake vs. Sydal for later tonight. He says he'd put his money on Sydal tonight. Johnny Impact now arrives, and he's here because he's the man. He wants the winner of Drake vs. Sydal. Impact respects Sydal, and would love to take Drake to Slamtown. LAX's music hits and here comes Low Ki, flanked by the rest of LAX. Konnan runs down Impact and his AAA title, and claims white privilege is at work here. Ki rants at Cornette and Cornette says he's at the front of the line, and tells Impact that this isn't WWE or Lucha Underground. They brawl and Impact tries to fight off LAX, security hits the ring and separate everyone. LAX fights off security, leading to Impact attacking Ki again. They finally get separated as Ki yells "bring him to me!"
– NEXT WEEK…
Next week!! Who leaves as Number 1 Contender to @GFWWrestling #Global Championship?!? @TheRealMorrison vs @OneWorldWarrior pic.twitter.com/a5b1thNdar

— IMPACT (@IMPACTWRESTLING) September 8, 2017
– Back to the LVN/Grado soap opera. Joe Park says Grado has to break up with LVN. They meet and Grado calls off the wedding, LVN has a psychotic break, and Grado gives her a high five.
– We get highlights of the GFW stars at TripleMania. It was a really well done video package.
– We're back to Jarrett and others praising Johnny Impact, who holds three belts in AAA. Impact retained in a wild and bloody match, and then got laid out by Vampiro (not shown) post match.
– We back to TripleMania for the Rosemary/Sexy Star incident. If you missed it, in the four-way women's match, Sexy Star (who claimed others were shooting on her) held onto her arm bar way too long after the tap, injuring Rosemary. We see Jarrett and others arguing with Vampiro. Jarrett says that the relationship with AAA is actually stronger than ever, while seemingly shooting an angle with La Parka. Carny as fuck.
– LAX vs. oVe from Tijuana will air next week.
– We get a Desmond Xavier video package.
– Pagano is coming soon.
– Eddie Edwards win NOAH's GHC Championship.
– We get a Garza Jr video package, as we close in on approximately 30-minutes of video packages.
– Last week, Kongo Kong killed Dick Justice. Dick is back and warming up, just in case they need him.
– Now we get highlights of Sydal defeating Lashley to earn his title shot tonight.
GFW Champion Eli Drake vs. Matt Sydal: Adonis is out with Drake. Drake stalls a bit to begin, and when they get to action, Sydal picks up the pace and scores a few near falls. Drake cuts off Sydal, but Sydal quickly fires away with leg kicks and gets a cradle for 2. Drake catches Sydal out of the air, and slams him to the buckles. Drake takes him to the mat, lays the boots to him and then covers for 2. Drake slows the pace, punishing Sydal until Sydal picks up the pace again to play into his gameplan, leading to a near fall. Adonis trips up Sydal, but Sydal takes him out. But the distraction allows Drake to battle back and score a near fall off of a pop up slam. Post break, and Drake works the heat on Sydal, beating him down on the apron. He teases using a chair, and then takes the action back into the ring. Sydal hits a dispensation jawbreaker, but Drake cuts it off, takes him down and hits an elbow drop. Sydal keeps trying to make the comeback, but Drake stays one step ahead and maintains control. The fight goes to the floor, and Sydal manages to post the champion and fires away with chops. Drake rakes the eyes, takes it back into the ring and covers for 2. Drake lays the boots to Sydal and follows with a neck breaker for 2. Sydal counters a charge with a back elbow, but Drake immediately cuts him off. He misses a knee drop, and Sydal hits a backdrop. Sydal back to the leg kicks, hits the sliding kick and standing moonsault for 2. Sydal follows with the RANA off the ropes. Sydal up top and hits meteora for the near fall. Adonis slides in a chair, the ref takes it and Drake tries to use the GFW title belt but Sydal counters and rolls him up for 2. Sydal up top, Adonis gets involved and that allows Drake to hit Sydal with the title. The air raid crash finishes Sydal. GFW Champion Eli Drake defeated Matt Sydal @ 19:24 via pin [**¾] This was a pretty good main event, which went a bit too long and didn't need the bullshit finish. Listen, if you're going to take the leap with Drake, take the full fucking plunge. I like Sydal, but he didn't need to be protected here, just let Drake win and ride his "gravy train" as it were.
– Next week, Dutt defends the X-Division title against Lee in a falls count anywhere match.
– End scene.
– Thanks for reading.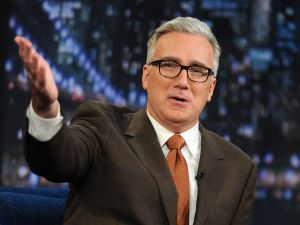 "Byyyyyyyyyyyyyyyyyyyyyye Felicia!"
7.0
The final score: review Good
The 411
While far from perfect, I thought this week was a good show overall. They set up Impact vs. Ki, oVe vs. LAX, & Dutt vs. Lee for next week and the first hour or so of the show felt like the smoothest and easy to watch programming they put together this year. I enjoyed the TripleMania videos, and felt that they helped make the GFW guys look like stars working such a big event. But the problem was the layout and editing of the show; running 30-minutes or so of video packages is just not a wise move and kills the show's momentum. But overall I enjoyed the show, it felt as if it had purpose and a sense of urgency. I hope that they take the good things they did this week and do more of that moving forward. GFW has this odd ability to put together really strong portions of shows, but is desperately seeking a complete effort; the pieces are there.
legend