Csonka's GFW Slammiversary Review 7.02.17
July 2, 2017 | Posted by
Csonka's GFW Slammiversary Review 7.02.17
Csonka's GFW Slammiversary Review 7.02.17
OFFICIAL RESULTS
– Pre-Show Match Mahabali Shera, Braxton Sutter, and Allie defeated KM, Kongo Kong, and Laurel Van Ness @ 6:44 via pin [**½]
– GFW Tag Team Title Match: Champions LAX (Santana & Ortiz) defeated El Hijo del Fantasma and Drago, Naomichi Marufuji and Taiji Ishimori, and Garza Jr and Laredo Kid @ 15:25 via pin [****]
– Moose & DeAngelo Williams defeated Eli Drake & Chris Adonis @ 10:50 via pin [***]
– Strap Match: EC3 defeated James Storm @ 10:40 via pin [***]
– No DQ Match: Jeremy Borash & Joseph Park defeated Josh Mathews & Scott Steiner @ 10:52 via pin [***]
– Full Metal Mayhem: Eddie and Alisha Edwards defeated Davey Richards and Angelina Love @ 8:40 via pin [***½]
– Best of Three Falls X-Division Championship Match: Champion Sonjay Dutt defeated Low Ki @ 18:00 via pin (2-1) [***]
– Champion vs. Champion Unification Match: Sienna defeated Rosemary @ 10:00 via submission [**]
– Champion vs. Champion Unification Match: GFW Champion Alberto el Patron defeated Impact Champion Bobby Lashley w/King Mo & a whole MMA entourage @ 18:00 via pin to become the unified world champion [***]
---
– Some light reading…
* Csonka: Jeff Jarrett is The Smartest Man in Wrestling.
* Csonka's Top 6 Slammiversary Main Events.
*Csonka's Impact Slammiversary Preview.
Pre-Show Match: KM, Kongo Kong, and Laurel Van Ness vs. Mahabali Shera, Braxton Sutter, and Allie: This is a feud that has been going on since Van Ness' wedding that never happened due to true love, Shera recently got pulled into it to keep it going. After some banter before the bell, Kong attacks Sutter and works him over. Kong then misses wild strikes, Sutter counters but then gets leveled with a running kick. KM tags in, hits a slam and yells a lot before missing an elbow drop. Sutter slips out of a suplex, tags in Shera who runs wild on KM. Kong tags himself in, Shera dances but walks into rights from Kong. Kong then hits a head butt and then slams Shera. KM hits a slingshot splash, as he and Kong double-team Shera. Shera fires up but Kong wipes him out with a running cross body. Shera hits a jawbreaker, and tags in Allie. She runs wild on Van Ness, scoring a good near fall. Van Ness counters the code breaker with a spine buster. Tags to Sutter and KM. Sutter avoids a charge, but KM cuts him off and hits the ego driver for 2.Kong and Shera in now, brawling and Kong hits the corner splash but then misses a charge and falls to the floor. Kong pulls Shera to the floor and slams him against the steps and hits the cannonball. Allie hits the code breaker on Van Ness, and then sliced bread on KM; Sutter hits the cradle neck breaker for the win. Mahabali Shera, Braxton Sutter, and Allie defeated KM, Kongo Kong, and Laurel Van Ness @ 6:44 via pin [**½] This was an overall average pre-show match, it was a bit too clunky for my liking, but they did do a good job of keeping things moving and the crowd loved Allie, who really should have picked up the pin here. She's lost so much momentum under the Jarrett regime; it's really ridiculous. It served it's purpose as a pre-show match, but I wish that they would have presented an X-Division multi-man sprint with Lee, Sydal, Xavier and maybe another guy.
– The only negative to the great video packages they are showing here is that they are 50-times better than the actual build on TV.
– A fucking Anthem Owl flies to the ring to some spectacular Rocky (War) rip off music; Robert Flores and Don West are on the call.
– Representatives from THE CRASH, AAA, & NOAH are in attendance.
GFW Tag Team Title Match: Champions LAX (Santana & Ortiz) vs. El Hijo del Fantasma and Drago vs. Naomichi Marufuji and Taiji Ishimori vs. Garza Jr and Laredo Kid: Konnan, Homicide, & Diamante are at ringside, this will be lucha rules. Santana and Marufuji to begin. They work some fast aced back and forth, some lucha passes and end in a stand off. Marufuji lays in chops, Santana fires back as they trade center ring. Marufuji then hits a head kick and a dropkick. Kid in now, hits a kick and springboard high cross. The neck breaker follows, and Ishimori tags in. They do a great job of keeping the pace fast, Ishimori hits a spin kick but Ortiz rushes in and attacks Ishimori, hitting a northern lights suplex and slowing Ishimori down. The DVD follows for as Garza makes the save. Ortiz hits a RANA, and an enziguri and then a lucha arm drag. Drago and Kid in, Fantasma also in and they work double teams and send Kid to the floor. They work over Santana, covering for 2. Double teams follow, Ishimori in and Fantasma wipes him out with a knee strike. They take out Marufuji and then send Garza to the floor. Assisted dive by Drago and Fantasma then gets tripped up by Diamante. Santana cuts off Fantasma, Ortiz in and they work double teams, covering for 2 as Drago makes the save. LAX double teams Drago, hitting the leg drop but Kid & Garza make the save. They take control, and hit a double team doomsday device on LAX. It breaks down, and Ishimori hits a tombstone on Kid. Drago and Fantasma are back, top rope RANA on Marufuji; Drago slips off the top rope, and Ishimori attacks. Fantasma and Drago fire back, hitting a double team DDT for a close 2. Santana back in, runs wild and Drago is down. Santana sends Garza and Kid to the floor and moonsaults onto Drago for 2. Marufuji takes out Santana, hits a tope and Ishimori follows with a dive, Garza cuts off Diamante and tosses her onto the pile on the floor. Fantasma hits the cradle driver on Ortiz as Marufuji breaks up the pin. Fantasma takes him out and hits the suicide dive. Homicide takes the ref, and Garza tosses Diamante to the floor onto Fantasma. Homicide takes out Garza with a gringo killer on the apron, but Drago and Ishimori make the save. Drago hits the tornado DDT, and Drago hits a dive. Santana back in, Kid cuts him off and hits the Spanish fly for a great near fall. Ortiz hit an overhead toss on Kid, and LAX hit the doomsday powerbomb to put Kid away. Champions LAX (Santana & Ortiz) defeated El Hijo del Fantasma and Drago, Naomichi Marufuji and Taiji Ishimori, and Garza Jr and Laredo Kid @ 15:25 via pin [****] This was a great balls to the wall, action filled car crash style match, which was the perfect way to kick off the show. There were a few off spots which held it back from being totally excellent, but despite that it was rather great and pretty much what I had hoped for. It was the crazy kind of match I have been hoping for the company to put on.
– Konnan promises a new member of LAX. Park reveals that he and Borash's tag match is a no DQ match tonight.
Moose & DeAngelo Williams w/Gary Barnidge & Austin Dillon vs. Eli Drake & Chris Adonis: Moose and Adonis to begin, with Moose hitting a dropkick and following with chops and a run up the ropes high cross. Drake and Williams tag in. They lock up, and Drake hits a shoulder block. Williams up and hits a counter and roll up for 2. The arm drag follows, and he tags in Moose. They double-team Drake and Williams hits a cannonball to the corner. Adonis and Drake then take over, double teaming Moose. Drake looked to do something off the ropes, but slipped off. Not good. Moose hits a jawbreaker, but Drake battles back with a powerslam. Adonis tags back in, beats down Moose and then lays in chops. Moose then cuts him off with a lariat, and drake and Williams get the tag, big shoulder blocks by Williams, the Samoan drop and standing moonsault follow for 2. Williams hits the big boot and neck breaker for a near fall. It breaks down, Moose and Williams hit sentons and then a double team senton on Adonis. Drake sends Moose to the floor and they double-team Williams, but he tosses them to the floor and Williams then follows with a basement dropkick. Moose up top and wipes out Drake and Adonis with a high cross off the ropes. Moose and Williams grab a table, and slide it into the ring. Drake and Adonis fight back and they isolate Moose in the ring and hit the Demolition decapitation. They set up the table, Drake up top and Adonis lays Moose on the table. Williams shoves Drake to the floor, Moose lays out Adonis with the kick and lays him on the table. Williams heads up top and hits the splash but the table doesn't break fully as he over shot a bit, but Adonis is done and Moose and Williams pick up the win. Moose & DeAngelo Williams defeated Eli Drake & Chris Adonis @ 10:50 via pin [***] Good match overall, Williams impressed and more than held up his part of the match. His timing and movement was actually extremely good, especially for his first match. They kept the time frame in a good window, and didn't have them go too long. This is exactly what it needed to be and was better than I expected it would be. They should hope that Williams had the time of his life and decided that he wants to be a wrestler and sign him up. Obviously a great athlete, good charisma and would be a fun guy to have around.
– Post match, Moose and Williams attack Drake and Moose powerbombs him through the table.
Strap Match: James Storm vs. EC3: They are being tethered together by the strap, and they brawl right away with Storm beating EC3 down in the corner. Storm is the first to get in shots with the straps, they brawl to the floor and Storm hits an apron spinebuster. Back in and EC3 cuts Storm off, stuns him off the ropes and then chokes out Storm with the strap. EC3 slams Storm off of the apron repeatedly, back in we go and EC3 chokes out Storm again with the strap. EC3 then starts to whip Storm, but Storm is fired the fuck up and starts to beat on EC3 and then runs wild. The enziguri follows, and then Storm heads up top but EC3 pulls him off and hits the TKO. EC3 now gets some handcuffs and cuffs Storm in the corner, or he tried to but Storm Looney toned him and cuffed him in the corner. EC3 begs off, but then spits at Storm who proceeds to whip him 20 times. He adds 11 more to get even with EC3, and the ref uncuffs EC3. Storm sets, last call blocked but Storm hits the one percenter and that gets 2. EC3 to the floor, takes off the strap and then posts Storm. The ref gets the strap back onto EC3 and he rolls Storm back into the ring. EC3 hits the one percenter, but Storm kicks out. They slap each other, and Storm then hits the superkick and then falls down as commentary teases that the shot to the ring post hurt him badly. EC3 picks up Storm, and hits a elevated pedigree variation and pins Storm. EC3 defeated James Storm @ 10:40 via pin [***] This was a good match that played off of the stipulation well, had some good intensity and allowed Storm to get revenge as he whipped EC3 more times than EC3 whipped him in the original attack. EC3 wins via shady shenanigans, taking off the strap and posting Storm, which then led to the finish. It was a bit anticlimactic, but I feel it worked and made Ec3 look like an unforgiving asshole. This should set him up as the #1 contender for the world title.
– Storm is stretched out so we can see Dutch Mantel on the phone, they can't find Bruce Prichard. Karen Jarrett is concerned and says they need to figure this out. Back to the ring as Storm continues to get medical attention.
– Storm continues to be checked on as The Pope makes his way to the commentary table, he will join us for this next match.
No DQ Match: Jeremy Borash & Joseph Park vs. Josh Mathews & Scott Steiner: Park and Mathews to begin, Mathews uses his speed and hits a disaster kick. He tries for a cross body but simply bounces off of Park. Park hits shoulder blocks and Borash tags in. Mathews of course tags out to Steiner. Steiner is wearing a shirt to wrestle for likely the first time in his career. Park tags back in and Steiner works him over. Mathews gets in a cheap shot and Steiner hits the Steiner line and elbow drop. Park rolls to the floor, and Mathews hits a dive off the top but is so light he basically bounced off of them Steiner follows and Park & Borash run to the back. We switch to pre-taped footage of Park & Borash trying to escape, Steiner gets a golf cart to chase them, yelling RUN FAT ASES. Borash & Park use a fire extinguisher to distract them. Steiner and Mathews steal an SUV and chase them down as they chant "road kill." They then chase Borash and Park around Universal. Borash throws Mathews into the pool and sentons onto him. Steiner catches Park and beats on him as Mathews and Borash fight in the pool. Steiner tosses Park through a door and SHARK BOY IS HERE and dives into the pool so Borash can run. Park looks up and sees Father James Mitchell and gives him the Abyss mask! Borash runs back into the arena and makes his way back into the ring. Steiner and Mathews are chasing him. Mathews yells at Robert Irvine who shoves him down. Back in the ring and Mathews misses the senton and Borash hits a spear but Steiner makes the save. Mathews locks in the Steiner recliner, and Shark Boy arrives and eats a suplex by Steiner. Mathews tosses him and Steiner looks to finish Borash but James Mitchell is here and so is Abyss. He attacks from behind and runs wild on Steiner and Mathews. Mitchell gives abyss the bag of tacks, and Abyss black hole slams Mathews into them, Borash up top now, SPLASH into the tacks onto Mathews and that is all. Jeremy Borash & Joseph Park defeated Josh Mathews & Scott Steiner @ 10:52 via pin [***] This was way better than I expected and that it had any right to be. Adding in the pre-taped stuff, the Shark Boy appearance, Father James Mitchell and Mathews (and Borash) taking the tacks, this was good and hopefully the end to the feud, because they can't top that. Obviously not a traditional match, but it was good and entertaining. It doesn't excuse the months of bad TV, but I liked it. Also nice to see them do something with the cinematic style of the Broken Universe here with the pre-taped portion.
Full Metal Mayhem: Davey Richards and Angelina Love vs. Eddie and Alisha Edwards: Eddie and Alisha jump Richards and Love during their entrance. Eddie hits a dive and Alisha hits a high cross off the top and to the floor. Love brings in a ladder and Eddie and Richards brawl at ringside. Love slams Alisha onto the ladder as Eddie slams Richards onto he apron. Love and Richards being in a table now, Richards has a kendo stick and attacks Eddie. Alisha suplexes Love onto a chair as Richards lays in the kicks to Eddie. Edie fights back with an XPLODER onto the ladder in the corner. Eddie and Alisha attack with trashcan lids, Eddie puts a trashcan on their heads and they hit it with kendo sticks. Eddie powerbombs Alisha onto Richards and that gets 2. Love attacks Eddie with the kendo and Richards hits a brainbuster onto a chair, covering Eddie for 2. Love now has thumbtacks, pours them into Eddie's moth and Richards kicks him in the face, Alisha makes the save. She then spears Love, low blows Richards and Eddie hits the running knee strike. Eddie gets a table, slides it in and he and Alisha set up tables as Love is busted up on the nose. Eddie sets Richards on a table, he climbs the ladder but Alisha powerbombs Love through a table. Richards fights back, they fight on top of the ladder and Eddie hits the sunset bomb through the table and Richards is done. Eddie and Alisha Edwards defeated Davey Richards and Angelina Love @ 8:40 via pin [***½] While a bit short, it was action packed, violent and they made good use of the stipulation. There were some great and memorable spots, they all worked hard and the faces got their revenge and finally stood tall. This was what it needed to be and served as a good blow off to the program. The only negative was the match placement, I would not have put this after the tag match that also had the tacks spot, you need to give the audience a chance to breathe; the X-Title or Women's match should have gone here to break things up, but it's a minor issue.
Best of Three Falls X-Division Championship Match: Champion Sonjay Dutt vs. Low Ki: Ki is in his spiffy suit. They work some basic back and forth, with both men looking for an advantage. Ki finally takes Dutt down and looks for an arm bar, but Dutt gets the ropes. They work to the corner, and Ki actually gives Dutt a clean break. They pick up the pace; Dutt hits a RANA and then starts working the arm. Ki looks for the dragon sleeper, but Dutt escapes. Dutt continues to ground Ki, working the arm. They work back to their feet, Dutt keeps control and hits the tornado DDT, but misses the moonsault double stomp, and Ki hits the shotgun dropkick, covering for 2. Ki up top, Dutt cuts him off and follows him up and it's the RANA but Ki rolls through and hits the double stomp and picks up the first pin @ 8:00 (1-0 Ki). The ref counts to see if Dutt can answer the bell for the second fall. Ki looks to attack but Dutt sends him to the floor and follows with the baseball slide dropkick. Dutt misses the moonsault from the apron, and Ki slams him to the barricade. On the apron and Dutt fights of the Ki krusher, but Ki slams him to the post. Back in and Dutt avoids the double stomp, Ki favors his ankle and that allows Dutt to start a comeback. Ki favors the leg, shoves the ref into Dutt and hits the springboard kick for a near fall, that sneaky little bastard. Ki sends Dutt to the steps, heads up top and misses the double stomp. Dutt hits a moonsault to the floor, rolls Ki back in and locks in the half crab. Ki battles for the ropes, but Dutt hits a catapult but Ki rebounds into the double stomp. Ki locks in a dragon sleeper but Dutt roils him up for the pin @ 14:00 (1-1). Final fall now, Ki drops the jacket because he's serious now. They trade strikes center ring, but Ki now starts to favor his hand. Ki then lays in rights anyway after taking his glove off. Dutt is down, the ref counts on him, but he makes it to his feet and fires up with strikes and kicks. Dutt misses a charge, tidal krush by Ki and that gets 2. the ki krusher follows, and then a dragon sleeper by Ki follows; Dutt escapes and hits knee strikes. Dutt fires away with a series of kicks, sets Ki up top and looks for a superplex. Ki slips out, stuns Dutt off the ropes and places him in the tree on WHOA. Dutt manages to toss Ki off the top, his the double stomp moonsault and picks up the win. Champion Sonjay Dutt defeated Low Ki @ 18:00 via pin (2-1) [***] Good match overall, but much like their first match, I kept waiting for them to fire up into that high octane, classic X-Division work but it never happened. Also they quickly dropped the knee work on Ki, and the odd "hand injury" by Ki came off as odd as it was basically just him messing around and taking his glove off. Overall it was good, but like their first match could have been much better.
– Gail Kim is here.
– ROSEMARY HAS A HORDE OF ZOMBIE CHICKS ACCOMPANYING HER TO THE RING!
Champion vs. Champion Match: Knockouts Champion Rosemary vs. GFW Women's Champion Sienna: The bell sounds and they brawl right away. Km and Lauren Van Ness make their way out to the ring. Rosemary continues to control, hitting a Russian leg sweep and covering for 2. Van Ness distracts Rosemary, allowing Sienna to attack and take control of things. Rosemary fights back, tossing Sienna to the floor and she then argues with Van Ness and has KM take her away. Rosemary up top and dives onto Sienna. Back in and Rosemary hits the corner elbow charge, and then counters a German, sending Sienna to the buckles. Sienna quickly fights back, hitting the German; Rosemary sits up and Sienna takes her down with a lock and then ground and pound. Sienna then slams Rosemary to the corner, follows with kicks and then lays in the boots. She chokes her out with the boot, and then Rosemary fires up, hitting a back elbow and the tarantula in the ropes. Sienna then sends Rosemary to the floor, and follows her out. Sienna rolls her back in and then misses a corner charge, Rosemary sets her up top and follows. Sienna fights her off and Rosemary falls in the tree of WHOA but pops up and hits a German suplex off the ropes. Rosemary back up top and hits the missile dropkick, the corner forearm follows and then the XPLODER. Sienna avoids the high kick, hits the corner charge but Rosemary counters the silencer and slams her to the buckles, covering for 2. Rosemary looks for red wedding, but Sienna escapes and hits the silencer for 2. Rosemary battles back, hits red wedding and here comes Van Ness again and pulls out the ref. Fucks sake. Van Ness leads the ref away but here comes Allie and she chases Van Ness away; belt shot by Sienna but Rosemary kicks out. Sienna blocks the mist, tries to choke out Rosemary but then rubs it in Rosemary's eyes and locks in the guillotine and wins. Sienna defeated Rosemary @ 10:00 via submission [**] Thanks to some classic Jarrett era overbooking, which only took away from the match, the hard work by the ladies was all for nothing. They tried, but old habits die hard for old double J. This was the first thing I didn't like on the show. I don't get it, you're having a quality show, peaking and blowing off feuds, having great matches and clean finishes and then just say fuck it with that bullshit in a big unification match. I think they did it because Sienna as a character has been cold and the GFW titles don't mean anything. The booking really took away from what should have been a big moment for Sienna.
– Speaking of Jarrett, Jeremy Borash announces him and he makes his way to the ring. Jarrett talks about his dream that became a reality and something special. He's grateful and thankful to be here tonight. He thanks the fans for their support over the years. He tells Patron and Lashley to step it up in the main event, because he'll be watching.
Champion vs. Champion Match: Impact Champion Bobby Lashley w/King Mo & a whole MMA entourage vs. GFW Champion Alberto el Patron w/Dos Caras & El Hijo Del Dos Caras: They work some basic back and forth, both hit a German and then Patron lays in leg kicks and they work into a stand off. Patron gets a takedown, and then as Lashley looks to fire up Patron low bridges him to the floor. He looks for a plancha but Lashley cuts him off with an uppercut. Lashley then repeatedly slams Patron off of the announce table and King Mo gets in some cheap shots, but Dos Caras makes the save, hitting chops on Mo. Lashley then powerslams Patron onto the steps. Back in the ring and Lashley covers for 2. He then works over Patron in the corner. Lashley then misses a spear and posts himself, allowing Patron to hit a DDT for 2. Patron hits a series of clotheslines, but Lashley cuts him off with a neck breaker. Lashley beats Patron down, heads up top but Patron cuts him off and crotches him. Patron follows with the superplex. Lashley rushes Patron to the corner, but Patron fires back with a knee strike and rushes Lashley to the corner. Mounted rights follow but Lashley hits a powerbomb from the corner for 2. Patron is able to fight back, working the hanging arm bar in the ropes. The back stabber follows and gets 2. Patron looks for a suicide dive, but Lashley ducks and Patron splats on the floor. Lashley rolls him back in and lays the boots to Patron in the corner. Patron cuts of a charge and locks in the arm bar. Lashley fights, rolls and works to his feet and powerbombs out, covering for 2. They work up top now, and Lashley hits an AA off the ropes and covers for 2. King Mo grabs a chair as Lashley works over Patron and slaps him around. Lashley taunts Dos Caras, but Patron hits the double knees to the arm and covers for 2. Patron cuts off Lashley and hits the short double stomp in the ropes. Patron stands off with Mo and then pulls Lashley back in the ring. Mo and Patron argue and back in the ring Lashley locks in the arm bar. Patron fights, rolls and stacks Lashley and stomps on his face for the break. Lashley then hits the spear out of nowhere but Patron kicks out at 2. Patron cuts off the spear and then tackles Lashley to the floor. Dos Caras low blows Mo as he looked to attack Patron. Lashley shoves Caras away, rolls Patron back in and then Lashley shoves Caras again. Back in and Patron hits a dropkick, sets Lashley in the ropes and hits the double stomp for the win. GFW Champion Alberto el Patron defeated Impact Champion Bobby Lashley w/King Mo & a whole MMA entourage @ 18:00 via pin to become the unified world champion [***] The main event was a good match, but also one with a flat finish and a forced layout. It was one of those matches that felt like they were working too hard to make it a classic instead of letting things play out and feed off of the crowd. It was good, but far from great or a classic. Patron won as expected, they worked hard but it lacked drama and that finish just took the air out of any momentum they tried to build. It was a lackluster way to end Lashley's quality world title run in favor of the new toy.
– Jarrett, his family, some wrestlers and officials arrive to celebrate Patron's big win.
– End scene.
– Thanks for reading.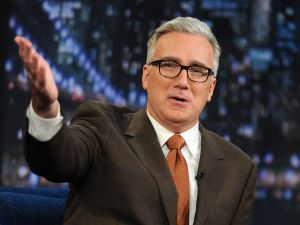 "Byyyyyyyyyyyyyyyyyyyyyye Felicia!"
7.2
The final score: review Good
The 411
Slammiversary 2017 was a good show. The tag title match stole the show as most expected it to do, and the rest of the show was pretty consistent in quality. DeAngelo Williams more than impressed, he exceeded expectations in his debut. The strap match was good, physical and the right man won. The Borash/Mathews tag was better than anyone could have imagined, was handled the right way and served as a good blow off to the feud, full metal mayhem delivered on the stipulation and served as a good blow off to the feud, the X-division title match was good, the knockouts unification match was ok but was way too overbooked for my liking. The main event was good, and about what I expected and we should transition to Patron vs. EC3 next. The show was consistent, had good wrestling and largely good finishes, and finished off feuds that needed to be finished.

Don West was great in his return to commentary, he's been away for 7 or so years and brought his love , enthusiasm and passion he always had for TNA, while Robert Flores was a strong information guy that played well off of West.

I wouldn't call Slammiversary 2017 a homerun show, but I felt that it was a good and fun show that provided a good night of enjoyment. What you need to see: The tag title match, full metal mayhem, DeAngelo Williams' performance, the Borash/Mathews tag team match madness
legend