Csonka's Impact Bound for Glory 2017 Review
November 5, 2017 | Posted by
Csonka's Impact Bound for Glory 2017 Review
Csonka's Impact Bound for Glory 2017 Review
OFFICIAL RESULTS
– X-Division Title Match: Champion Trevor Lee defeated Dezmond Xavier, Matt Sydal, Petey Williams, Sonjay Dutt, and Garza Jr @ 12:40 via pin [***¼]
– Tajiri Ishimori defeated Tyson Dux @ 4:50 via pin [**]
– Monster's Ball: Abyss defeated Grado @ 10:55 via pin [*]
– Team Impact defeated Team AAA @ 15:25 via pin [**]
– Tag Team Championship 5150 Street Fight: Champions oVe defeated LAX @ 10:21 via pin [**½]
– Knockouts Title Match: Gail Kim defeated Champion Sienna & Allie @ 9:45 via pin [**]
– Six Sides of Steel Match: Lashley & King Mo defeated Moose & Stephan Bonnar @ 10:38 via pin [*]
– World Title Match: Champion Eli Drake defeated Johnny Impact @ 19:33 via pin [*]
---
– Follow all of my reviews at this link.
– Csonka: Potential 2017 GFW Hall of Fame Candidates.
– Csonka Ranks The Impact Knockouts Roster.
– Csonka Looks at Jim Cornette's Impact Departure & More Roster Changes.
---
– You can read my Bound for Glory preview at this link.
– Alberto El Patron arrived earlier today.
– We get the big opening video package.
– Borash and Mathews welcome us to the show. The building looks setup well, and is reportedly sold out. The only thing I don't like is that they made it look exactly like the Impact Zone, I was hoping for something different.
X-Division Title Match: Champion Trevor Lee vs. Dezmond Xavier vs. Matt Sydal vs. Petey Williams vs. Sonjay Dutt vs. Garza Jr: Konley & Everett are thankfully banned from ringside. No tags needed here, this is lucha rules. Petey gets the monster hometown reaction, wearing team Canada colors and using the music. Dutt and Sydal to begin. They work some fun, fast paced counters to begin. Xavier in now, but the crowd wants Petey. Xavier and Sydal work back and forth, Sydal hits a standing moonsault for 2. Sydal and Xavier spill to the floor, and Garza and Petey are in. Lee rushes in and works everyone over, Garza I favoring his taped up shoulder, rips off his pants and now they work over Lee in the tree of WHOA. Petey does a little Oh Canada stomp in the corner. Everyone but lee is in for s big suplex spot, Xavier, Sydal and Petey hit dives. We get some floor brawling, Dutt in and lee plants him with a powerbomb for 2. He lays the boots to Dutt, taking control. Lee slows things down, but Dutt cuts him off with kicks and a dropkick. Garza in and is basically working with one arm. Lee attacks the bad arm, covering for 2. The crowd wants Petey, Garza tries to fight back and hits a basement dropkick. Lee takes out everyone on the apron, but Petey cuts him off and runs wild, scoring near falls on Lee. Lee fights off the destroyer, and Sydal flies in and takes over. Petey hits a RANA to the floor onto Lee. Xavier takes out Garza, sends Sydal to the floor and hits a Sasuke special to the pile on the floor. Xavier hits the final flash on lee, but Dutt makes the save and they work to the corner. Sydal head scissors Xavier onto Dutt. Garza in and Petey takes him out and works the sharpshooter on Sydal. Dutt and lee back in, it breaks down and they work up top. Sydal misses a shooting star press, Xavier catches him with the rolling kick but eats a destroyer and Lee tosses him and steals the win. Champion Trevor Lee defeated Dezmond Xavier, Matt Sydal, Petey Williams, Sonjay Dutt, and Garza Jr @ 12:40 via pin [***¼] This was an overall good and fun way to kickoff the show, but Lee retaining felt really flat. The match was good, but too disjointed to be great. But they got the crowd into things and served its purpose as the show opener.
– Time for an extra match.
Tajiri Ishimori vs. Tyson Dux: Dux looks to use his power to begin, they pick up the pace and Ishimori hits a dropkick, Dux to the floor, and Ishimori teases a dive. Back in and Dux hits a belly to back suplex, covering for 2. Laurel Van Ness is in the crowd. Dux hits a slam and covers for 2. Dux grounds the action, Ishimori battles back and hits a springboard seated senton for 2. The keep focusing on LVN as Ishimori hits a double stomp, covering for 2.Dux cuts off a DDT and looks for a suplex, but Ishimori counters and covers for 2. Ishimori slams Dux down and heads up top and hits the 450 for the win. Tajiri Ishimori defeated Tyson Dux @ 4:50 via pin [**] This was solid, but there was too much focus on LVN in the crowd. They teased that Ishimori would begetting an X-Division tile match.
– Grado meets with Abyss and tries to get out of the match tonight.
– Alberto El Patron makes his way out. Alberto says he is back, but something is wrong. He came here and was told that he was amazing and the man. And after bleeding, crying and suffering, giving his all for the company and the fans, the cowards in the back screwed him, and betrayed him. Because they have no balls and are backstabbers. They believed all the lies and read the reports, but he did nothing wrong. They suspended him and stopped paying him and took his title. He claims Drake is a paper champion, and that the company didn't care about his kids. And the worst part is after proving them wrong, no one called or texted him. But Impact was wrong and what's happening tonight, what he's about to do tonight. This place is filled with cowards, losers and backstabbers. He singles out Borash, saying he thought they were friends. So where were you JB? You didn't call. Alberto heads to commentary and yells at Borash. Borash says he didn't call or text. Alberto offers his hand and they shake. Alberto then says he came here with a plan, to make a statement JB will be that statement… or maybe not. Alberto says that this is Bound for Glory, and tonight, will be amazing. This was a very WCW Nitro segment; complete with commentary talking about cutting the mic and that he shouldn't be here. It wasn't even a good promo.
Monster's Ball: Abyss vs. Grado: Grado is wearing bunkhouse brawl gear, complete with Mick Foley flannel, and jeans with kneepads over top. Abyss tells Grado he smells fear and runs him down. He tells Grado to dance and he does and then attacks. Grado gets a kendo stick, trashcan and chairs. He also has a cheese grater. Abyss cuts him off and grabs a staple gun. Grado battles back, but Abyss staples him to stop that. Abyss tosses barbed wire boards into the ring, and then sets one up between the ring and barricade. Grado escapes the chokeslam but gets slammed into the barricade. Back in the ring we go, and Abyss has the bag of tacks. He sets up the barbed wire boards in the corner and spills out the tacks. Grado scores with the cheese grater to the balls, and uses a trashcan to work over Abyss. Grado up top and Abyss throws a trashcan at him and he flies through the barbed wire board Abyss previously set up. Abyss to the floor, and rolls Grado back in. Abyss gets Janice, the board with nails in it. He misses Grado, who fires up with jabs and gets the kendo and lays into Abyss with it. LVN is back in the crowd. Grado kicks Abyss onto a barbed wire board. He puts another on top of him and Grado heads up top and hits a splash, sandwiching Abyss in between the boards, covering for 2. LVN hops over the barricade and low blows Grado and hits an unprettier. She beats on Grado and grabs Janice, but the lights go out. ROSEMARY IS HERE and mists her. She faces off with Abyss, and Abyss grabs her and she tries to talk him down. She then mists him as Grado moves and Abyss chokeslams her onto the tacks. Grado rolls up Abyss for 2, but the bell rang. Abyss hits a botchy black hole slam onto the barbed wire board and wins. Abyss defeated Grado @ 10:55 via pin [*] With the loss, Grado is done with Impact. The match had a few fun moments, but the timekeeper miscue and botched finish really hurt it. This was pretty much a mess.
– Team Impact cuts a promo about their match tonight. The sound was a mess here, especially when Storm was talking.
– Edwards will defend the GHC Title on Thursday's Impact.
Team Impact (Ethan Carter III, Eddie Edwards and James Storm) vs. Team AAA (El Hijo del Fantasma, Pagano and Texano): Dorian Roldan is out with Team AAA. Fantasma and Edwards to begin. They work some solid back and forth, Fantasma hits a sunset flip, but Edwards counters out and tags in Storm as EC3 wasn't interested in coming in. Fantasma works over Fantasma, pulls Texano in and works him over in the corner. The DDT follows and Storm covers for 2. Texano cuts him off, Edwards tags himself in and takes control until Texano rushes him to his corner. AAA works him over in the corner; Pagano tags in and hits a clothesline, covering for 2. Tag back to Texano, they keep Edwards isolated and work quick tags, Edwards hits a RANA on Fantasma and Texano. EC3 short arms Edwards, Storm tags in and runs wild, covering Fantasma for 2. Storm up top and Pagano cuts him off, allowing AAA to lay the boots to Storm. Pagano in and hits a bulldog off the ropes for 2. EC3 argues with the ref, allowing Texano to attack Storm with the bull rope. Pagano then covers for 2. Texano lays in chops, working over Storm in the corner. Storm finally hits an Alabama slam and Texano is down. EC3 wants the tag now and gets it. He runs wild for a bit, firing up with corner splashes. He takes out Pagano, but Fantasma sends him to the floor and Edwards dumps Fantasma. The suicide dive takes out Fantasma and also EC3. Texano hits a tope to the floor and Storm gets taken out by Pagano. Storm then tosses Pagano onto the floor and onto the pile. Storm heads up top and he dives onto the pile on the floor. Back in and it breaks down, Edwards and EC3 head up top wit h Texano and we end up with a tower of doom. Storm hits a top rope elbow drop and everyone is down. Texano takes out EC3, Storm hits him with a back stabber and Pagano attacks Storm. It breaks down to Edwards and Fantasma, Edwards to the floor but cuts off the suicide dive. Edwards on the apron, Fantasma fights and hits the jig n tonic on the apron. Texano takes out Storm in the ring, Pagano hits a top rope leg drop on EC3.Ec3 hits double low blows and double one percenters. EC3 tells Storm to take their heads off and gets the tag, superkick to Pagano and that's that. Team Impact defeated Team AAA @ 15:25 via pin [**] I feel that the build to this match really hurt things, because while the fans should be invested in team Impact, they were largely indifferent, only reacting to a few dives and big spots. It was long, largely sloppy and overall flat. It was a match.
– EC3 and Storm share a beer post match.
– Adonis and Drake are interviewed. The audio is static filled again, Drake says he's the champ and will stay that way.
– The ring is surrounded by weapons as we see a member of LAX (likely Homicide) laid out backstage by the mystery man (Sami Callihan).
Tag Team Championship 5150 Street Fight: Champions oVe (Jake & Dave Crist) vs. LAX (Santana & Ortiz): LAX hit dives as oVe make their entrance, they follow up by attacking with weapons as they brawl around ringside and to the back. Jake takes out Ortiz with a trashcan assisted big boot. Dave and Santana brawl into the crowd, Dave hits a back breaker on a chair but Konnan hits Dave with a chair. Ortiz hits a powerbomb off of the stage and through a table onto Jake. Santana places Dave on a table and climbs the light rigging and hits a big splash through the table. Ortiz works over Jake, and makes a ladder bridge at ringside. He lays Jake on it and lays a chair on him. Ortiz up top and Jake throws the chair at him to cut him off. Jake sets up chairs in the ring. Hits Ortiz with a chair shot and now has four chairs set up. Jake hits a superplex, but Ortiz overshot and Jake took all the chairs on the landing. Jake tries to fight back, but Santana is back and sets up a pile of chairs. LAX hits the doomsday blockbuster onto the chairs for a near fall. Dave managed to crawl back into the ring. They face off and trade kicks, and then everyone is down. LAX sets up more tables at ringside, to the apron and Sami Callihan arrives and tosses powder into the face of Konnan and slams Santana onto he ladder bridge, and then puts Ortiz through the table with a piledriver and oVe retains. Champions oVe defeated LAX @ 10:21 via pin [**½] Callihan's debut went over like a fart in church as he came out to silence, and the finish coming off completely flat. I think that they wanted a double turn here, but the crowd didn't care. The four guys worked really hard and took some wild bumps, but outside of that, this was pretty average overall, but the finish coming off so flat, it came off disappointing. They worked hard, but when the entire goal is to build to the double turn finish and you get no reaction, you failed on some level.
– Sami and his boys lay out LAX post match.
– Gail gets pre-match promo and says there is no way to prepare for this kind of night. She will be who she is and plans to win the title once again.
– Santino is in the crowd.
Knockouts Championship Match: Champion Sienna vs. Allie vs. Gail Kim: Allie and Kim work over Sienna to begin and send her to the floor. Sienna quickly back in and takes over, covering Allie for 2. Sienna then works a camel clutch variation to both at the same time, and then slams Kim an Allie into each other in the corner. Sienna tosses Allie to the floor, follows and looked for a sliced bread, but ends up hitting more of a stunner. Kim joins them on the floor, and then she and Allie return to the ring. They trade strikes, going crazy fists and Sienna heads up top but gets cut off. Superkick by Allie and Kim hits a RANA off the top on Sienna. Allie fires up with clotheslines on Kim, and dropkicks her to the buckles. The sliding clotheslines follow. Sienna is back and hits the silencer to take Allie down. Sienna lays the boots to Kim, slaps her around and lays in forearms and a choke. Kim gets a roll up for 2. Kim slammed to the corner, Allie up top and Sienna follows her up and hits the sack of shit slam off the ropes. Sienna slams Kim onto Allie and covers for 3. Sienna goes for AK 47, but Kim counters into a sunset flip for 2. Sienna counters eat defeat, Allie hits Sienna with a code breaker, but Kim hits her with eat defeat for 2. Sienna sets Kim up top, Allie over to stop that and gets slammed into Kim. Sienna has trouble getting Allie up and then dumps her to he floor. Kim hits eat defeat off the ropes and win the title. Gail Kim defeated Champion Sienna & Allie @ 9:45 via pin [**] This was all about Kim, and the crowd was solidly into it, but it was a sloppy match and didn't come off as overly heated or important, and considering it was Kim's final match, that was disappointing.
– Kim gets about 5-seconds of celebration and then it's to the back.
– Dan Lambert fires up ATT ahead of the cage match tonight.
– Jimmy Jacobs now arrives at commentary to just about no reaction. Borash questions why he is here and says he doesn't work here. Jacobs says that's what you think and leaves.
– Lambert an ATT are at ringside. Moose has a new remixed theme with some dude performing it on the way to the ring. It's Moose's brother, who is a "singer, songwriter and producer."
Six Sides of Steel Match: Lashley & King Mo vs. Moose & Stephan Bonnar: Moose & Mo and Lashley & Bonnar pair off, leading to Moose and Lashley battling. Moose hits a dropkick, but Mo hits a big right on Moose. Mo and Bonnar go face to face but Lashley attacks Bonnar and Moose works over Mo. Lashley powerbombs Moose into the cage, and then Bonnar hits a rough looking powerbomb on Lashley. Mo is busted open from being tossed into he cage. Moose lawn darts Mo into the cage. He and Lashley trade strikes, Moose hit a bicycle kick but Lashley kills him with a lariat. Lashley buckle bombs Moose, but he rebounds out with a spear. Bonnar looks so blown up and hasn't done anything. Mo takes Bonnar down and they do some grappling. Bonnar locks in a kimura, but Mo escapes and takes his back and slams Bonnar down. Moose and Lashley are taking a nap. The crowd chants for GSP. Mo tackles Bonnar down, but Bonnar works for an omoplata as ATT rushes the cage. They attack, but Moose fights them off and hits a big high cross onto Lashley and another ATT guy. Moose now attack the littlest ATT guy and hits a sky high off the ropes and kills the poor man. Moose kicks Mo through the door and follow shim to the floor. Moose misses a charge and eats the barricade. Lambert tosses Mo back in and locks the cage with Mo left on the floor. Bonar tries to fight everyone off with knees and kicks. The numbers game gets to him and Lashley hits the spear. Moose climbs the cage, and hits a high cross onto Lashley and another ATT guy. Moose tries to go after Lambert, but Lashley hits the spear for the win. Lashley & King Mo defeated Moose & Stephan Bonnar @ 10:38 via pin [*] Moose worked hard and got a few cool spots to be showcased, but it was bad. Too much bullshit, guys laying around and no real heat for any of it. I hoped for the best here, but this was no good. This feud must continue.
– Johnny Impact cuts a big babyface promo ahead of his title match, talking about the sacrifices he made to get here.
World Championship Match: Champion Eli Drake vs. Johnny Impact: Adonis is out with Drake. Drake looks for a sneak attack, but Impact cuts him off, takes him down and works him over. Impact pulls drake o the apron and then continues to work over the champion. Impact controls, Adonis tries to distract him and that allows Drake to cut him off back in the ring. Impact battles back and hits a spin kick, he follows with strikes and hits the sliding German on Drake. Drake fires up with rights and stuns Impact off the ropes, and then Adonis gets involved, attacking Impact. Drake now lays in elbows to Impact on the apron, they brawl onto the floor and Impact then does the old AJ Styles, sliding under the barricade and then flying back over and taking Drake out. They work to the apron and Drake hits a neck breaker, cutting off Impact's momentum. Drake lays in elbow to the neck of Impact, but Impact manages to slam Drake onto the steps. Back in they go, but Drake counters and hits the powerslam for 2. Drake lays Impact over the ropes and follows with a leg drop for 2. Drake continues to attack the neck, sending Impact to he floor. Adonis lays the boots to Impact, and Drake then crotches Impact on the barricade. Drake now attacks the leg, and then slings Impact into the barricade. Back in and Drake up top, Impact cuts him off and Impact counters the sunset bomb, but Drake hits a great springboard moonsault press for 2. Impact now drapes Drake over the ropes and then crotches him on top. Impact follows and hits a Samoan drop and flips up and continues attacking, the standing shooting star press gets 2. Impact up top and misses the Thursday night delight, but he connects with a kick and heads up top. Another Adonis distraction allows Drake to pop up top and toss Impact off the ropes for a near fall. Impact fights back, sets Drake up top and hits the Spanish fly for a good near fall. Adonis slides in the title belt, Impact takes him out and then hits Drake with a disaster kick and uses the belt to lay out Adonis. Impact hits the Thursday night delight but Drake kicks out. Impact counters the gravy train into a cradle for 2. Drake manages to post Impact, and now pulls Impact up top and they battle up top. Impact fights off Drake and sends him to the mat. Starship pain gets 2 as fucking Alberto pulls out the ref. Impact goes for a dive on Alberto but ends up hitting the ref. Alberto lays out Impact with a chair shot, grabs the belt and lays out Drake. He then rolls in Impact and then the ref. Chair shot to Impact. He lays Drake on Impact and wakes up the ref and Drake retains. Champion Eli Drake defeated Johnny Impact @ 19:33 via pin [*] Even with the Adonis bullshit throughout, and a slower pace than expected, I felt Drake and Impact were having a good match. And then Alberto arrived and on the "biggest show of the year, "the booking completely ruined this main event. Anti-authority Alberto hitting the ring and "ruining" the party in storyline and in reality just killed this, especially after a match that saw a bunch of interference leading to the finish. They bring in career fuck up Alberto, who does nothing for the product but bring headaches, place him right back into the main event scene and then relive classic TNA booking by ruining the main event match at your biggest show of the year. That's a great way to reward those fans who paid $40 for your show.
– Thanks for reading.
– End scene.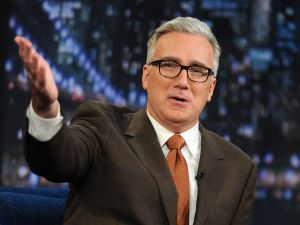 "Byyyyyyyyyyyyyyyyyyyyyye Felicia!"
3.0
The final score: review Bad
The 411
I was rooting for this show to kick ass and for the talent to succeed, but Impact Wrestling's Bound for Glory 2017 was a bad show. Highly questionable booking, some bad wrestling and mostly flat action with a crowd that died as the night went on, and on a show when the company desperately needed to deliver, start fresh and show fans that they were serious this time about turning things around, it came off like the same old shit. Nothing was special, nothing was memorable in a good way; this show failed its fans.
legend