Csonka's Impact Wrestling Review 6.14.18
June 14, 2018 | Posted by
Csonka's Impact Wrestling Review 6.14.18
Csonka's Impact Wrestling 6.14.18 Review
OFFICIAL RESULTS
– Taya Valkyrie defeated Rebel @ 5:40 via pin [*½]
– The Cult of Lee defeated KM & Fallah Bahh @ 3:30 via pin [*]
– #1 Contender's Match: Moose defeated Eli Drake @ 8:42 via pin [**½]
– No DQ Match: Tessa Blanchard defeated Kiera Hogan @ 8:17 via pin [***]
– Fantasma defeated Jake Crist @ 3:25 via pin [*]
– X-Division Title Match: Champion Matt Sydal defeated Cage @ 6:07 via countout [**]
---
– Follow all of my reviews at this link.
– We get highlights from last week's show.
– Grado w/Katarina arrives and Eddie Edwards follows and kicks his ass with a kendo stick. Eddie says last week everybody saw that he had Sami beaten, bloodied, and he was about to kill him. But no, Dreamer ruined it. Dreamer has everyone fooled and he will expose him as a fraud. "Dreamer, get your fat ass out here!" Dreamer arrives and tries to calm Eddie down. Eddie doesn't care about the show and says Dreamer ruined it all. Dreamer says he stopped Eddie from making the biggest mistake of his life, but Edie says he wanted to kill him. Dreamer says it's a different time and era. Eddie asks him if he'd change anything, but Dreamer says he knows new things now. He obsessed over a man and almost lost everything. Eddie wants to know why he wouldn't let him end Sami, Dreamer says he has the talent to be champion again and needs to move on. Eddie says Alisha won't talk to him and Dreamer says he knows, and Edie wants to know why he's talking to his wife. Dreamer shoves Eddie down and tells him to stop and that they should deal with this in the back. Eddie then canes him in the head and bails. This was a good opening segment to follow up on last week and Eddie's unhinged character. Plus Eddie saved us from a Grado match. I'm just not all that thrilled about an Eddie vs. Tommy match.
– Tommy meets with D'Amore and is pissed. Tommy refuses to be disrespected and tells D'Amore to check his boy and is leaving.
Taya Valkyrie vs. Rebel: They lock up, Rebel counters out and looks to work the arm. They work back into a lock up, Rebel then gets a cradle for 2. Taya cuts her off with a double stomp, and then lays in chops. Taya works her over in the corner, and hits the double knees for 2. Taya slams her to the buckles, and hits shoulder blocks. Rebel cuts her off and gets a sunset flip for 2. Taya kicks her in the face and chokes her out in the ropes. Rebel avoids a kick, and then lays in rights. The boot follows and then hits a running knee strike. The split into a cover gets 2. Rebel climbs the ropes and Taya avoids the moonsault and hits a spear. The road to Valhalla finishes Rebel. Taya Valkyrie defeated Rebel @ 5:40 via pin [*½] This wasn't good, as it was slow, boring and had absolutely no sense of urgency.
– Taya mockingly congratulates Rayne for being back, and says things have changed. This is her kingdom now. And next week, Taya will prove it when she beats her.
– We get a flashback to Joe vs. AJ vs. Daniels from 2005.
– Sydal cuts a promo on Cage ahead of their match tonight, and says he sees weakness in Cage. His path is the path to enlightenment.
– We get an oVe video, and Sami says he looks at last week as a win as Eddie is losing everything. Sami is sending Jake to take out Fantasma. They are taking over everything.
KM & Fallah Bahh vs. Trevor Lee & Caleb Konley: Lee and Bahh to begin. They lockup and Bahh tosses him aside and tags in Konley. Bahh laughs him off. Lee in and he fights them off. They attack, and KM is in and he and Bahh take control, working double teams. Bahh hits the steamroller on both and KM follows with one of his own. They do it again and are in control. KM tags in and Konley fights off Bahh, but KM takes him down. Bahh was blinded by Konley and Samoan drops KM. Konley picks up the pin on KM. The Cult of Lee defeated KM & Fallah Bahh @ 3:30 via pin [*] This wasn't good at all, it was three minutes of action to break up the oddball team, and outside of Bahh being fun, it felt like a waste of time.
– Post match KM shoves down Bahh and calls him a loser, ending the team.
– We get highlights of the Drake vs. Moose feud.
– At the LAX clubhouse, King, Diamante, Ortiz, & Santana hang out and reveal that Ortiz, & Santana have a tag title shot next week. Diamante still seems skeptical of King. They leave King alone and he chills in Konnan's seat, saying that the world is his.
#1 Contender's Match: Moose vs. Eli Drake: This was taped at House of hardcore, and I'm not a fan of a match of this importance is being presented in this way. It feels low rent. They start brawling and take it to the floor, with Moose in control. Drake cuts him off and hits an apron DVD, and back in the ring, takes control working over Moose in the corner. Moose fires back with chops. But Drake hits the powerslam. Moose battles back with a head butt and corner dropkick. The hesitation dropkick follows, and hits go to hell for 2. Moose counters the gravy train but Drake hits a chokeslam for 2. They trade strikes and Moose fires up with chops but Drake hits blunt force trauma. Moose cuts him off with a clothesline. Drake misses a moonsault, but Moose posts himself. Drake follows with a torture rack into a neck breaker for 2. Drake takes Moose up top and hits a superplex and that gets 2. Moose counters the gravy train and rolls up Drake for 2. He follows with a spear for the win. Moose defeated Eli Drake @ 8:42 via pin [**½] This was a solid match, but between the partially dead setting and fact that this wasn't worked like a big time match or like there were any important stakes attached, we were treated to a fine house show outing where they largely played the hits. But considering what this was supposed to be (an important #1 contender's match), it felt like a disappointment and very poor planning on the part of the company. Moose moves onto the Slammiversary main event.
BREAKING: The main event of Slammiversary is official. "Mr. IMPACT Wrestling" @TheMooseNation will challenge "The Greatest Man That Ever Lived" @AustinAries for the IMPACT World Championship on July 22nd in Toronto.

TICKETS: https://t.co/Nmyym63B4d pic.twitter.com/nyAZLxeVJF

— IMPACT (@IMPACTWRESTLING) June 15, 2018
No DQ Match: Tessa Blanchard vs. Kiera Hogan: Hogan takes things to the floor right away and works over Tessa. Into the ring they go and Hogan follows with ground and pound. Tessa powders and Hogan follows and keeps working her over. Tessa finally cuts her off with a flapjack on the ramp. Back in and Tessa takes control and hits a dropkick in the ropes for 2. The Saito suplex follows for 2. Tessa now works an abdominal stretch, but Hogan counters out and misses a corner charge. Tessa now gets a chair and looks for a flatliner, Hogan fights her off but Tessa cuts her off and hits a hammerlock DDT for 2. Tessa argues with the ref, and lays the boots to Hogan. The ref pulls her off and Tessa shoves him down. This allows Hogan to throw the chair at Tessa, and Hogan fires up but hesitates. She calls Tessa a bitch and hits a bulldog onto the chair for 2. Hogan sets up the chair, Tessa cuts her of and DDTs her onto the chair for the win. Tessa Blanchard defeated Kiera Hogan @ 8:17 via pin [***] This was good and the best match on the show so far. Hogan got to show a lot of fire in the match, while Tessa was more ruthless and picked up the big rebound win.
– We get a video package on the mystery attacker angle.
Fantasma vs. Jake Crist: Dave is out with Jake. Crist attacks at the bell and takes control, laying the boots to Fantasma. He now chokes out Fantasma, and Dave gets in cheap shots. Crist now hits a suplex for 2. He grounds things, working a dragon sleeper. Fantasma makes the ropes and fights back with a back breaker for 2. Dave trips up Fantasma, allowing Crist to hit a spin kick for 2. Fantasma then cradles him for the win. Fantasma vs. Jake Crist [*] The match was short and quite frankly not very good, but the post match angle is interesting and hopefully plays into something fun over the next few weeks.
– Post match, oVe beats down Fantasma and try to remove his mask, but Pentagon arrives to make the save. He takes out Dave & Jake, and Sami bails.
X-Division Title Match: Champion Matt Sydal vs. Cage: Sydal annoys Cage early on, talking some shit and basically running away. Sydal counters out and lays in strikes, cage doesn't care and knocks him to the mat. Cage pulls him back in and Sydal hits a spin kick and standing moonsault, but Cage pops up with him in his arms and curls him a few times and dumps him to the mat. Cage works him over in the corner as Jacobs & Kong arrive. Sydal attacks as cage is distracted and hits the corner knees. Sydal grounds Cage, but Cage fights out. Sydal follows with kicks, but Cage tosses him to the corner, cuts him off and hits a trapped XPLODER suplex. Cage follows with the outside in dead lift suplex and covers for 2. Cage looks for an F5, Sydal counters and Cage cuts off the RANA and hits a buckle bomb. Sydal rolls to the floor, Cage tosses him back in, but Kong slams Cage into the steps and we get a countout. Champion Matt Sydal defeated Cage @ 6:07 via countout [**] This was ok while it lasted, but ultimately came off as a disappointment as I have no interest in cage vs. Kong. Hopefully they have some sort of explanation as to why Jacobs & Kong got involved next week. I guess we'll get the rematch at Slammiversary.
– We see someone laid out by the mystery attacker, Petey is there and Dutt blames him for it. He has Petey arrested. But the cop attacks and lays out Petey once they are away from the others. It's Killer Kross, who beats down Petey some more and chokes him out.
– Next week…
* Taya Valkyrie vs. Madison Rayne
* Tag Team Title Match: Champions Z&E vs. LAZ
– End scene.
– Thanks for reading.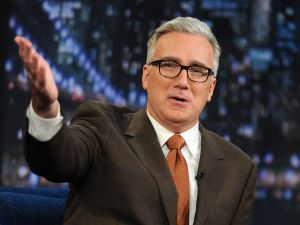 "Byyyyyyyyyyyyyyyyyyyyyye Felicia!"
5.5
The final score: review Not So Good
The 411
Impact Wrestling is usually a very solid show that flows well and rolls along well as an episodic show, and sometimes can be quite good. Unfortunately, this week's episode of Impact Wrestling wasn't either of those; I found it lacking in a big way. the show started off good with the Edwards angle, which I am enjoying, but they dropped into a series of bad with Taya Valkyrie vs. Rebel (at least it set up a match) & KM & Fallah Bahh vs. Trevor Lee & Caleb Konley, which felt largely useless. The Moose & Drake match was solid, but I hated the presentation of it, which killed the importance of it. Tessa Blanchard vs. Kiera Hogan was good and the best match on the show. Fantasma vs. Jake Crist was a nothing match, but the post match set up some fun possibilities moving forward. Finally, the main event felt like a cop-out with the cheap count out finish. I can appreciate them trying with Kong, but I felt that getting him involved with Cage devalues Cage. It's fine that they wanted to save the title match for the PPV, but would have rather them delay it by other means than do this, as a potential Cage vs. Kong match just doesn't interest me. Impact is usually an easy watch, being solid to good; this week was a rare off week for them.
legend